Last summer my husband and I went on a trip to Newfoundland together. We rarely travel so it was a real treat for us. We decided to go to Newfoundland since my husband's family is originally from Newfoundland, (Brookfield to be exact) and we had wanted to see this part of Canada for a number of years.

I have been working away at my scrapbook of our trip for the last month or so. Looking at some of our photos again I wish I could go back to the quiet … the beauty … and the easy going pace of our trip.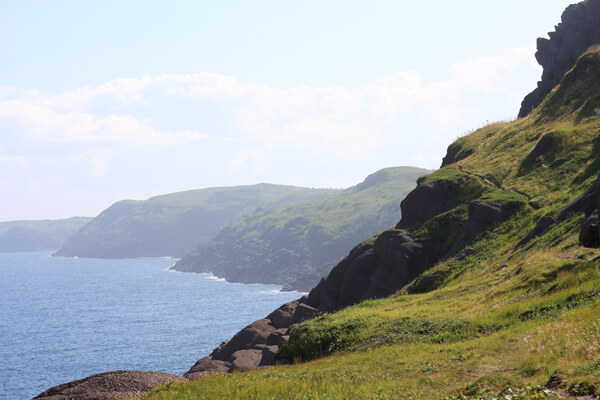 There are a lot of stories that I could share about things that we did and things that we saw but there was one particular observation that I wanted to share as it pertains to my work.

Newfoundland like Ontario has highway signs, small billboards, business cards and (in some larger cities) the internet. However what was interesting was that we rarely saw any mention of websites or email addresses. Around here I think we expect to see websites and email addresses listed on these types of promotional material however in Newfoundland it was out of the ordinary. Dropping by or calling one another is the way that people communicate in most parts of Newfoundland and I like that.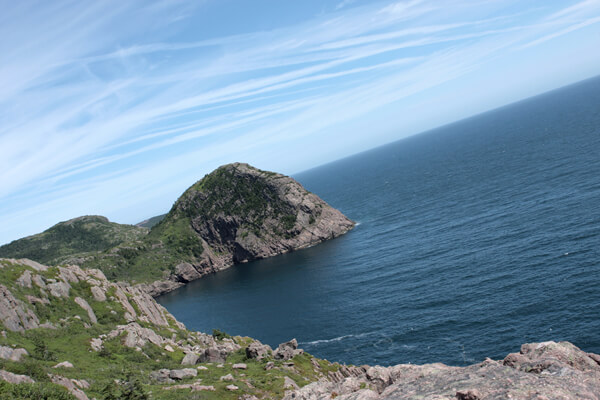 Of course in this day and age and in my line of work it is unrealistic to not use email as a form of communication. It allows me to confirm requests and provide people with instructions that they can reference over and over again. However I do call people quite often as well. Speaking to clients in person is often easier, leaves less room for miscommunication and is faster than email.

In some parts of Newfoundland websites and email are not even an option since they don't have the tools in place to support it but in other parts perhaps they are just "old fashioned".

Newfoundland is an absolutely gorgeous province. My husband and I went with the purpose of taking it easy, flying by the seat of our pants and not filling every minute of our trip with "something". Our trip was exactly what we wanted. We had a blast and we would go back in a heartbeat.