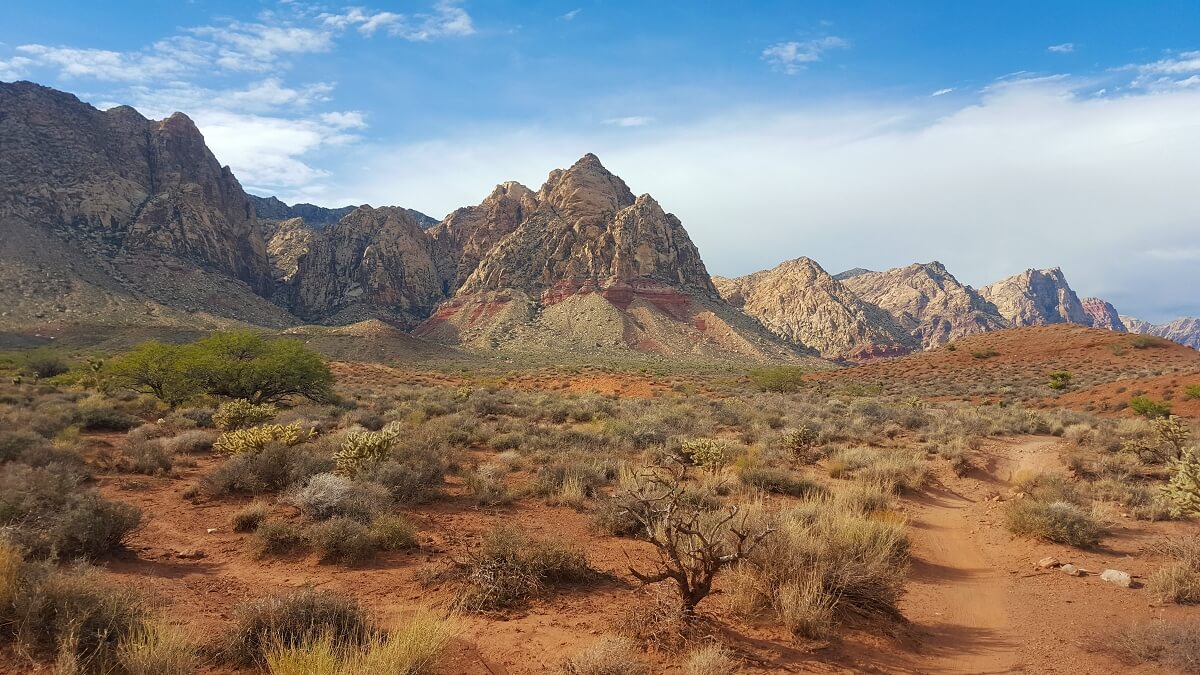 I had the pleasure of heading out to the Mojave desert to blow off some steam trail riding, downhill riding and hiking in the mountains for 3 days last week.
What made this trip interesting was that for 2 of the days I adventured as a solo trekker with some supplies, a trail map and desire to leave technology behind. I have to confess that I did have an electronic trail GPS to make sure I wasn't completely without guidance.
The landscape in the Mojave is a lot more vibrant than I expected and I tried to snap a few representative photos when I stopped to take my ritual swig of water every few KM.
Fun Fact: I traveled more than 200 KM on bike and about 30KM on foot across three days.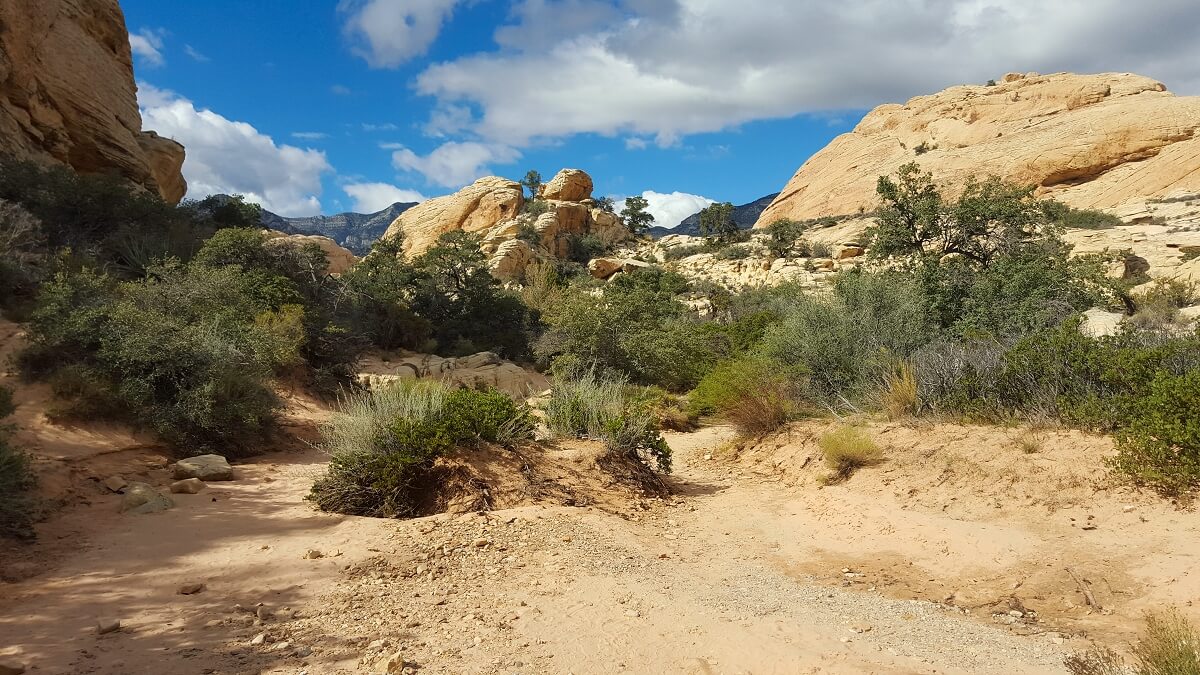 I came across more lizards than people on most of my journey, although I don't have photos to prove that either existed.  
One thing that I found nerve testing was that most trails in the desert / mountain ranges of the Mojave have very little guidance or direction markers.  On the other hand, the sense of accomplishment was greater for me knowing that every solution in this excursion was the result of my own ingenuity and determination.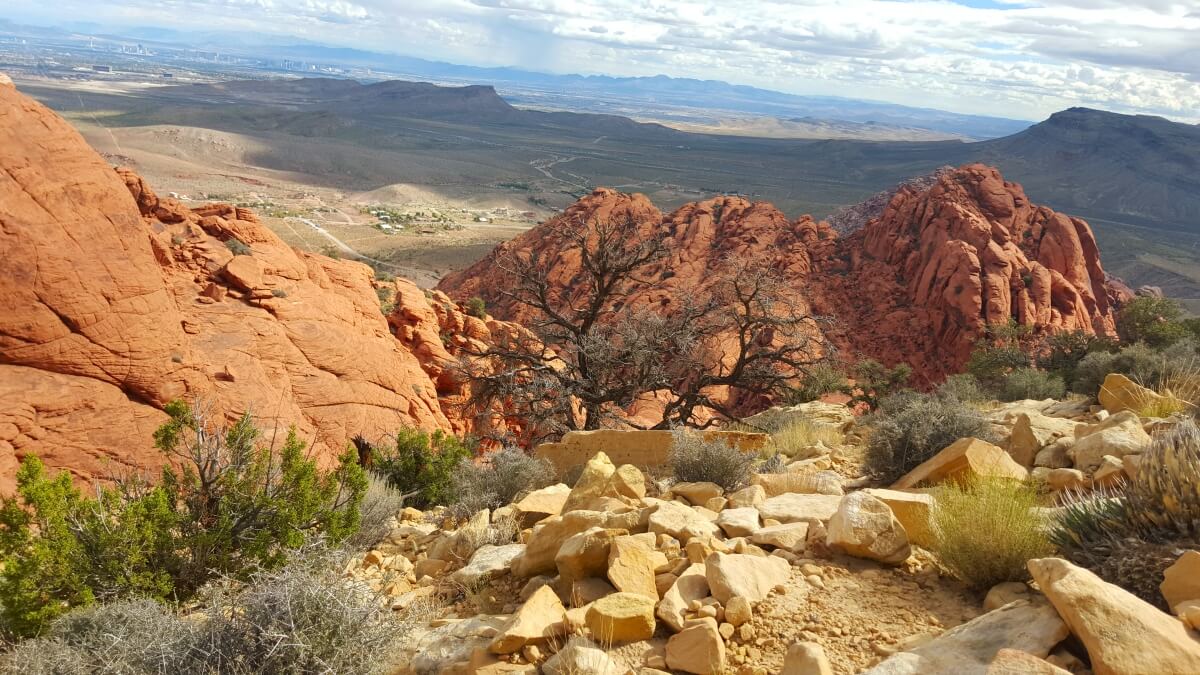 This last photo is atop one of the mountain peaks I ascended.  My photographic vantage point doesn't give a sense of scale, but I'm about 1000' above the desert floor at this point. The higher I climbed, the fewer foot prints of previous climbers were visible.  Nothing screams out "You are more equipped to navigate HTML than REDROCK" like a lack of evidence that people kept going forward on this blurry trail up-wards.  However, I made it up a little shaken but still alive.
Getting down took even longer than going up, because slinking up to each cliff to determine it's suitability for descent took soooooo much more time.
Alas, my journey was without major incident and completely refreshing.  I have a renewed energy to pump out technology related solutions that rely on brain power while I let my muscle power recuperate.