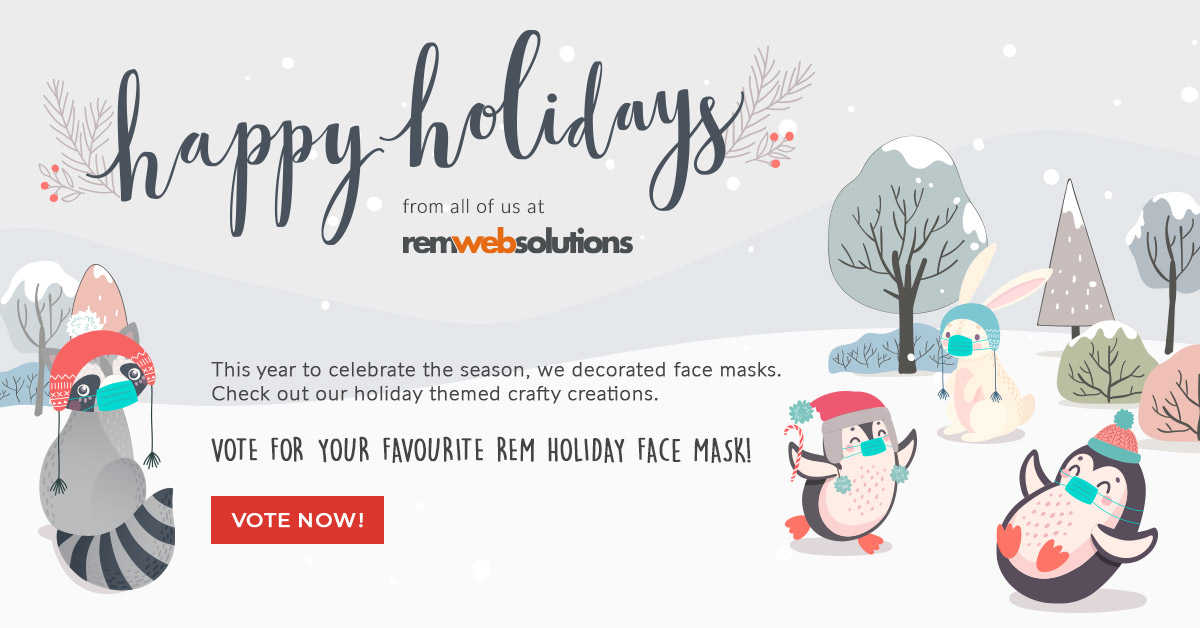 Thank you for supporting REM in the past year!
This year to celebrate the season, the REM Team hand-crafted holiday themed face masks. Click here to see our crafty creations and vote for your favourite!
Most importantly, we wish you a Fantastic Holiday Season and a Bright & Energetic New Year!
As a friendly note: We will be closed on December 24, 25, 28 and January 1 to allow our team a chance to spend time with their family.  We look forward to working with you in 2021.
Sincerely,
REM Web Solutions