Halloween at REM Web Solutions was tons of fun!
Here is a picture from the day: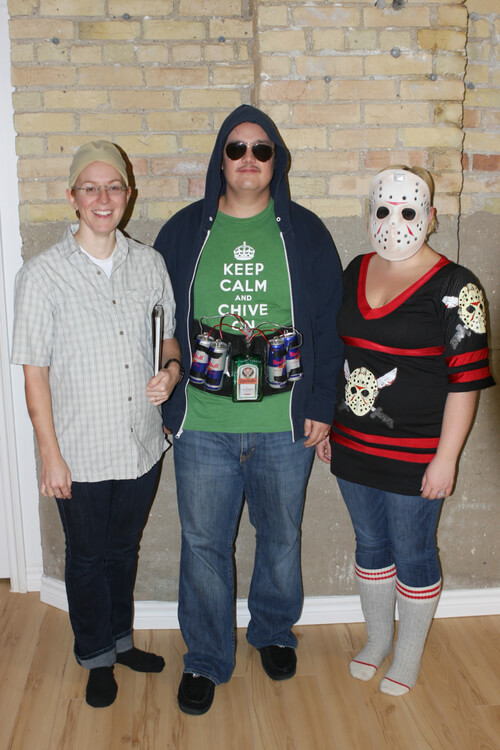 From left to right: Jill as "Jamie McBurney"; Sean as "The Jager Bomber"; Laura as "Mrs. Voorhees"
Next year we will try to get the entire office to dress up.
I hope you all had a fun and safe Halloween!