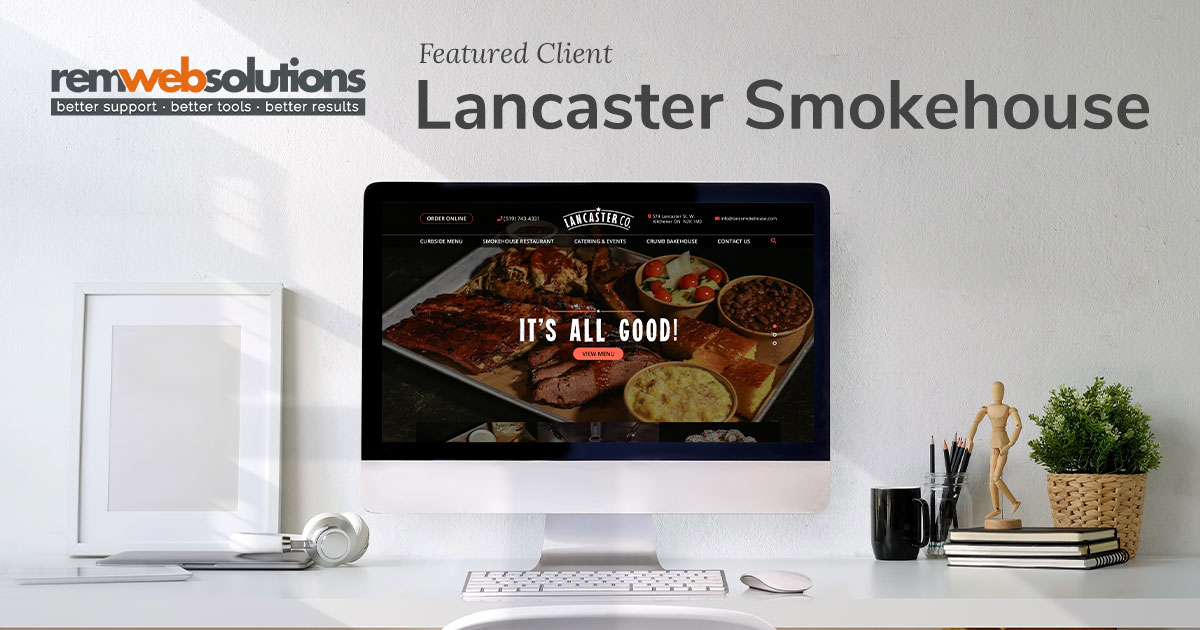 About
The Lancaster Smokehouse is a Southern Style family restaurant founded in 2011. We brought Southern BBQ to Waterloo Region with our first restaurant Hog Tails BBQ in 2009 after learning the craft on the Southern BBQ Competition circuit in the 1990's and 2000's.  With growing demand, we wanted to expand into a bigger restaurant and catering and The Lancaster Group of Companies was formed.
We now consist of our sit-down restaurant with a banquet hall, our catering and events/food truck company and newly, our Crumb Bakehouse. All our food is homemade, and ingredients are local. We are big supporters of highlighting great local companies, and farmers that keep our economy going.  The "Lanc" delights our great customers as the "go-to-spot" for mouth-watering Southern BBQ, amazing experiences, live music and awesome Craft beverages!
Lancaster Smokehouse's Main Contact Person: Caitie Agostinho, Owner/FOH GM
| | | |
| --- | --- | --- |
| No. of Employees: 53 | Established: 2011 | Location: 574 Lancaster St W, Kitchener, ON |
Visit Lancaster Smokehouse website
Q:

Why did you choose REM?

 

A:

We really needed to move into a different direction with our website. After finding REM through an industry colleague and looking at REM's website to see what they had to offer, we called them up to see if they could help us. Rob and his team were overwhelmingly helpful in guiding us to what steps we could take next with our website and the tools they have for us to take our website to where we needed it to be. The support they offer is a big thing for us. It allows us to fix things on the fly and when we need help, we know there is a knowledgeable team that is just a phone call away. Another big driving force why we chose REM was because they are our neighbours! It was the icing on the cake to have them be just down the street from us and being able to continue to support local.

 
---
Q:

What was it like working with REM?

 

A:

Every step of the process with REM and their team has been efficient, quick, helpful, kind, knowledgeable and patient! Being in the restaurant industry we often work different hours that are not your typical 9-5 business hours. REM was always there and were very patient with us. Christine did a phenomenal job with our design. She really understood what we were looking for and understood our vision. When our business model changed to mainly takeout, we had to get our website up and running for online orders and push the project along a little faster than we had hoped. Rob, Christine, Brad and the rest of the team were more than accommodating to this.  The commitment and support Rob & his team showed to helping us with the changes has been overwhelming. We know we can always count on them, and not only did we get a great website, but we gained a great friendship with REM.
The commitment and support Rob & his team showed to helping us with the changes has been overwhelming.
-- Caitie Agostinho, Owner/FOH GM
---
Learn first-hand how we can help you with your website needs.
Contact us today!