I want to thank everyone at REM for their hard work on the successful launch of St Jacob's new website.  Everyone on the REM team had a part in this project.  This new website turned out great.  The design is fun and easy to navigate.  There is an a new business directory that was built to help visitors find what they are looking for between the market and the village, quickly and easily.  The site was also updated to make it completely mobile friendly.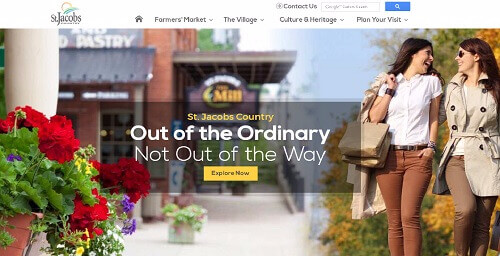 We enjoyed working the team at Mercedes Corp and appreciate their hard work on the project to make sure it was a successful launch.
Take a few minutes and visit the new website or better yet take a drive a check out all the fun things to do in St Jacobs this summer.