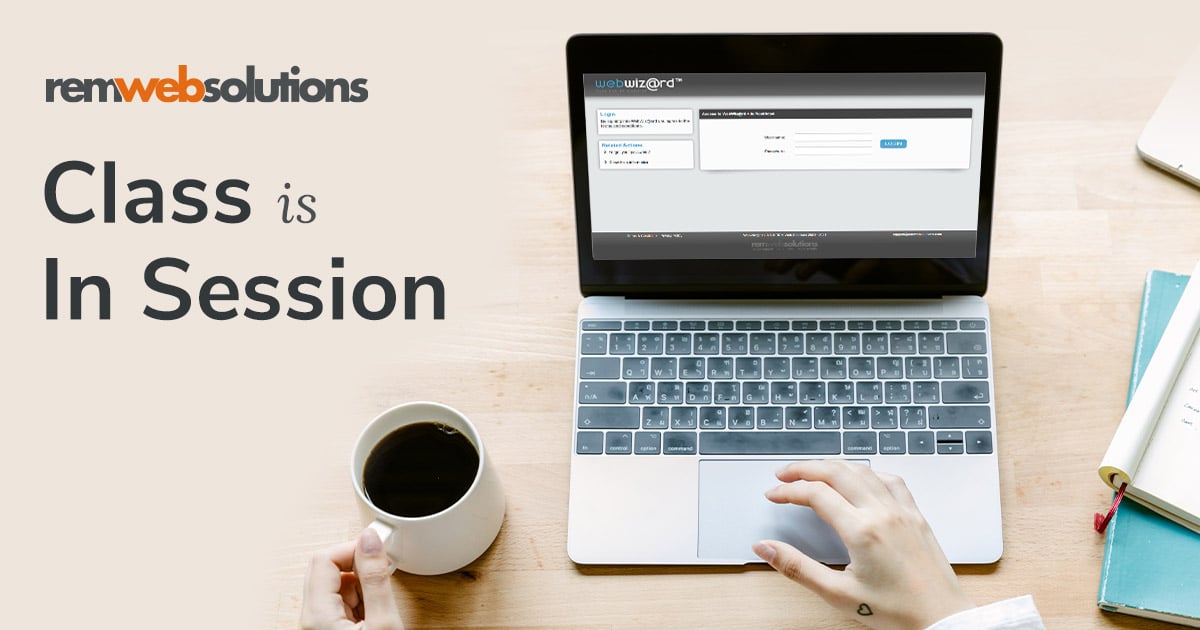 Now that I have a few training sessions under my belt upon my return to REM, I'd like to share my experiences with you as a trainer, and as a fellow student. Once we have designed, built, tested and reviewed your website, we typically reach out and schedule a training session with you. Pre-pandemic, we would invite you into our awesome office and hangout in the boardroom. Nowadays, we're inviting you into our homes and conducting training sessions virtually.
Depending on the site we've built for you, sometimes we split your training sessions into two parts, one 1.5-hour session for our standard modules and a secondary session for anything custom on your site, for example – eCommerce. As a student, I know first-hand that there is a lot of information provided to you, and it really is difficult to absorb new material. As a trainer I know the majority of what is presented to you in the training session doesn't quite resonate until you've had a chance to play with the tools. 
Here are some tips to help you through the training session:
Taking notes is NOT essential
I know this is slightly breaking every rule when it comes to learning. However, we have compiled training documents for you and will send them after the session is complete for your reference. I honestly believe, you will get more out of the training session if you're focused on how to navigate our tools.
Ask questions
Our trainers won't get upset if you interrupt us. I promise. If you're unclear of how something works based on the way we've presented it to you, ask us to clarify or explain it in a different way. Remember, we want you to succeed.
Provide us with hypotheticals
Our trainers do our best to understand your business, however we are limited, during your training sessions, give us examples of the results you want to achieve and we'll show you how.
Once your training session is over, you've received the training documents go into WebWiz@rd and update your content, make changes and get a feel for how it works. Remember, that's not the end of the road for your learning either.
If you're trying to change something and you're stuck email us at [email protected] – we're here to help.