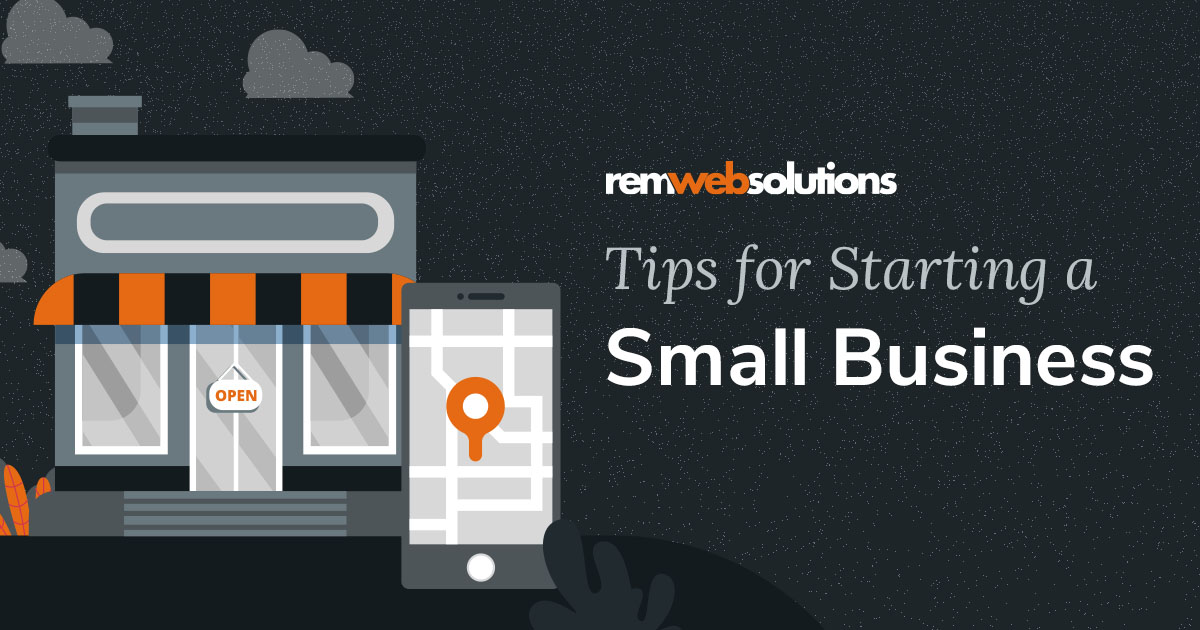 If you do a simple search "How to start a small business" there's no doubt that you'll land yourself on pages upon pages of results. As you start scrolling through some of the articles, you'll notice there are core tips that you see on every article. "Know your product", "build a plan", "know your legal rights", "come up with a great name", "implement digital marketing strategies" etc. That being said, Mike Kappel, from Forbes created "10 Tips for Starting a Small Business that you Haven't Heard a Thousand Times Already" and it's pretty great:
---
1. Address excuses
… excuses only slow you down from reaching your goals. If you really want to start a business, you need to address the reasons you think you can't start a business and get rid of them. Find a solution to the issue rather than let it hold you back.
2. Absorb everything
Listen to what others have to say—friends, family, experts, even yourself. When it comes to things that have to do with your entrepreneurial goals, be a sponge. As you learn, start to work out the idea in your head. Write things down. Keep notes from all the resources you come across to develop a detailed plan.
3. Be a solution
Rather than starting your idea with what to sell, think about what it will solve. It's a lot easier to gain a solid customer base when your business is fixing a problem. Your start-up should fill a hole in a certain market or niche.
4. Keep it simple
As a new business owner, try to start small and narrow your focus. Learn how to test your business idea. Create a simple, quality good or service. A successful business idea should fulfill promises to customers and exceed expectations.
5. Count the costs
Once you start to develop your business idea, add up how much it will cost. You will need to factor in every business expense necessary to launch and operate. Some costs to keep in mind include your location, rent, supplies, marketing, and more.
6. Imagine yourself with zero money
It's a good idea to come up with a "just in case the worst outcome happens" plan. You might need to get a job on-the-fly or temporarily live with your parents. You might have to go without comforts that you're used to. Figure out how you would get by if your business plan went south.
7. Earn while you build
If you want to start a small business, don't quit your day job—yet. Launching a successful start-up is a process. Build your business in stages and gradually transition from employee to entrepreneur.
8. Speak up about your business
Be ready to speak confidently about your business, even if it makes you uncomfortable. As a new business owner, you will need to market and network constantly. From networking with clients to negotiating supplier payment terms, you must be able to communicate.
9. Know the legal requirements for starting a small business
From forming a legal structure to setting up an accounting system, you must follow laws. You need to register the business with your state. You must also take care of business-specific tax liabilities. And as you hire workers, you need to follow employer laws.
The rules that apply to you depend on your state, business structure, and industry. Consider talking to a small business accountant as you set up your company.
10. Balance passion with wisdom
One of the most important ingredients in a successful business idea is passion. Passion will consistently drive you to improve your process so your business grows.
That said, don't let passion take over all your decisions. Passion will move you forward, but knowledge will point you in the right direction.
Conduct market research on your industry and talk to target customers to find out your business's potential. Ask experts questions about launching a start-up. Reach out to professionals that can help you with certain areas of business, such as financial advisors and lawyers.
As your business starts to come together, think of it like driving a car. Let your passion hit the gas pedal and your mind control the steering wheel. That way, you can be confident about the direction you're headed and sustain the momentum you need to get there.
---
Conclusion
It's important to not forget that when starting a business there are certain milestones that should be checked off, however it's important to not ignore other facets of being a business owner.
For the complete list and explanations of each tip, please visit the full blog here.