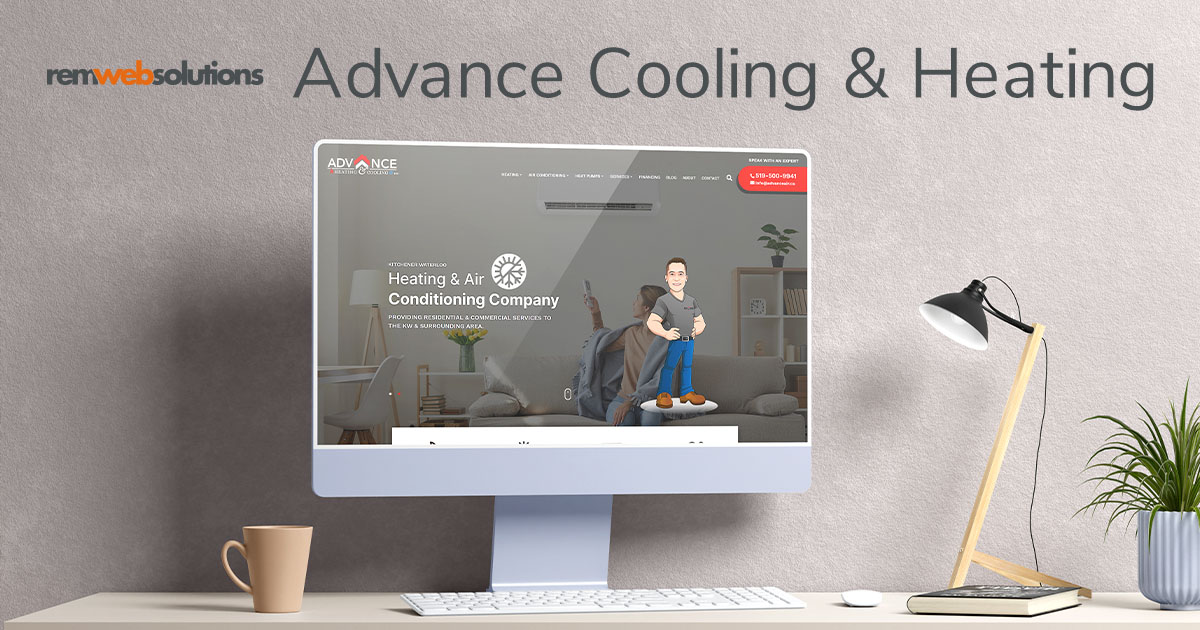 About
We are a local HVAC business based in Kitchener and serving the surrounding area. We specialize in providing top-quality heating and air conditioning services to residential and commercial customers. Our services include furnace installation, furnace repair, Air conditioning installation, air conditioning repair heat pump installation, heat pump repair, tankless water heaters and more. We pride ourselves on offering reliable service at competitive prices. We also offer a 100% satisfaction guarantee on all of our work, so you can trust that you're getting the best value for your money. If you're in need of heating and cooling services in the Kitchener, Waterloo, Cambridge and Guelph area, don't hesitate to contact us.
Advance Cooling & Heating's Main Contact Person: Vincent Afrouzi
| | | |
| --- | --- | --- |
| No. of Employees: 6 | Established: 2021 | Location: 44 Otonabee Dr Kitchener |
Visit Advance Cooling & Heating website
Q:

Why did you choose REM?

 

A:

I was searching for a new website and had several meetings with individuals and companies to find the right fit. However, after coming across REM Web Solutions, I decided to schedule a meeting. During my initial meeting with Rob and Sanj, I was impressed with how organized Rem was and their teamwork approach, rather than just an individual working on web design on the side. We quickly established a plan and got started right away.

 
---
Q:

What was it like working with REM?

 

A:

Working with REM was an effortless and efficient experience from start to finish. Throughout the process, I was assigned a dedicated person or team to handle each aspect of my website, from the initial meeting to design, SEO, and final launch. Rob, Sanj, Sean, Todd, and the rest of the team did an incredible job, even fast-tracking the site to meet my time constraints.
Working with REM was an effortless and efficient experience from start to finish.
-- Vincent Afrouzi
---
Learn first-hand how we can help you with your website needs.
Contact us today!