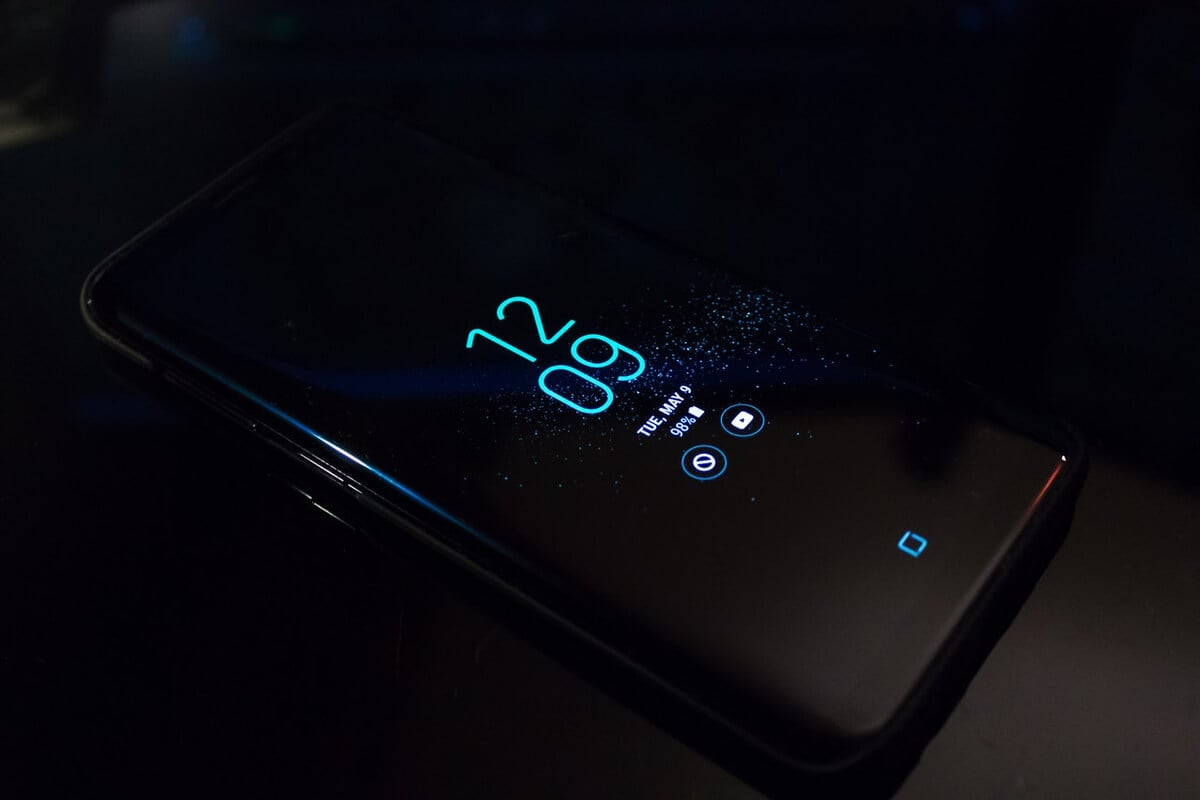 Many business owners are tempted to cut costs by handling web design in-house. However, DIY web design is usually not the best option. Your company's website is an important marketing asset, and building it yourself creates opportunities to make mistakes that can hurt your bottom line. One common mistake of DIY websites is designing a site that is not responsive. Here's why responsive web design is important.
Faster Speeds and Improved Search Rankings
Users expect web pages to load right away, especially on mobile devices. Also, Google considers page loading speeds when ranking results. By ensuring that your website is responsive, you'll deliver a better experience to your customers, and your site will rank higher in search.
Lower Bounce Rates
Your site's bounce rate is the number of times users view only a single page and then click away. Users are more likely to engage and explore your website if it's mobile-friendly. If your site isn't responsive, users are more likely to become frustrated and bounce. In fact, if your mobile site loads in under five seconds, the average viewing session is 70% longer than for slower sites.  
Higher Conversions
Even if your visitors do stick around, they don't want to be redirected to a separate, mobile-friendly site to complete a purchase or subscribe to an e-mail list. A responsive design will lower bounce rates and lead to more conversions.
Avoid Duplicate Content
In the past, it was common for companies to have two versions of their websites: a desktop site and a mobile site. When you create two website versions, Google may view them as two sites that contain the same content, which can adversely affect SEO. A responsive design eliminates this possibility since the same website can be viewed on any device.
For assistance with your website design and development, contact us now.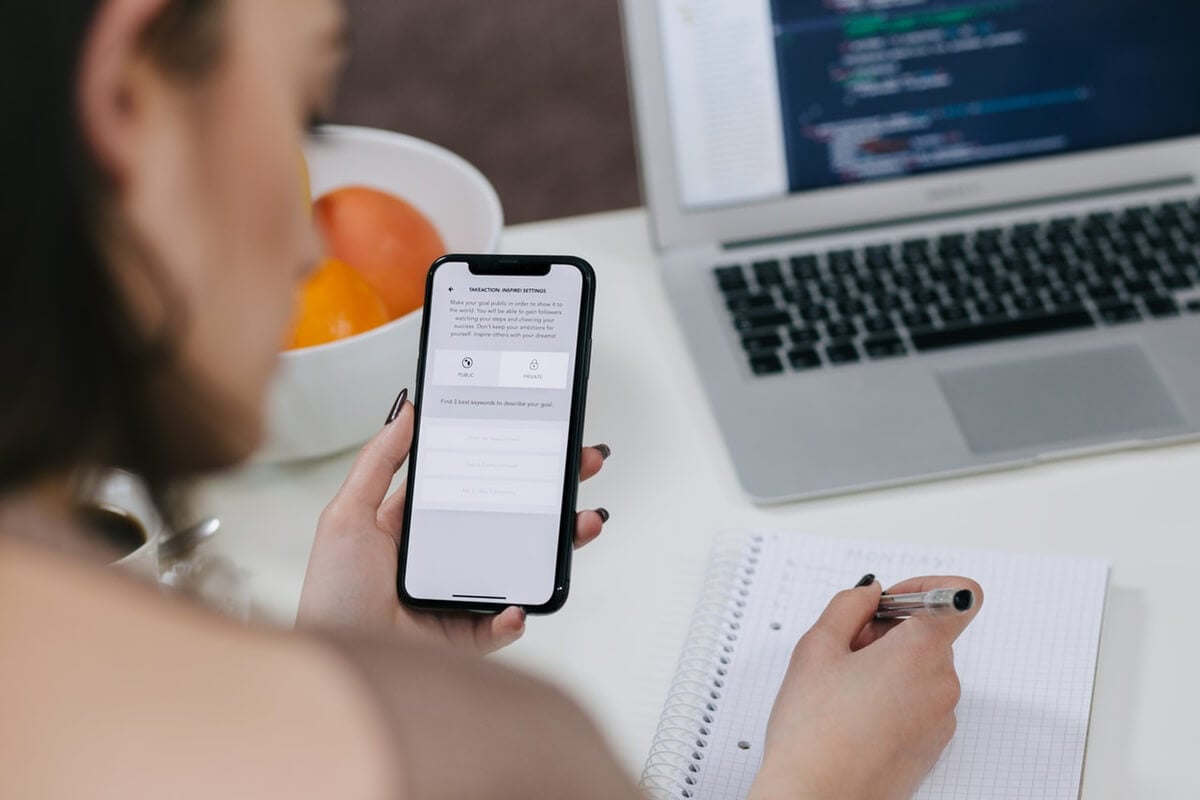 There are mistakes that could make your website look unprofessional and make your visitors more likely to click on that 'X' button. Here are the top website design mistakes and their solutions. 
Buttons that Blend
A button, especially at the very top of your home page, should be your most important call to action. It should lead visitors to read more or check out your product. A lot of people get caught up in making their whole website match that they forget that this button should stand out apart from everything else. This is the one thing that you want them to click on the most, so it's much better for this button to be a completely opposite color that stands out. You want your visitors' eyes to be immediately drawn to this button. If it's the same color as the rest of your website, they might just skip right over it because it doesn't look important enough.
Too Many Call to Actions
One or two call to actions is perfect, but three or more is just too many options and your visitors are less likely to click on any at all. If for some reason your website needs more clickable call to actions, just leave the most important one at the top and then create a bottom header below your main section with a lot more clickable buttons. That way, they're still in the top of the page, and people can find them easily. The reason you don't want all the call to actions right at the top is because you don't want to minimize the amount of time it takes for your viewer to find exactly what they need. So, giving them less options is actually a better thing.
Whenever designing your website, your ultimate objective is to minimize the amount of brainpower your visitor needs to use while on your website. The easier you make it for them, the more successful your website will be. Contact us for more tips. 
Pr
Every business would love to do a website on their own to cut out overhead costs and to customize it to their liking. This is not a bad idea if you know how to navigate the murky waters of "look and feel" and the technicalities of, say SEO, CRO and responsiveness, though you know that not everyone is an expert in every area of human endeavor. Here are five reasons why you should let a professional do your website.
There could be pitfalls
While DIY templates can be fun and hassle-free to work with, they might lead you into blocks and barriers initially unforeseen. On a bad day for example a client might call you with claims that your site has refused to load on their phones or that they cannot see where to click to submit the form. Such a situation would be difficult to deal with because of your little UX/UI knowledge base.
Uniqueness is vital
You want to stand out in the crowd. Assuming you intend to get template to do a website to use for your upcoming campaign to launch a new product. You could be in a hurry to catch up with time and might not do the due diligence to pick out a theme you might consider "rarely used" and are likely to come out with just another website.
Optimize for Lead Generation
Think more on conversion than prettiness. Well, templates are very good and convenient to work with if the designer is a little bit more conversion-minded and is ready to put in the extra hours to tweak it to near-perfection. You don't want to end up with a website that looks beautiful but cannot drive sales for your business.
They Could Encourage Slopiness
The temptation to do it once and get it done with is always lurking somewhere in the shadows. You may not be in a position to tell, for example, why your site is displaying overlapping content and how to correct that error. Working with templates on your own might get you into this trap.
Way Forward
Consulting a Web Developer comes with numerous advantages. They will, in most cases, be available whenever something on your site is not working right. But the most important benefit is their capabilities in tweaking your site to work optimally on every device and capture the attention of visitors. It is only prudent that before getting to do it on your own, you should think through your decision and seek the counsel and guidance of a professional web developer  in order to escape the dangers of template 'Do It Yourself'., please contact us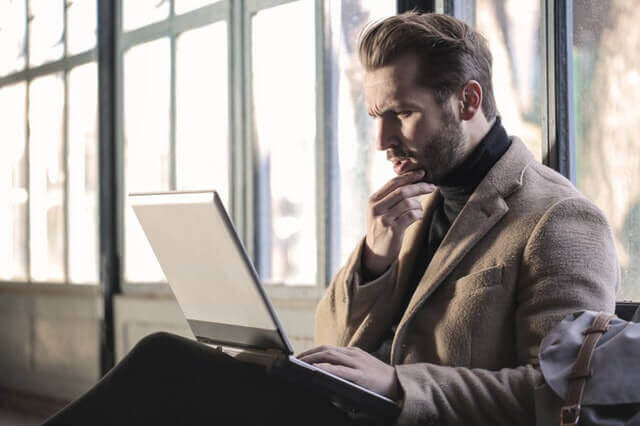 Entrepreneurs who operate without a website are sacrificing some of the benefits they should be enjoying that do not require much of their input. For instance, a business website can generate income and offer necessary support to customers while you are away. Business operators who have a site can also turn prospects to customers through SEO, which will result in the expansion of their client base.
As business owners continue to appreciate the importance of owning a website most of them are adopting DIY site building tools, and that can be a setback in one way or another. Here are some of the disadvantages of DIY websites.
Unnecessary Distractions
Some of the DIY websites have "free" plans, and that is one of the things that encourages various business operators to choose this option. The problem is that once you enroll in the "free" site plan for your enterprise, users will experience constant distractions from different ads appearing on their screen while navigating your website.
Distractions from online ads that are not in line with your business operations can inhibit conversions, which implies that DIY websites may not help entrepreneurs achieve their objectives.
Limited Customization
The ideal website for your business activities should include all the necessary features that will make it possible for users to trace what they need with ease. Additionally, an appropriate business site should represent your brand in the best way possible as a result of customization. DIY websites have limited provision for customization, and that will make it difficult for users to understand what your brand stands for since you cannot make some of the critical adjustments that will make your business outstanding.
Support Challenges
Most DIY websites provide online solutions for some of the difficulties you may encounter when developing, launching, or reviewing your site. It is true that you may not find some of the answers you need through online support if you opt for DIY sites and that can become a major setback for those trying to promote their brand online.
If you need more information on reasons why you should avoid DIY websites, contact us today!
| | |
| --- | --- |
| | Brad Anderson at 11:28 PM |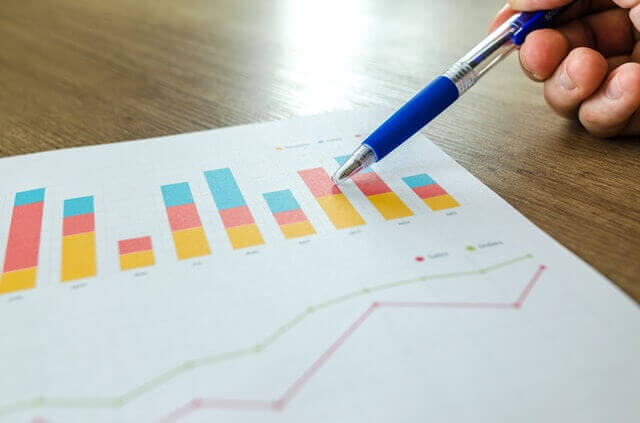 There are several ways you can invest in your business if you want to achieve success. Sometimes, the return on investment in your enterprise is traceable after a short duration, but other times what you put in may not yield immediate returns. SEO is one of the concepts you should consider including in your web design because it has a significant impact.
Here are a few details to help you understand the importance of SEO in web design and web content.
It Increases Traffic
One of the ways you can target specific visitors on your website is by optimizing the content available. SEO encourages more online shoppers who are searching for the products or services you offer to visit your site frequently, which will increase conversions. An increase in traffic to your website will also enhance the potential of capturing prospective clients, which will result in the expansion of your customer base.
Promotes Competitiveness
The internet is awash with websites for various businesses, and that includes web pages of your competitors. If you want to gain a competitive edge over other vendors in the industry you operate in, over and above making SEO part of your website design strategy, maintaining your rankings on search engines is the additional requirement you should not overlook.
The effectiveness of your website SEO strategy depends on continuous improvement to promote higher ranking on search engines, which will set your business apart from the competition.
Enhanced Visibility
The relevance of the keywords you use on your website content is part of the requirements of any SEO strategy because it enhances the frequency of the appearance of your site on most web searches. SEO improves visibility, which implies that users will locate your website quickly and that will increase the probability of making conversions. If your business requires a custom website or SEO services, contact us today!
| | |
| --- | --- |
| | Brad Anderson at 10:32 PM |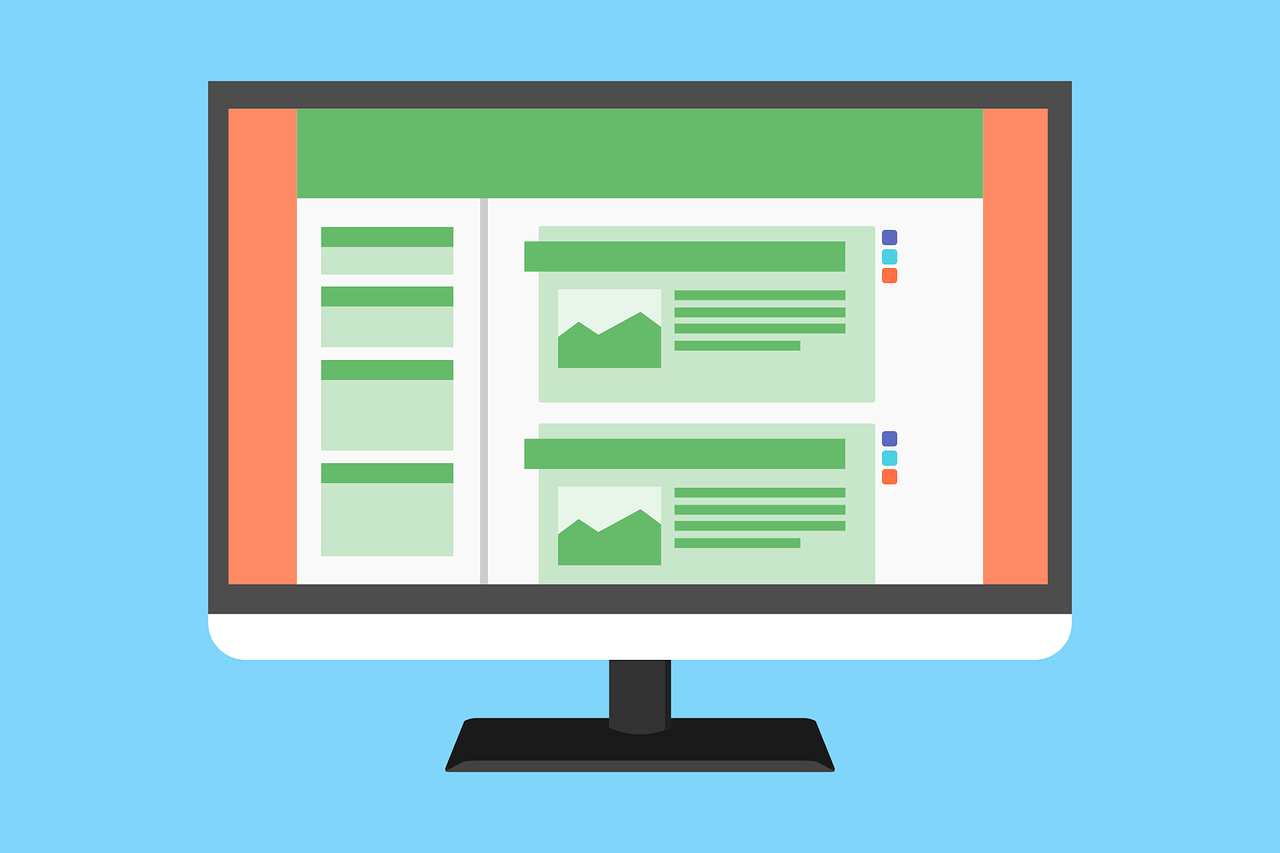 Once you have finally made the decision that you need a brand new website, you then need to make many more decisions before you can get started. The most important out of all of the things that you need to consider is why it is best for you to have a company design and build you a custom-made website for you, rather than simply making use of a web page template to build your website for you.
The best way to work out the differences and decide which fits your needs best is to compare the pros and cons of these two options to work out which option more closely aligns with your needs.
Custom Designed and Built Websites
Custom designed websites are more unique, are based on your business needs and will frequently incorporate any of your company's corporate branding into the web page design process. Content management can be easily built into the site so that the website owner can more easily manage the site's content from any location.
In addition, the site will be easily built to be search engine friendly, more adaptable to your needs and tested to ensure that it works across multiple web browsers. The main advantage of having a website built for you by professionals is that they have experience building websites that work across multiple websites that are custom-built to fulfill your specific needs. 
That said, custom websites are generally more expensive to build and take longer due to generally being higher quality than template-based designs.
Template-Based Web Design
While having a website designed for you by the pros can be excellent for getting a website done that fulfills all of your needs without needing to learn web design yourself, it does have a few drawbacks and there are still decent reasons to create a website yourself using a template. The most important reasons you might consider a template based design over having it done for you are that template designs take less time and they are much cheaper than a professionally designed page. However, your abilities to design websites that fit your needs are severely limited due to the fact that it is not being designed by a pro and a number of drawbacks that result from this.
The main things preventing template designs from being able to be used to make websites close to the same level of quality as a professionally designed site are that you won't stand out as much, you can only customize certain parts of the site, and template-based websites usually have a far inferior support system. Finally, there is the issue that many websites designed with templates are not built with search engine friendliness in mind.
For more information or to discuss the details of a potential Web Design project, contact us today!
| | |
| --- | --- |
| | Brad Anderson at 11:08 AM |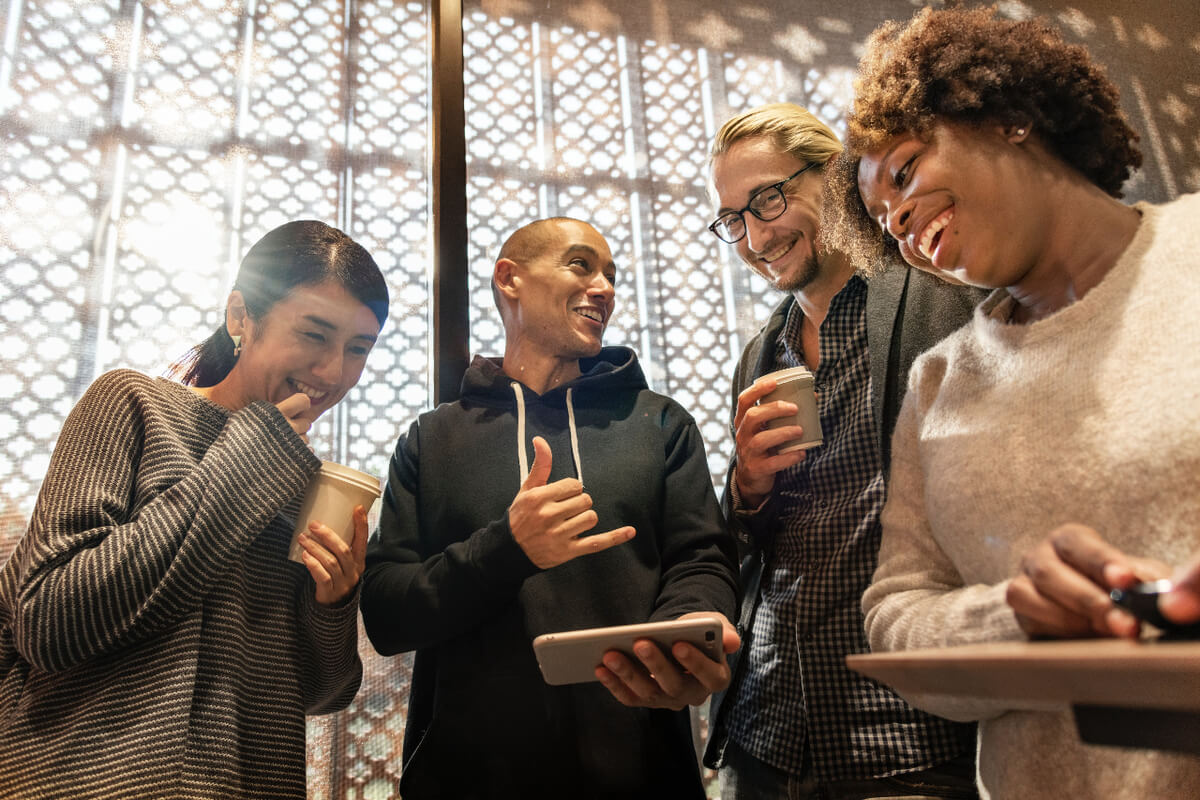 One of the ways that entrepreneurs can increase their online following is by updating the content on their website as frequently as possible. It is a fact that the aspect of making changes on a site is not something that most individuals may want to delve into because of the challenges you anticipate. However, unlike previous users, today business owners can update the details on their websites with little or no difficulties thanks to content management systems.
Here are some of the benefits of using a CMS for those who are planning to make changes to their website.
Simplicity
If you opt to change the details on every page on your website manually, it will increase the potential of leaving out valuable information. As a result, you may experience a decline in your online following if your site is missing critical details and that can affect your business significantly. On the contrary, if you opt to use a CMS, you can make changes on one template and merely use it to apply these changes on every page on your website fast.
Consequently, using a model will promote uniformity and enhance the experience of those who visit your site.
It Does Not Require Technical Expertise 
The fact that business owners who want to change their website do not need technical knowledge to do so when using the CMS makes it part of the primary reasons why most individuals consider this option. Therefore, after the initial investment to acquire a website for your business you do not need to worry about the subsequent costs of seeking the services of technical experts to update your site regularly.
Instead, you can comfortably review the information on your site at the right time with a CMS and even without programming knowledge or other technical experience to accomplish such a task.
Offers Access to A Single Dashboard 
Sometimes business owners may discover that they need to make particular changes on their website when they are away from the office which makes it impossible due to various reasons. However, a content management system allows you to make necessary changes on your website from the convenience of your current location.
Additionally, once you update your site IT professionals do not need to make further adjustments because the CMS avails all details on a single dashboard. If you need more information on the benefits of a content management system, contact us today!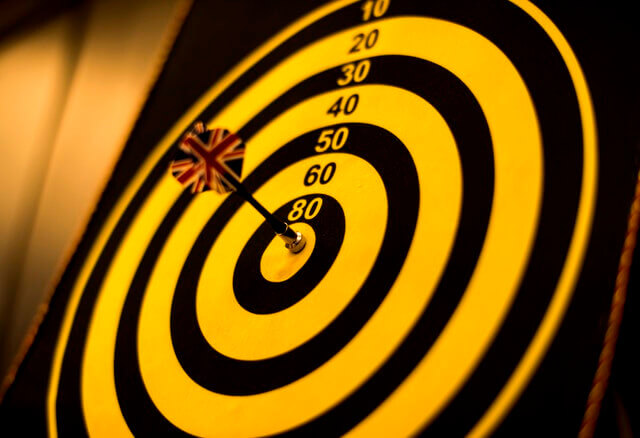 Nowadays, your website is your calling card. Rather than walking around distributing cards to people you meet, you can just refer them to your website. This will give them all the information that they need about you, your company, your product or your service. Plus, you can use vivid images and well-written content to represent who you are. And if your product is the type that can be sold online, then it's also possible for you to get an ecommerce-enabled website, which will help increase sales.
Advantages of Having a Good Website
All in all, a website can help you to spread the word about your company or your product - meaning it is your most powerful marketing tool. It can also directly help to increase your bottom line if it is ecommerce-enabled. It can help to improve your company's reputation, giving it a wider reach. It can help you in branding i.e., creating a certain image of your product, service or company. So there are many advantages of starting a website and of keeping it up-to-date.
A Company Is Constantly Changing
Your company is not a static thing. Things vary from day to day. People leave and new people are hired. The product changes and gets more features. New products are added to your line. Your sales increase or decrease. All in all, things are always in a state of flux. And if you are the entrepreneur, it's up to you to keep track of all these changes and keep your company going.
A Website Should Also Be Constantly Changing
Remember that your website is supposed to be a representation of you and your company. As a result, it also needs to keep changing. Old information needs to go and new information needs to be added. If you haven't made any changes to your website for the last six months, then you know it's been too long. Take a look at your website and ask yourself if it's an accurate representation of you or your company. And if it's not, then begin the process of updating it today.
Contact us for more great tips for setting up and maintaining a website.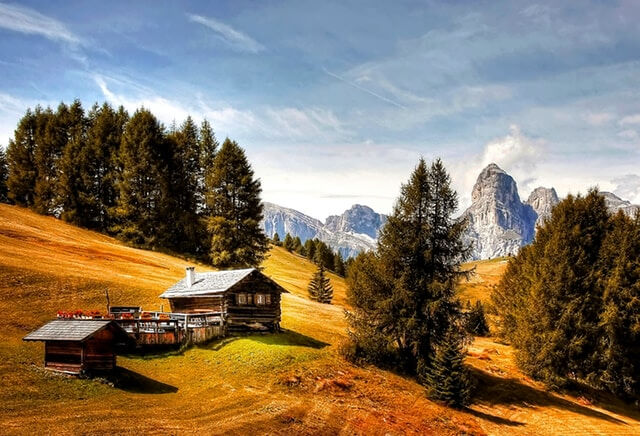 As a business owner, you most likely have a website detailing your products, services, and information about your company. As your business evolves, your website should too. It can be hard to update your site on a regular basis, especially if it is controlled entirely by a third-party. You may benefit from a content management system in the following ways.
Templates
Content management systems make it easy to create stylish websites without having to know a lot about programming. By using highly customizable templates you can create a unique look and feel for your business without having an expert web programmer on staff. You can upload custom images and logos to prominently display your brand, and add or remove pages with a few easy clicks. Furthermore, the template is applied across all pages to create a consistent look and feel for your audience.
Easy to Change
Templates make your website easy to update as your business evolves. Instead of having to comb through endless lines of code, you can typically swap images, text, and add or remove pages with a few simple clicks. Uploading images into the media management tools is typically as simple as dragging a file into a designated area, and placing them on your site usually just requires selecting the designated areas. Updating your text can be done quickly and painlessly with a wide-array of text editing tools built right into the site, and updating it is as quick and easy as clicking the publish button.
Scheduled Content Delivery
Being able to schedule when new content gets published will ensure your website stays up-to-date with all the latest news about your business. Most content management systems allow you to set a date and time for your content to go live for customers to see (at least for things like News or Blogs). This makes it easier to create more content for your site at one time without having to set aside a separate time to post it later. Regular updates to your page can help show customers how you're actively evolving your business and give them a reason to keep coming back.
So what are you waiting for? For more information on a robust content management system that offers exceptional support and fits all your needs, contact us. We'll be happy to help you design the perfect site to highlight how important your business is to you and your community.
Featured Client
- Acapulco Pools -
Builders of World Class Aquatic Facilities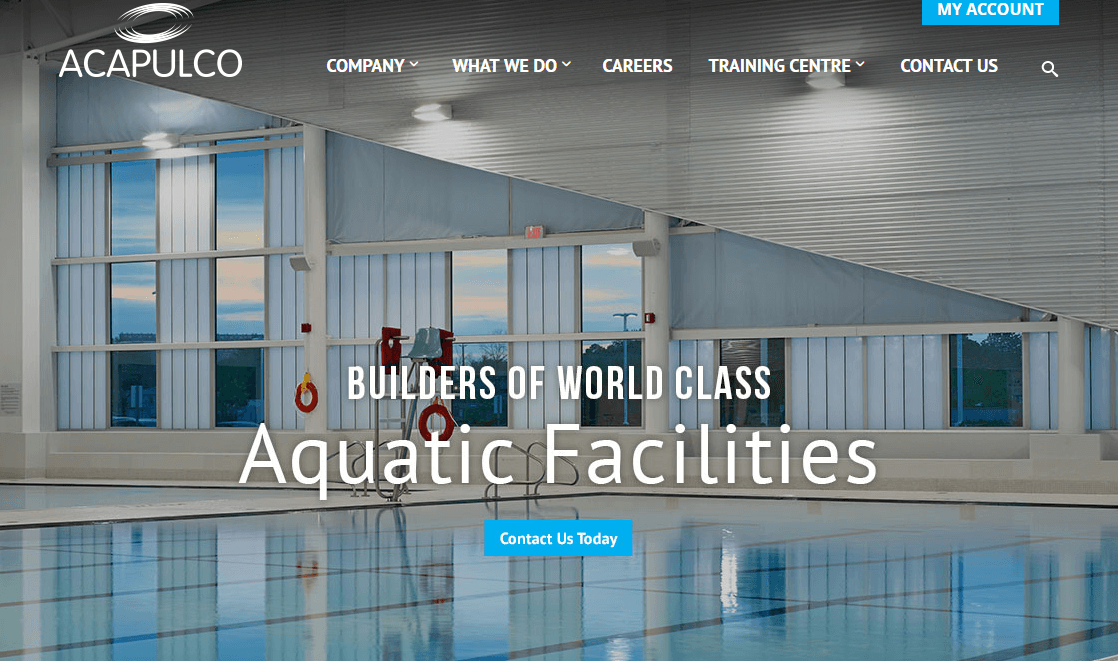 About
Our commitment to quality and punctuality stems from the strong roots built by our founder, Gerhard B. Gall. After immigrating to Canada from Germany in 1953 with his wife Erika, they established a concrete business in Ontario.
Shortly thereafter, the demand for cast-in-place concrete swimming pools arose and Acapulco Pools was born. His enormous drive, hard work and dynamic leadership allowed the company to grow from two to fifteen employees.
As the business expanded, his sons, Bernie and David became actively involved in various facets of the company, until 1972 when the company was left in their capable hands. Under their leadership, the company evolved drastically. Bernie and David have been personally involved with every project, from tender process to commissioning; ensuring the Gall tradition of commitment to quality workmanship, attention to detail and client satisfaction has been foremost.
During this time, Bernie and David's knowledge, innovation and expertise transformed the company's reputation from local residential pool builder to being known across North America as the leader in the construction and service of commercial and institutional aquatic facilities. After over 40 years of dedication, Bernie and David have placed their trust in a new generation of leaders.   
While they remain actively involved in the company, Bernie's daughter, Francine Gall has taken over ownership of Acapulco Pools. As she collects knowledge and increases her experience in the aquatic and construction industries, Francine is carefully assembling a team of experts to assist with the successful leadership of the company in the coming years.
Mark Elliott has joined Acapulco's new management team, sharing his knowledge in construction. Mark has spent several years working closely with Bernie and David as a Project Manager at Acapulco, where he developed a deep understanding for the values and standards that were set out by our founder. Mark will continue working alongside Francine to further catapult the company into greater success.
Acapulco's Main Contact Person: Charlotte Swart, Marketing Coordinator
Contact Charlotte at:    Charlotte@acapulcopools.com   or   1-519-743-6357
| | | |
| --- | --- | --- |
| No. of Employees: 100+ | Established: 1950's | Location: Kitchener, ON |
Q:

Why did you choose REM?

 

A:

When we were looking at redeveloping our website, we wanted  something that gave us more freedom with our content, but at the same time, something that was user friendly. When we met with REM, they presented us with their content management system, WebWiz@rd. It was exactly what we were looking for. The CMS we had been using prior to WebWiz@rd only allowed us to make minor changes to content. What we liked about WebWiz@rd was that we would have the ability to update most of the content on our own. We now have the ability to add videos and create custom forms and our clients can register for courses, make purchases and pay invoices online.

 

In addition to the benefits of WebWiz@rd, we liked that they offered custom designs. Their team provided us with a modern design, based on the content we had, that felt bright, fresh and inviting.
Q:

What was it like working with REM?

 

A:

From our initial meeting to the final handoff, REM was helpful throughout the whole process. The final training sessions were extremely helpful. Our team visited their office where their support staff thoroughly went over WebWiz@rd and ensured we had a firm understanding of the software. While implementing our own content into our new website, their support staff were readily available to help answer any questions that arose.

 

Before the launch of our new website, we made the contacted REM about the possibility of added a custom learning centre. REM was patient and helped us find and develop a solution that would do what we needed it to do, while staying within our budget and timeline.
The CMS we had been using prior to WebWiz@rd only allowed us to make minor changes to content. What we liked about WebWiz@rd was that we would have the ability to update most of the content on our own.
- Charlotte Stuart, Marketing Coordinator
---
Learn first-hand how we can help you with your website needs.
Contact us today!
Contributors
Latest Posts
Archive
Tags
Everything
Content Management
Technology
Design
Holidays
Off Topic
Support
New Features
Personal
Gaming
New Clients
SEO
REM News
Project Management
Account Management
Training
Marketing