Learning Better Pinball Skills:
We have a pinball machine at the office and it has become somewhat of a competitive monthly game to be in the top spot. We have a score board and we record the top three scores every month. You never know when you are going to get knocked out of the top three and it changes almost daily. The top player gets their name up on Pinball Wizard board for bragging rights for the month.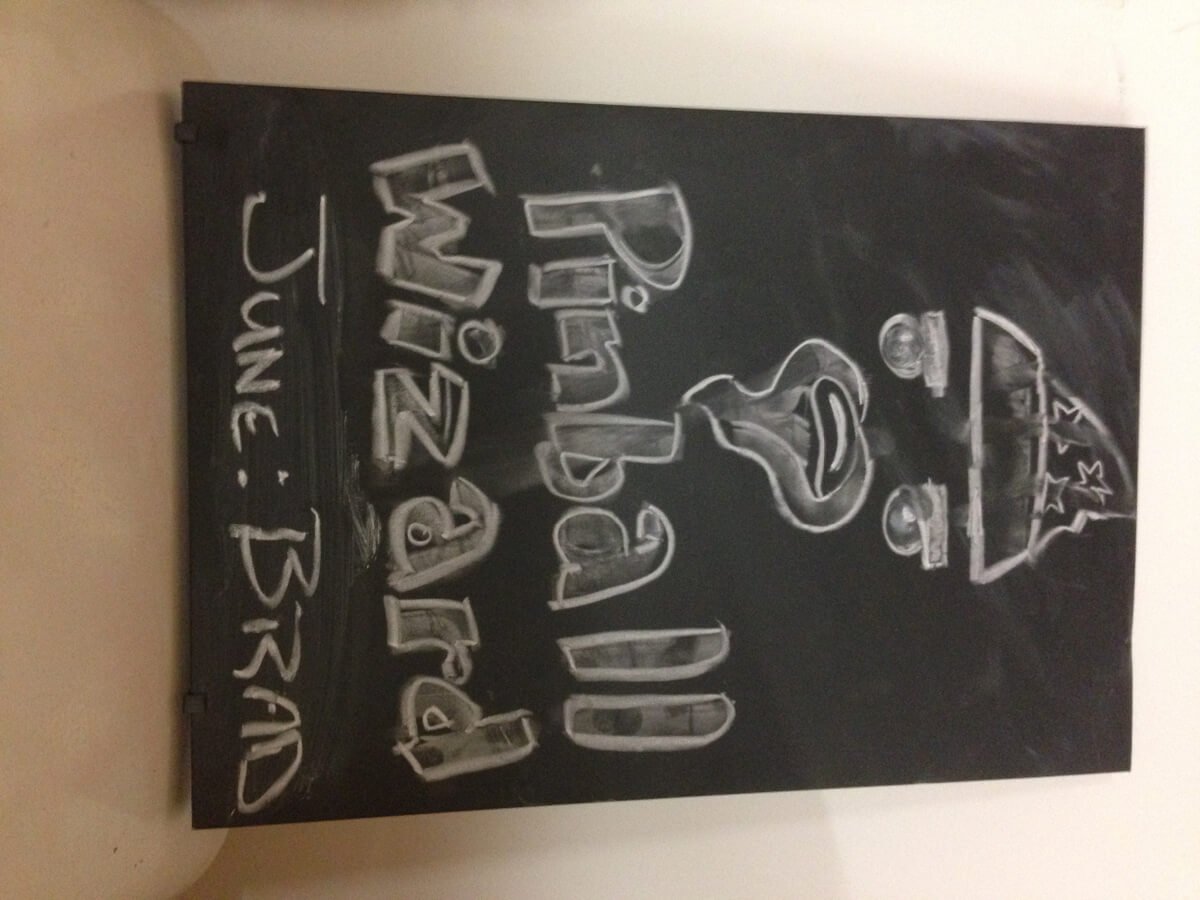 Brad is the Pinball Wizard for June
It is appropriate that we have a Pinball Wizard, because we make a content management system called WebWiz@rd, that makes adding content to your custom designed website extremely easy. If you want to be a web wizard as much as I want to be a pinball wizard, please send us an email at sales@remwebsolutions.com or check out our site at remwebsolutions.com and the great things we do here.
Back to pinball! It has become so much of a competition that I find myself wanting to learn more about the skills necessary to give myself the advantage over the other players in the office. So much so, that I decided to write a blog about it to let others know of a great site https://papa.org/, that you can learn all of the tricks you need to become the best pinball player you can be. The Professional and Amateur Pinball Association website has some great tips in their Learning Center under Player's Guild. I especially like the videos on flipper skills, really makes the game more fun once you master a couple of new flipper skills. You really do have much more control of a game that most people think is random and very little control. Give them a watch and see just how much you game improves.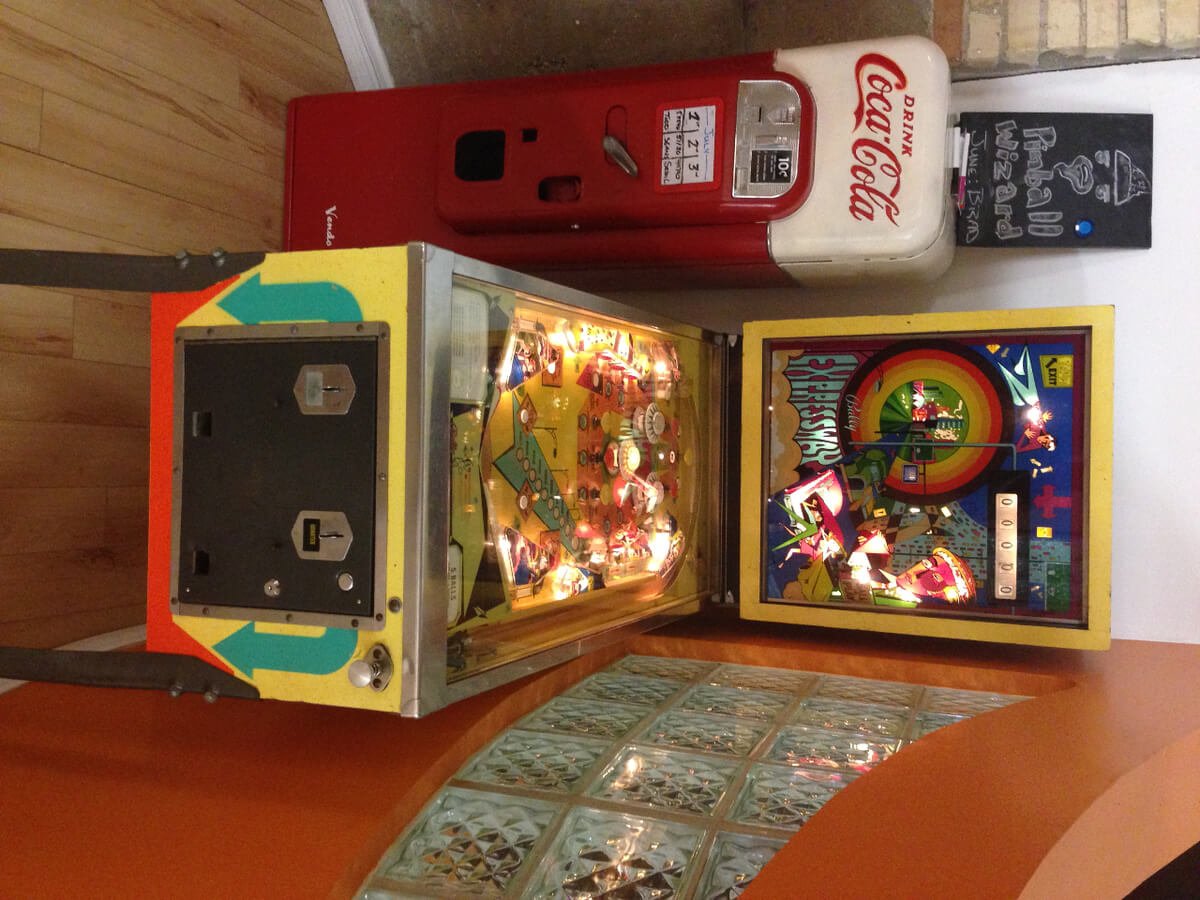 This is the machine in our office
Our office likes pinball so much that we are planning a night out to go to the Pin Up Arcade Bar in Waterloo (https://www.facebook.com/PinUpArcadeBar/). It is a great place to go and pay one low price of $5.00 and you can play as much as you want for the night.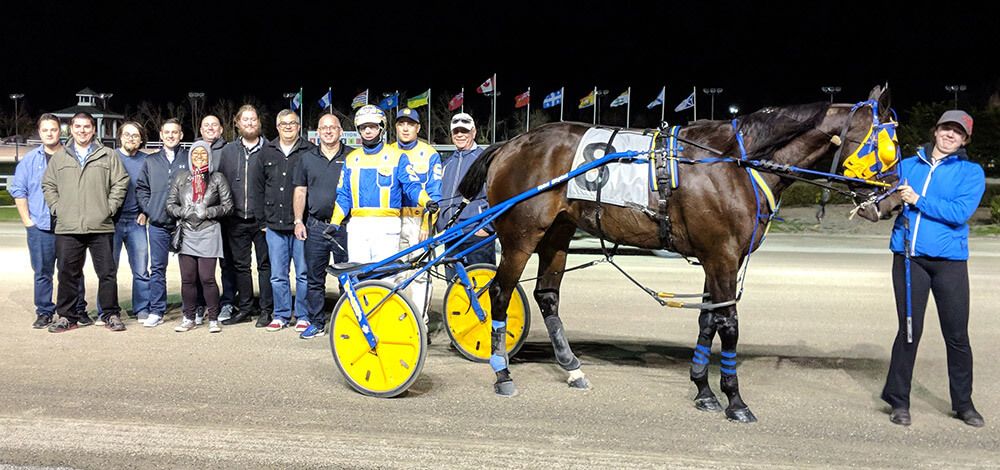 For our October quarterly, we had fun, excitement and took our chances betting on live horse races in Flamboro Downs. REM commemorated the event by taking a group photo with Race #3's winner: Domitian Hall.
| | |
| --- | --- |
| | Christine Votruba at 10:16 AM |
The results are in!
We had an overwhelmingly positive response to our Holiday Pixel Stocking 2017 event, and as a result we have donated over $1200.00 worth of toys to Toys for Tots charity, providing numerous children with much needed holiday cheer this year.
Every team member had designed a digital pixel stocking themed for the Holidays, and had a blast doing it! You had the chance to take a look, cast a vote, and if you liked, left a comment here on the blog about what you thought. We took $2.00 for every vote we received and used that towards purchasing the toys which we donated.
The winner (or staff member who ended up receiving the most votes) was Sean Sanderson with his Charlie Brown stocking, so congratulations to him on making the most popular pixel stocking!  Feel free to have another look.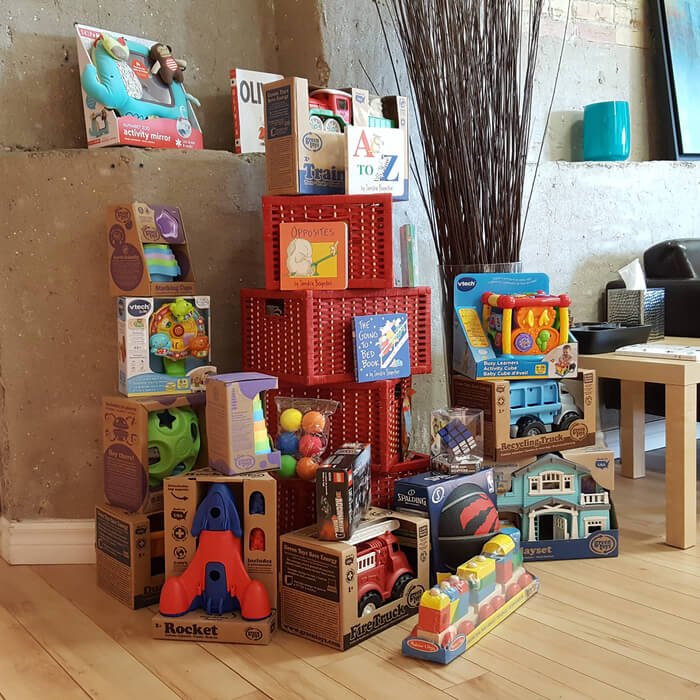 REM Web Solutions would just like to thank everyone who voted in the contest this year, without your votes none of this would have been possible. Thanks for your continued support, and we look forward to the next holiday event.
Stay Ahead of Hackers - Why you Should Use an Up-To-Date Browser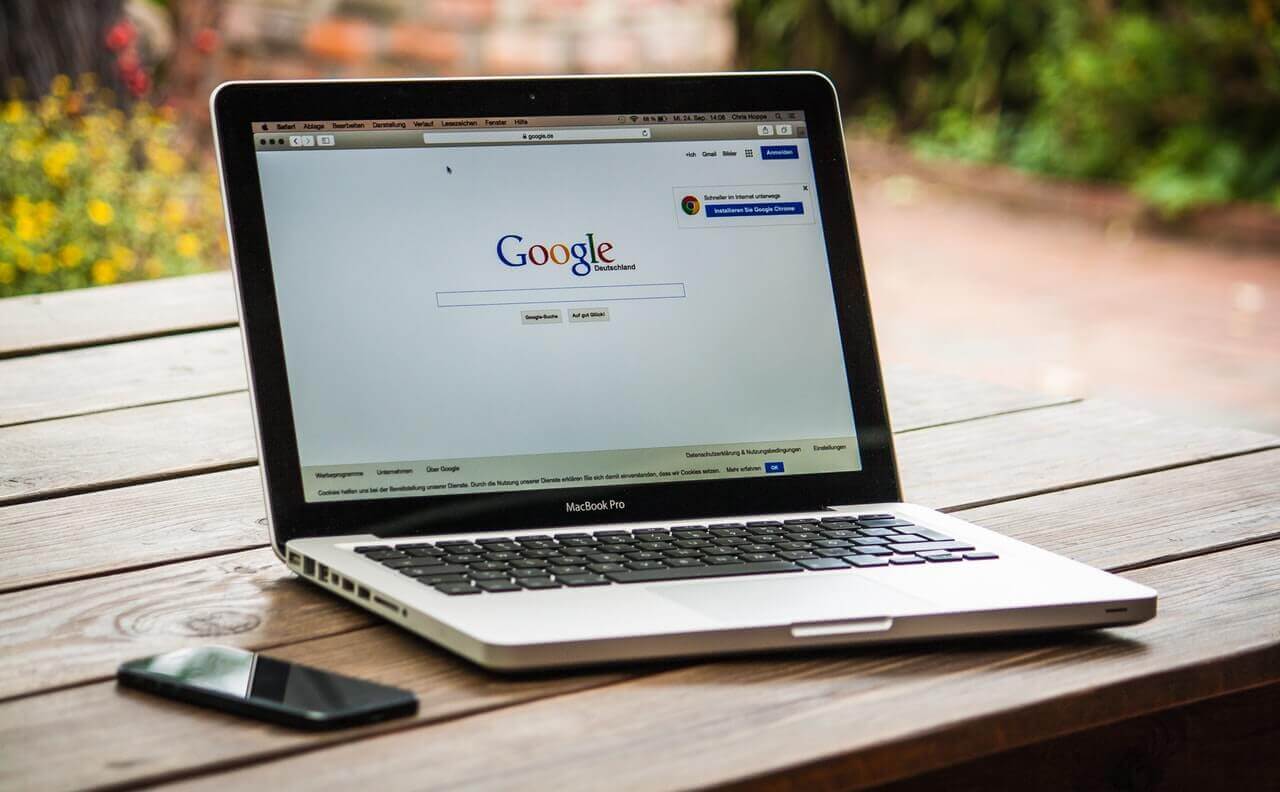 Most organizations critically rely on their daily ability to use some form of technology, whether through applications, email or web browsing.  Those using technology have probably already noticed in recent years there are more and more hacking attacks that cause major disruptions to businesses.  There are a multitude of ways in which hackers can get access to a computer system and one of those ways is through a user's web browser.  If your employees are still using older browsers, then your organization is vulnerable for exploitation.  Listed below are some major browsers and how they stack up with regard to security.
Internet Explorer
With every passing month, Internet Explorer becomes more and more vulnerable for exploitation.  Although Microsoft does continue to update it with some security fixes, they have moved on to their Windows 10 OS and their newer Edge browser that takes greater advantage of some of the newer security techniques offered by machine learning and cloud-based intelligence.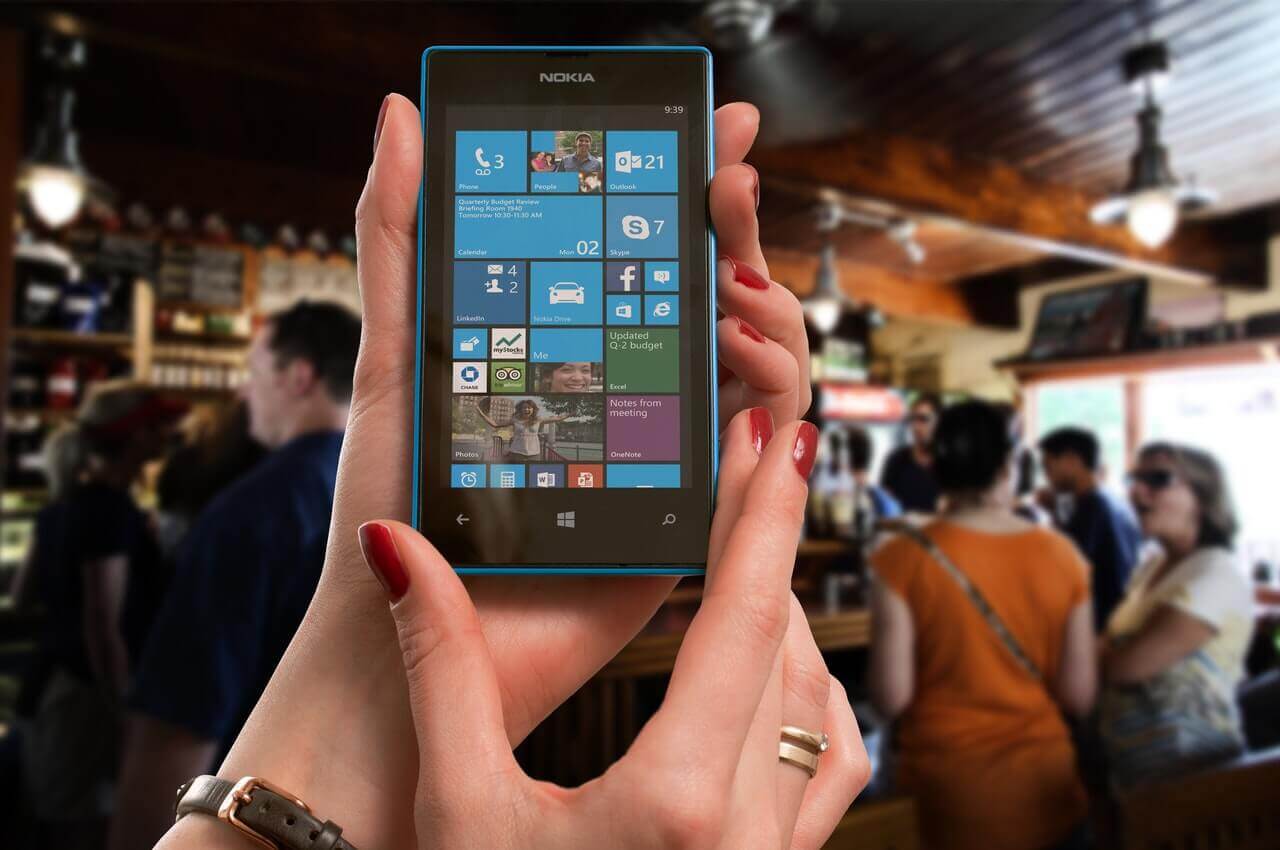 Microsoft Edge
Microsoft has recently announced some exciting new security features in their Fall Creators Update for Windows 10 enterprise users.  Within their Windows Defender Security Center is a new tool called "Application Guard".  This tool takes advantage of container sandboxing techniques that will prevent exploitation within their Edge browser.  By using virtual machine technology, the Edge browser cuts off rogue applications or web sites from going beyond the browser to hack into areas such as memory, local storage, other applications or even further into a corporate network.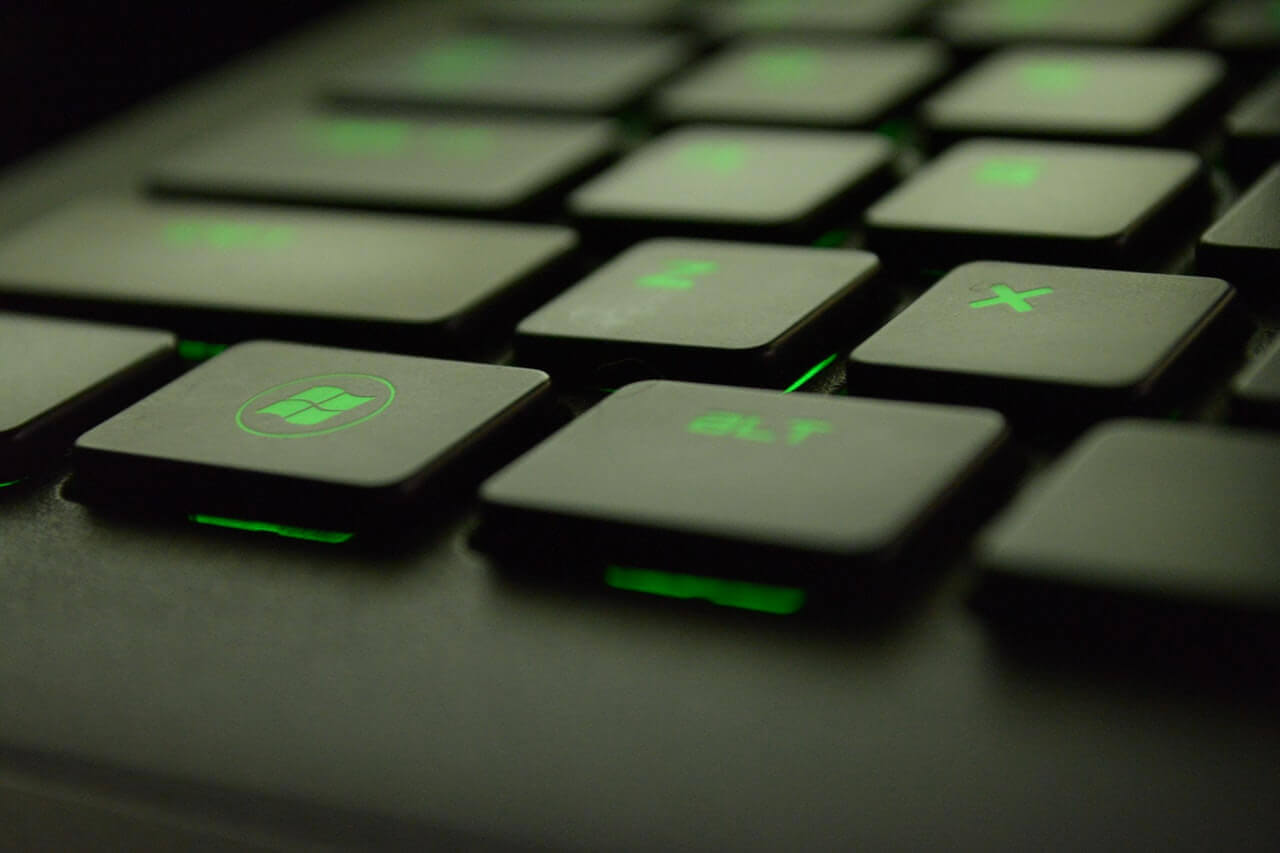 Anyone who is using Internet Explorer and older versions of the Windows operating system, should give serious consideration to upgrading to Windows 10 and its default browser, Edge.
Google Chrome 
Chrome is a very popular browser, used by almost 2/3 of all internet users.  Considered the safest browser on the market, Google aims to keep that top position by providing the most frequent security updates of all the browsers.  Like Microsoft's Edge browser, Chrome uses virtualization techniques to create a quarantined space between a user's device and the internet.  One of the downsides to Google's Chrome browser is the lack of user privacy. Google essentially tracks, stores and analyzes every keystroke made through their Chrome browser.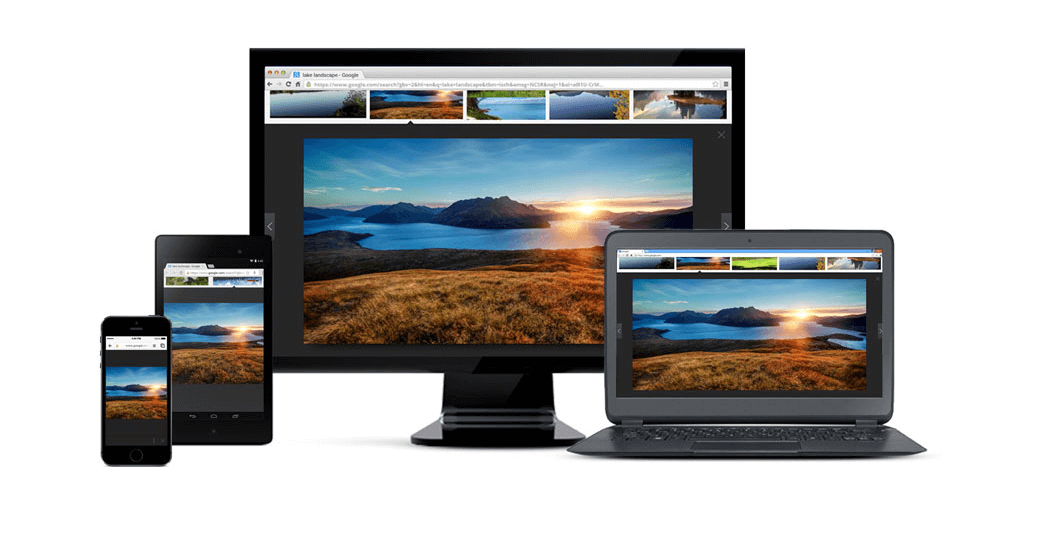 Every organization needs to weigh the pros and cons of the various browsers, their need for privacy vs. security, and decide which browser is best for them.  Ideally, companies should never lag behind by using older versions of browsers, leaving their vital data open to hacking attempts. If you have questions about browser use or internet security, let us know and we will be happy to answer your questions.
| | |
| --- | --- |
| | Brad Anderson at 10:41 AM |
Canada Turns 150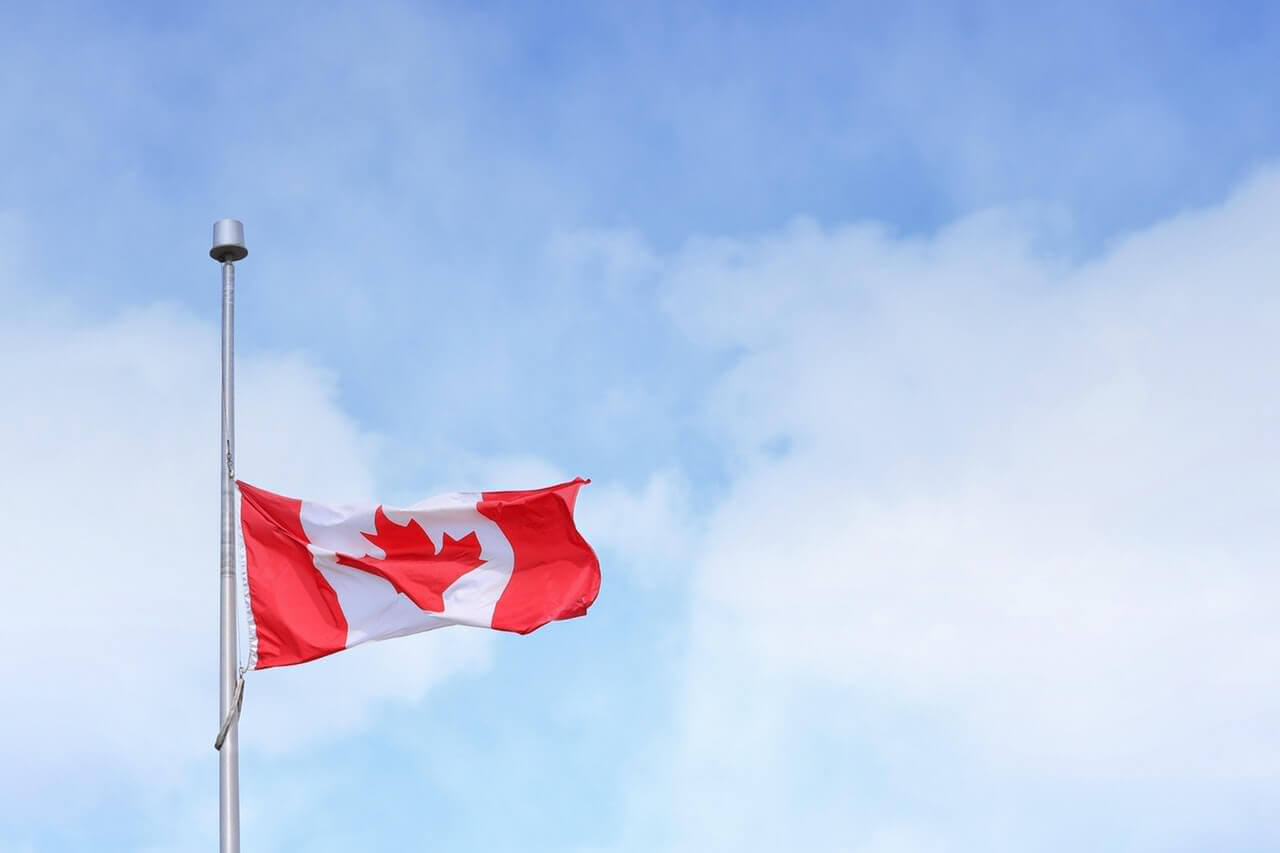 The team at REM Web Solutions wishes you all a happy Canada Day and hopes that your weekend is great!
We will be closed this Friday June 30th for the long weekend, and will be back in the office on Monday July 3rd!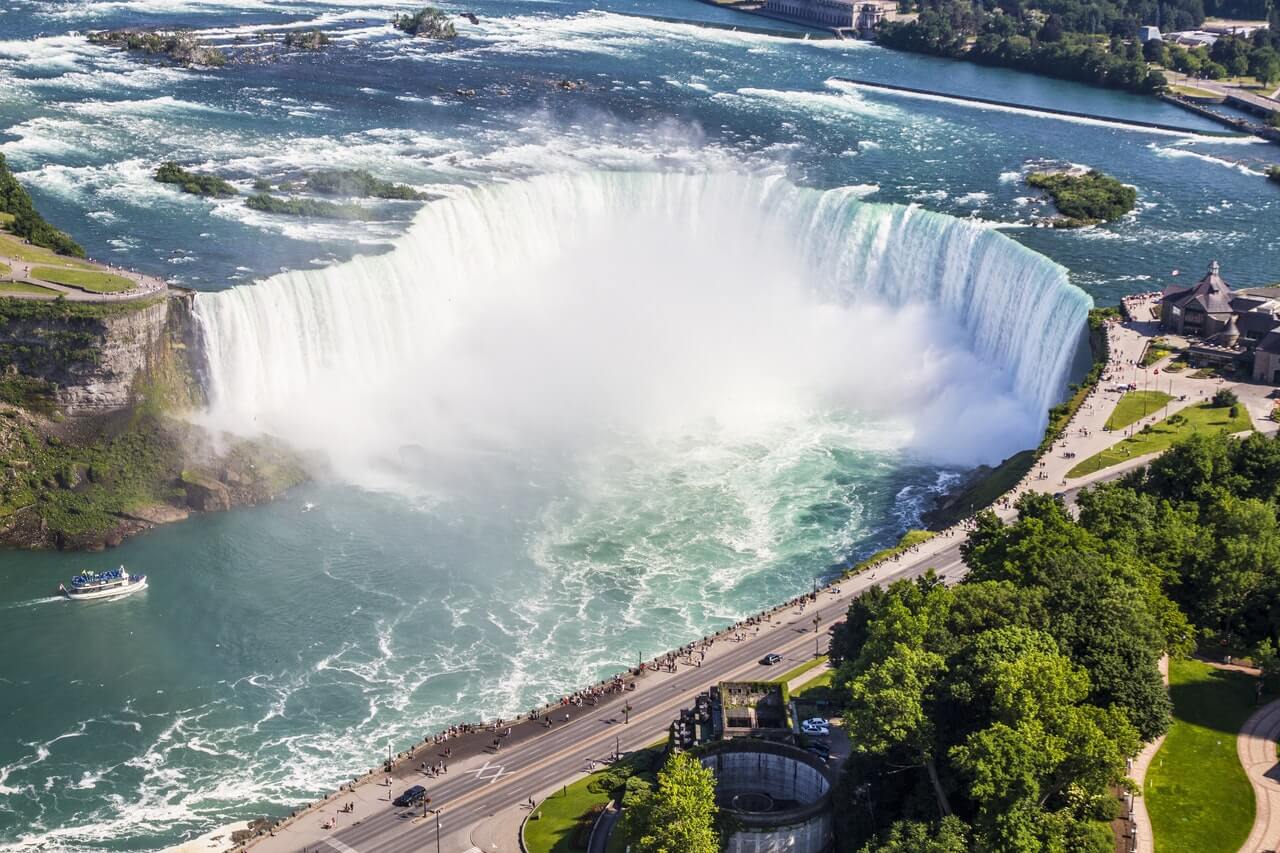 We hope that everyone gets a chance to celebrate our great country this weekend by getting out and enjoying what Canada has to offer, whether that be the great outdoors, family and friends, or some of the awesome celebrations and events which are planned for the holiday!
The Importance of Email Security and Strong Passwords

Email security and password safety is important for individuals and businesses alike. As online scams increase, it's important to protect yourself, your clients, and all confidential information. 
Why Internet Security Matters
Internet safety means keeping private information in the right hands. If your emails, or your client's information gets hacked into or leaked, this will lead to future problems. It will also diminish client trust in your brand due to fear of information leaks. Sensitive information being leaked, computer damage, and even identity theft are risks of not taking internet security seriously. Long story short, it will end up costing you time and money to not take this stuff seriously.
How To Choose a Secure Password 
When trying to keep your business safe, be sure to follow these tips to create a secure password.
Use a long password, at least 8 to 10 characters long with a mix of capitalized letters, numbers, and special characters. It is important to note that this is a minimum, and you should generally try and use as many characters as the password field allows, with as much variety in the characters as possible.
Whatever you do, do not use the same password for every account you have. Even if the password is extremely secure, if it gets hacked in one location, you will lose literally everything that you use that password for. This includes banking info, social media accounts, the login password for personal or work computers, and even online gaming accounts.
Do not use personal information about yourself as a password, such as your birthday or the name of someone in your life, as this information can easily be found and used to hack your account.
There are programs such as KeePass which allow you to store passwords in an encrypted way to avoid letting them slip into the hands of a hacker, all the while allowing you to keep them in a well-organized list for reference. It is terrible practice to physically write them down, but if you do decide to write down your passwords somewhere, consider using a code that only you understand to avoid prying eyes from attempting to use it.
If available, consider using a password authenticator. These are usually either physical devices (see image below) or are attached to an app on your smartphone. They work by generating a random number or password every 10-12 seconds which a user must enter in addition to a password when logging in, and basically provide an extra layer of security. These are common for some high security companies and banks, and employees are often required to use them to access workplace computers.
If you are not keeping record of the password, use a sentence or phrase as the main base for your password to allow you to remember it slightly easier. Create an idea involving a memorable person doing a unique action with an object, and form your sentence. Then, using that sentence select a few characters and add in various numbers and letters. For example, if your sentence was "the Joker lifted a toaster with his elbow" your password could be something like "JokLif4Toa@3lb." 
Change your passwords every few months to keep yourself safe from hackers, and to interrupt any ongoing attempts to crack your passwords.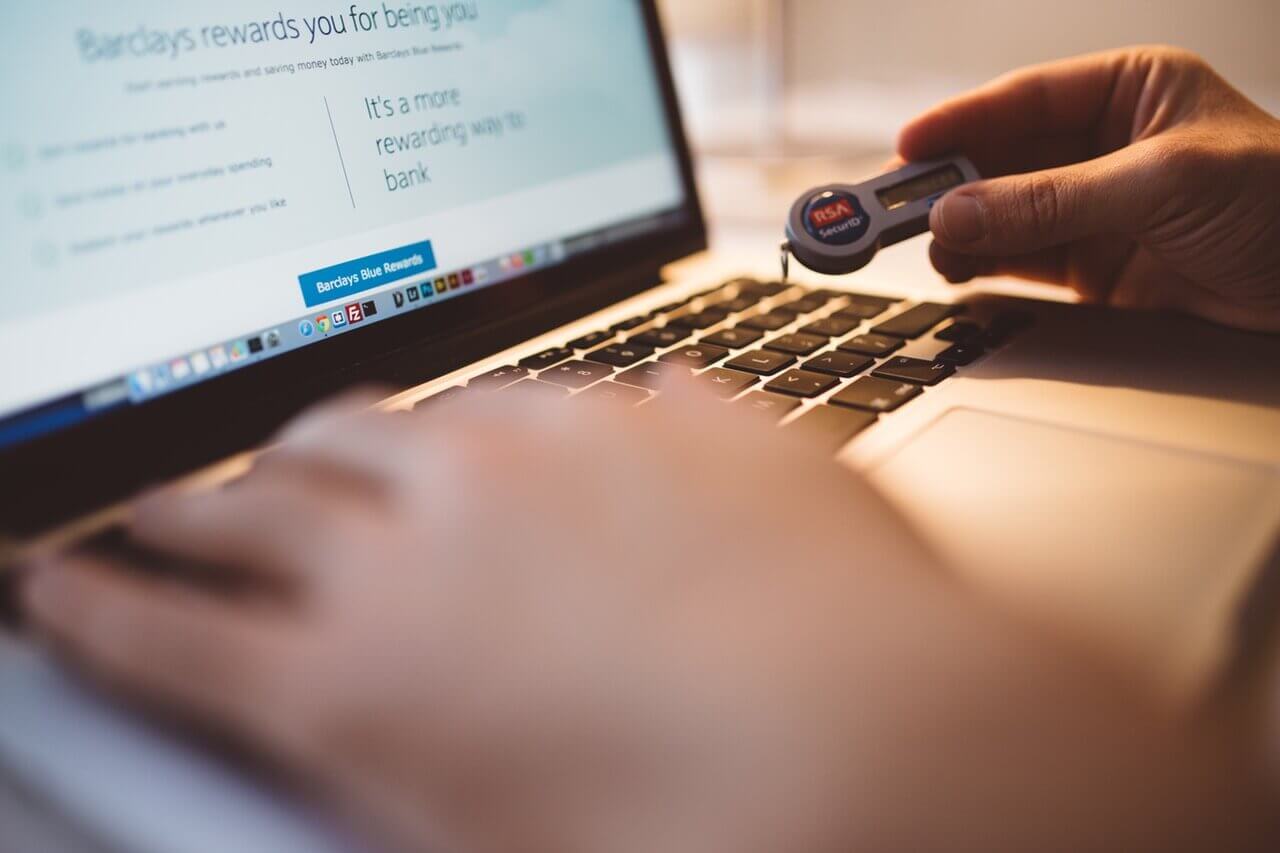 How To Recognize When an Email is a Scam 
Along with keeping yourself safe by creating strong passwords, it's also important to determine whether or not an email is safe or not before clicking it. Make sure you know the sender before opening a message, and if you have never received an email from the sender, be wary.
Never open an attachment or links from an unfamiliar source. Check whether or not a link is legitimate by hovering over it (but not clicking it) and checking the bottom of your screen. Be extremely cautious of any links that are not a common .ca or .com domain.
If the sender is asking for money or giving you information about rewards, check facts and never share personal information through email unless you're completely sure it's safe (in fact in this case, it is best to just remember the saying "If it sounds too good to be true, it probably is"). 
If you are recieving a high volume of scam and spam emails, consider using a spam filtering service such as FuseMail (which we offer starting next week as a part of our email package). These services will do most of the detective work for you, and you won't even see 99.9% of the spam emails as they will be stopped before they ever get to your mailbox.
Be sure to include opportunities for customers to share information or questions about scams in your web design, through forms or contact links. Ask them to let you know if any scam emails appear in their account attempting to impersonate you or your company. This way, your clients will know to trust you and you'll be aware of fraud attempts and possible disclosures of sensitive information. 
If you have any questions about this, or even have personal stories about this you would like to share, feel free to reach out to us at our Support Email. You can also contact us here through our website.
It's a known fact that we at REM love to play foosball!
It's a fun activity to do and it feels great to get your energy levels up after playing a vigorous, challenging match with a friend. Personally, it took me a long time to get the hang of it. When I first started playing about 2 years ago I lost a lot – and I mean A LOT! But the key in acquiring new skills is to never get discouraged, no matter the number of loses. I didn't see it as losing I saw it as "training;" with that mentality I wasn't afraid to challenge anyone.
So how does one play foosball? Essentially, foosball is table game/sport based on Soccer (or Football for Europeans). The name originated from the German word for soccer (pronounced the same way) literally meaning "foot plus ball."
The goal is to utilize the 4 rods and a total of 9 "players" (the wooden or plastic men with no arms) to put the ball into the "net" (usually just a hole at your opponent's side). The 4 rods are:
The 5-bar: the rod in the middle that starts off the game. Usually the strongest because it's the heaviest and the hardest to get pass because of how many "players" in the bar.
 

The 3-bar: the main set of players that shoot the ball into the goal and therefore closest to the opponent's "net."
 

The Defense (2-bar): this bar is right in front of your goalie and net. Its main uses are two-fold: a) to block/deflect the ball from the net and b) to push the ball away from your side of the table and into your opponent's side.
 

The Goalie: self-explanatory here.
I've learned that when it comes to Foosball, it's not about the power of your shots (although having strong, powerful shots can help a lot…. I'm looking at you, Sean Sanderson!), but the precision of them.
Of course there's a lot more that goes into this sport. And yes, it is a sport! It requires training, accuracy, strategy…and sometimes trash-talk…. hehe  but of course all in good fun. The important thing is to have fun and to be a good sport about it. If you'd like to know more about it, here's a link to a handy-dandy video:
| | |
| --- | --- |
| | Christine Votruba at 9:15 AM |

Role at REM:  
Customer Success Manager
Education:  
Computer Science - Conestoga College
Archaeology - Wilfrid Laurier
Work Experience:  
8 Years
Something That Makes Me Smile at Work:  
Overcoming a puzzle or challenging situation

Web site: 
www.youtube.com
Books:  
Anything H.P Lovecraft
Food:  
Pasta, Spicy things
TV Show:  
Game of Thrones
Musical Artists:
Classic rock from the 60's, 70's
Time of Day:  
7:30 P.M
Season:  
Spring
Places in the World:  
California, B.C, The Caribbean, Las Vegas
Recreational Activities/Hobbies:
Gaming, Cooking, Travelling, Hiking
Sport:
Martial Arts
App:  
Reddit

Food:  
Don't have one!

Activity: 
Cleaning

Time of Day: 
7:00 AM

Season: 
Winter

Place:  
Winnipeg

Best Thing Someone Said to You: 
Others will follow the example you set whether you want it to happen or not.
Life Motto: 
Live and learn in each moment.
My Hero: 
My significant other
One of the Things I Find Fascinating:  
The behaviour of animals
Most People Don't Know This About Me:  
I have never travelled outside North America.
If you are looking at having some fun on a weekend or an evening, and want to see some good local sport entertainment at a reasonable cost for a family of 4, then you will need to take in a KW Titans basketball game. The new pro basketball team in KW has invaded The Aud.   The team plays a great up tempo game and there is no shortage of action on and off the court.  During the game, there are the typical freebees with basketball stress balls and t-shirts being thrown into the crowd between quarters, and the dance team providing entertainment throughout the game. As an added bonus, after each home game the players will come back up in the concourse area at The Aud to have an autograph session and mingle with the fans.  So, if you are a basketball fan or just a general sports enthousiast and want to see some professional basketball and don't want to make the dreaded drive up the 401 at 3 times the cost, then support our local team in the only professional basketball league in Canada and I will bet you that your first game won't be your last!
I love watching British shows! I love:
a) their accent,
b) their mannerisms & culture,
c) the awesome architecture/old timey buildings, and
d) the slangs, which is what this blog post is about.
As I've mentioned in a previous blog post about "Jamie-isms" I like listening to not only what people say but also how they say it. The UK's culture has shaped a lot of the idioms; it has always fascinated me. Some of the slangs I've heard are easily understood or have been used in North America or familiar to us, but a bunch of them I had to look up their meaning. So, I've decided to collect some in this blog post with a few examples, from the obvious to the not-so-obvious.
Chips – French fries
Tube – subway
Mate – friend, pal or chum
Telly – television
Loo – bathroom
Ice-lolly – popsicle
Brilliant – great
Wicked – cool
Chuffed – proud
Rubbish – garbage
Whinge – Whine
Going across the pond - going to North America, going to the UK or vice versa.
Jolly good – extremely good
Kerfuffle – a fuss, commotion
Fortnight – a period of two weeks
Blimey – exclamation of surprise similar to "Oh my goodness!"
Boot – the storage area of a car, in North American terms the trunk of a car.
Dodgy – iffy, suspicious, illegal. "That store looked really dodgy."
Proper – good, right, went well, legit. Example: "I had a proper sleep last night."
"How are you getting on with…?" – "How are you doing with…?"
Having a row with someone – having a fight with someone
Blinding – an adjective for excellence. Example: "That was a blinding episode of that show!"
Tickety-boo or hunky-dory – going smoothly, going well. Example: "Is your paperwork tickety-boo today?"
Hope you've had fun reading these. I've certainly used a few of them once and a while. I shall end this blog post with an appropriate Brit slang: "Cheerio, old chap!" Until next time!
| | |
| --- | --- |
| | Christine Votruba at 10:45 AM |
Contributors
Latest Posts
Archive
Tags
Everything
Content Management
Technology
Design
Holidays
Off Topic
Support
New Features
Personal
Gaming
New Clients
SEO
REM News
Project Management
Account Management
Training
Marketing