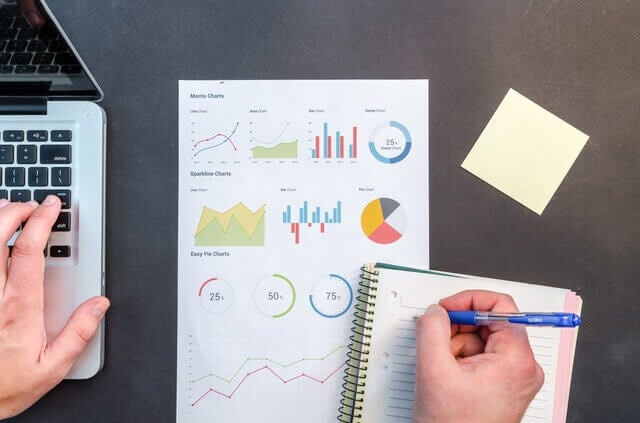 In this post, I will be detailing the importance of website analytics along with the creation of a strong foundation to measure and process accurate and useful information.
What is Website Analytics?
Website analytics is the gathering, monitoring, and analysis of website information. There are many tools with which to measure data from your website available through both free and paid services.
Why is Website Analytics Important?
Website analytics is extremely important because it is how businesses check to see if their website is performing at an optimal level.
Metrics:
I have a meaningful question for small business owners. How is your website performing? Many businesses are aware of vanity metrics such as website traffic and lead generation, but not much else. Actionable metrics ( metrics that tie to specific and repeatable actions to observed results) is what's needed to obtain and assess accurate data to view trends and improve your business.
What is The Goal of Your Website?
What is the goal of your website? If you are not sure, the little information you are receiving won't be of much use to you or your business. See, analytics are only useful if you have a just as reliable system to process and accurately assess the information received. In order to truly understand how your website is performing, you need to know exactly what you are measuring, why you are measuring it and what can you learn for the information, if you hope to improve the performance of your site.
For businesses lacking the clarity in regard to the purpose their website aims to serve, start from scratch. Implement the S.M.A.R.T. method.
What does S.M.A.R.T. stand for?
The S stands for Specific: If you want to see growth in your website's performance, a clear and concise objective needs to be created.
The M stands for Measurable: You need to create criteria that can realistically assess the analytics of your website to see if your goals are being reached.
The A stands for Attainable: Try not to set goals that are unrealistic. If your goals are not set according to your output and performance, the information you receive in return will be meaningless.
The R stands for Relevant: Before you move forward with your plan based on your objective, ask yourself if it serves your goal.
The T stands for Timely: Set a time-frame for when you hope to accomplish the goals on your list. A schedule will help stay organized and on the path to success.
If you are a small to medium-sized business and need assistance in creating a website that best serves your overall goals and provides real feedback on performance, contact us today.
BULLETPROOF SSL
HTML + SSL = HTTPS
As you may be aware, Google has made a large push to have every website add an extra layer of security to every website on the internet regardless of what you do with it.  The notifications that your website is not secure are becoming more an more noticeable through certain web browsers such as Google Chrome and Firefox.  As of July 2018, websites that do not have an SSL certificate now show "NOT SECURE" in the url next to your website.
You should understand that your website is no less secure than it was before these notices.
This is an additional layer that Google wants the world to have on every website.
There are benefits to having your site more secure.  Google has said it will reward you as a factor in your search rankings by using an SSL certificate for your website.  It will also remove the current browser warnings that are popping up removing concern from your users.
---

What is SSL?
SSL (Secure Sockets Layer) is the standard security technology for establishing an encrypted link between a web server and a browser. This link ensures that all data passed between the web server and browsers remain private and integral. SSL is an industry standard and is used by millions of websites in the protection of their online transactions with their customers.  To be able to create an SSL connection a web server requires an SSL Certificate. When you choose to activate SSL on your website you will be prompted to complete several questions about the identity of your website and your company (REM will handle this).  This is what ultimately puts an https:// in front of your website address.
If you would like to move forward, REM can handle purchasing and installing the certificate for your website.  Please let us know if you would like to proceed and we can take care of setting it up for you.
Click here to Contact Us Today or you can reply to this email asking us to proceed.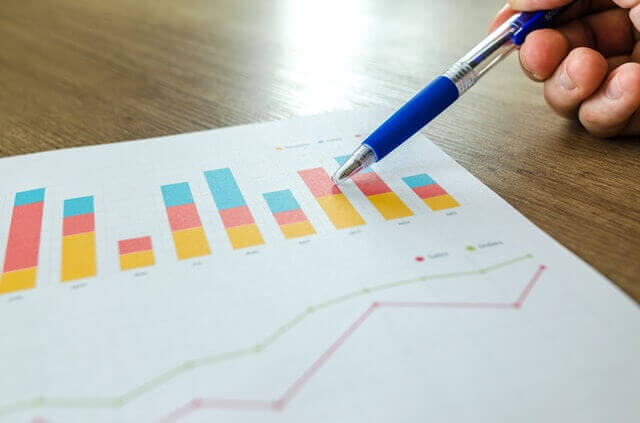 There are several ways you can invest in your business if you want to achieve success. Sometimes, the return on investment in your enterprise is traceable after a short duration, but other times what you put in may not yield immediate returns. SEO is one of the concepts you should consider including in your web design because it has a significant impact.
Here are a few details to help you understand the importance of SEO in web design and web content.
It Increases Traffic
One of the ways you can target specific visitors on your website is by optimizing the content available. SEO encourages more online shoppers who are searching for the products or services you offer to visit your site frequently, which will increase conversions. An increase in traffic to your website will also enhance the potential of capturing prospective clients, which will result in the expansion of your customer base.
Promotes Competitiveness
The internet is awash with websites for various businesses, and that includes web pages of your competitors. If you want to gain a competitive edge over other vendors in the industry you operate in, over and above making SEO part of your website design strategy, maintaining your rankings on search engines is the additional requirement you should not overlook.
The effectiveness of your website SEO strategy depends on continuous improvement to promote higher ranking on search engines, which will set your business apart from the competition.
Enhanced Visibility
The relevance of the keywords you use on your website content is part of the requirements of any SEO strategy because it enhances the frequency of the appearance of your site on most web searches. SEO improves visibility, which implies that users will locate your website quickly and that will increase the probability of making conversions. If your business requires a custom website or SEO services, contact us today!
| | |
| --- | --- |
| | Brad Anderson at 10:32 PM |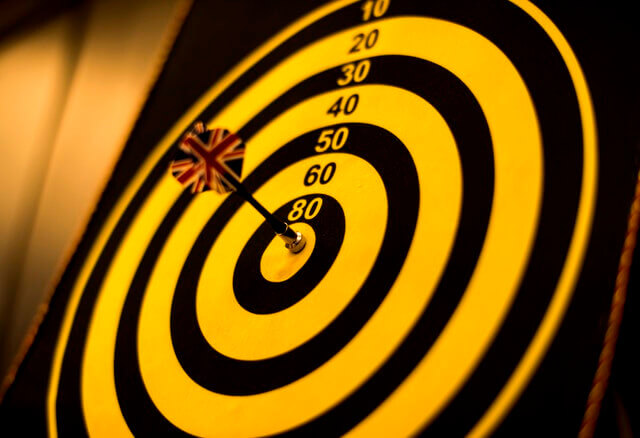 Nowadays, your website is your calling card. Rather than walking around distributing cards to people you meet, you can just refer them to your website. This will give them all the information that they need about you, your company, your product or your service. Plus, you can use vivid images and well-written content to represent who you are. And if your product is the type that can be sold online, then it's also possible for you to get an ecommerce-enabled website, which will help increase sales.
Advantages of Having a Good Website
All in all, a website can help you to spread the word about your company or your product - meaning it is your most powerful marketing tool. It can also directly help to increase your bottom line if it is ecommerce-enabled. It can help to improve your company's reputation, giving it a wider reach. It can help you in branding i.e., creating a certain image of your product, service or company. So there are many advantages of starting a website and of keeping it up-to-date.
A Company Is Constantly Changing
Your company is not a static thing. Things vary from day to day. People leave and new people are hired. The product changes and gets more features. New products are added to your line. Your sales increase or decrease. All in all, things are always in a state of flux. And if you are the entrepreneur, it's up to you to keep track of all these changes and keep your company going.
A Website Should Also Be Constantly Changing
Remember that your website is supposed to be a representation of you and your company. As a result, it also needs to keep changing. Old information needs to go and new information needs to be added. If you haven't made any changes to your website for the last six months, then you know it's been too long. Take a look at your website and ask yourself if it's an accurate representation of you or your company. And if it's not, then begin the process of updating it today.
Contact us for more great tips for setting up and maintaining a website.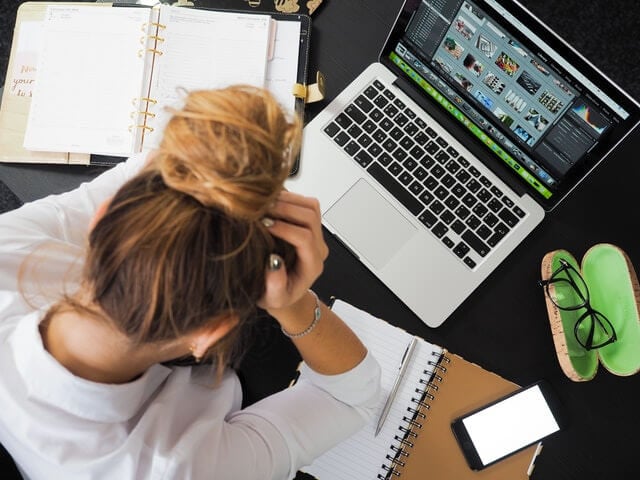 A tired website is one that puts potential clients to sleep. Once those prospects lose interest, they go elsewhere for what they need. That's why revamping your site every now and again should be a mandatory practice. Here's how your website can become tired:
Visual Tastes Change
What might have been attractive yesterday may be dull tomorrow. Society's visual tastes change frequently, so you have to make sure that your site looks good and hits hard from the moment people land on it. You will lose potential clients if your web presence is not robust. A third-party observer can give you an unbiased opinion about the visual aspects of your website so that you can authorize further development and get it up to standard if it lacks flavor.
Content Evolves
Your content has to be gripping, evergreen, and innovative. It's not going to bring anything to your business if it's not up to date. You may need a second set of eyes to review your page and suggest some fresh material that has a higher draw potential than what you may have there.
Technology Advances
Technology gets better and more refined every day. New security programs develop. Applications blossom, and capabilities broaden. Today's sites have to be mobile friendly because of the large number of people who use their smartphones to browse the web and conduct various activities. If you don't have a mobile-friendly website, you run the risk of chopping your audience down considerably. An expert can create a fully functional and mobile-friendly website out of your existing site, or he can create an entirely new web environment for your potential clients.
We have the solutions that you need to keep your site magnetic and relevant. Contact us and speak to one of our agents about a website makeover and the frequency of future revamps. We can help you rebuild your destiny today.
| | |
| --- | --- |
| | Brad Anderson at 10:15 AM |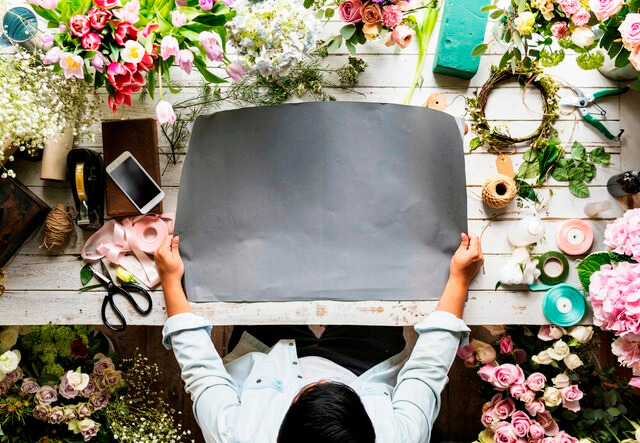 Your website is your calling card in today's day and age, so it should reflect who you are as a company. It should also be up-to-date, as consumers have become pretty savvy nowadays. They've learned to distinguish between old-fashioned websites which looked a little more like magazine pages, with alternate arrangements of images and text and contemporary websites which play a little more with form, using eye-catching images and content that has been specifically written for a web-based audience.
Given that people are going to judge you based on how your website looks, it's a good idea to keep updating it regularly, in terms of content as well as design.
Updating Your Content
In terms of content, it's easy to see why a website would need to be updated. Things are constantly going on within your company, so your website and blog should reflect that. If you have new products, new colors, new features, new services, new people on your payroll etc., you should put that on your website by altering the content.
Updating Your Website Design
What about the design itself? In what circumstances should you alter the design of your website? As web design progresses, it becomes more and more visually appealing. So you need to look back at your website and think about how visually appealing it is. You can judge it based on the other websites that you're currently exposed to. Or you can compare it with the websites of your competitors. If you feel that it's not up to par, then it is time to redesign it.
Making it Mobile-Friendly
Another thing that you need to keep in mind is that your website needs to be mobile-friendly. Earlier websites weren't necessarily mobile-friendly but as time goes on, cell phones are becoming more and more technologically advanced and people are using them to look up all types of things on the go. So if your website isn't mobile-friendly, then it's definitely time for a redesign.
Contact us for more great tips on redesigning your website as and when necessary.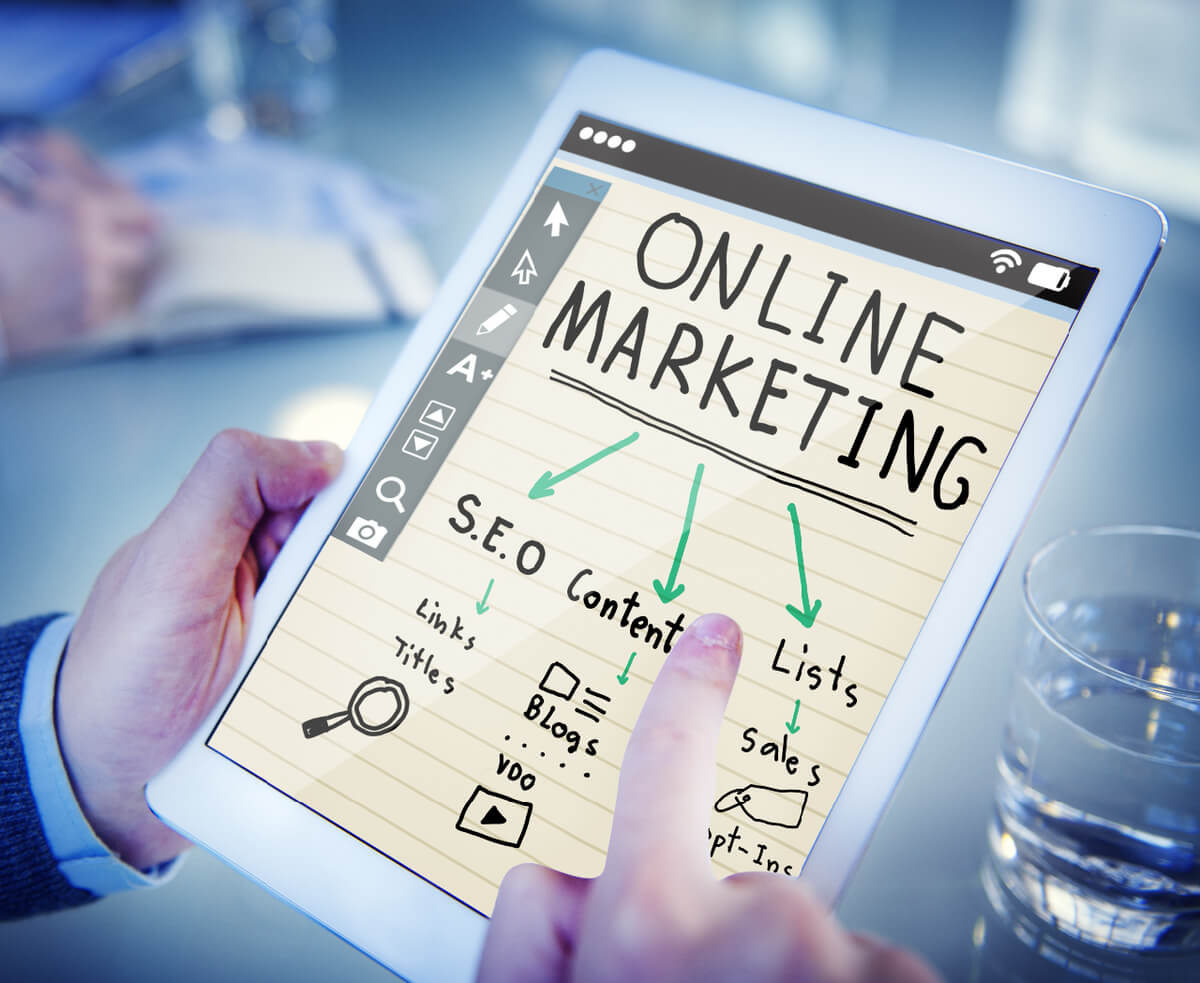 Many businesses don't recognize that a good website is absolutely essential for marketing purposes. Sometimes, you may feel like you would do better to have a Facebook or Instagram account. You may get more followers or "likes" on such accounts. And the more "likes" you get, the more you feel like your strategy is working.
However, this may not really be the case. Just because someone "likes" your product or service doesn't mean that they're going to run out and buy it. A lot of people randomly start following or liking others on social media.
This is not to say that you shouldn't have social media accounts. You most definitely should. Your online presence should not just be restricted to a website. But a website needs to be the starting point.
Greater Sense of Legitimacy
When people see that you have a website, it gives your business a greater sense of legitimacy. Customers have become pretty savvy now and they know that only fledgling companies make do with social media pages instead of having a website. So the fact that you have a website shows that you are established as a company.
Giving Customers Information and the Opportunity to Buy Products/Services
In addition, having a website enables you to give the customer all the information they're going to need in order to decide whether or not to buy the product/service. And if it's an ecommerce-enabled website, then it will enable them to buy the product right away.
Even if the viewer isn't immediately converted into a customer, they still go away with all the information they need. They might come back and even check your website a few more times to make sure they got the specs right. And then, they might make the purchase.
Most people are aware of the fact that purchasing things online is really easy. All it requires is for them to go to the website in question and click on the item they want. The fact that it's easy makes people a little more cautious, causing them to go back a few times before buying something.
So if all your viewers aren't turning into customers, it's ok. They're still getting a lot of information, which is the first step towards buying something.
Blogging to Improve Your Website's Reach
Additionally, you can also have a blog as a part of your website. This serves a very important purpose as well because it helps to bring more people to your website. The more you add to your blog, the more keywords your website is going to contain. And this means that you become visible in a variety of searches.
Your blogs may not necessarily go viral but you will end up increasing your visibility bit by bit. And this is the best way to build up your reputation until you become a thought leader in your field.
Contact us for more information about setting up a website and improving your online presence.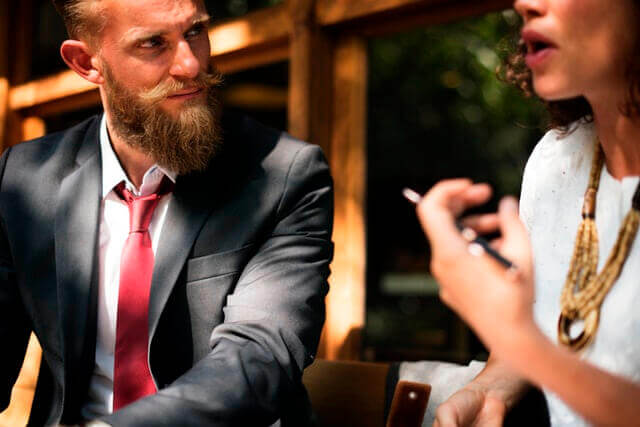 After the introduction of DIY web-building sites, it is now easy to create your site with little experience on this task. The process is simple, and before long, you can go live on the website you create. The initial cost and fees are  also pocket-friendly. As good as this option sounds at first, it is not ideal for corporate entities and small businesses who wish to stand out in the market they operate in, so hiring a web developer becomes necessary.
These individuals have the expertise to set your business apart from the rest of the competition and here are some of the benefits you can achieve by engaging with them.
Higher Search Engine Ranking 
One of the best ways for customers to locate your business fast online is by ensuring that your website appears on the first page of search engine results. That implies that it is not enough to create a glamorous site if you want to achieve the most out of this tool. Engaging a website developer gives you the opportunity to use their experience in ensuring your site ranks high.
The higher the ranking, the more traffic you are like to enjoy on your site, which promotes sales. That is possible as a result of SEO customization, which is what free web-building sites deny you. As such, this is proof enough that investing in a web designer is a worthwhile investment.
Provision For Further Developments 
Every business environment experiences various changes at one time or another. Failure to respond to shifts in the industry means that your company will not be able to compete favorably in such settings. Redesigning your website is part of the approaches you can use to embrace these changes. The challenge is that if you opt for web-building sites, you can only use the templates available.
The implication, in this case, is that it becomes difficult to give your website a new look when the need arises. However, through the services of a website developer, you can rebrand your site conveniently whenever you wish.
Access To Web Analytics Information 
Once you create a site for your business, it will generate details on the actions of everyone who scans through the same. Accessing this data and ability to interpret it will give you insight on what you can do to target new users. Websites that help you build your own will not allow you access to this information.
Contrary to that, a web designer can retrieve this data and unpack it for you to understand what it means. Also, they can share some wisdom on how you can use these details to enhance your marketing efforts. If you need more information on the benefits of using a web designer, contact us today.
| | |
| --- | --- |
| | Brad Anderson at 10:22 AM |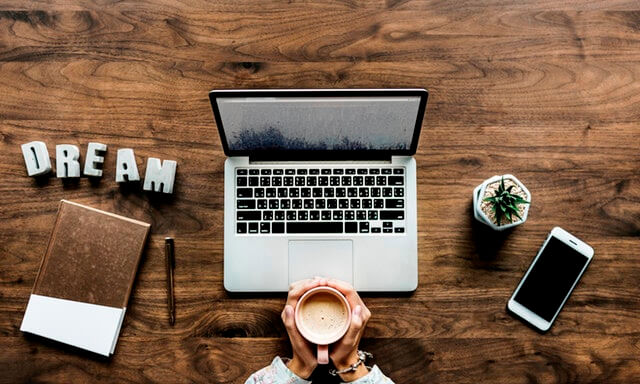 Most business owners already know that they need to have a website. People are quick to look online for information and a website is a great way to be found.
Savvy business owners try to watch every penny that they spend and they try to design their own website. However, that is not always the best idea. The design is more important than you may think and here are some reasons why.
Good websites allow your customers to find what they are looking for quickly and easily.
Navigation and content strategy is a powerful tool when it comes to web design. If your customers have to go looking for the information or the products that they want, they will simply go elsewhere.
Organization is also important. Your pages  need to be organized in a natural flow so that your customers can easily find the information that they need. You also need to have the most important information readily available. If not, your customers will find a website that is easier to search.
A good website easily catches the attention of your customers.
Websites filled with images and videos are often more attractive to customers, though you can easily overdo it. By watching what you put on each page, you can truly design a beautiful website that brings customers and keeps them there!
A website will help you with your branding.
By keeping everything consistent and uniform throughout your online presence, your customers will begin to recognize your brand.
You should use matching and complementary colors, logos, and much more on your website and social media profiles so your customers will know that it is you.
Web design is more important than most small business owners realize. If you want to be successful, your website needs to be easy to navigate, colorful, and filled with images. It is just as important to match your social media profiles with your website.
Contact us to help you have the website that you have always wanted!
| | |
| --- | --- |
| | Brad Anderson at 10:44 AM |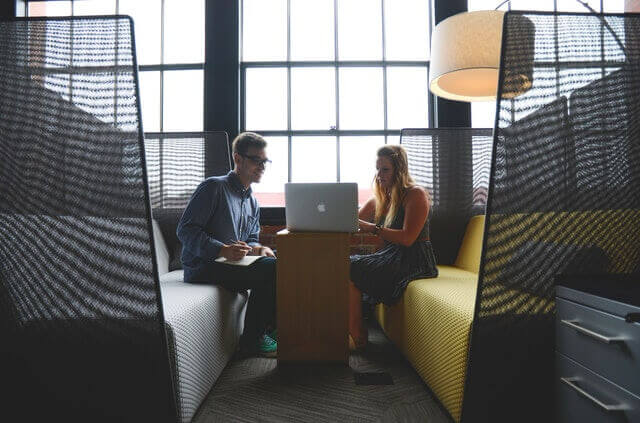 There are many reasons why you should keep your website up-to-date, the most obvious one being that you don't want to provide your customers with false information. If your website is a year old, chances are there have been some changes to your product since then. Maybe you've introduced new features. Maybe you're selling it at a different price. Maybe you've discontinued a certain product altogether.
People come to your website to get more information about your product and your company. You don't want to tell them the wrong things and have them be disappointed later. So you need to keep your website up-to-date.
But, as mentioned above, this is only the most obvious reason to update your website. There are also other reasons that you might be unaware of.
Bumping Your Website Up to the Top of the List
Did you know that websites which are often updated with fresh material show up more often in web searches? Google, Bing and other search engines are constantly crawling the web looking for new information. Plus, they also prioritize websites where something fresh and useful is being added all the time. They're looking for thought leaders in the field. And when they find websites that seem to fit this criterion, they bump them up to the top of their lists.
So for example, if you're selling blenders and you keep updating your website with new information about blenders, recipes, health etc. all the time, it's likely that Google will show your website in the first few results or at least the first page of results.
Catering to Customer Behavior with a CMS
And when do people ever go beyond the first page of results? Thing about it from your own point of view. When you do a search for something, don't you usually click only on the first few results? If you find the search isn't yielding what you asked for, you'll probably do a different search with different keywords.
So if you're looking for more visitors to your website, use a content management system such as WebWiz@rd with the help of which you can make as many changes as you need without having to go through a webmaster. Contact us for information on using a CMS to update your website
| | |
| --- | --- |
| | Brad Anderson at 10:52 AM |
Contributors
Latest Posts
Archive
Tags
Everything
Content Management
Technology
Design
Holidays
Off Topic
Support
New Features
Personal
Gaming
New Clients
SEO
REM News
Project Management
Account Management
Training
Marketing