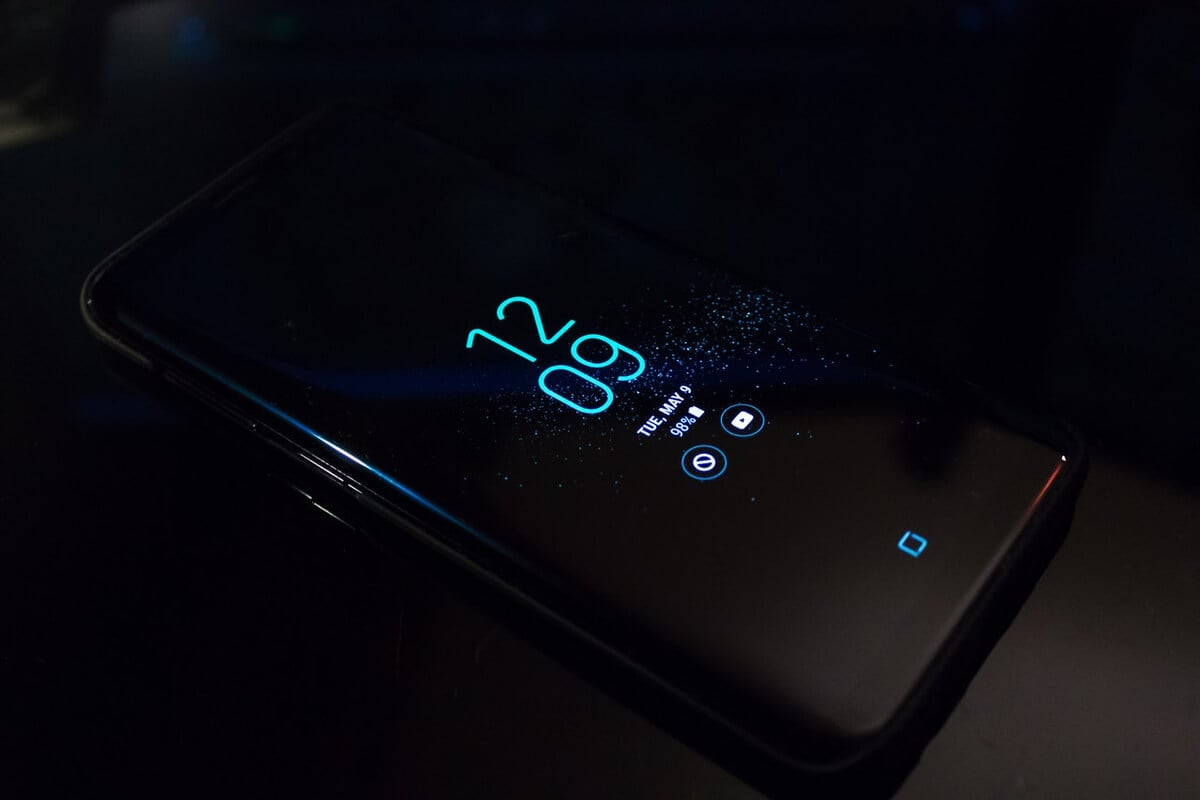 Many business owners are tempted to cut costs by handling web design in-house. However, DIY web design is usually not the best option. Your company's website is an important marketing asset, and building it yourself creates opportunities to make mistakes that can hurt your bottom line. One common mistake of DIY websites is designing a site that is not responsive. Here's why responsive web design is important.
Faster Speeds and Improved Search Rankings
Users expect web pages to load right away, especially on mobile devices. Also, Google considers page loading speeds when ranking results. By ensuring that your website is responsive, you'll deliver a better experience to your customers, and your site will rank higher in search.
Lower Bounce Rates
Your site's bounce rate is the number of times users view only a single page and then click away. Users are more likely to engage and explore your website if it's mobile-friendly. If your site isn't responsive, users are more likely to become frustrated and bounce. In fact, if your mobile site loads in under five seconds, the average viewing session is 70% longer than for slower sites.  
Higher Conversions
Even if your visitors do stick around, they don't want to be redirected to a separate, mobile-friendly site to complete a purchase or subscribe to an e-mail list. A responsive design will lower bounce rates and lead to more conversions.
Avoid Duplicate Content
In the past, it was common for companies to have two versions of their websites: a desktop site and a mobile site. When you create two website versions, Google may view them as two sites that contain the same content, which can adversely affect SEO. A responsive design eliminates this possibility since the same website can be viewed on any device.
For assistance with your website design and development, contact us now.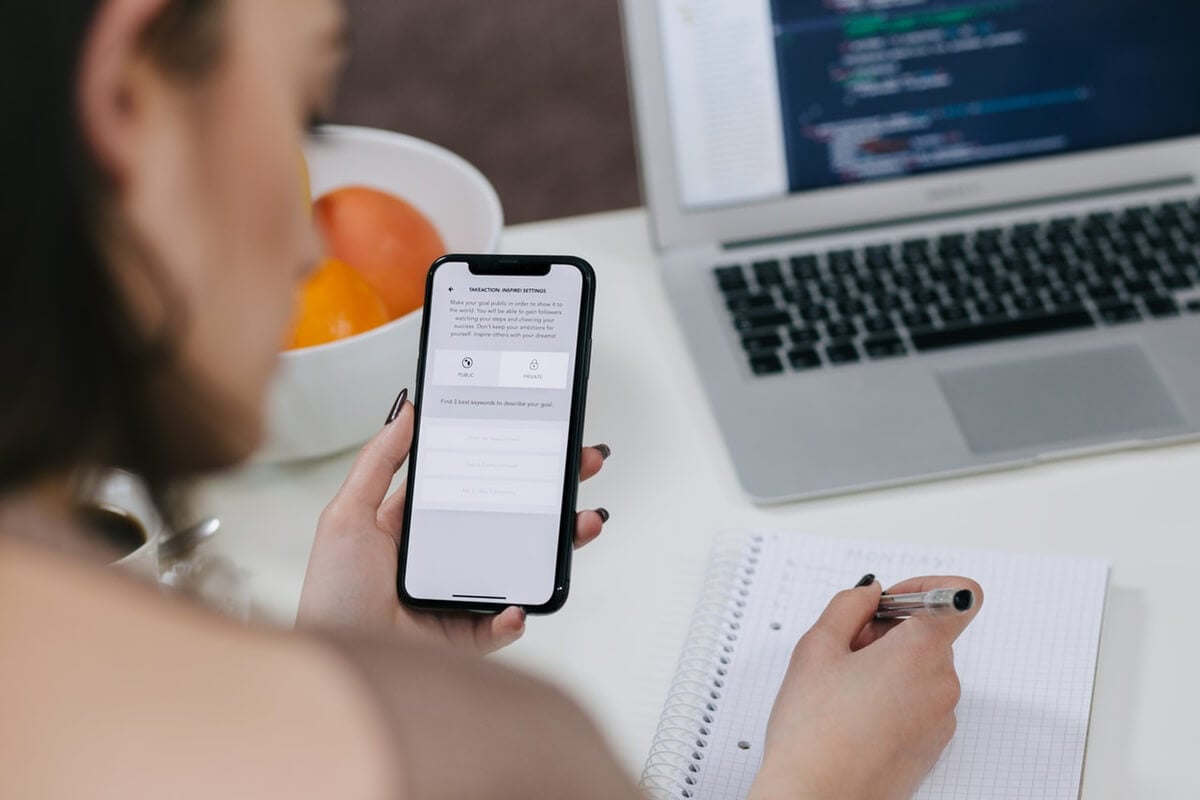 There are mistakes that could make your website look unprofessional and make your visitors more likely to click on that 'X' button. Here are the top website design mistakes and their solutions. 
Buttons that Blend
A button, especially at the very top of your home page, should be your most important call to action. It should lead visitors to read more or check out your product. A lot of people get caught up in making their whole website match that they forget that this button should stand out apart from everything else. This is the one thing that you want them to click on the most, so it's much better for this button to be a completely opposite color that stands out. You want your visitors' eyes to be immediately drawn to this button. If it's the same color as the rest of your website, they might just skip right over it because it doesn't look important enough.
Too Many Call to Actions
One or two call to actions is perfect, but three or more is just too many options and your visitors are less likely to click on any at all. If for some reason your website needs more clickable call to actions, just leave the most important one at the top and then create a bottom header below your main section with a lot more clickable buttons. That way, they're still in the top of the page, and people can find them easily. The reason you don't want all the call to actions right at the top is because you don't want to minimize the amount of time it takes for your viewer to find exactly what they need. So, giving them less options is actually a better thing.
Whenever designing your website, your ultimate objective is to minimize the amount of brainpower your visitor needs to use while on your website. The easier you make it for them, the more successful your website will be. Contact us for more tips. 
Pr
Every business would love to do a website on their own to cut out overhead costs and to customize it to their liking. This is not a bad idea if you know how to navigate the murky waters of "look and feel" and the technicalities of, say SEO, CRO and responsiveness, though you know that not everyone is an expert in every area of human endeavor. Here are five reasons why you should let a professional do your website.
There could be pitfalls
While DIY templates can be fun and hassle-free to work with, they might lead you into blocks and barriers initially unforeseen. On a bad day for example a client might call you with claims that your site has refused to load on their phones or that they cannot see where to click to submit the form. Such a situation would be difficult to deal with because of your little UX/UI knowledge base.
Uniqueness is vital
You want to stand out in the crowd. Assuming you intend to get template to do a website to use for your upcoming campaign to launch a new product. You could be in a hurry to catch up with time and might not do the due diligence to pick out a theme you might consider "rarely used" and are likely to come out with just another website.
Optimize for Lead Generation
Think more on conversion than prettiness. Well, templates are very good and convenient to work with if the designer is a little bit more conversion-minded and is ready to put in the extra hours to tweak it to near-perfection. You don't want to end up with a website that looks beautiful but cannot drive sales for your business.
They Could Encourage Slopiness
The temptation to do it once and get it done with is always lurking somewhere in the shadows. You may not be in a position to tell, for example, why your site is displaying overlapping content and how to correct that error. Working with templates on your own might get you into this trap.
Way Forward
Consulting a Web Developer comes with numerous advantages. They will, in most cases, be available whenever something on your site is not working right. But the most important benefit is their capabilities in tweaking your site to work optimally on every device and capture the attention of visitors. It is only prudent that before getting to do it on your own, you should think through your decision and seek the counsel and guidance of a professional web developer  in order to escape the dangers of template 'Do It Yourself'., please contact us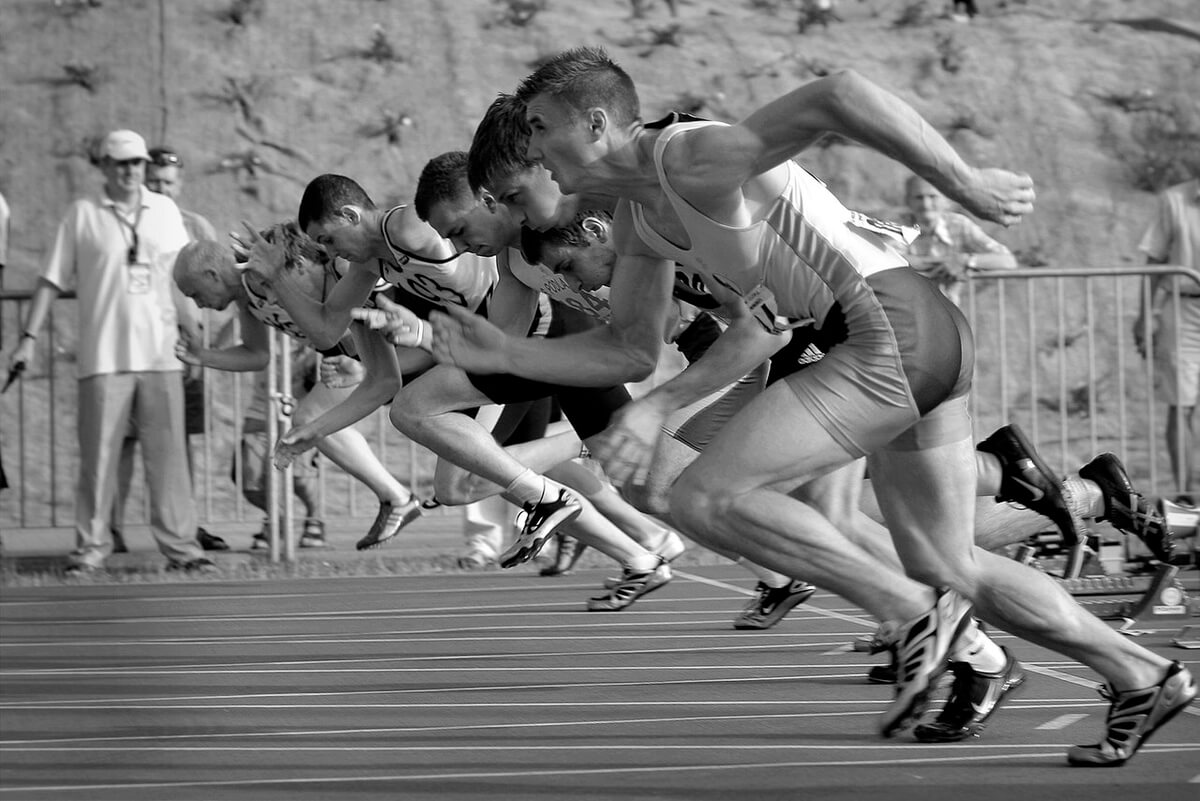 Having a mobile-friendly website is more important than ever. The number of mobile users is expected to reach around 2.5 billion in 2019. Google now uses the mobile versions of webpages for indexing and ranking. Google's mobile-first approach considers page speed as a ranking factor in mobile search results. These tips will help you improve your page speeds.  
Reduce the File Size of Images
Loading images is one of the most demanding activities when it comes to page speed. The bigger your images are in file size, the more slowly your page will load. Don't upload a large image with a file size of several megabytes. In most cases, you can use a smaller file without a noticeable loss of quality.
Host Video on Third-Party Sites
Videos are a valuable way to educate visitors about your products and services. However, hosting videos on your own website uses a lot of space, and reduces load times. Instead of hosting videos yourself, post them on YouTube or Vimeo and embed them on your website. Not only will this improve your page speeds, it also helps your brand reach a wider audience.
Use "Lazy Loading"
Typically, when a visitor opens a webpage, the entire page will load. Depending on the site's design and elements, users may experience a long loading time. One way to overcome this issue is by using "lazy loading."
When lazy loading is used, the content within view is loaded first, while content below the fold loads after it comes into view. Lazy loading can significantly reduce loading time on posts that contain a lot of images. By using lazy loading and prioritizing your above-the-fold content, you can improve site speed and reduce bounce rates.
Hiring a custom web design firm will help you improve your page speeds and ensure that your site is truly mobile-friendly. Contact us to learn more about our web design and development services.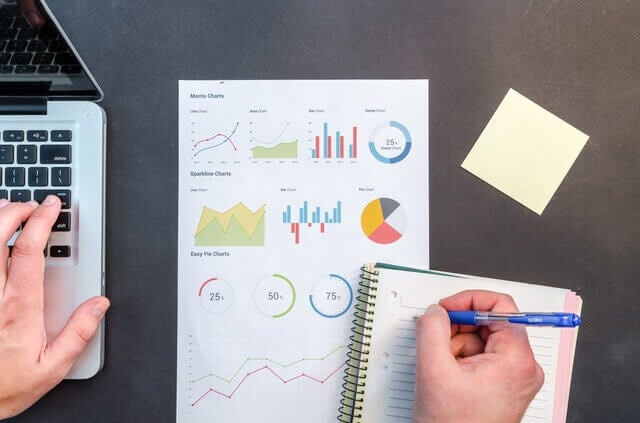 In this post, I will be detailing the importance of website analytics along with the creation of a strong foundation to measure and process accurate and useful information.
What is Website Analytics?
Website analytics is the gathering, monitoring, and analysis of website information. There are many tools with which to measure data from your website available through both free and paid services.
Why is Website Analytics Important?
Website analytics is extremely important because it is how businesses check to see if their website is performing at an optimal level.
Metrics:
I have a meaningful question for small business owners. How is your website performing? Many businesses are aware of vanity metrics such as website traffic and lead generation, but not much else. Actionable metrics ( metrics that tie to specific and repeatable actions to observed results) is what's needed to obtain and assess accurate data to view trends and improve your business.
What is The Goal of Your Website?
What is the goal of your website? If you are not sure, the little information you are receiving won't be of much use to you or your business. See, analytics are only useful if you have a just as reliable system to process and accurately assess the information received. In order to truly understand how your website is performing, you need to know exactly what you are measuring, why you are measuring it and what can you learn for the information, if you hope to improve the performance of your site.
For businesses lacking the clarity in regard to the purpose their website aims to serve, start from scratch. Implement the S.M.A.R.T. method.
What does S.M.A.R.T. stand for?
The S stands for Specific: If you want to see growth in your website's performance, a clear and concise objective needs to be created.
The M stands for Measurable: You need to create criteria that can realistically assess the analytics of your website to see if your goals are being reached.
The A stands for Attainable: Try not to set goals that are unrealistic. If your goals are not set according to your output and performance, the information you receive in return will be meaningless.
The R stands for Relevant: Before you move forward with your plan based on your objective, ask yourself if it serves your goal.
The T stands for Timely: Set a time-frame for when you hope to accomplish the goals on your list. A schedule will help stay organized and on the path to success.
If you are a small to medium-sized business and need assistance in creating a website that best serves your overall goals and provides real feedback on performance, contact us today.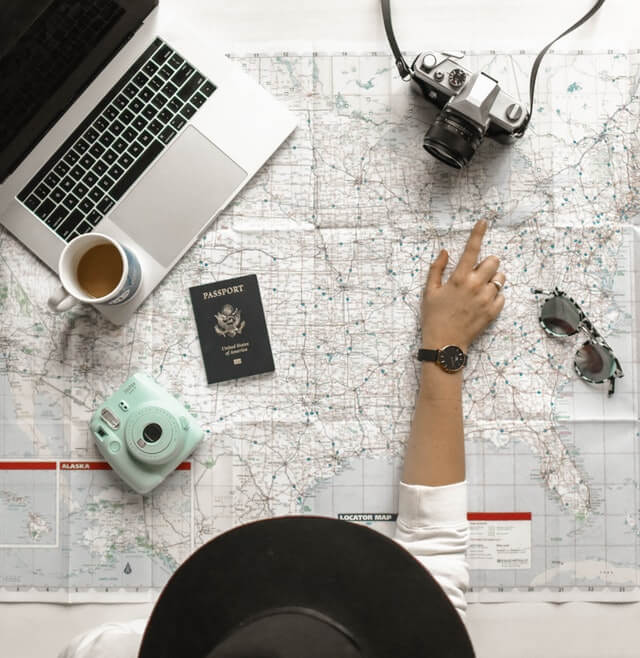 When you're running a business, security is really important. There are many things that are sent via email that are of a confidential nature. These might include financial spreadsheets, formulas, blueprints etc. You obviously don't want these things to fall into the hands of hackers or competitors.
There are many people out there who could use all this information against you in some way. If people come to know that your business is doing well, you could become a target for thieves and scammers of different sorts. In fact, the ingenuity of virtual crooks is constantly on the increase. So what should you do in order to maintain email security?
How Complex Should You Make Your Email Password?
Try to make your email passwords as complex as possible. Include letters, numbers and special characters such as !@#$%. You can also throw in some capital letters, if possible. However, don't make your password so complex that you can't remember it. You should have your password memorized rather than written down somewhere that others can access it.
Meaningful Passwords That No One Can Guess
Don't use an email password that others can guess, like your date of birth or your wedding anniversary. The best thing is to go with something that's personally meaningful to you that not that many people know about, such as the name of your favorite first grade teacher along with the year that you were in her class. Obviously this technique doesn't work if you go around telling everyone about this teacher. But if it's something that you will definitely remember and that no one else knows about, then you should be safe.
Using Memory Sticks and External Drives Instead of Email
Another thing you can do is curtail the type of information that gets sent on email or that gets saved in the cloud. Of course, this is a difficult thing to do. Everyone communicates using email these days and you might need an important piece of information from your accountant, which necessitates the use of email. However, it's better to get this information on a memory stick or an external drive. This way, it doesn't get sent over email and there's no possibility of it being hacked.
Contact us for more great tips on email security and choosing strong passwords.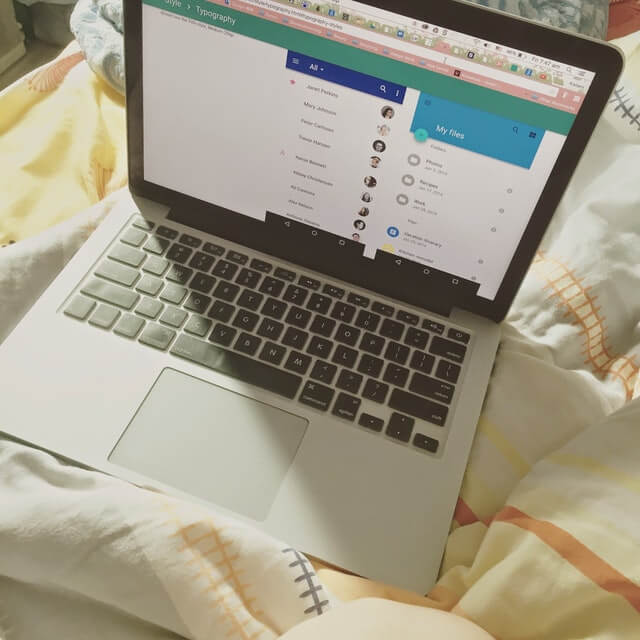 In the modern world of the internet and web browsing, there is little that is more important than your web browser. The web browser is the key to accessing everything and is your gateway into the world of the internet. In order to keep yourself and your data safe and secure while browsing the internet, it is important to be using a modern and up to date web browser at all times.
Features & Technology
Web browsers are constantly being updated and changed to incorporate new technologies into them as time passes and these browsers are updated to incorporate new and varied advances in technology. In order to make use of the latest innovations in technology, it is necessary to use a web browser that is as modern and up to date as possible.
Navigation
Another reason to use a modern browser is that some older browsers may not be capable of navigating modern websites properly. If new technologies and features that have been incorporated into modern browsers and web design are not properly supported by an older browser, it has the potential to cause these pages to be poorly displayed, cause page navigation to break or elements of the page to go missing.
Security updates & flaws
Older browsers may also be less secure as they may lack any security updates introduced in the meantime and will still suffer from any security vulnerabilities that have been discovered and patched out in subsequent versions or fixed in a more modern web browser.
There are still many older web browsers present on the internet that can be easily used for browsing the web but not all of them should be used. Some lack compatibility with the latest technologies, some have critical security flaws that may cause you to essentially give away your data to a hacker when simply visiting a normally secure web page and some have other, as of yet unknown, issues with security and compatibility. Regardless of how safe an old web browser seems to be, their use is not recommended and it is suggested to use a new and fully updated browser whenever possible.
If you have any questions, Contact Us today and we would be more than happy to help you.
| | |
| --- | --- |
| | Brad Anderson at 10:51 AM |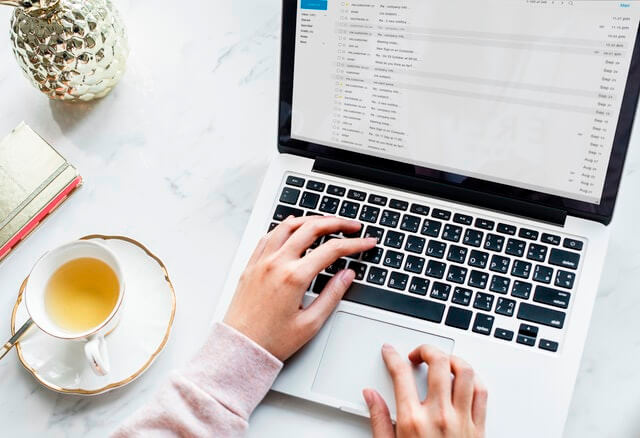 Email security is an area that needs constant fortification because of the shrewdness of today's hackers. Email hacking happens to billions of people, and sometimes it's difficult for them to get help because of the lack of human customer service. You can't afford to allow your email to get hijacked if you own a business, so you have to take preventive measures. Here are 10 quick tips that can aid you in minimizing hacking vulnerability.
1. Use a Complex Password
Create a password that has letters, numbers, and at least one strange character such as a money sign or asterisk if the email provider allows it. That makes it difficult for hackers to guess it.
2. Use Two-Step Authentication
Many email programs offer two-step authorization that requires a second security measure. If your email program allows it, sign up for it.
3. Change Your Password Every 30 Days
Most providers will urge you to change your password every 90 days. You can keep your account a little bit safer by changing every 30 days instead.
4. Do Not Choose a "Keep Me Logged in" Option
Do not ever opt to keep yourself logged into an email program. Completely log in and out of the program every time to avoid vulnerability.
5. Close Your Browser
Close your browser when you are done using the internet. Clear your temporary files and your cache, as well.
6. Use Incognito Mode or Guest Browsing
Incognito mode, guest browsing, or something similar will erase all of the items mentioned in the last tip. It will delete those things the moment you close the browser.
7. Do Not Click on Strange Email Links
Never open a link that comes in an email from someone that you don't know. Many people fall into that trap and download viruses and trojan horses.
8. Do Not Open Strange Attachments
Never download attachments that come in emails from strangers either. If you don't know who is sending it to you, don't bother with it.
9. Do Not Answer Personal Questions
Steer clear of emails that offer you the world and then ask you for a slew of personal information. That's called phishing, and it's a ploy to take your identity.
10. Report Phishing to the Proper Entities
Report any phishing attempts that you notice to the proper entity. You will be doing other email account holders some justice by doing so.
Contact us if you need assistance with secure web page creation, content strategies, or technical advice. Our specialists can help you heal any security breaches that you may have. We're waiting to hear from you.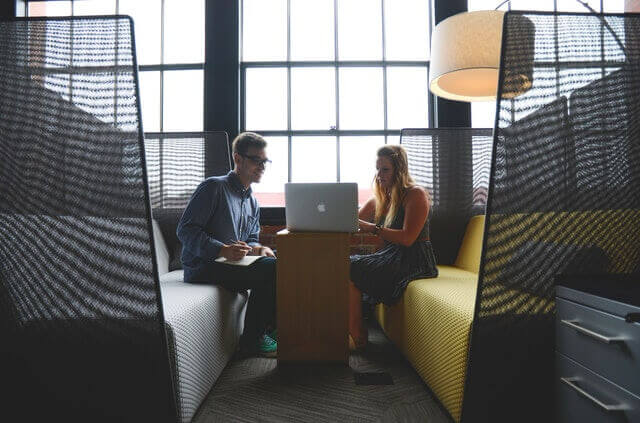 There are many reasons why you should keep your website up-to-date, the most obvious one being that you don't want to provide your customers with false information. If your website is a year old, chances are there have been some changes to your product since then. Maybe you've introduced new features. Maybe you're selling it at a different price. Maybe you've discontinued a certain product altogether.
People come to your website to get more information about your product and your company. You don't want to tell them the wrong things and have them be disappointed later. So you need to keep your website up-to-date.
But, as mentioned above, this is only the most obvious reason to update your website. There are also other reasons that you might be unaware of.
Bumping Your Website Up to the Top of the List
Did you know that websites which are often updated with fresh material show up more often in web searches? Google, Bing and other search engines are constantly crawling the web looking for new information. Plus, they also prioritize websites where something fresh and useful is being added all the time. They're looking for thought leaders in the field. And when they find websites that seem to fit this criterion, they bump them up to the top of their lists.
So for example, if you're selling blenders and you keep updating your website with new information about blenders, recipes, health etc. all the time, it's likely that Google will show your website in the first few results or at least the first page of results.
Catering to Customer Behavior with a CMS
And when do people ever go beyond the first page of results? Thing about it from your own point of view. When you do a search for something, don't you usually click only on the first few results? If you find the search isn't yielding what you asked for, you'll probably do a different search with different keywords.
So if you're looking for more visitors to your website, use a content management system such as WebWiz@rd with the help of which you can make as many changes as you need without having to go through a webmaster. Contact us for information on using a CMS to update your website
| | |
| --- | --- |
| | Brad Anderson at 10:52 AM |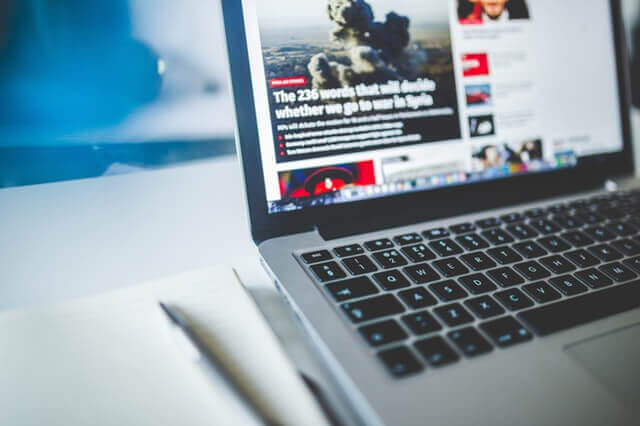 A security oversight common to many people is failing to keep their web browser up-to-date. These could be the same people who keep their computer operating systems current by uploading the latest security patch and who avoid opening email attachments from strangers. This inconsistent behavior often happens because they simply aren't aware that browsers present a security risk. If their browser auto-update setting isn't ticked, then their risk of suffering serious security consequences substantially increases with each passing year.
What are these consequences exactly? They're the effects of having your browser and possibly your computer infected with malware. The exact effect will depend on the type of malware. It might change settings on your browser so that your homepage is a website full of advertising, dangerous links, or dangerous downloads. Or it might simply redirect your browser to the site.
Other types of malware might lie dormant until you visit certain types of websites such as the login page of a bank. When this happens, an installed keylogger may start recording your keystrokes as you log into your banking account, and thereby record your login credentials.
How Your Browser Gets Infected
There was a time when getting infected required clicking a link, opening an email attachment, or downloading and installing "software." Today, you need only visit a malicious website to get your browser infected. This is often done using what's called an exploit kit that's installed on the server that hosts the website.
The exploit kit communicates with your browser in an effort to find and exploit a vulnerability in its code. If you aren't using an up-to-date web browser, it may be riddled with old vulnerabilities that were never fixed by security patch updates. In this case, the odds are good that the exploit kit will find one if not several of these.
Failing to update browser plugins and extensions is another way that browsers become infected. Adobe's Flash Player and Oracle's Java are two plugins that require regular updates because security vulnerabilities are regularly being found in them.
Your best defense against infection is to make sure your browser's auto-update setting is switched on. Delete all browser plugins you aren't using and keep the others updated. Don't assume that your plugins auto-update. If any lack this capability, you'll have to either manually update or delete them.
Failing to keep your web browser and its plugins up-to-date not only exposes your browser and computing device to infection, it also endangers the networks you use at work as well as the devices of your colleagues. For more information and answers to your questions, contact us.
| | |
| --- | --- |
| | Brad Anderson at 12:01 PM |
Contributors
Latest Posts
Archive
Tags
Everything
Content Management
Technology
Design
Holidays
Off Topic
Support
New Features
Personal
Gaming
New Clients
SEO
REM News
Project Management
Account Management
Training
Marketing