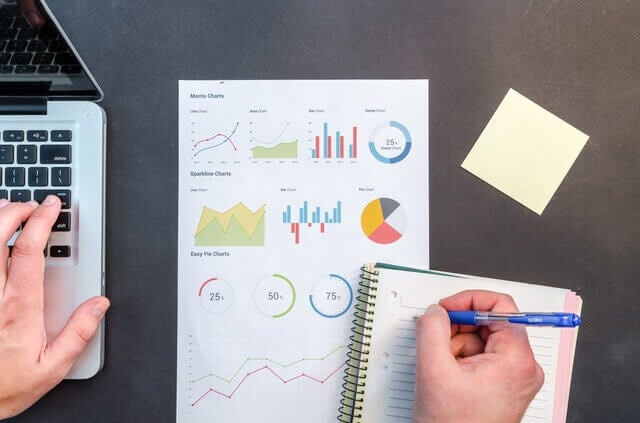 In this post, I will be detailing the importance of website analytics along with the creation of a strong foundation to measure and process accurate and useful information.
What is Website Analytics?
Website analytics is the gathering, monitoring, and analysis of website information. There are many tools with which to measure data from your website available through both free and paid services.
Why is Website Analytics Important?
Website analytics is extremely important because it is how businesses check to see if their website is performing at an optimal level.
Metrics:
I have a meaningful question for small business owners. How is your website performing? Many businesses are aware of vanity metrics such as website traffic and lead generation, but not much else. Actionable metrics ( metrics that tie to specific and repeatable actions to observed results) is what's needed to obtain and assess accurate data to view trends and improve your business.
What is The Goal of Your Website?
What is the goal of your website? If you are not sure, the little information you are receiving won't be of much use to you or your business. See, analytics are only useful if you have a just as reliable system to process and accurately assess the information received. In order to truly understand how your website is performing, you need to know exactly what you are measuring, why you are measuring it and what can you learn for the information, if you hope to improve the performance of your site.
For businesses lacking the clarity in regard to the purpose their website aims to serve, start from scratch. Implement the S.M.A.R.T. method.
What does S.M.A.R.T. stand for?
The S stands for Specific: If you want to see growth in your website's performance, a clear and concise objective needs to be created.
The M stands for Measurable: You need to create criteria that can realistically assess the analytics of your website to see if your goals are being reached.
The A stands for Attainable: Try not to set goals that are unrealistic. If your goals are not set according to your output and performance, the information you receive in return will be meaningless.
The R stands for Relevant: Before you move forward with your plan based on your objective, ask yourself if it serves your goal.
The T stands for Timely: Set a time-frame for when you hope to accomplish the goals on your list. A schedule will help stay organized and on the path to success.
If you are a small to medium-sized business and need assistance in creating a website that best serves your overall goals and provides real feedback on performance, contact us today.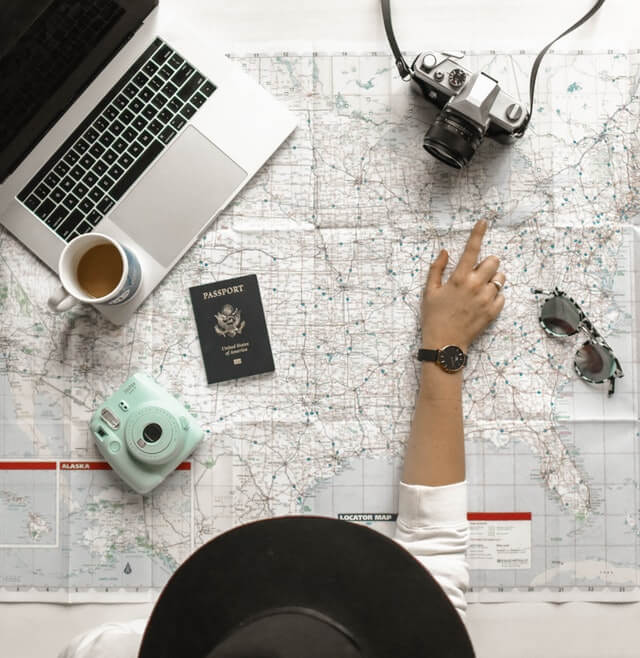 When you're running a business, security is really important. There are many things that are sent via email that are of a confidential nature. These might include financial spreadsheets, formulas, blueprints etc. You obviously don't want these things to fall into the hands of hackers or competitors.
There are many people out there who could use all this information against you in some way. If people come to know that your business is doing well, you could become a target for thieves and scammers of different sorts. In fact, the ingenuity of virtual crooks is constantly on the increase. So what should you do in order to maintain email security?
How Complex Should You Make Your Email Password?
Try to make your email passwords as complex as possible. Include letters, numbers and special characters such as !@#$%. You can also throw in some capital letters, if possible. However, don't make your password so complex that you can't remember it. You should have your password memorized rather than written down somewhere that others can access it.
Meaningful Passwords That No One Can Guess
Don't use an email password that others can guess, like your date of birth or your wedding anniversary. The best thing is to go with something that's personally meaningful to you that not that many people know about, such as the name of your favorite first grade teacher along with the year that you were in her class. Obviously this technique doesn't work if you go around telling everyone about this teacher. But if it's something that you will definitely remember and that no one else knows about, then you should be safe.
Using Memory Sticks and External Drives Instead of Email
Another thing you can do is curtail the type of information that gets sent on email or that gets saved in the cloud. Of course, this is a difficult thing to do. Everyone communicates using email these days and you might need an important piece of information from your accountant, which necessitates the use of email. However, it's better to get this information on a memory stick or an external drive. This way, it doesn't get sent over email and there's no possibility of it being hacked.
Contact us for more great tips on email security and choosing strong passwords.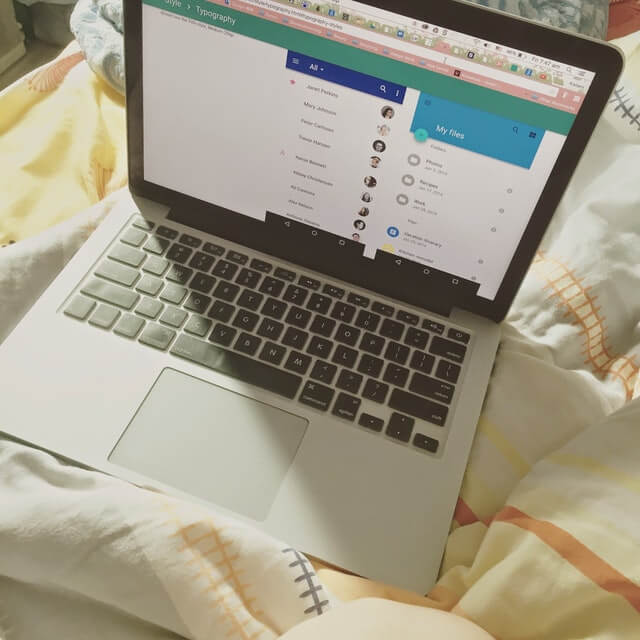 In the modern world of the internet and web browsing, there is little that is more important than your web browser. The web browser is the key to accessing everything and is your gateway into the world of the internet. In order to keep yourself and your data safe and secure while browsing the internet, it is important to be using a modern and up to date web browser at all times.
Features & Technology
Web browsers are constantly being updated and changed to incorporate new technologies into them as time passes and these browsers are updated to incorporate new and varied advances in technology. In order to make use of the latest innovations in technology, it is necessary to use a web browser that is as modern and up to date as possible.
Navigation
Another reason to use a modern browser is that some older browsers may not be capable of navigating modern websites properly. If new technologies and features that have been incorporated into modern browsers and web design are not properly supported by an older browser, it has the potential to cause these pages to be poorly displayed, cause page navigation to break or elements of the page to go missing.
Security updates & flaws
Older browsers may also be less secure as they may lack any security updates introduced in the meantime and will still suffer from any security vulnerabilities that have been discovered and patched out in subsequent versions or fixed in a more modern web browser.
There are still many older web browsers present on the internet that can be easily used for browsing the web but not all of them should be used. Some lack compatibility with the latest technologies, some have critical security flaws that may cause you to essentially give away your data to a hacker when simply visiting a normally secure web page and some have other, as of yet unknown, issues with security and compatibility. Regardless of how safe an old web browser seems to be, their use is not recommended and it is suggested to use a new and fully updated browser whenever possible.
If you have any questions, Contact Us today and we would be more than happy to help you.
| | |
| --- | --- |
| | Brad Anderson at 10:51 AM |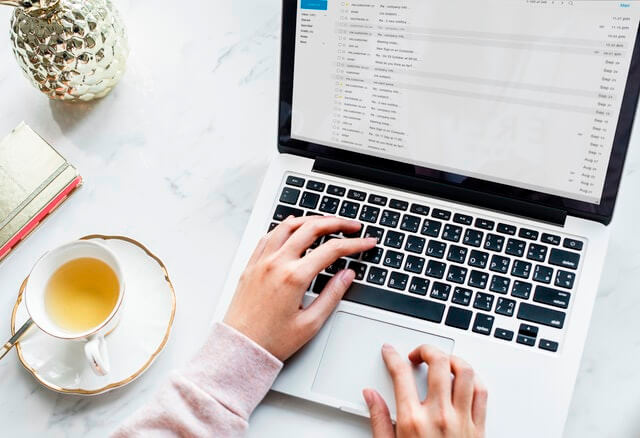 Email security is an area that needs constant fortification because of the shrewdness of today's hackers. Email hacking happens to billions of people, and sometimes it's difficult for them to get help because of the lack of human customer service. You can't afford to allow your email to get hijacked if you own a business, so you have to take preventive measures. Here are 10 quick tips that can aid you in minimizing hacking vulnerability.
1. Use a Complex Password
Create a password that has letters, numbers, and at least one strange character such as a money sign or asterisk if the email provider allows it. That makes it difficult for hackers to guess it.
2. Use Two-Step Authentication
Many email programs offer two-step authorization that requires a second security measure. If your email program allows it, sign up for it.
3. Change Your Password Every 30 Days
Most providers will urge you to change your password every 90 days. You can keep your account a little bit safer by changing every 30 days instead.
4. Do Not Choose a "Keep Me Logged in" Option
Do not ever opt to keep yourself logged into an email program. Completely log in and out of the program every time to avoid vulnerability.
5. Close Your Browser
Close your browser when you are done using the internet. Clear your temporary files and your cache, as well.
6. Use Incognito Mode or Guest Browsing
Incognito mode, guest browsing, or something similar will erase all of the items mentioned in the last tip. It will delete those things the moment you close the browser.
7. Do Not Click on Strange Email Links
Never open a link that comes in an email from someone that you don't know. Many people fall into that trap and download viruses and trojan horses.
8. Do Not Open Strange Attachments
Never download attachments that come in emails from strangers either. If you don't know who is sending it to you, don't bother with it.
9. Do Not Answer Personal Questions
Steer clear of emails that offer you the world and then ask you for a slew of personal information. That's called phishing, and it's a ploy to take your identity.
10. Report Phishing to the Proper Entities
Report any phishing attempts that you notice to the proper entity. You will be doing other email account holders some justice by doing so.
Contact us if you need assistance with secure web page creation, content strategies, or technical advice. Our specialists can help you heal any security breaches that you may have. We're waiting to hear from you.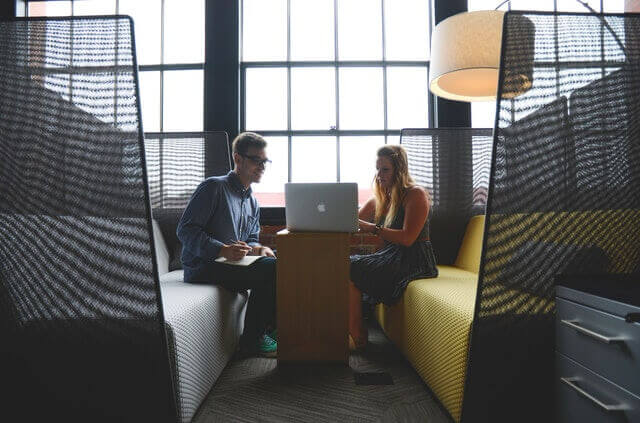 There are many reasons why you should keep your website up-to-date, the most obvious one being that you don't want to provide your customers with false information. If your website is a year old, chances are there have been some changes to your product since then. Maybe you've introduced new features. Maybe you're selling it at a different price. Maybe you've discontinued a certain product altogether.
People come to your website to get more information about your product and your company. You don't want to tell them the wrong things and have them be disappointed later. So you need to keep your website up-to-date.
But, as mentioned above, this is only the most obvious reason to update your website. There are also other reasons that you might be unaware of.
Bumping Your Website Up to the Top of the List
Did you know that websites which are often updated with fresh material show up more often in web searches? Google, Bing and other search engines are constantly crawling the web looking for new information. Plus, they also prioritize websites where something fresh and useful is being added all the time. They're looking for thought leaders in the field. And when they find websites that seem to fit this criterion, they bump them up to the top of their lists.
So for example, if you're selling blenders and you keep updating your website with new information about blenders, recipes, health etc. all the time, it's likely that Google will show your website in the first few results or at least the first page of results.
Catering to Customer Behavior with a CMS
And when do people ever go beyond the first page of results? Thing about it from your own point of view. When you do a search for something, don't you usually click only on the first few results? If you find the search isn't yielding what you asked for, you'll probably do a different search with different keywords.
So if you're looking for more visitors to your website, use a content management system such as WebWiz@rd with the help of which you can make as many changes as you need without having to go through a webmaster. Contact us for information on using a CMS to update your website
| | |
| --- | --- |
| | Brad Anderson at 10:52 AM |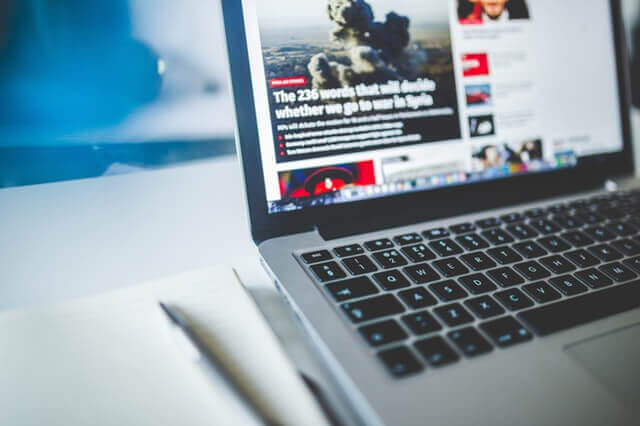 A security oversight common to many people is failing to keep their web browser up-to-date. These could be the same people who keep their computer operating systems current by uploading the latest security patch and who avoid opening email attachments from strangers. This inconsistent behavior often happens because they simply aren't aware that browsers present a security risk. If their browser auto-update setting isn't ticked, then their risk of suffering serious security consequences substantially increases with each passing year.
What are these consequences exactly? They're the effects of having your browser and possibly your computer infected with malware. The exact effect will depend on the type of malware. It might change settings on your browser so that your homepage is a website full of advertising, dangerous links, or dangerous downloads. Or it might simply redirect your browser to the site.
Other types of malware might lie dormant until you visit certain types of websites such as the login page of a bank. When this happens, an installed keylogger may start recording your keystrokes as you log into your banking account, and thereby record your login credentials.
How Your Browser Gets Infected
There was a time when getting infected required clicking a link, opening an email attachment, or downloading and installing "software." Today, you need only visit a malicious website to get your browser infected. This is often done using what's called an exploit kit that's installed on the server that hosts the website.
The exploit kit communicates with your browser in an effort to find and exploit a vulnerability in its code. If you aren't using an up-to-date web browser, it may be riddled with old vulnerabilities that were never fixed by security patch updates. In this case, the odds are good that the exploit kit will find one if not several of these.
Failing to update browser plugins and extensions is another way that browsers become infected. Adobe's Flash Player and Oracle's Java are two plugins that require regular updates because security vulnerabilities are regularly being found in them.
Your best defense against infection is to make sure your browser's auto-update setting is switched on. Delete all browser plugins you aren't using and keep the others updated. Don't assume that your plugins auto-update. If any lack this capability, you'll have to either manually update or delete them.
Failing to keep your web browser and its plugins up-to-date not only exposes your browser and computing device to infection, it also endangers the networks you use at work as well as the devices of your colleagues. For more information and answers to your questions, contact us.
| | |
| --- | --- |
| | Brad Anderson at 12:01 PM |
How to Create Great Informative Content for Your Website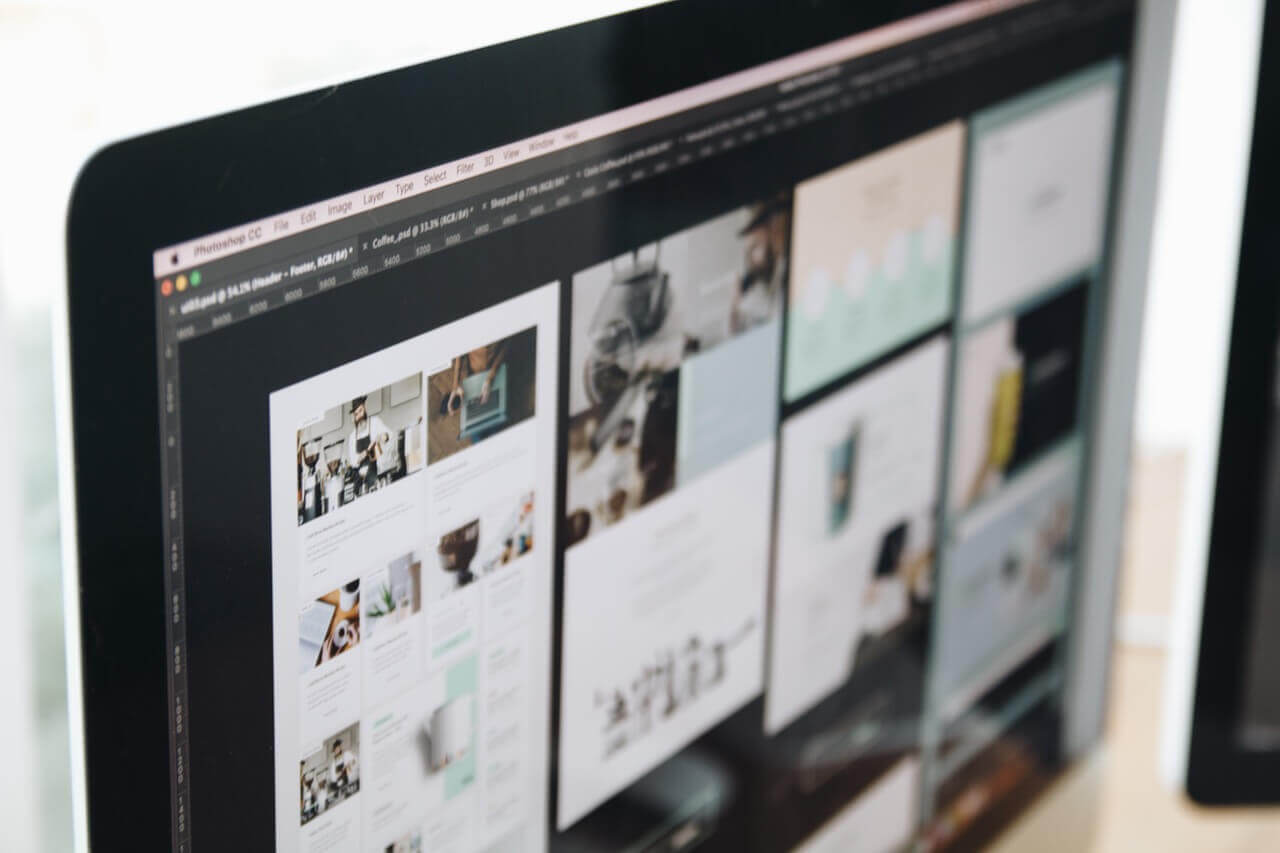 A website has a number of critical elements, and a serious mistake in any one of them can be fatal to the site's effectiveness. Page loading speed, the site's ease of use, and the design of the overall site are all important, however one critical website element that doesn't get sufficient attention is its content. Too often, content is written to simply fill in an area where it's expected.
For example, the about-us web page is often filled with dry hastily written content about the company. It will list statistics, the company's important people, and may include a verbatim copy of the company's mission statement. It will appear dry, forced, and usually rather unauthentic.
While this gets the job done quickly, it does little to gain the trust of the visitor. It doesn't differentiate the business from the thousands of other businesses with an Internet presence. The problem with this about-us page is that it's written in a way that's uninteresting to the business's target market. In addition it's too much about the company and makes no mention how the viewer will benefit by frequenting the website and becoming a customer.
What Web Content Should Do
Because the Internet is so vast with so many options for its users, these people are the exact opposite of the captive audience. Your content must attract visitors and gain their trust. Doing this requires providing value free of charge in the form of information. Giving away value for free may strike some businesses as a foreign concept, but it's just the cost of online marketing. Rather than paying advertising money to reach your market, you pay by providing value instead.
What type of content is this? Generally, it is useful information that helps the viewer solve their pain points. Pain points don't always refer to overcoming a hardship. It could be a desire to improve some aspect of one's life. Of course, this content must be related in some way to the solutions provided by your products and services. For example, let's say you run a Yoga Studio and are creating content for the website. It might be a good idea to include at least a few pages of content about the postures/style that you teach, including informative images and helpful tips. Don't give away everything, but give the user a taste of what they can expect by coming in for a class. Some of the content should include information about how your products and services help the viewers solve their pain points.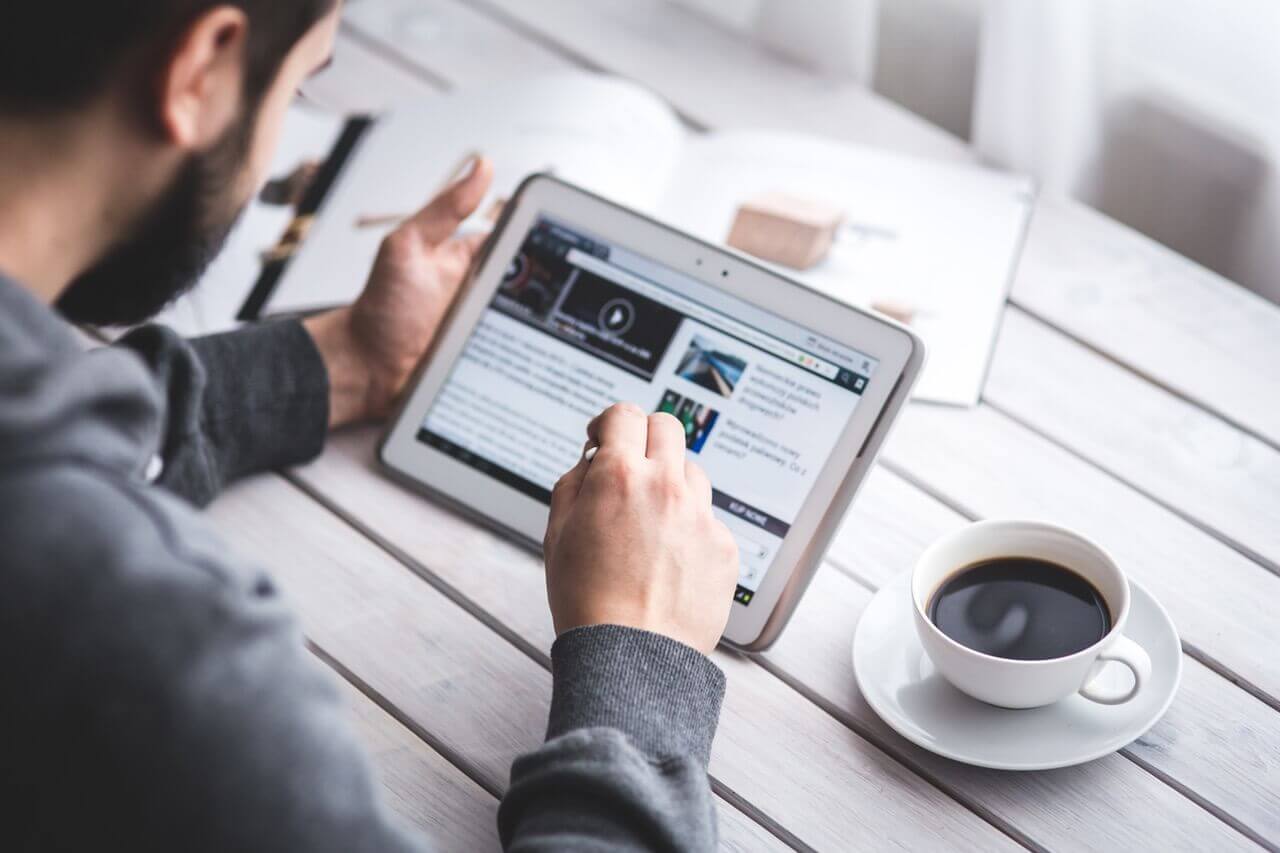 What Web Content Should Not Do
Your website will have landing pages with persuasive content that sells your products and other offerings, however this must not be the nature of all of your content throughout your website. As mentioned previously, your website must attract and gain the trust of visitors so that they become loyal customers. Blatant advertising on every page will not do this. You should especially avoid the use of pop-ups and large sales pitches that stand out in bright colours, as this appears extremely tacky and unprofessional.
On pages that display your products, don't focus on their features. While feature information should be available, placing it front and center won't make your products attractive. Benefits are what drive sales. Describe your products in terms of how they benefit the person's life, that is, how they improve their life or make it easier. Take each feature of a product or service and convert it into a benefit.
For more information, or if you don't have the time to create your own website content, contact us to learn about our content creation services.
At REM team building is very important to us. Our Team Building Events are fun, challenging, productive and stimulating. Not only do the events build stronger accord between us by improving our teamwork and leadership skills, they also highlight aspects of our talents and personalities that are normally not seen in day-to-day work. I certainly saw some great teamwork skills exemplified in our canoeing team building event last October.
On a chilly and damp October afternoon, we rented some canoes from Canoeing the Grand for a fun and challenging excursion down the Grand River. How does paddling down a river make it a team building event you ask? First, we were split into teams of two: Todd and I, Jill and Rob, Sean S. and Shauna, and Sean M. and Ryan. Each pair had to strategically and physically coordinate a path down the river; the path set before us was laden with shallow parts, large rocks and (somewhat) rough waters. Second as if that's not hard enough as it is, we had to multi-task: as we paddled down the river, Rob gave us a trivia on general facts about REM and each other. He quizzed us with questions such as "What are the 7 Guiding Principles of REM?"
As I've previously stated, it was cold and damp; we were all very wary of falling into the murky water. We thought to ourselves "Woo, we're all dry!" as we were about to reach the end of the trip. Alas! Not all of us were so lucky. Poor Sean. S. fell into the water; just as he was stepping out of the canoe the boat accidentally moved under his feet and he fell (what looked like head-first) into the water. It was a sight to see! We were all both laughing our butts off and sorry that he was wet and freezing.
Below are a couple of photo montages I took of our team during the trip. The river and its surroundings was very beautiful, all in all it was a beautiful day for a trip down the river.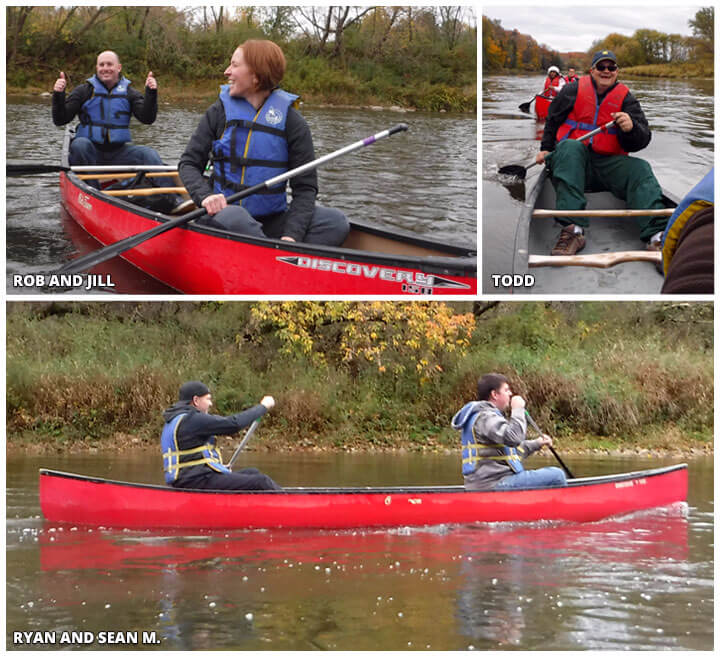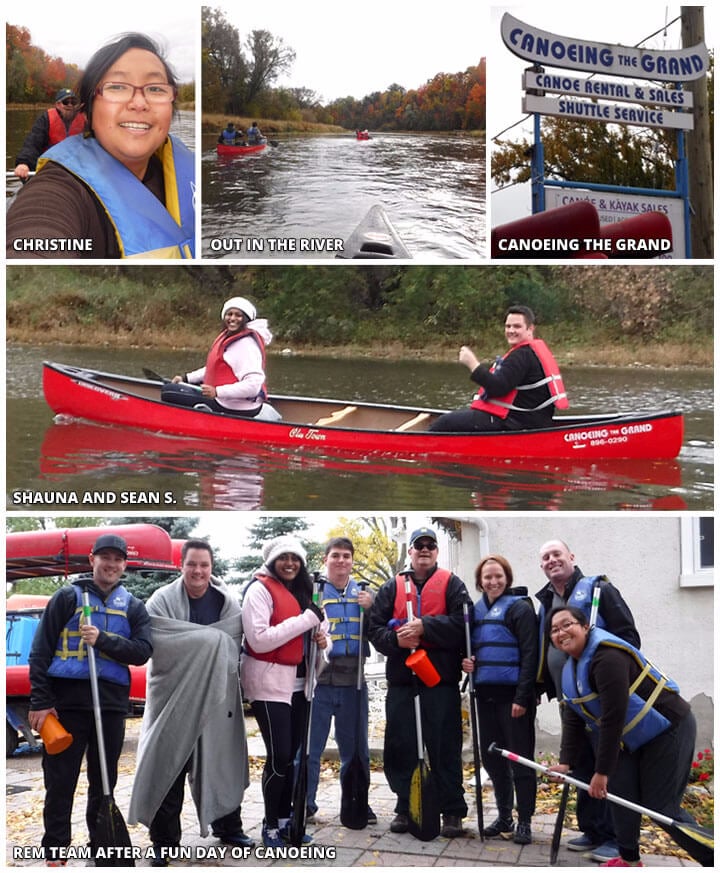 | | |
| --- | --- |
| | Christine Votruba at 4:00 PM |
I have been training REM clients since I started almost 5 years ago.  In the height of my training days, I used to train clients 2-3 times a week.  When I was promoted to Account Manager/Project Manager the number of training sessions that I led became less frequent.  Now my training is limited to new REM employees and our clients if our primary support staff are on holidays or unavailable.
I enjoy teaching our different tools and I have become an effective trainer during my time at REM.
Here are some general rules that I follow in my approach to training.
I Come Prepared
I make sure that I understand the tools that I am teaching.  If I were to second guess myself or fumble over my explanations, I could very easily confuse the person that I am training.  I could also make myself, and the company, look foolish if I were underprepared.  I take the time to learn the tools that I am teaching inside and out.  Being prepared allows me to speak confidently and answer any questions that I am asked.
I Keep on Track
Quite often our clients will begin to ask questions that start to lead the training down a different path.  Although I encourage our clients to ask questions, I recognize that answering their questions right away isn't always the best approach.  In many cases the questions that are asked will be discussed at a later time, so in the interest of keeping the training organized, I will acknowledge the clients question and let them know that it will be answered at a later point. This allows everyone to stay focused and on schedule.
I Listen
This may seem like a no-brainer but it is imperative that I actively listen to the individuals that I am training.  I listen to what they are saying so that I can correctly address their questions and concerns.
I Am Patient
Yes, training sessions need to keep moving but I also need to give our clients a reasonable amount of time to jot down notes, look at the examples that I am providing and allow them to see what buttons I am clicking as I navigate through the system that I am showing them.  When I train a client, it is typically the first time that they have ever seen the tools that I am showing them, so I slow down a bit so that they can absorb what I am teaching them.
I Provide Training Documentation
The documentation that we provide at REM for training is limited.  We provide a small synopsis of what will be covered but we do not provide step by step instructions.  We do this for a few reasons but the biggest reason is that we want our clients to be paying attention to us, the trainers, not reading along to a lengthy "how to" document.  The documentation that I hand out allows our clients to add their own notes on the points that are important to them and forces them to become a more engaged listener.
I Am Ready to Explain a Process Multiple Times and in Different Ways
A set of instructions that I give to one client may not resonate with the next.  I must be prepared to explain and show processes more than once and in many cases, in different ways.  Sometimes this means that I simply walk through the process again and sometimes I am required to explain the process in an alternative way, such as using different terminology.
I strive to lead training sessions that are relaxed and informative.  I want our clients to leave my training sessions feeling comfortable with what I have shown them and empowered that they can use our tools with minimal, to no assistance.  I believe that I am able to accomplish this by following my self-imposed rules listed above.
| | |
| --- | --- |
| | Jillian McBurney at 2:16 PM |
Active Listening makes you a better communicator
The best sales people in the world listen 80% of the time and only speak 20%. So what is that telling the rest of us? We really need to become better communicators and here are some things you need to know in order to become an active listener and thus a better communicator.
First thing is to pay attention to the speaker. Look them in the eye and let them know they have your undivided attention. Avoid being distracted by things going on around you. Treat them the way you would expect to be treated, their thoughts are just as important as yours. Pay attention to body language, that can sometimes speak louder than words.
Secondly, show them that you are paying attention. Make small verbal comments such as "yes" or "uh huh" to let them know that you are actively listening. Use your body language and gestures to express your interest, by nodding occasionally or by using facial expressions.
Now you will need to provide feedback to the speaker. Our conjectures, convictions, and attitudes can distort what we hear. As the listener, your role is to process and understand what is being said. This may require you to take time to reflect on what is being said and then ask questions. Paraphrasing is a great way to let the speaker know you have been listening by saying things like, "What I'm hearing is," and "Sounds like you are saying,". Recap the speaker's comments from time to time.
Always allow the speaker to finish each point before asking a question or making a statement. Interruptions usually frustrate the speaker and you will not understand the message the speaker is tying to convey.
Active listening is about respect and understanding for the speaker. You are gaining information and perspective. You improve nothing by confronting the speaker or otherwise putting the person down. You should be open and honest with the speaker. You can assert your opinions, but do it respectfully.
Old habits are hard to break, but with time, determination and attentiveness, you can become a great active listener.
Be conscious of your listening by reminding yourself that you are truly wanting to understand what is being said to you. Set aside all other opinions and focus on the message. Ask questions, mull over, and summarize to ensure you fully understand the message being presented to you.
Remember we have two ears and one mouth for a reason, we were made to listen twice as much as we speak. Start using active listening techniques today to become the best communicator you can be. Improve every aspect of your life by concentrating on what others are really saying to you. You will develop deeper and better relationships through proper communication. 
Contributors
Latest Posts
Archive
Tags
Everything
Content Management
Technology
Design
Holidays
Off Topic
Support
New Features
Personal
Gaming
New Clients
SEO
REM News
Project Management
Account Management
Training
Marketing