Thank you for supporting REM in the past year!
We want you to have some fun.  Play our surprise game and we will donate to Sick Kids.
Click here to play our custom built game.  Thank you to all the REM staff for their hard work building the game in time for the holiday season.  For each person that plays, REM will donate $1 to Sick Kids Foundation.
Most importantly, we wish you a Fantastic Holiday Season and a Bright & Energetic New Year!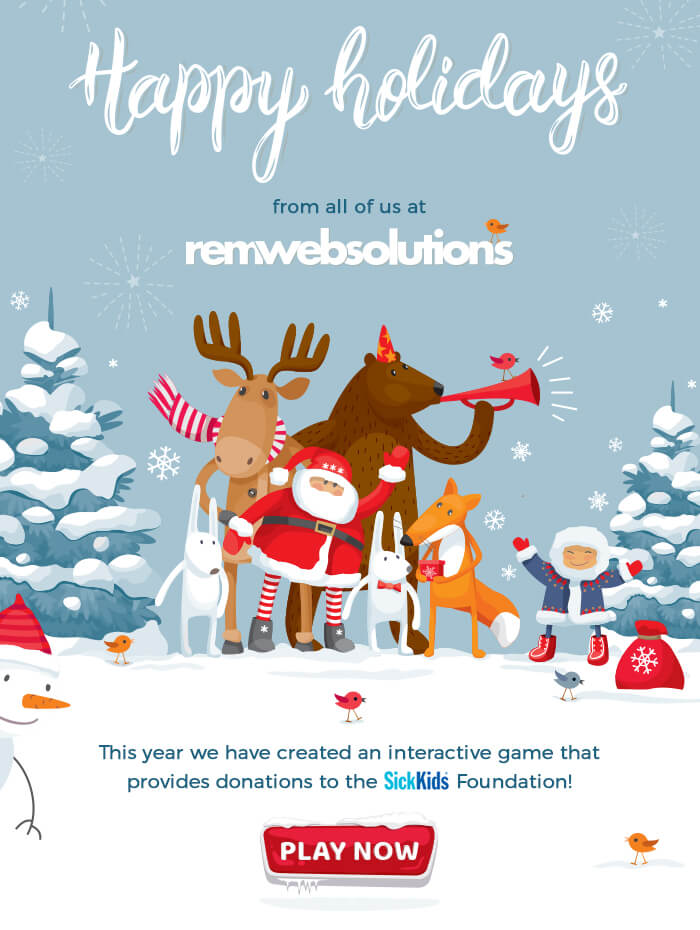 As a friendly note: We will be closed on December 24, 25, 26 and January 1 to allow our team a chance to spend time with their team.  We look forward to working with you in 2019.
Sincerely,
REM Web Solutions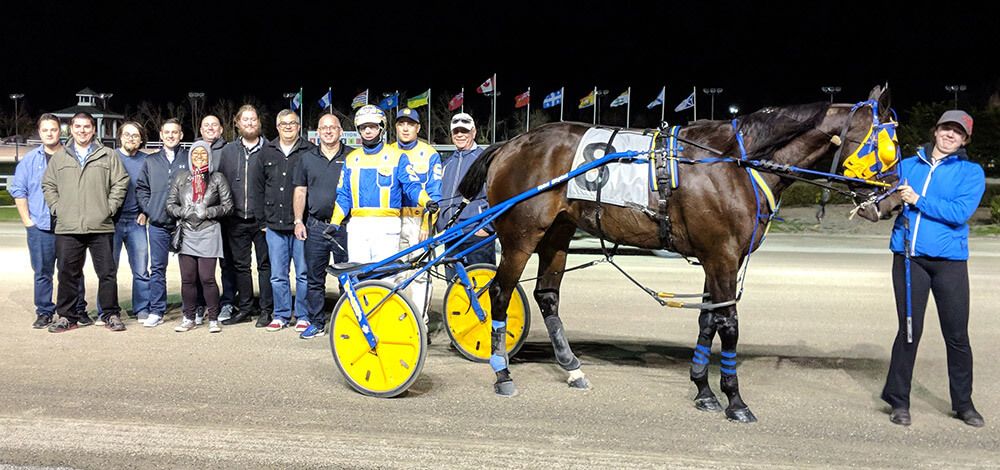 For our October quarterly, we had fun, excitement and took our chances betting on live horse races in Flamboro Downs. REM commemorated the event by taking a group photo with Race #3's winner: Domitian Hall.
| | |
| --- | --- |
| | Christine Votruba at 10:16 AM |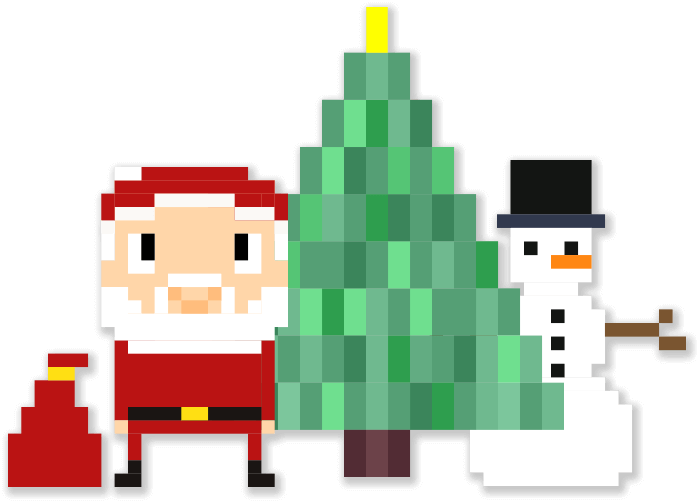 This year we wanted to do something extra special by bringing holiday joy to children in need. We need your help: REM's goal is to donate $1000 worth of toys to the Toys for Tots Charity.
Every team member has designed a digital pixel stocking themed for the Holidays, and had a blast doing it! You will have the chance to take a look, cast a vote, and if you would like you can leave a comment here on the blog about what you thought.
We need you to vote on our pixel stocking artwork.
Please vote on your favourite stocking here. An REM team member will win with the most votes, getting some bragging rights for the New Year. More importantly, for every vote we receive, REM will donate $2 worth of toys to Toys for Tots. Voting ends on December 14th at 5pm EST. Don't forget to share this with your friends to help us reach the goal!
It's that time again, as the staff at REM prepare for another epic Thanksgiving weekend. We shall return on Tuesday October 10th with increased waist size and many leftovers from the festivities.
If you need to reach out to us over the weekend, send an email to Support and we will reach out to you on Tuesday to follow up!
Have a great weekend.
How to Increase Your Productivity By Scheduling Your Day to Reduce Task Switching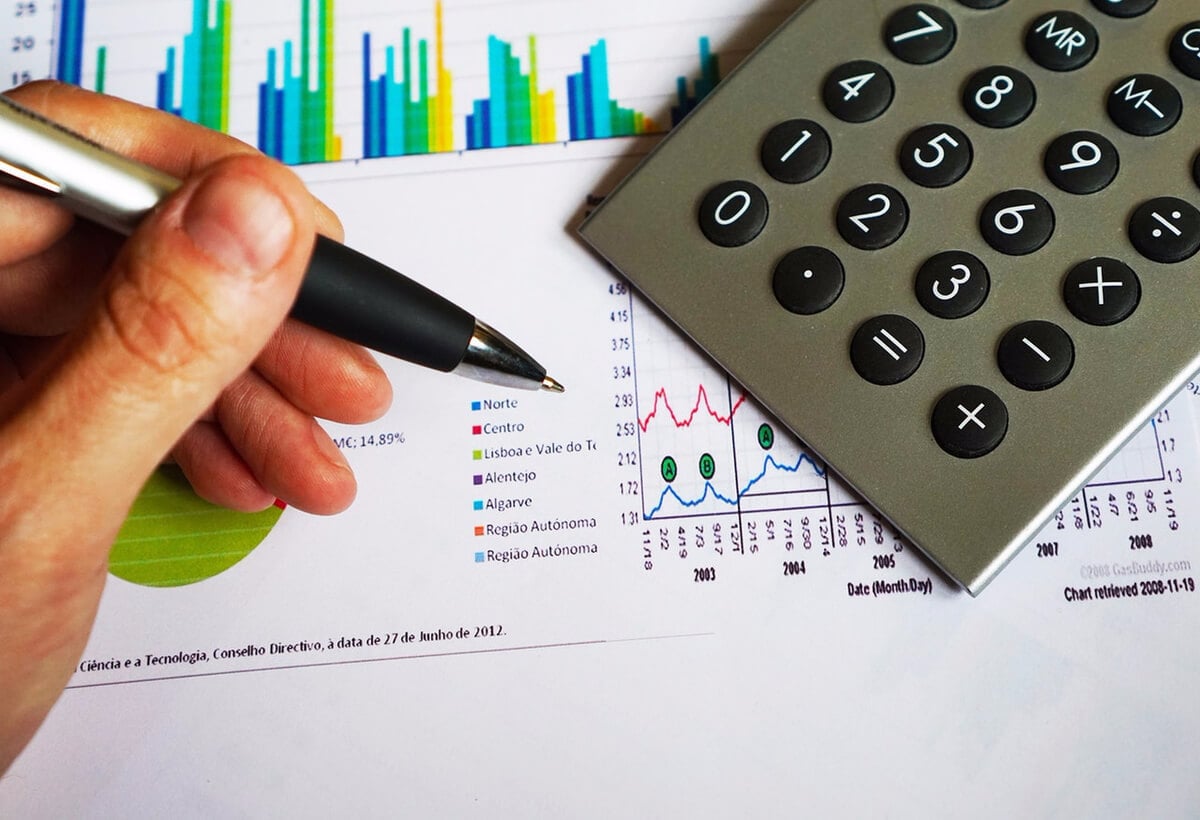 Some days it can feel like everything is conspiring to interrupt your workday, and this really rings true when you work in a small business. There are so many disparate tasks, and so many things that don't have a clear procedure or a dedicated troubleshooter that it can feel like you're getting nowhere with your workload, despite all the effort you're putting in. There is actually a culprit behind this phenomenon, and that is "task switching".
What's the harm in task switching?
Task switching is when you interrupt one task to do another, and it seems like a regular part of work. You might be working on a report when you suddenly get an email or a call. This interrupts your current stream of thought, might make you minimize your spreadsheet so you can open an attachment or go to your calendar, and then even if you resolve the interruption quickly, it makes you take a bit of time to get your thoughts back on track. These rapid-fire interruptions throughout the business day are constantly being studied, and it turns out that shifting focus from one task to another causes a drag on people's overall productivity. This is due to both the physical transition time - and more importantly - the loss in focus; that lost focus can take over twenty minutes to fully recapture when people have to switch between projects, and escalates a worker's overall stress level.
In some roles it is much more challenging to avoid these interruptions than others. If you are a cook for example, you may have very little choice but to stop partway through making a salad to take a roast out of the oven, or flip the bacon on the flat top stove. It would be ideal in this situation to have a person designated to cover each station (salads, flat top, oven etc.), but in a small business this is often an unrealistic expectation due to labour cost. If you are in a job like this one which requires constant multi-tasking, having memory prompts positioned around your workspace may help. To return to the cook example, it would be helpful if above the salad which he was originally making, he had an order slip which listed all the toppings for the salad. This way when he returns, he can quickly check which ones he has already added against the list without having to commit these details to memory.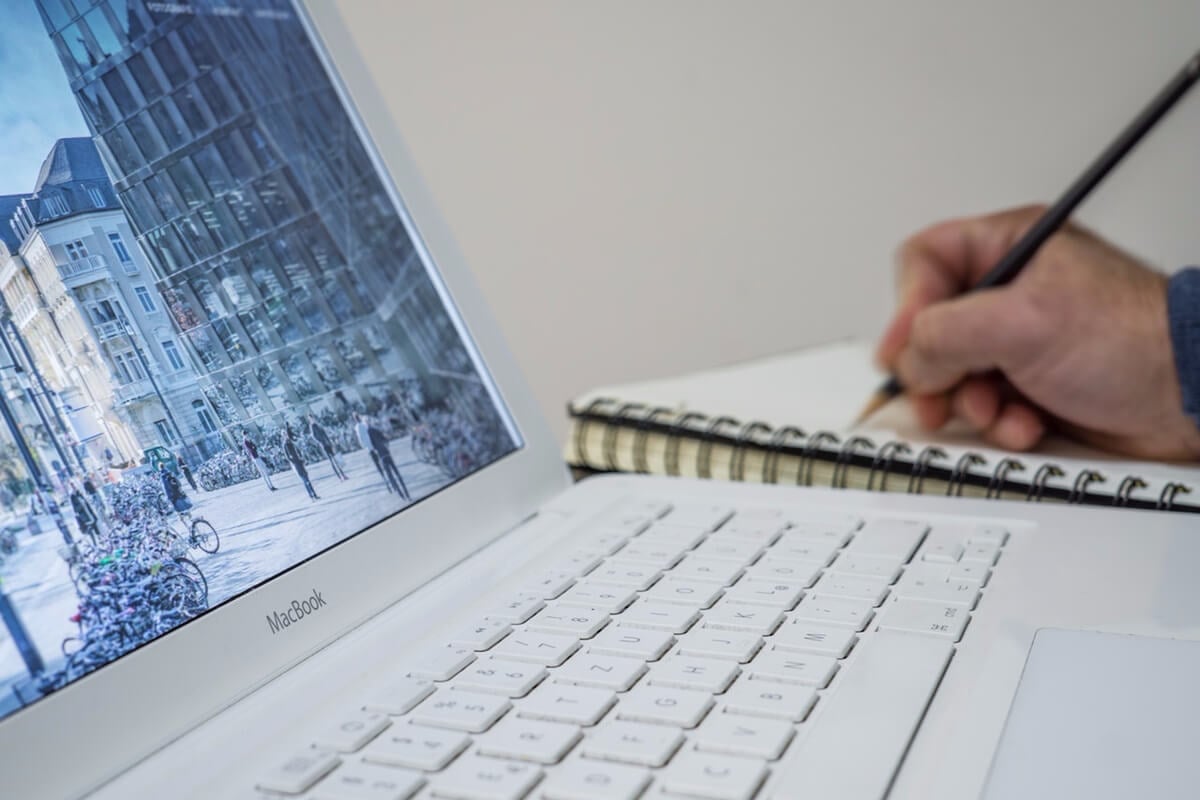 How can scheduling your workday reduce interruptions and increase your productivity?
You need to bunch together your tasks. Tasks that require the same modes of thinking, such as responding to emails and voicemails, doing expense reports, and verifying documents that have built up in your daily queue, and scheduling a block of time each day is much more efficient than responding to each individual prompt as they reach you throughout the day. So minimize your inbox and only go through it in the morning and around four o'clock in the afternoon. Schedule a time to go through your Salesforce queue, and, if you have weekly meetings, schedule them for the same day if you can. That last tip sounds particularly stressful, especially if you have to prepare for each one, but bunching them together lets you stay in 'meeting mode' without having to change your thought process.
Days in a small business can be hectic, and any scheduling that you can do to organize your day will make everything seem more manageable. Here at REM Web Solutions, we need to optimize our time. There is quite a diverse workload spread over a small number of individuals, as this is a small business. We have had to hone our time management skills and tailor them to our roles here. It takes time and experience to understand and know what tasks to place at what point in the day and in what order.
By properly scheduling your workday and sticking to your plan even in the face of stress or the tempation to read that email that has just come in, you will end up getting far more accomplished in your day and will be able to give each task 100% of your efforts and attention. For more small business tips and how to optimize your website, check out our blog twice weekly.
| | |
| --- | --- |
| | Brad Anderson at 10:58 PM |
Stay Ahead of Hackers - Why you Should Use an Up-To-Date Browser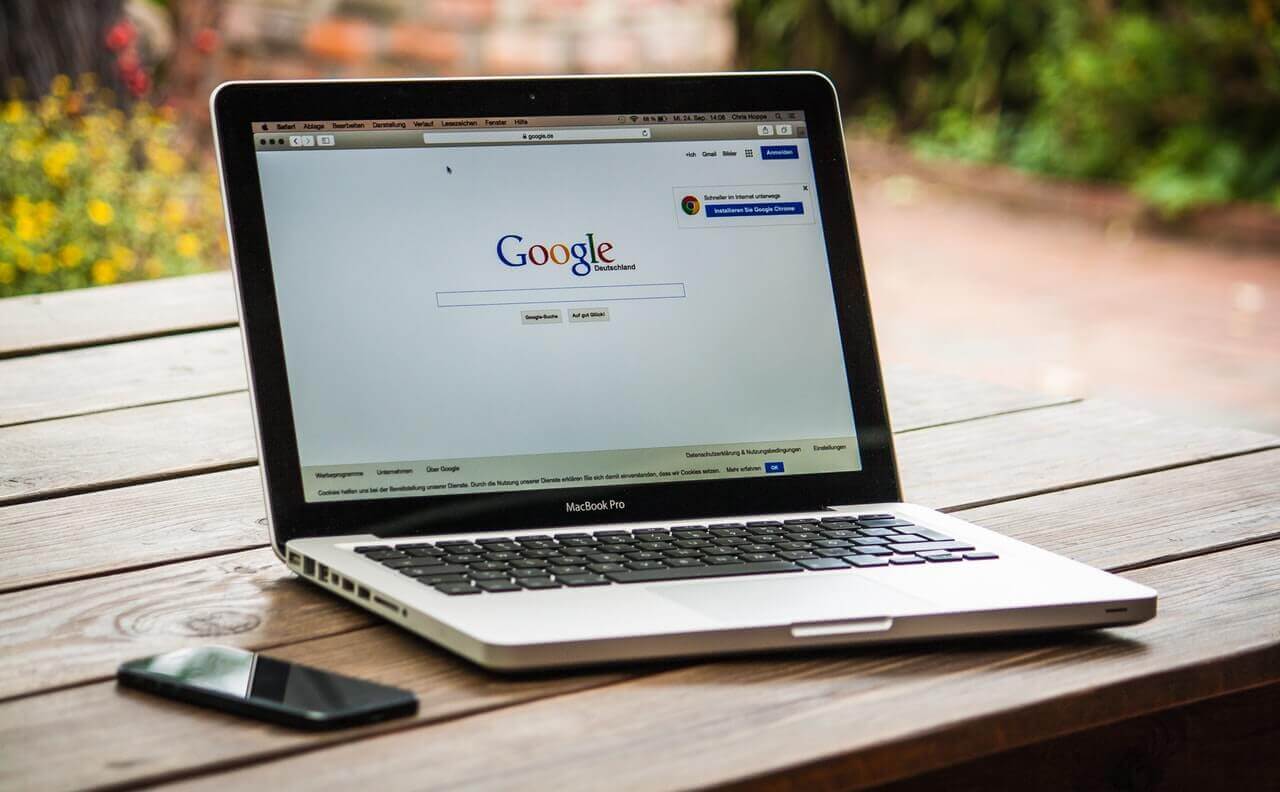 Most organizations critically rely on their daily ability to use some form of technology, whether through applications, email or web browsing.  Those using technology have probably already noticed in recent years there are more and more hacking attacks that cause major disruptions to businesses.  There are a multitude of ways in which hackers can get access to a computer system and one of those ways is through a user's web browser.  If your employees are still using older browsers, then your organization is vulnerable for exploitation.  Listed below are some major browsers and how they stack up with regard to security.
Internet Explorer
With every passing month, Internet Explorer becomes more and more vulnerable for exploitation.  Although Microsoft does continue to update it with some security fixes, they have moved on to their Windows 10 OS and their newer Edge browser that takes greater advantage of some of the newer security techniques offered by machine learning and cloud-based intelligence.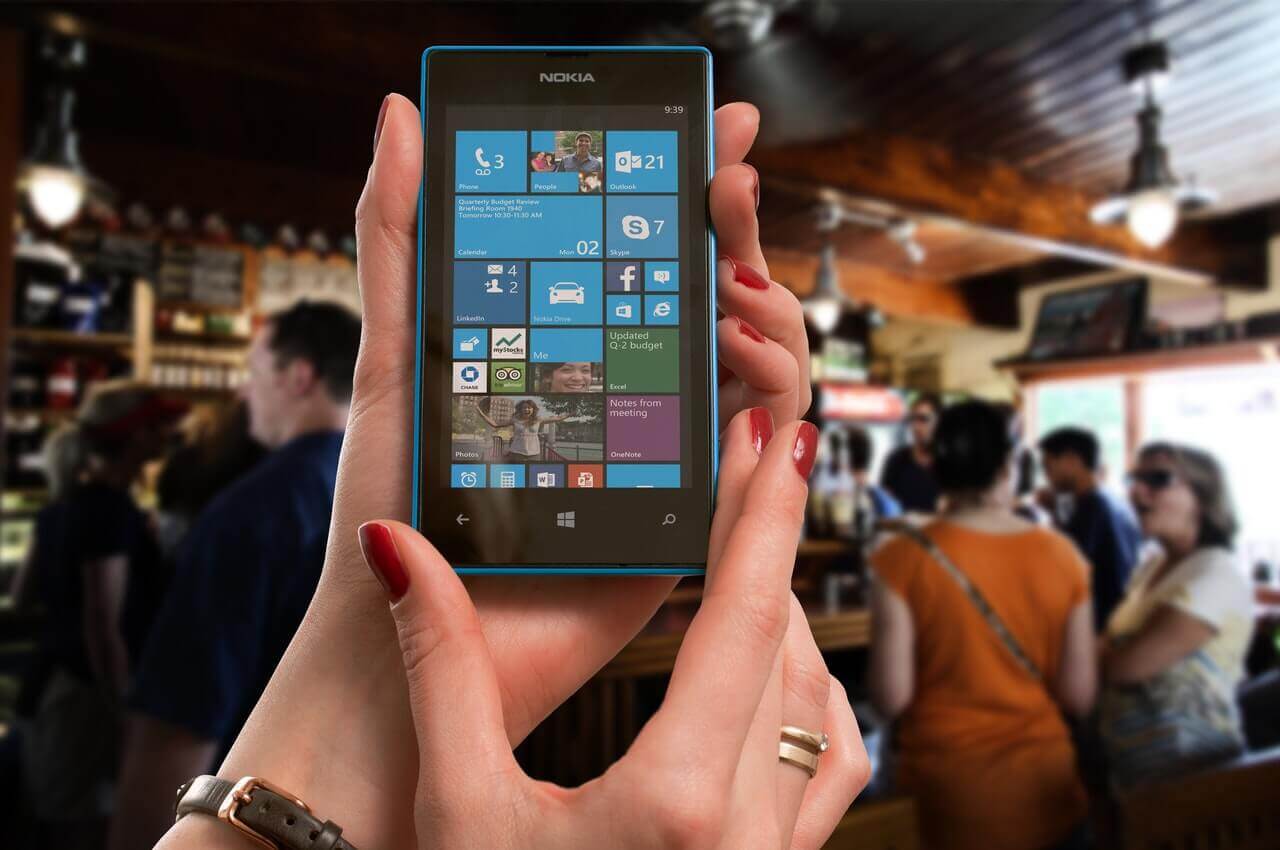 Microsoft Edge
Microsoft has recently announced some exciting new security features in their Fall Creators Update for Windows 10 enterprise users.  Within their Windows Defender Security Center is a new tool called "Application Guard".  This tool takes advantage of container sandboxing techniques that will prevent exploitation within their Edge browser.  By using virtual machine technology, the Edge browser cuts off rogue applications or web sites from going beyond the browser to hack into areas such as memory, local storage, other applications or even further into a corporate network.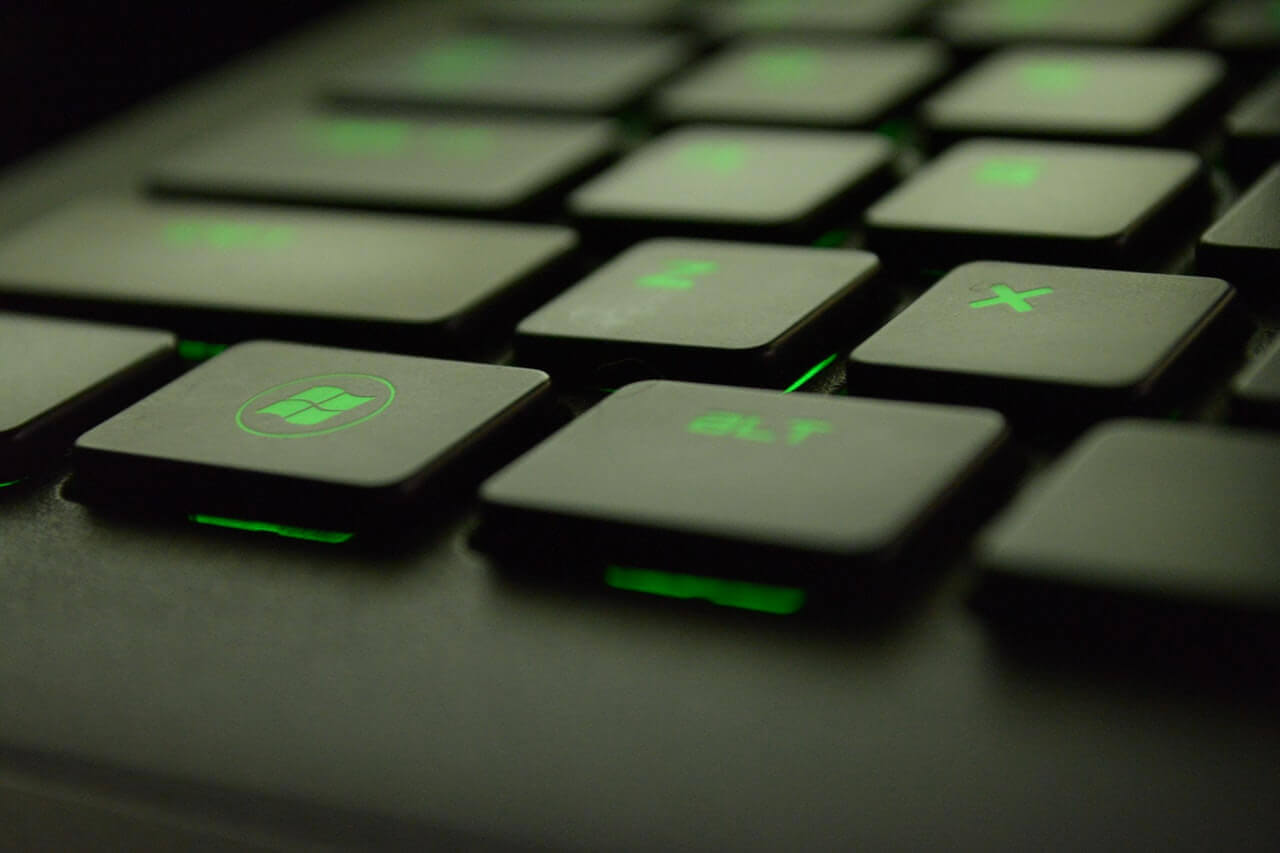 Anyone who is using Internet Explorer and older versions of the Windows operating system, should give serious consideration to upgrading to Windows 10 and its default browser, Edge.
Google Chrome 
Chrome is a very popular browser, used by almost 2/3 of all internet users.  Considered the safest browser on the market, Google aims to keep that top position by providing the most frequent security updates of all the browsers.  Like Microsoft's Edge browser, Chrome uses virtualization techniques to create a quarantined space between a user's device and the internet.  One of the downsides to Google's Chrome browser is the lack of user privacy. Google essentially tracks, stores and analyzes every keystroke made through their Chrome browser.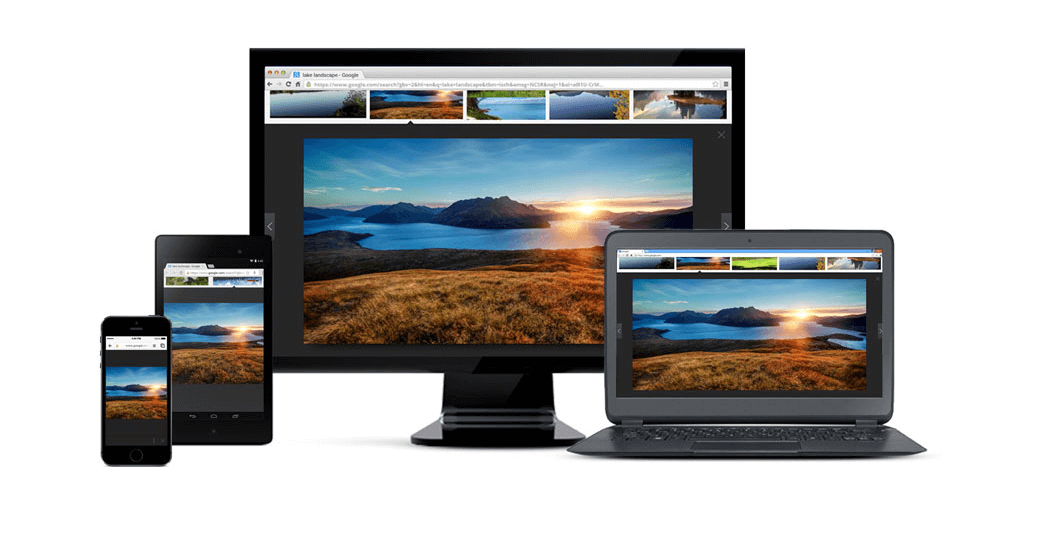 Every organization needs to weigh the pros and cons of the various browsers, their need for privacy vs. security, and decide which browser is best for them.  Ideally, companies should never lag behind by using older versions of browsers, leaving their vital data open to hacking attempts. If you have questions about browser use or internet security, let us know and we will be happy to answer your questions.
| | |
| --- | --- |
| | Brad Anderson at 10:41 AM |
Have a Great Long Weekend!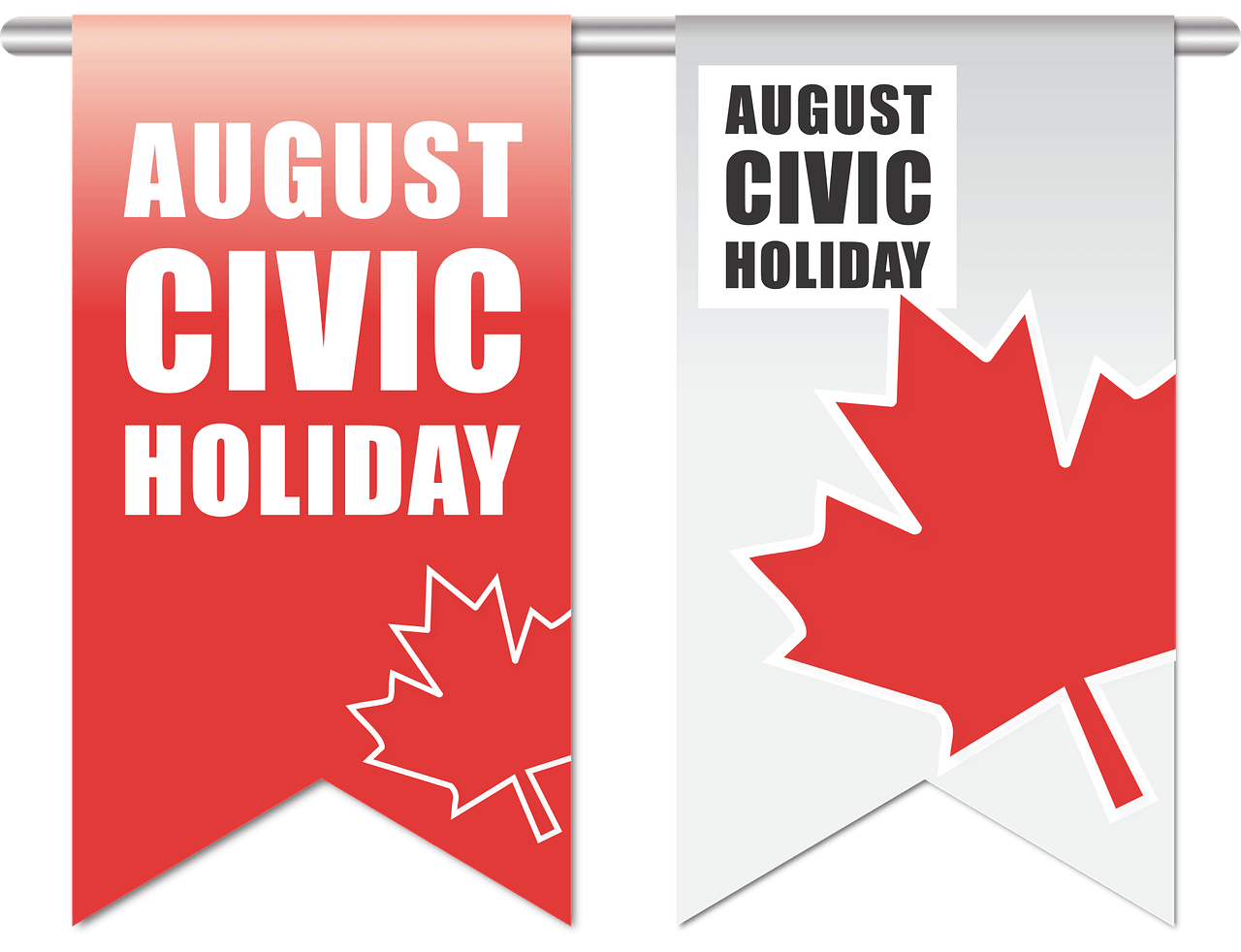 REM wishes everyone a happy long weekend, we hope you all get a chance to relax a bit and enjoy some time off!
We will be closed Monday, August 7th for the holiday and will reopen on Tuesday August 8th at regular hours. Please send any inquiries in the meantime to support@remwebsolutions.com and we will answer them in a timely manner upon our return!
Thank you and have a great weekend!
Why Using an Up-To-Date Browser is Important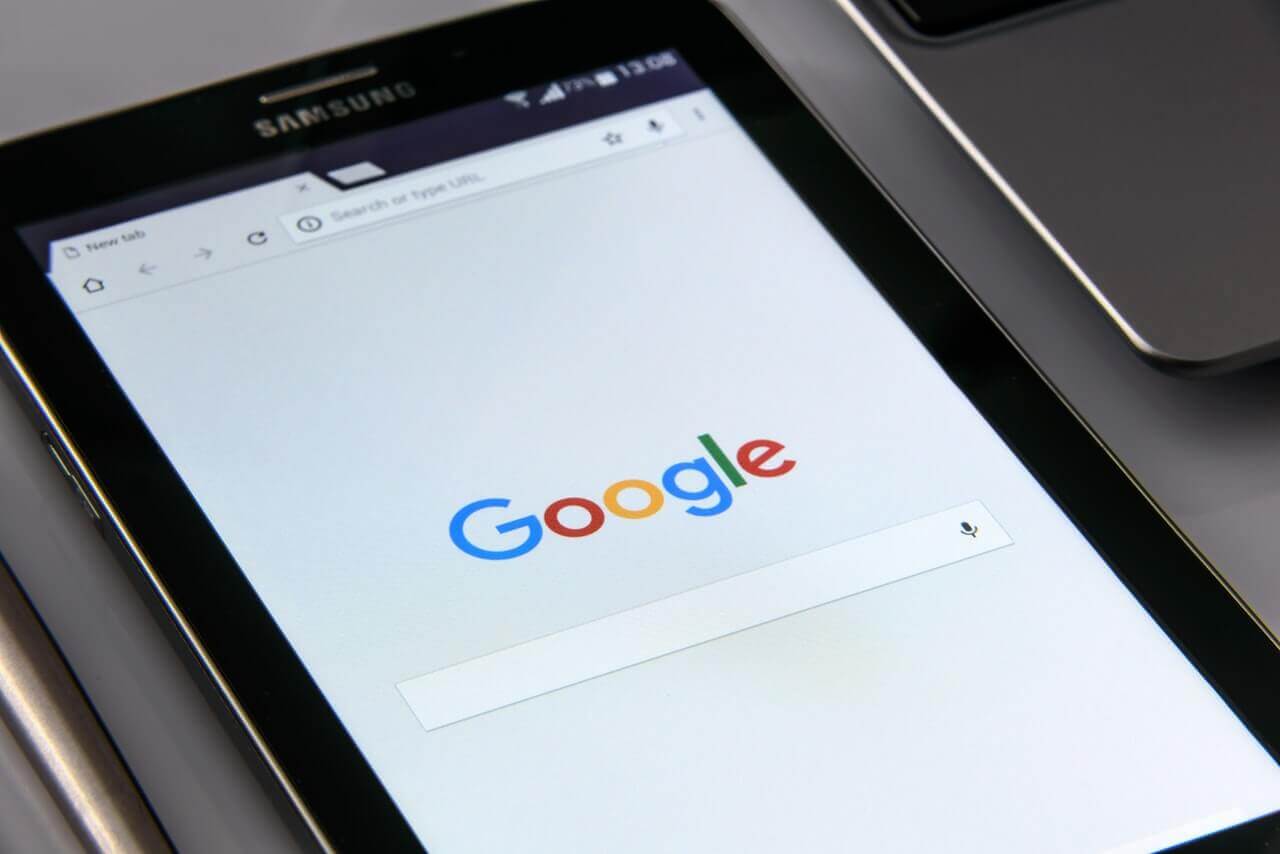 Updating your web browser will make your browsing experience more ideal. An updated web browser supports modern technology and applications used in websites. Browsers also often have security fixes that you will only have access to if you are using the latest version. Updates to browsers add new useful features to make using the web easier.
Modern Technology
The latest browsers have support for HTML5 and CSS3. HTML is the language that specifies web page content. The latest version of HTML, HTML5, has many new features to streamline web browsing. For example, external players are not required to play video and audio, and you can embed video directly into your web design rather than linking a user to YouTube.
Web design with HTML5 creates more attractive and accessible content. CSS is a language that specifies how web page elements should appear. CSS3 is the current version of CSS. CSS3 makes websites appear more attractive and makes interaction easier. Using an up-to-date browser ensures you will see the website in the way the web designer intended.
I would personally recommend using either Google Chrome or Opera, as they have the most robust and modern technology available today.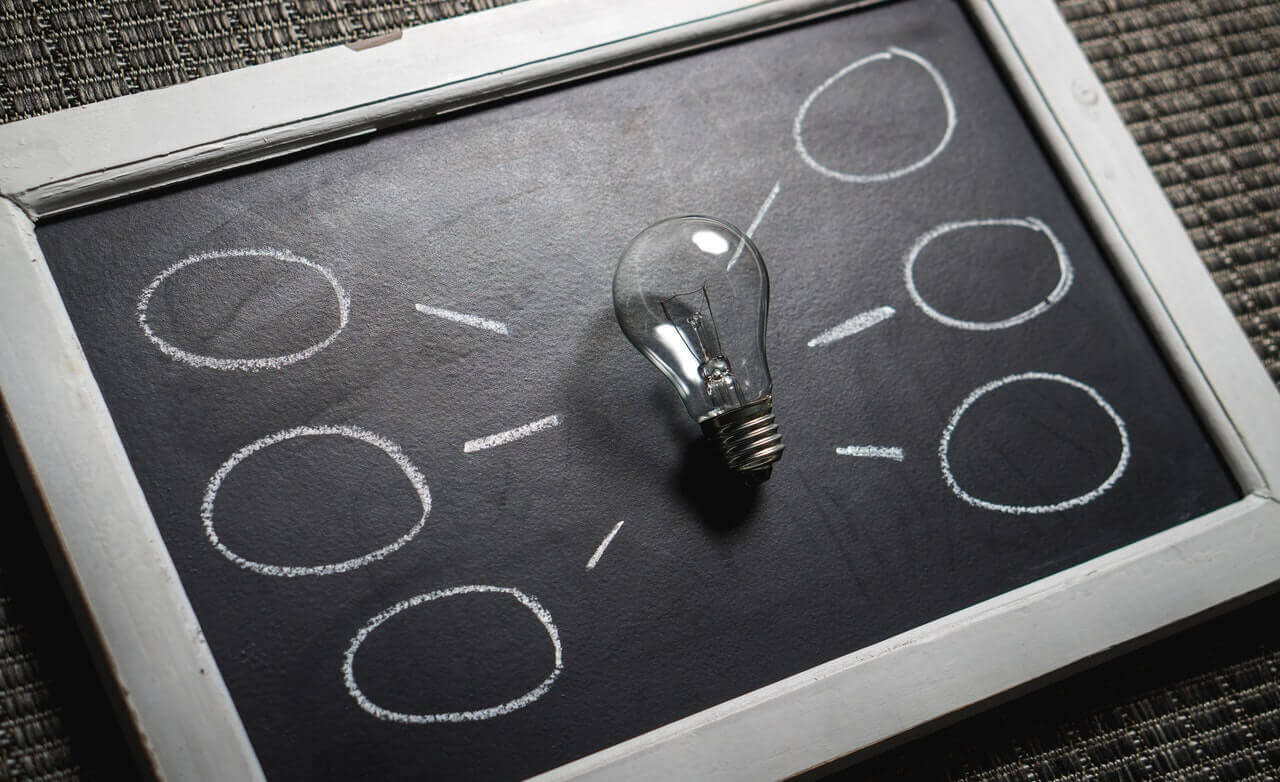 Security Fixes
No application is perfect, including web browsers. Often, new security issues arise that can impact the security and safety of your browsing. Using the latest version of a browser protects you from viruses and malware. Your privacy is also better protected by using an up-to-date browser.
You need to be especially careful of using completely obsolete browsers such as Internet Explorer, as you will be extremely vulnerable to virus and malware attacks such as the infamous "WannaCry" ransomware attack that recently swept the planet. This is because those browsers no longer produce updates to defend against things like these.
New Features
Each browser release contains new, useful features. By keeping your browser updated, you will have access to the latest and greatest features. These will make web browsing more pleasant. These features may include things like caching your browser history to save bandwidth on future visits to the same website, saving your passwords so that you don't have to type them in every time you visit a page, and add-ons such as AdBlocker which prevent those pesky pop-ups and sidebar advertisements from appearing. You will save time by using features meant to make your browsing efficient.
Using an up-to-date browser will optimize your web browsing experience. Check to make sure you are using the latest version of your web browser today.
If you have any questions or concerns about your browser use, feel free to ask these to our support team and we will be happy to follow up with you.
Canada Turns 150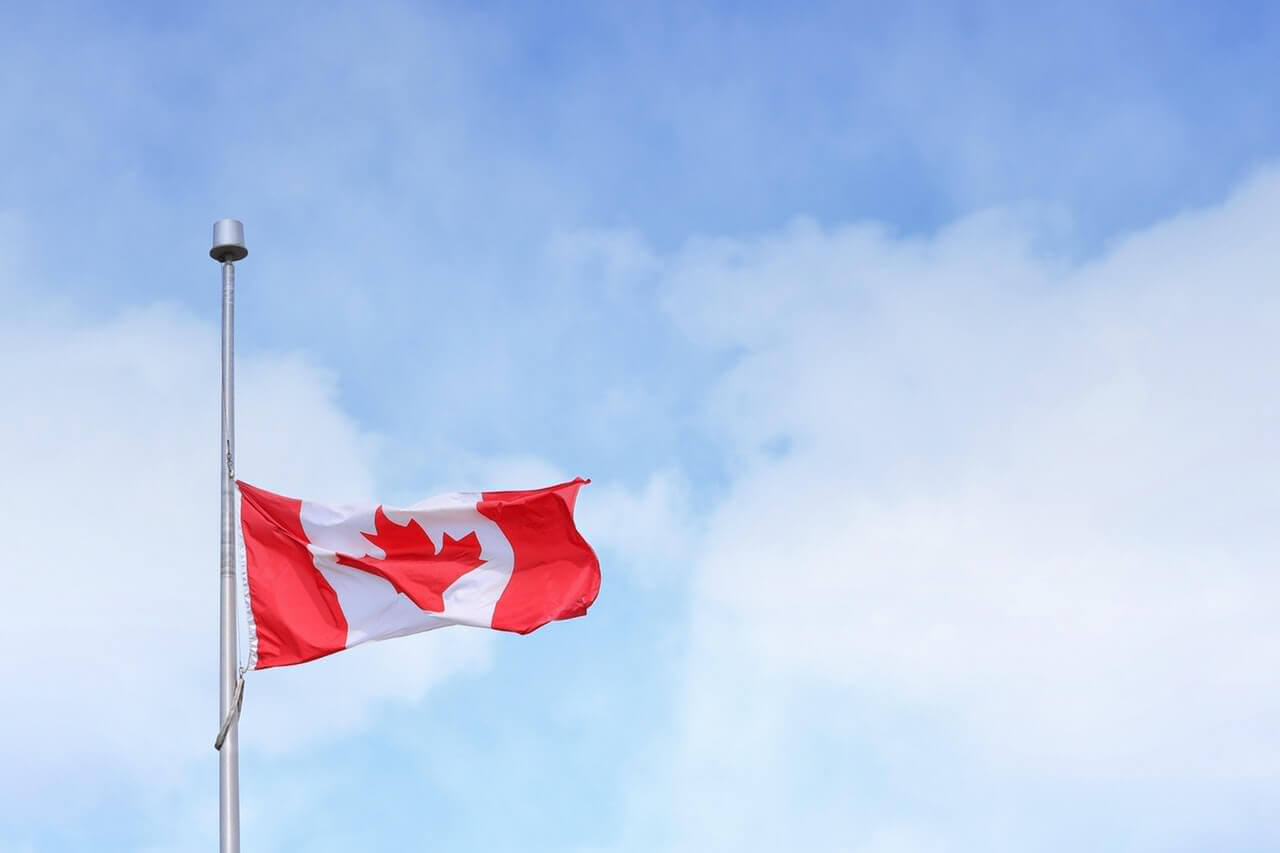 The team at REM Web Solutions wishes you all a happy Canada Day and hopes that your weekend is great!
We will be closed this Friday June 30th for the long weekend, and will be back in the office on Monday July 3rd!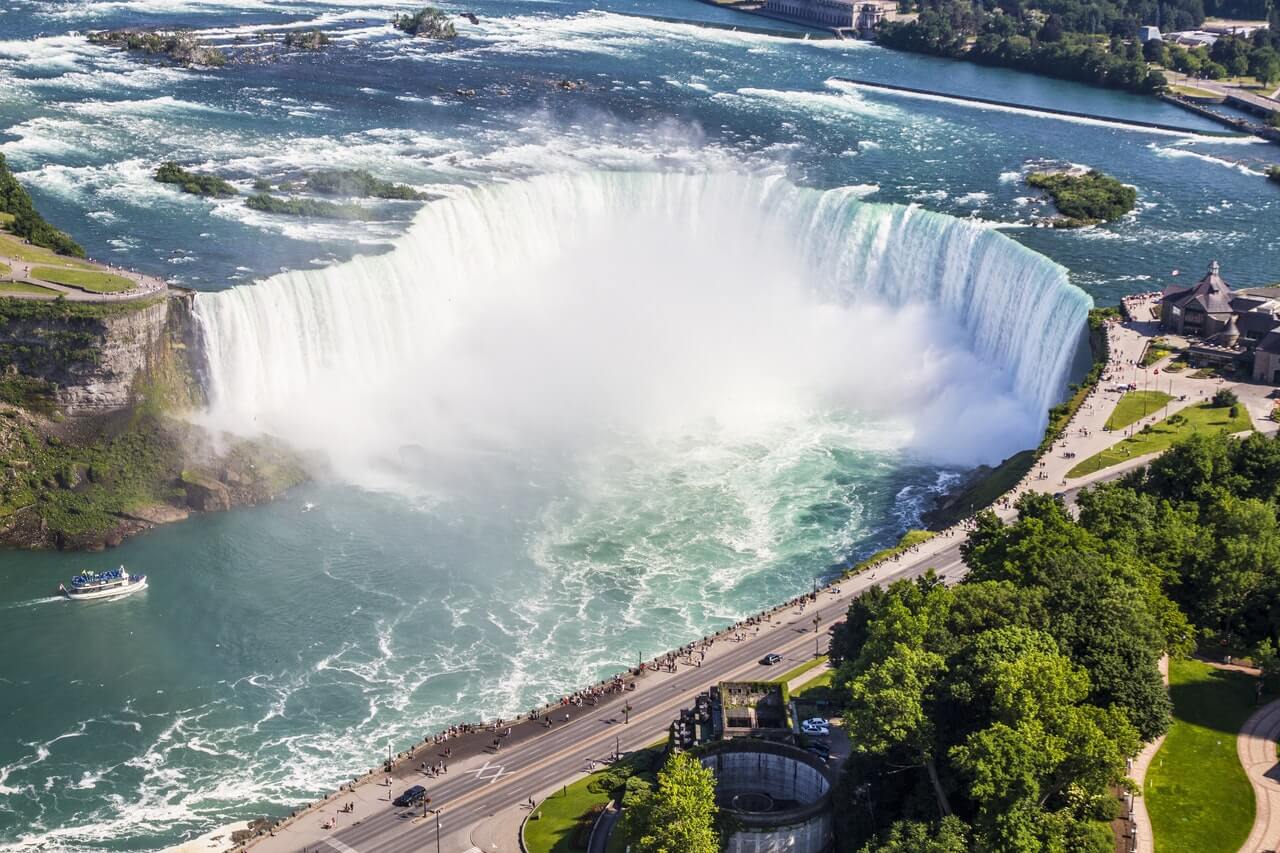 We hope that everyone gets a chance to celebrate our great country this weekend by getting out and enjoying what Canada has to offer, whether that be the great outdoors, family and friends, or some of the awesome celebrations and events which are planned for the holiday!
Featured Client
- Crieff Hills -
Retreat and Conference Centre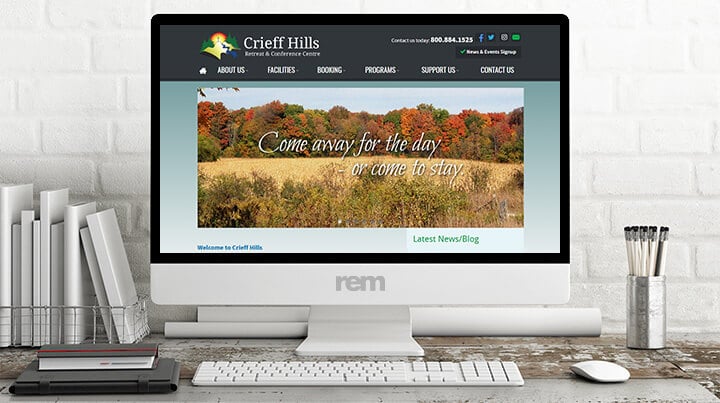 About
Crieff Hills Retreat and Conference Centre is a registered charitable organization committed to providing our guests – "a place apart . . . to come together".  The 250 acre site caters primarily to adult, youth, family and small business groups.  Crieff Hills is  located below Highway 401, directly south of Guelph.  Our 160 bed facility includes Lodges featuring semi private rooms with a 3 piece bath.  When staying in the Lodges,  guests take their meals in our 1874 School House Dining Room.   Our Retreat Houses are mostly century homes sleeping up to 24 people in bunk bed style accommodation with shared washrooms.  Each Retreat House has a fully equipped kitchen as well as a meeting area serving those staying there.   The Lodge and Retreat House facilities are ideal for most groups and are well used for special events such as reunions.
Our newest addition is The Pines which contains 570 square foot suites each with a full kitchen.  These suites are situated in a quiet area of the property and serve the needs of those who wish to come apart from their world for a quiet restorative time.  "a place apart . . . to restore your spirit"
Meeting space for overnight guests and day meetings is in our Conference Hall as well as in other small meeting areas.  Dining in Maclean Hall is available for up to 100 people.
The variety of our programs reflects our passion to present Crieff Hills Retreat and Conference Centre as an eco-friendly place apart for spiritual renewal and leadership development.  We welcome individuals, families, congregations, businesses, schools and agencies to enjoy God's creation.
Crieff Hills Main Contact Person: Lawrence Pentelow, Managing Director
Contact Lawrence at:    director@crieffhills.com   or   800-884-1525
| | | |
| --- | --- | --- |
| No. of Employees: 15 | Established: 1975 | Location: Puslinch, ON |
Visit Crieff Hills Retreat and Conference Centre website
Q:

Why did you choose REM?

 

A:

In August of 2008 we launched a capital campaign to build The Pines suites.  It was clear that we needed a professional presentation web presence for our organization.  We were looking for a solid and friendly company that would work with us not just for us.   The WebWiz@rd was critical for us to collaborate in development and provide the tools to maintain the site.  Every bit as important of course was the ability for our staff to work with and receive the support of REM staff.
Q:

What was it like working with REM?

 

A:

The REM resources that assisted us in 2008 and who work with us today are without exception, friendly, easy to access, professional and eager to train and transfer knowledge to us and allow us a high level of independence for every day work.
REM has proved to be the right choice for us.
- Lawrence Pentelow, Managing Director
---
Learn first-hand how we can help you with your website needs.
Contact us today!
Contributors
Latest Posts
Archive
Tags
Everything
Content Management
Technology
Design
Holidays
Off Topic
Support
New Features
Personal
Gaming
New Clients
SEO
REM News
Project Management
Account Management
Training
Marketing