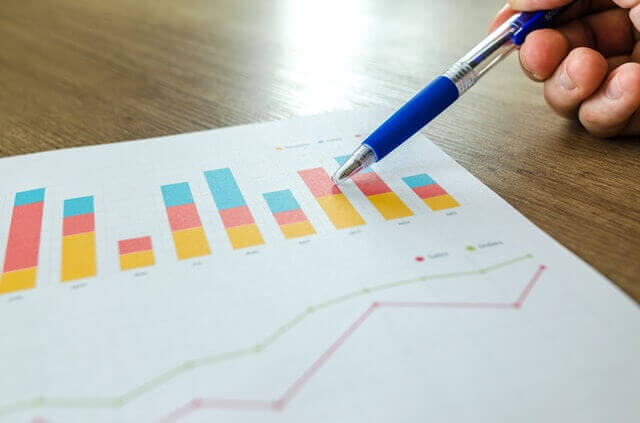 There are several ways you can invest in your business if you want to achieve success. Sometimes, the return on investment in your enterprise is traceable after a short duration, but other times what you put in may not yield immediate returns. SEO is one of the concepts you should consider including in your web design because it has a significant impact.
Here are a few details to help you understand the importance of SEO in web design and web content.
It Increases Traffic
One of the ways you can target specific visitors on your website is by optimizing the content available. SEO encourages more online shoppers who are searching for the products or services you offer to visit your site frequently, which will increase conversions. An increase in traffic to your website will also enhance the potential of capturing prospective clients, which will result in the expansion of your customer base.
Promotes Competitiveness
The internet is awash with websites for various businesses, and that includes web pages of your competitors. If you want to gain a competitive edge over other vendors in the industry you operate in, over and above making SEO part of your website design strategy, maintaining your rankings on search engines is the additional requirement you should not overlook.
The effectiveness of your website SEO strategy depends on continuous improvement to promote higher ranking on search engines, which will set your business apart from the competition.
Enhanced Visibility
The relevance of the keywords you use on your website content is part of the requirements of any SEO strategy because it enhances the frequency of the appearance of your site on most web searches. SEO improves visibility, which implies that users will locate your website quickly and that will increase the probability of making conversions. If your business requires a custom website or SEO services, contact us today!
| | |
| --- | --- |
| | Brad Anderson at 10:32 PM |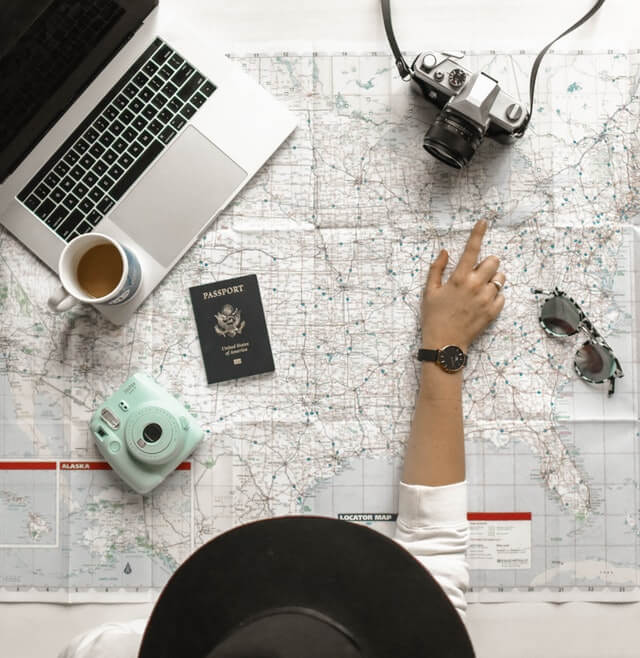 When you're running a business, security is really important. There are many things that are sent via email that are of a confidential nature. These might include financial spreadsheets, formulas, blueprints etc. You obviously don't want these things to fall into the hands of hackers or competitors.
There are many people out there who could use all this information against you in some way. If people come to know that your business is doing well, you could become a target for thieves and scammers of different sorts. In fact, the ingenuity of virtual crooks is constantly on the increase. So what should you do in order to maintain email security?
How Complex Should You Make Your Email Password?
Try to make your email passwords as complex as possible. Include letters, numbers and special characters such as !@#$%. You can also throw in some capital letters, if possible. However, don't make your password so complex that you can't remember it. You should have your password memorized rather than written down somewhere that others can access it.
Meaningful Passwords That No One Can Guess
Don't use an email password that others can guess, like your date of birth or your wedding anniversary. The best thing is to go with something that's personally meaningful to you that not that many people know about, such as the name of your favorite first grade teacher along with the year that you were in her class. Obviously this technique doesn't work if you go around telling everyone about this teacher. But if it's something that you will definitely remember and that no one else knows about, then you should be safe.
Using Memory Sticks and External Drives Instead of Email
Another thing you can do is curtail the type of information that gets sent on email or that gets saved in the cloud. Of course, this is a difficult thing to do. Everyone communicates using email these days and you might need an important piece of information from your accountant, which necessitates the use of email. However, it's better to get this information on a memory stick or an external drive. This way, it doesn't get sent over email and there's no possibility of it being hacked.
Contact us for more great tips on email security and choosing strong passwords.
We often don't take the time to tell people how proud we are of them so I wanted to take the chance to tell everyone what an amazing team we have at REM.  We have been working really hard this year to deliver exceptional design work, great new tools to manage your website and superior customer support for our customers.  I am so proud of our team in all of their accomplishments but I wanted to highlight a few.
Everyone at REM works hard each day for our clients to come up with custom designed websites that not only look great but are designed to engage their target audience.  Our team has been chosen for the 2019 Consumer Choice Award in Web Design for Waterloo Region.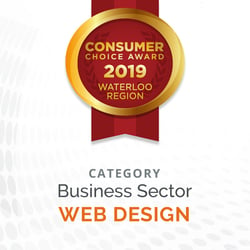 Award winners are the result of a in-depth, consumer evaluation process.
It involves the gathering of unbiased consumer opinions, calculated and vetted by some of North America's leading market research firms.
I am also extremely proud that we have exceeded 50, Five Star Reviews on Google this year.  This is also a proud accomplishment for everyone at REM.  We all work hard for our customers to live up to our #1 Guiding Principle which is Customer Success Comes First..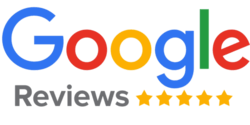 Have a look at the most recent reviews from our customers.
"It was a pleasure working with REM Solutions to redevelop my business website! They were patient, comprehensive and genuine about understanding my business needs and how to best represent that on my new site. I continue to appreciate the great customer service they have to answer all my questions as new web design ideas pop into my head! I would definitely recommend them for any non-techies out there looking for a new or refreshed website."
---
"Excellent group to work with, friendly, very responsive, and full of helpful advice. The design of our new site came out looking great and we are very pleased with the added features and the ability to manage our content through their WebWiz@rd CMS. Would recommend."
---
"REM helped us to design a website that worked for us! They were great to deal with throughout the whole process. The team we worked with was extremely professional, supportive and always quick to respond. We had a fantastic experience!"
---
What I love the most about these comments is the common theme about how great our team is at what they do and how supportive they are of our customers.  When I meet with people, I tell them all the time that we are not the only ones who can offer them a great website.  What I do know is we offer the best support for our customers not just during a project but throughout the relationship.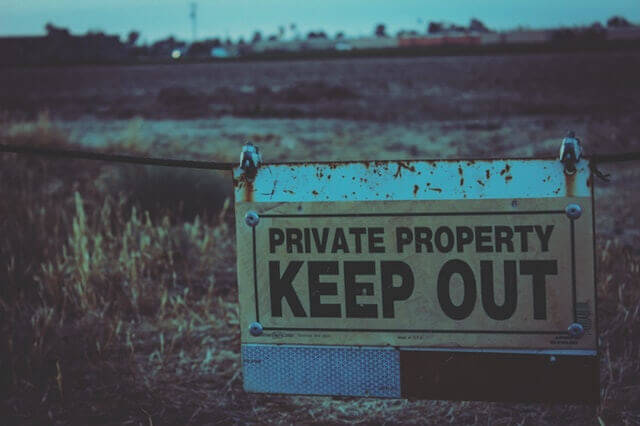 Virtually everyone uses email nowadays—for personal reasons and for work. People have almost started wondering how they used to get by without email before. In order to give instructions to someone at work, you actually had to pick up the phone and call them or go over to their desk and speak to them in person. Now, all of this is done over email.
Sometimes, emailing can result in a lot of back and forth and many clarifications might be needed, but overall people do agree that using email has made our lives easier. But along with this convenience, you'll find that there are many threats as well. There are email scams in which people try to get money out of you or sell you things that don't exist. How do you spot these and avoid them?
Emails with Just a link
You may have come across this type of scam. It comes in a form of an email with just a link. And it might even be an email from someone you know or used to know. But if they don't say anything in the subject line or in the body of the email to indicate they are a real person, then don't click on the link. It will probably take you to a website which imparts a virus or malware. Just click on the link to indicate that this is spam.
Emails Which Ask for Financial Information
You may come across emails which are trying to sell you an amazing product. Or maybe they're offering you some amazing service. Do not send your account number, your credit card number, your debit card number or any other financial information to anyone you don't know over email. In fact, don't ever send this information over email. Any email which asks you for this information is part of a scam.
Emails Telling You You've Won Something
Everyone wants to win the lottery and we dream about this happening from time to time. However, if you haven't actually bought a lottery ticket and you get an email from an unknown address telling you that you've won something, don't believe it. Most likely, you'll be told that in order to get the money you've won, you have to give them your bank account number. And once they have this, they're going to take your money or steal your identity.
Contact us to learn more about the different types of email scams.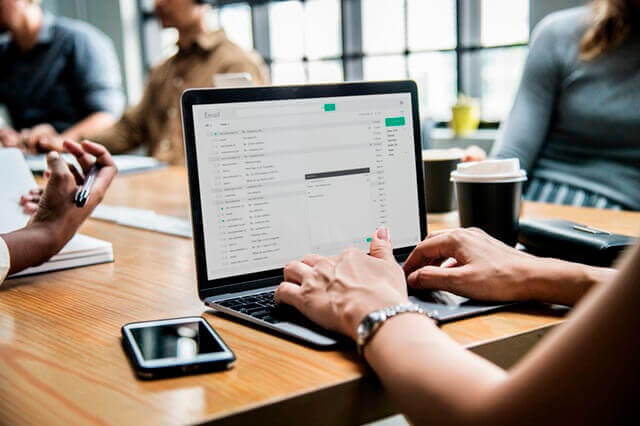 There was a time when almost all email scams were easy to spot. They were full of errors in spelling and grammar. They made absurd claims about wanting to hand you millions of dollars. Unfortunately, they're no longer so obvious. The ordinary ones aren't totally ridiculous, and some can fool experts.
This is an age when people voluntarily give the public vast amounts of information about themselves. Criminals only have to look on LinkedIn or Facebook to pick it up. In many cases, they can gather enough information to convincingly impersonate or target an individual. Instead of putting "Dear Friend" at the top of their email, they can put your name and the position you hold. They can pick up the name and title of a manager at your company and claim to be that person. Sometimes they'll set up a domain that looks almost exactly like your company's (e.g., Micr0soft instead of Microsoft) so they can put their own email addresses on it and get your reply.
The message can look very convincing. Maybe it will ask you to authorize a bank transfer. Maybe it will claim the sender has forgotten a password and needs it in a hurry. The people who concoct these messages are patient and hope for one big payoff. That's the opposite approach from the old-fashioned email scam, which hits thousands of people in the hope of fooling a few.
How not to be fooled
To avoid being taken in, be very cautious about every unusual request in your mail. If it seems out of character or asks for something that could have serious consequences, double-check it. Make a phone call or send a text message.
There are some things you should never send by email. If you're asked for a password, don't email it, even if you're sure the request is legitimate. Email isn't a secure medium, and it's best to get out of the habit of using it for confidential data.
Even the most skilled impersonators won't find it easy to match the style and tone of someone you know. If the message feels wrong, take an extra step to make sure it's what it claims to be. It takes only a little time and could save your company from serious trouble.
Making a good impression is always important. Talk to us about how you can have a website that will make the best possible impression on your audience.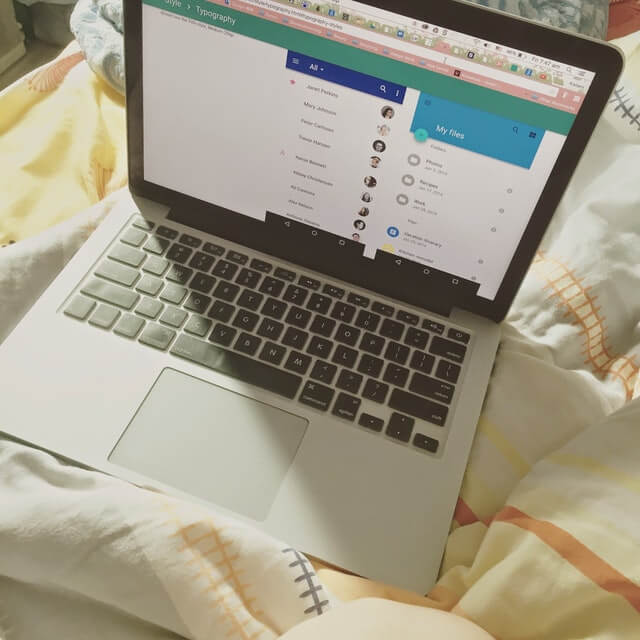 In the modern world of the internet and web browsing, there is little that is more important than your web browser. The web browser is the key to accessing everything and is your gateway into the world of the internet. In order to keep yourself and your data safe and secure while browsing the internet, it is important to be using a modern and up to date web browser at all times.
Features & Technology
Web browsers are constantly being updated and changed to incorporate new technologies into them as time passes and these browsers are updated to incorporate new and varied advances in technology. In order to make use of the latest innovations in technology, it is necessary to use a web browser that is as modern and up to date as possible.
Navigation
Another reason to use a modern browser is that some older browsers may not be capable of navigating modern websites properly. If new technologies and features that have been incorporated into modern browsers and web design are not properly supported by an older browser, it has the potential to cause these pages to be poorly displayed, cause page navigation to break or elements of the page to go missing.
Security updates & flaws
Older browsers may also be less secure as they may lack any security updates introduced in the meantime and will still suffer from any security vulnerabilities that have been discovered and patched out in subsequent versions or fixed in a more modern web browser.
There are still many older web browsers present on the internet that can be easily used for browsing the web but not all of them should be used. Some lack compatibility with the latest technologies, some have critical security flaws that may cause you to essentially give away your data to a hacker when simply visiting a normally secure web page and some have other, as of yet unknown, issues with security and compatibility. Regardless of how safe an old web browser seems to be, their use is not recommended and it is suggested to use a new and fully updated browser whenever possible.
If you have any questions, Contact Us today and we would be more than happy to help you.
| | |
| --- | --- |
| | Brad Anderson at 10:51 AM |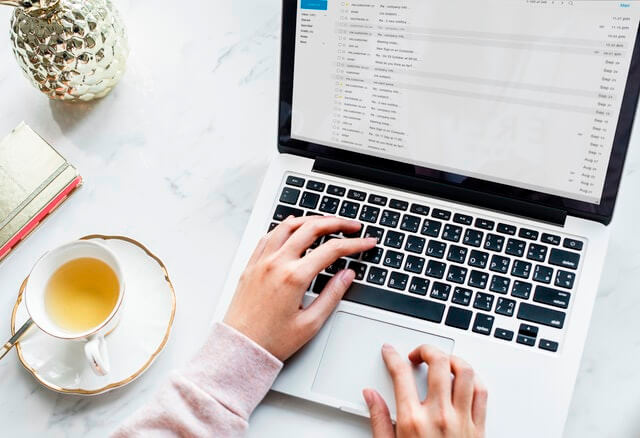 Email security is an area that needs constant fortification because of the shrewdness of today's hackers. Email hacking happens to billions of people, and sometimes it's difficult for them to get help because of the lack of human customer service. You can't afford to allow your email to get hijacked if you own a business, so you have to take preventive measures. Here are 10 quick tips that can aid you in minimizing hacking vulnerability.
1. Use a Complex Password
Create a password that has letters, numbers, and at least one strange character such as a money sign or asterisk if the email provider allows it. That makes it difficult for hackers to guess it.
2. Use Two-Step Authentication
Many email programs offer two-step authorization that requires a second security measure. If your email program allows it, sign up for it.
3. Change Your Password Every 30 Days
Most providers will urge you to change your password every 90 days. You can keep your account a little bit safer by changing every 30 days instead.
4. Do Not Choose a "Keep Me Logged in" Option
Do not ever opt to keep yourself logged into an email program. Completely log in and out of the program every time to avoid vulnerability.
5. Close Your Browser
Close your browser when you are done using the internet. Clear your temporary files and your cache, as well.
6. Use Incognito Mode or Guest Browsing
Incognito mode, guest browsing, or something similar will erase all of the items mentioned in the last tip. It will delete those things the moment you close the browser.
7. Do Not Click on Strange Email Links
Never open a link that comes in an email from someone that you don't know. Many people fall into that trap and download viruses and trojan horses.
8. Do Not Open Strange Attachments
Never download attachments that come in emails from strangers either. If you don't know who is sending it to you, don't bother with it.
9. Do Not Answer Personal Questions
Steer clear of emails that offer you the world and then ask you for a slew of personal information. That's called phishing, and it's a ploy to take your identity.
10. Report Phishing to the Proper Entities
Report any phishing attempts that you notice to the proper entity. You will be doing other email account holders some justice by doing so.
Contact us if you need assistance with secure web page creation, content strategies, or technical advice. Our specialists can help you heal any security breaches that you may have. We're waiting to hear from you.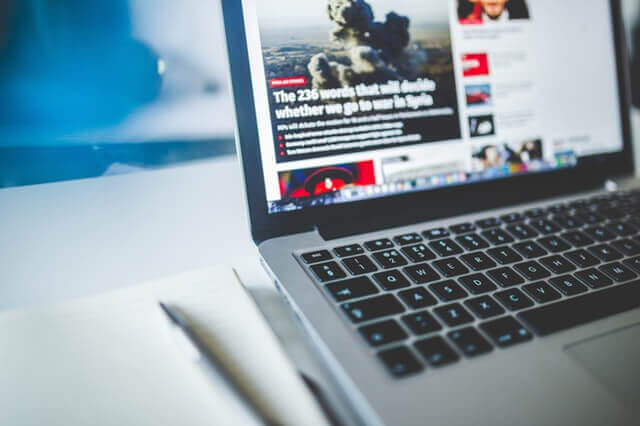 A security oversight common to many people is failing to keep their web browser up-to-date. These could be the same people who keep their computer operating systems current by uploading the latest security patch and who avoid opening email attachments from strangers. This inconsistent behavior often happens because they simply aren't aware that browsers present a security risk. If their browser auto-update setting isn't ticked, then their risk of suffering serious security consequences substantially increases with each passing year.
What are these consequences exactly? They're the effects of having your browser and possibly your computer infected with malware. The exact effect will depend on the type of malware. It might change settings on your browser so that your homepage is a website full of advertising, dangerous links, or dangerous downloads. Or it might simply redirect your browser to the site.
Other types of malware might lie dormant until you visit certain types of websites such as the login page of a bank. When this happens, an installed keylogger may start recording your keystrokes as you log into your banking account, and thereby record your login credentials.
How Your Browser Gets Infected
There was a time when getting infected required clicking a link, opening an email attachment, or downloading and installing "software." Today, you need only visit a malicious website to get your browser infected. This is often done using what's called an exploit kit that's installed on the server that hosts the website.
The exploit kit communicates with your browser in an effort to find and exploit a vulnerability in its code. If you aren't using an up-to-date web browser, it may be riddled with old vulnerabilities that were never fixed by security patch updates. In this case, the odds are good that the exploit kit will find one if not several of these.
Failing to update browser plugins and extensions is another way that browsers become infected. Adobe's Flash Player and Oracle's Java are two plugins that require regular updates because security vulnerabilities are regularly being found in them.
Your best defense against infection is to make sure your browser's auto-update setting is switched on. Delete all browser plugins you aren't using and keep the others updated. Don't assume that your plugins auto-update. If any lack this capability, you'll have to either manually update or delete them.
Failing to keep your web browser and its plugins up-to-date not only exposes your browser and computing device to infection, it also endangers the networks you use at work as well as the devices of your colleagues. For more information and answers to your questions, contact us.
| | |
| --- | --- |
| | Brad Anderson at 12:01 PM |

When it comes to keeping your data secured and preventing it from being stolen, keeping your email secure and choosing strong passwords are a vitally important, yet often overlooked aspect of data security. Many people simply gloss over these aspects. This is especially true for passwords where it is disturbingly common to hear it suggested that an individual or group should change their password to a certain easy to remember set of letters or numbers such as password or 123456. This is rather disheartening because it shows how so many people put little stock in something as critical as password security.
Password Security
A secure password is one of the most vital aspects of ensuring your data security as the password serves as the first line of defense for your data, so having a strong password is especially important for anyone who wants their data to remain safe and secure. Some important ways to keep passwords secure are:
Use different passwords for each account
Make sure nobody watches you enter your password(s)
Log off whenever you leave your device
Only enter your passwords on computers you control
Avoid entering passwords when using unsecured connections
Don't tell anyone your password
Change your password regularly
Following these tips and others like them will help you to make sure that your passwords remain secure and prevent your accounts from being hacked because of weak passwords.
Email Security
Email is a vitally important tool for everything from business to casual conversations between friends. Unfortunately, the security of email is often severely neglected to the point where it is virtually nonexistent as this form of security is usually seen as far less significant than other forms of internet security. It is a fact that information stored and sent by email is vulnerable. There is, sadly, no way around this. That said, it can be mitigated by following these practices:
Don't open attachments from email addresses you don't recognize
Do NOT click on suspicious links
Pick a strong password and change it on a regular basis
Don't check your email when using unsecured WiFi
Don't send personal information except when absolutely necessary
If you have any questions about e-mail security and password security, then please contact us.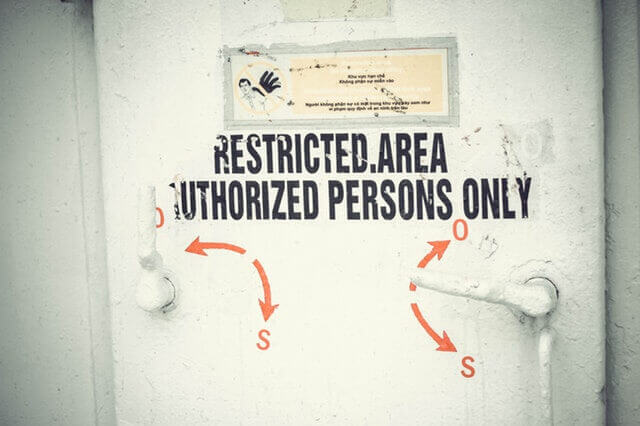 We've been told often enough that it's important to pick a strong password. Use "PASSWORD" or "123456," and a crook will guess it in three tries or less. But it's not that easy to pick one that we can remember but no one else can guess. Creating a password that's so hard that it has to be written down and left next to the computer isn't great security.
Here are a few ways to create a password that's secure yet practical.
Use a password manager. Most browsers give you the option of saving your password behind a master password. This lets you devise difficult passwords and not have to memorize them all. Just make sure that your master password is very hard to guess and you don't lose it.

Pick a long, silly phrase. Length is the best way to make a password hard to guess. A nonsense phrase, like "Waterloo cats ponder endless walls," sticks in the memory yet is practically unguessable. If you can make a mental picture out of it, perhaps with two cats staring down an infinite corridor while wearing Napoleon hats, that helps you to keep it memorized.

Use punctuation and digits in all your passwords. They widen the possibilities an attacker has to guess from and defeat dictionary guessing. You could make the last example stronger by changing it to "2-Waterloo-cats-ponder-endless-walls."

Generate random passwords with software. There are many applications and websites that will give you a random string of letters and numbers, of whatever length you like. Ask for at least ten characters. Use the password manager so that you don't have to memorize it.
Whatever method you use, keep your passwords written down in a safe place, preferably locked away, just in case you forget or you need to move to another computer. If you've got a good system, you won't have to pull out the written copy very often, but it's a lifesaver when you need it. It also gives you the confidence to pick tough passwords.
No matter how strong your passwords are, make sure you're dealing with sites that hold up their end. Look for a lock in the address bar to make sure the website is handling your password securely. Good web design keeps good passwords safe. Contact us to learn about our design services.
Contributors
Latest Posts
Archive
Tags
Everything
Content Management
Technology
Design
Holidays
Off Topic
Support
New Features
Personal
Gaming
New Clients
SEO
REM News
Project Management
Account Management
Training
Marketing