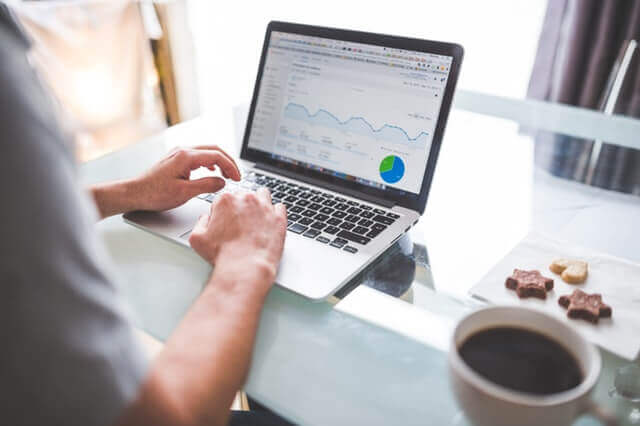 Designing your own website is not as easy as you think. Of course, these days making a website with nothing but notepad and determination isn't your only option, but even when using a website builder there are a lot of aesthetic and technical issues that can come from saying no to the professionals. There are so many things that have to be considered when designing a website,
Is it responsive?
One of the most common mistakes and often the hardest to fix is making your website responsive so that it loads cleanly and formats well on any device a user might visit your site on.
Your site may look good on a desktop monitor at 1080p, but someone trying to navigate your site on their phone might see everything as a jumbled mess because it's compressing everything onto a tiny screen. Even users who own tablets or laptops could be using different resolutions that while they aren't too far off still don't respond well to the formatting of the site.  
Is it accessible?
Your site must be able to be used by people with varying disabilities ranging from problems with sight, hearing, or even difficulty with motor functions. Having captioned videos, images to important information, laying out your content in a non-confusing way, finding the right contrast colors for your site, even adding support for users to navigate your site with only a keyboard are all things that you need to think about when designing a website. You don't want to cut out a portion of your clientele because your website was too frustrating to navigate.
Is it optimized? 
No one is going to see your site if it isn't optimized. Having a good SEO and lots of keywords that connect to your site is vital to gain any traffic online these days. When someone searches something related to your company online, you want to be the first result they see. Optimizing your website and connecting it to your content takes some finesse.
Designing a website yourself is all well and good if you want to take the time, money, and resources to do so, but a company requires many things to grow and stay successful, and a website is too important these days to afford any mistakes with. In most cases, it's best to leave the design of your website to the professionals rather than to go at it yourself. There are so many things that have to be considered and it takes years of experience to know what works and what doesn't when talking about web design. To learn more, contact us.
Why Using an Up-To-Date Browser is Important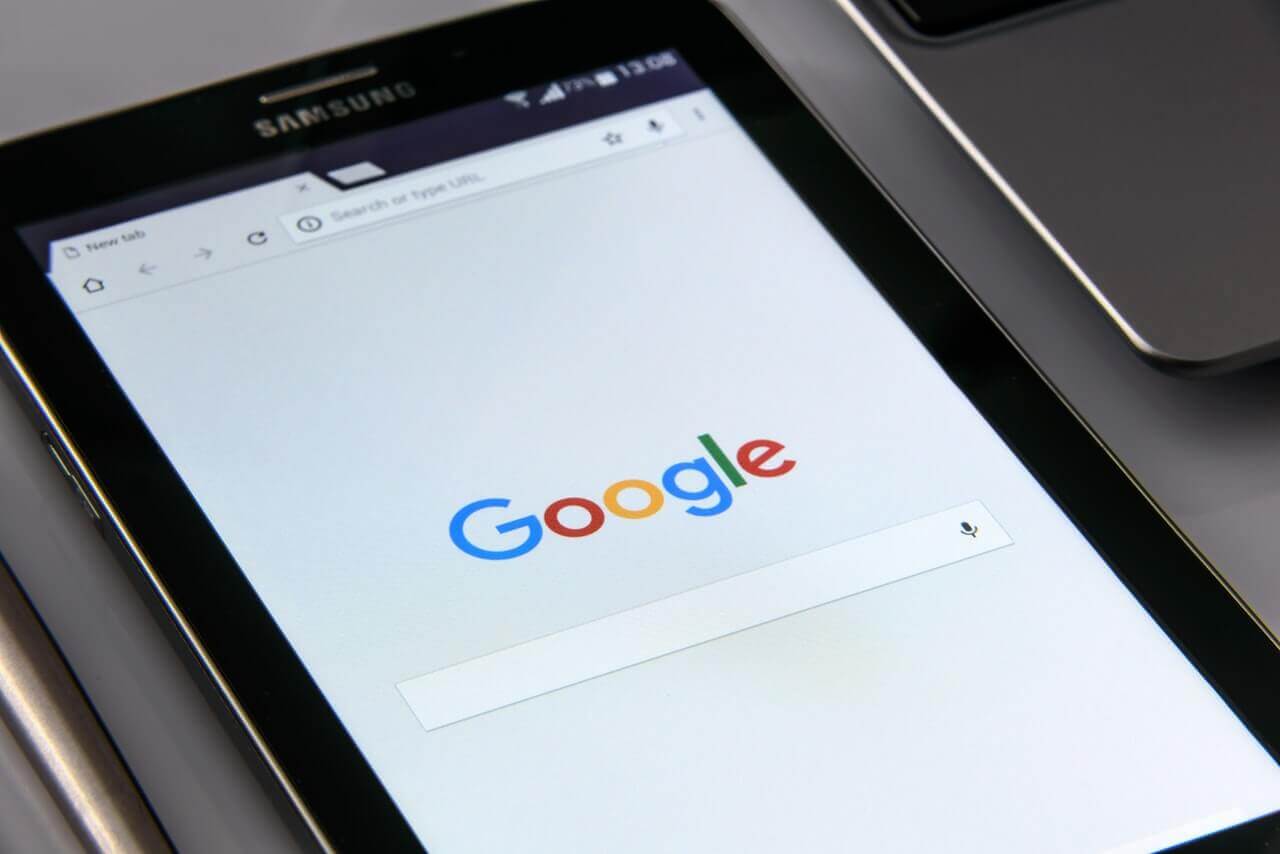 Updating your web browser will make your browsing experience more ideal. An updated web browser supports modern technology and applications used in websites. Browsers also often have security fixes that you will only have access to if you are using the latest version. Updates to browsers add new useful features to make using the web easier.
Modern Technology
The latest browsers have support for HTML5 and CSS3. HTML is the language that specifies web page content. The latest version of HTML, HTML5, has many new features to streamline web browsing. For example, external players are not required to play video and audio, and you can embed video directly into your web design rather than linking a user to YouTube.
Web design with HTML5 creates more attractive and accessible content. CSS is a language that specifies how web page elements should appear. CSS3 is the current version of CSS. CSS3 makes websites appear more attractive and makes interaction easier. Using an up-to-date browser ensures you will see the website in the way the web designer intended.
I would personally recommend using either Google Chrome or Opera, as they have the most robust and modern technology available today.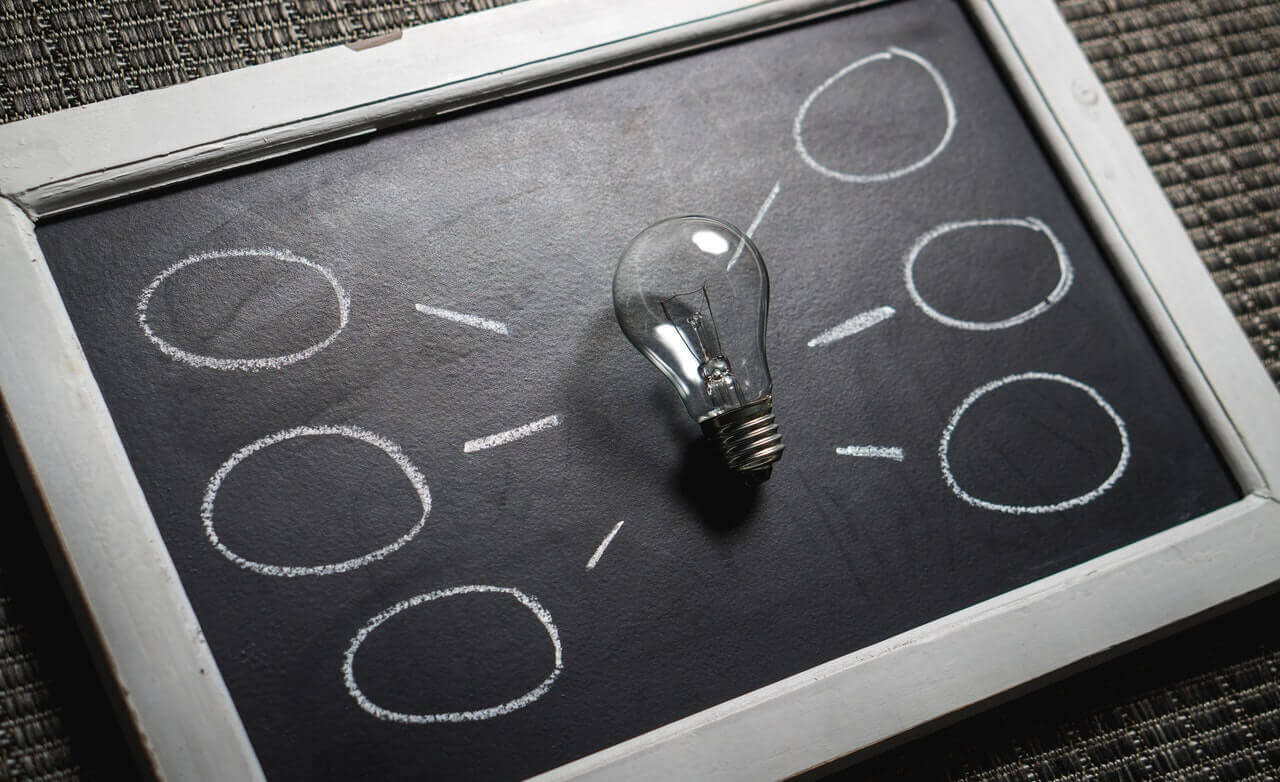 Security Fixes
No application is perfect, including web browsers. Often, new security issues arise that can impact the security and safety of your browsing. Using the latest version of a browser protects you from viruses and malware. Your privacy is also better protected by using an up-to-date browser.
You need to be especially careful of using completely obsolete browsers such as Internet Explorer, as you will be extremely vulnerable to virus and malware attacks such as the infamous "WannaCry" ransomware attack that recently swept the planet. This is because those browsers no longer produce updates to defend against things like these.
New Features
Each browser release contains new, useful features. By keeping your browser updated, you will have access to the latest and greatest features. These will make web browsing more pleasant. These features may include things like caching your browser history to save bandwidth on future visits to the same website, saving your passwords so that you don't have to type them in every time you visit a page, and add-ons such as AdBlocker which prevent those pesky pop-ups and sidebar advertisements from appearing. You will save time by using features meant to make your browsing efficient.
Using an up-to-date browser will optimize your web browsing experience. Check to make sure you are using the latest version of your web browser today.
If you have any questions or concerns about your browser use, feel free to ask these to our support team and we will be happy to follow up with you.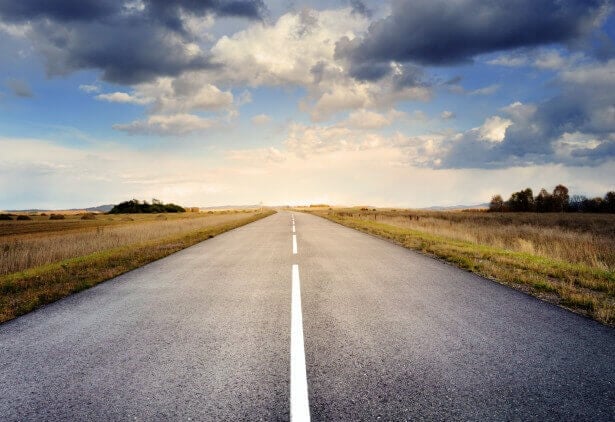 "Technical Road Maps Are Never Done"
The calendar year has rolled over to 2016 and our latest quarterly general meeting has completed.  
It is safe to say that our entire team is so overwhelmingly enthusiastic about our next set of technical objectives, that they are bursting to spill the beans.
"I Want To Spill The Beans Too"
But I can't....not yet.  Let's just say that our technical accomplishments of the past are about to give the REM team the tools to jump even farther ahead of our competition!
Stay tuned for more details....
| | |
| --- | --- |
| | Jamie McBurney at 9:00 AM |
By the time you read this post, we've probably already selected a winner for our Holiday Greeting Card Music Puzzle but you still might have fun taking a look at what our team accomplished over a few Friday afternoon Creative Jam Sessions!
Our core culture revolves around a few guiding principles and it takes a lot of our effort to fulfill those objectives to a standard that makes us feel proud.
We often counter balance that hard work with some sort of activity that helps us stretch our legs (often literally) but in this case figuratively with a project that didn't have many business rules to adhere too.
Our Team Had Fun Creating Everything From Scratch
Sean Sanderson was able to create a festive back drop and establish his trademark typography.
Sean McParland created the random and wacky bobble head routines.
Ryan created the physics based snow fall.
Christine created the bobble people.
I added the music and the puzzle sequence.
Jill, Shauna & Rob provided feedback and collected customer praise!
It's cliche to say, but still true: a team that plays together stays together.  Thank you everyone for your kind words and feedback and I can't wait to see what happens in our next goofy project.
| | |
| --- | --- |
| | Jamie McBurney at 11:00 AM |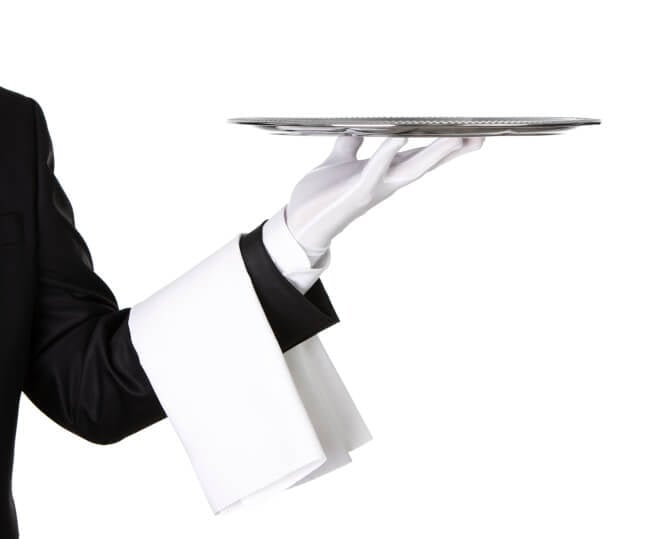 REM has always provided our customers with a higher degree of attention than our competition.  It is our number one value proposition put towards the "Customer Success Comes First" guiding principle.
Our existing customers already enjoy 150+ hours each month of free access to our live humans, located in Kitchener, Ontario, to solve business challenges, improve website aesthetics, and rank higher in Google searches.
They already trust our account facing team leaders, Laura and Jillian,  to help take great business ideas and make them successful digital strategies, and REM has been working hard to extend that concept to our other leaders!
If the title of the post wasn't a clear enough spoiler, REM is quickly creating our next fantastic customer success centred offering:
REM White Glove Services
The idea has been matured enough to finally give this teaser post and I can share some of the initial details to get you thinking about reaching the next plateau of excellence with REM.
Start Thinking:
Direct access to accomplished graphic designers - You Bet

Direct access to SEO strategists - No Problem

Bigger cloud storage repositories - Bingo
Come back in a few weeks to get the complete picture.  You'll enjoy the new opportunities to advance beyond your competitors!
| | |
| --- | --- |
| | Jamie McBurney at 9:55 AM |
Our new site has been happily humming along since we launched it a month or so ago.
This site launch was in conjunction with the launch of WebWiz@rd 4.0 and we couldn't be happier with the results!
We've added some great new sections to the site that are really interesting reads if you want to go deeper into collaborative psyche.
The star of the show is still WebWiz@rd.  Everything on our site is powered by the fantastic tool set found in our content management system. 
| | |
| --- | --- |
| | Jamie McBurney at 9:20 AM |
I'm going to start by saying that I love WebWiz@rd 4.0.0!
There are a number of wonderful updates that have been made to WebWiz@rd with the recent launch of our updated CMS, and over the coming weeks I'm going to blog about some of my favourite changes.
A number of our updates decrease the amount of time it takes our clients to manage their websites.  This was obviously an important consideration when determining how our updates would take shape, because we understand that although our clients want their sites to look and function amazingly, they don't always have a great deal of time to maintai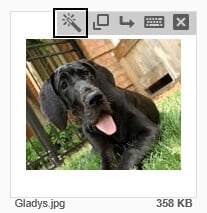 n their sites.
One of the new features that I really appreciate is the addition of a new icon and link within the File Manager.  At the top of each image, there is a new icon which if clicked, loads the image directly into the Image Editor and of course directs the user to the Image Editor as well.
Nice.
(Oh my goodness, what a cute puppy!)
| | |
| --- | --- |
| | Jillian McBurney at 11:30 AM |
Our latest and greatest version of our WebWiz@rd content management system has just entered the exciting phase of Alpha testing.
The first live site to use the technology will of course be ours, and will be launched within the next few weeks!
A more exciting update will follow after our site launch.
| | |
| --- | --- |
| | Jamie McBurney at 10:20 AM |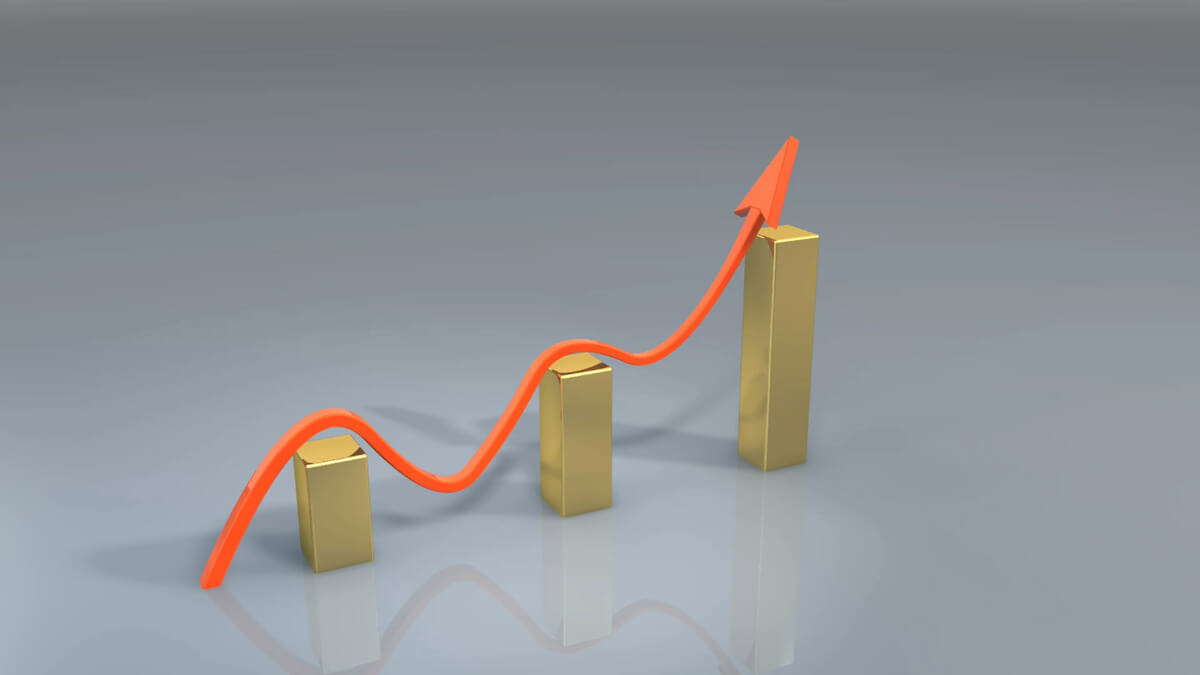 We had another great quarterly meeting in October and I was able to finally announce a lot of the new and exciting things we have planned for REM in 2015.
Two of our finest employees, Ryan Covert and Sean Sanderson were both promoted in appreciation of their talents and their commitment to REM.
That was to make room for the next round of new employees!!!!! Yeah!!! We're growin' again!
I also demonstrated our newest round of wicked WebWiz@rd updates that will be launched February 2015 which has our mobile content delivery platform integrated.
That's not all either. I outlined our next phase in making our obsession with customer satisfaction an even more prominent part of our service offerings next year.
I mean, it was high fives and smiles for 4 hours straight!
2015 is shaping up to be the most energetic and exciting year for all of us at REM and as things develop I'll make sure to keep everyone in loop!
HIGH FIVE!
Image courtesy Public Domain Pictures
| | |
| --- | --- |
| | Jamie McBurney at 11:30 AM |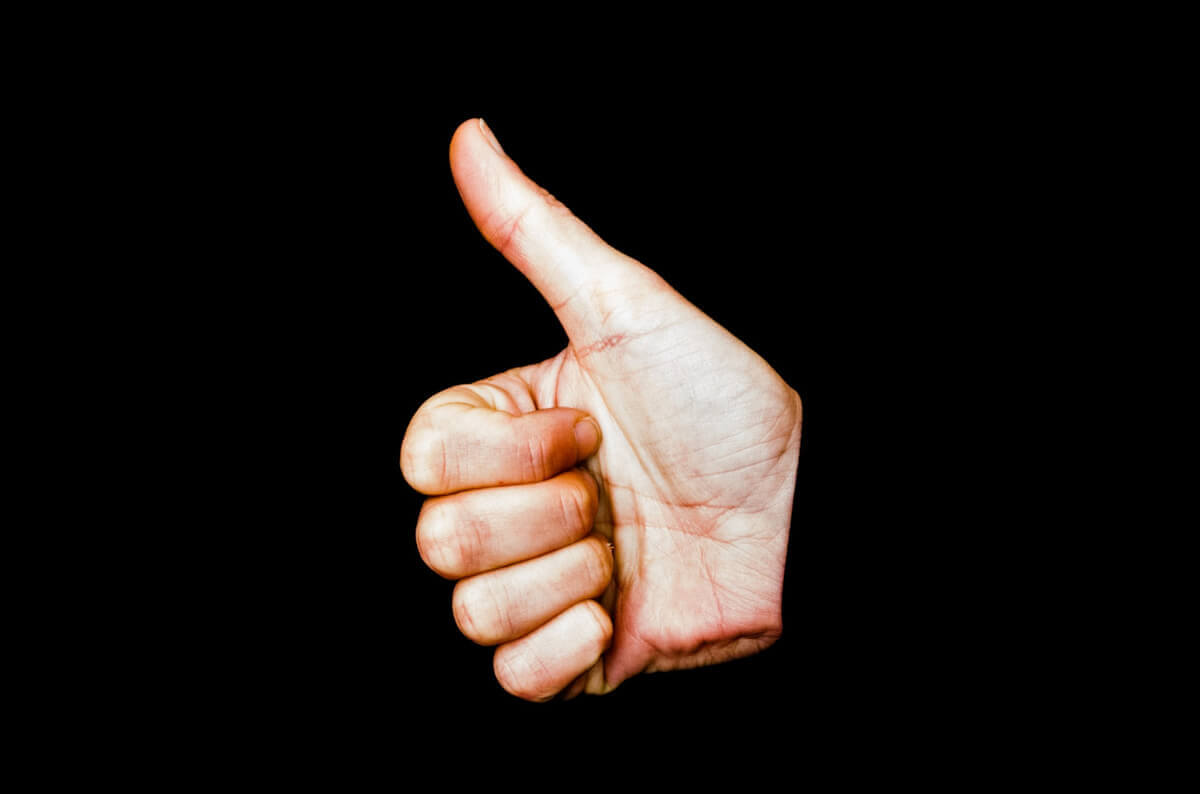 One of the biggest strategic decisions I've had to make at REM in the last 6 months was whether to pioneer a new responsive framework for customers that wanted true WYSIWYG editor capabilities or to strip many of my favourite WebWiz@rd features to give customers a set of tools that more closely resembled our biggest rivals in the CMS space.
I've poured over hundreds of case studies, white papers, debates and discussions regarding the many benefits of responsive design, but most of discussions discounted what I think to be one of the most important parts of a CMS which is to make content creation and manipulation SIMPLE TO PERFORM but POWERFUL IN RESULTS!
When I submit to random debates that my customers want to use tables to layout their content and my customers don't want their pictures to scale under all scenarios and my customers don't want 3MB page files to download onto mobile devices I get the same response, "Tell your customer they are wrong because reasons, and teach them to be right because reasons".
Long story short, as a customer focused company, REM offers guidance and advice but never forces our customers into situations that make them feel uncomfortable. That's not our job. Our job is to make a fantastic set of tools that put our customers in control of creating great looking content.
Going back to my first paragraph though, I ultimately decided that the newly emerging tools and frameworks out in the wild were not appropriate for the segment of users that need more control over their content layout and style. So for the last month I have been designing a perfect hybrid solution that allows our customers the ability to fully - as in FULLY - control their content position, size, style etc... for big screens and mobile devices alike!
After putting in the leg work to prove that my technology and approach works, it almost appears that the other framework makers were more interested in philosophical and theoretical perfection and didn't take into account the power that had been removed from the end users of the CMS.
Anyway - I can't wait to reveal some of this stuff....
Photo provided by George Hodan
| | |
| --- | --- |
| | Jamie McBurney at 10:30 AM |
Contributors
Latest Posts
Archive
Tags
Everything
Content Management
Technology
Design
Holidays
Off Topic
Support
New Features
Personal
Gaming
New Clients
SEO
REM News
Project Management
Account Management
Training
Marketing