Entrepreneurs and business owners understand the importance of having a website. However, many ask themselves where they should begin. How do they compete while providing the best return on investment? Regardless, there are advantages and disadvantages to both custom website design vs. using templates.
The debate over using a custom website design or a template is very common. Obviously, there is no one-size-fits-all right answer. You must evaluate the advantages and disadvantages for each, and choose what is best for you. Here are some elements to consider.
Budget - We have all seen the commercials offering to get your business website designed for $1 or even free with a hosting plan. You can then build your website using a predefined layout and options. Initially, this looks much cheaper than custom website design. However, if you need changes, the cost to add functionality and usability can end up costing more in the long run.
Branding - When you choose a free or low-cost template design, it is common to expect restrictions, co-branding, or advertising conditions. Your website's main purposes are building your image and growing awareness. Custom website design gives you full control to highlight your company, products, and services.
User Experience - Website usability is extremely important. Visitors, leads, and customers must be able to easily navigate your site and find the information and products they need. Templates, while sometimes visually appealing, often miss the mark on usability. The user of your website must be able to easily learn their way around and achieve their goals.
Scalability - Templated website design is intended as a one-size-fits-all solution. While elements and plug-ins are often available, they can cause slower website reaction times. On a low traffic website, there is rarely a problem. However, a better option is forecasting future visitor growth and needed functionality.
What haven't we covered yet that is important to you? If you would like to talk about the advantages and disadvantages of custom website design vs. templates, or need more information, please contact us.
| | |
| --- | --- |
| | Todd Hannigan at 10:25 AM |
3 Things That Can Go Wrong
Should you use a pre-made website design template? A drag-and-drop website editor sure seems to make things easier. However, easier does not mean better. Here are three things that can go wrong when using design templates.
It Leads to Poor Branding
Using a pre-made template will reflect very poorly on your brand and is a disaster for your marketing efforts. Some templates have literally been used by dozens of thousands of people. The more popular they become, the more recognizable they are. If you want to stand out, you need to have a unique website.
You Are Stuck in a Box
With design templates, you are stuck in a box. Most templates have extremely limited design features, with a built-in menu, header, and widget structure. If you want to, for example, create a slideshow menu, sidebar, or header, you will have to upgrade to a more expensive template -- which will still be quite limited.
You Can't Improve Customer Experience
Ideally, you want to be able to streamline your visitors' experience on your site. For example, if you want to direct them to a landing page, you need to be able to customize your site in such a way that gives them cues to go there. You will need to constantly tweak your site so that the user experience improves. If you are using a pre-made template, you will be extremely limited in your ability to do so. You also need to make sure that your website is mobile friendly, something that many templates lack.
We service Kitchener, Waterloo, Cambridge and Guelph and the surrounding areas. Visit our site at remwebsolutions.com or call us at 519 884-4111 to arrange a demonstration of what we can do for your business to set you apart from your competition.
| | |
| --- | --- |
| | Todd Hannigan at 10:50 AM |
You have a business in either Kitchener, Waterloo, Cambridge, or Guelph, and tried your hand at web design. Unfortunately, the website hasn't brought in new customers or increased sales. What went wrong? There's more to web design than merely building a website. Its design should reflect the fact that people will use it. You want their experience to be pleasant and convenient. For troubleshooting purposes, here are 5 signs your website needs work:
Your Website Loads Slowly
People have busy lives and they don't have the time to wait for slow loading web pages. The one advantage that print media has over many websites is that it only takes a second to turn a page. Too many web pages take longer than 5 or even 10 seconds to load. While some people will wait for a single slow loading page, they won't have any inclination to explore multiple slow loading pages. Two important factors affecting web page speed are its design and the server that hosts the website.
Your Website Isn't Search Engine Optimized
To get search engine traffic, your web pages should use keywords in the content, and in their titles. Keywords also help in your image descriptions. The URL of every page should contain legible words, some of which are keywords. You should also work in different but related keywords into your content.
Your Web Design Has Navigation Issues
Your navigation system should follow standard conventions so that people can navigate effortlessly without having to think too much. Place navigation links along the top and/or sides of each page. People should know exactly where they are and be only one click away from the home page. The navigation should be logical and make sense.
Your Web Design Doesn't Quickly Tell the Visitor What You're About
The visitor should know within a few seconds of landing on your website, what your business is about. Sometimes the name of your business makes this apparent. If not, your home page should have a simple statement near the top of the page that draws the eye. Don't leave this to a logo or picture.
Your Web Design Uses Harsh Colors and Difficult Font
A red background with blue font creates instant eyestrain. White or yellow font on black backgrounds also make for difficult viewing. There are many bad color combinations. Fortunately, you need only use black or gray font on a white background. Although there are other workable combinations, the conservative black/gray font on a white background will always work. Make sure the font type and size is easily legible.
If you require help with your web design, contact us. We design websites that improve business. REM Web Solutions serve Kitchener, Waterloo, Cambridge, Guelph, and surrounding areas.
| | |
| --- | --- |
| | Todd Hannigan at 10:20 AM |
When looking for ways to market your website online, you have almost certainly come across information about SEO, or search engine optimization. However, you might not really have a solid understanding of what it is or why it is important.
SEO is not something that you will want to ignore, no matter how small your business is. In a world where so many people use Google to look up anything and everything, making sure that your site can be found on this popular search engine and all of the others is critical.
What is SEO?
SEO, or search engine optimization, is a pretty simple concept. Basically, it refers to making sure that your website can be easily found on the major search engines. There are things that you can do to make it easier for Google and the other search engines to find and index your site on their search results.
Why is SEO so Important?
Search engine optimization is important because a lot of people are using Google and other search engines to look for information, businesses, online shopping and more. Making sure that your site pops up in the search engines -- and eventually helping your site reach higher and higher on the search engine results -- is key to being found by potential customers and to beating out your competition.
As you can see, search engine optimization is something that you should put a focus on. Luckily, REM Web Solutions can help you with every step of promoting your site for Google and other major search engines, such as Yahoo and Bing.
As I mention in all of my WebWiz@rd training sessions here at REM, it is really important to get a Google Analytics account. Not only for the HTML code that you get to add to your site for better SEO, but the even more important aspect of utilizing it for keyword searches. It's the keyword relevance that draws in the qualified traffic to your website. So, in order to bring this highly qualified traffic to your site, you need to develop a better understanding of keywords.
That's where Analytics comes into play. Google's Keyword Tool, with its huge database of keywords in over 50 languages, is a great place to start. You can even enter a phrase that describes your website right in Google to get a sense of traffic. But before you do that, let's utilize your Google Analytics account to conduct the research.
Google Analytics allows us to see all of the relevant data in an easy to read format. It's almost like having the answers to a test before we write it. The entire "keywords" section is devoted to providing the keywords people used to find our website, how many visits from the keyword, how much revenue that keyword generated, the bounce rate and so much more! This is very informative data to have before you start investing time and effort into organic and paid searches.
Remember, we want to bring qualified traffic to your site. SEO experts follow a basic thumb rule for choosing keywords that bring the most relevant, revenue-adding traffic to your website. Here are a few considerations:
Phrases are better than singular words.
Target highly searched terms that have as little competition as possible. However, do not use keywords that have less competition just for this reason alone.
Choose keywords that are specific with a narrow focus but you don't want to be too specific that you start to lose traffic.
Localize your keywords by making use of your geographical location (Web Design Kitchener Waterloo).
Remember, you will want to get the most of out of your keywords when you begin to optimize. That means including them in obvious places on your web site (Meta Tags) in order to achieve high keyword density, frequency and prominence.
Without having a good place to start, choosing keywords can quickly become mind boggling given there can be literally millions of keywords to choose from. Besides, choosing the wrong keywords can be disastrous and set you back months if you are optimizing your site for organic search. For that reason alone, is worth the time and research using Analytics.
| | |
| --- | --- |
| | Todd Hannigan at 11:10 AM |
Your business website is designed to enhance awareness of your brand, garner sales, engage with your prospects, and showcase your products and services. Social Media tools go a long way toward accomplishing these goals. Here's how:
Social media tools provide an easy way for prospects to connect with you. Those strategically placed, clickable icons on your page allow them to connect with you across all your social media channels - with one click of the mouse. 

Social media tools make it easy for existing clients to share your expertise with potential clients. One of the most valuable social media buttons on your website is the one that says 'share' or 'forward'. Your clients can easily share blog posts, newsletter sign-ups. and other valuable content. Tweetables are another easy method of sharing insights and quotes right from your website.

Social media tools are a great way to increase website traffic. These tools help direct people to your website, newsletter, blog, and service or product links. Social media should enhance, not detract from, your website.

Social media tools increase your SEO rankings. Social media tools help increase your SEO rankings. This, in turn, increases your search engine rankings and drives traffic right back to your website.
Social media offers many valuable benefits to help grow your business, increase awareness of your brand and boost sales. Using them to learn more about your target market and engage with your audience is part of a strategic marketing plan.
Make the most of your social media tools and icons today and watch your business grow tomorrow. Contact us today to see how we can help.
Do you have questions about how SEO can benefit your business? Have you heard about search engine optimization, but aren't sure it works? SEO is a powerful low-cost way to get your business to show up where it matters – online. Let us help you understand SEO and the importance of investing in it for your business.
SEO is how your business website is found and ranked by all search engines. SEO is a method of maneuvering your website's content, code, keywords and links to ensure your website ranks higher than your competitors on search engines like Google and Bing. Because most people don't look past the first page of search results, SEO is an important tool for increasing awareness of your brand.
1. SEO Is an Investment of Time That Pays Off in Dollars.
By optimizing your website, products, and services for high search engine rankings, you'll position your brand for greater exposure and more sales. After all, in the words of Marc Cuban (of Shark Tank fame), without sales, you have nothing. Ignoring SEO is akin to leaving money on the table.
2. SEO Is an Investment in Your Marketing Strategy.
SEO cannot drive your company to success all on its own. It needs to be part of an overall marketing plan that includes social media, content marketing, networking and more. Your social media channels need good SEO rankings as well. Research short and long tail keywords that offer the best return on your investment of time and use them everywhere.
3. SEO Is an Investment in Your Customer's Experience.
What words and phrases do your customers and potential customers use to find you online? THOSE are the keywords you want to use for search engines. Doing the research involved in finding that right mix of words and phrases gives you an insight to your target market that will serve you well in every aspect of your business.
SEO is critical to business growth and customer acquisition. What steps will you take to improve your search engine ranking? How can we help?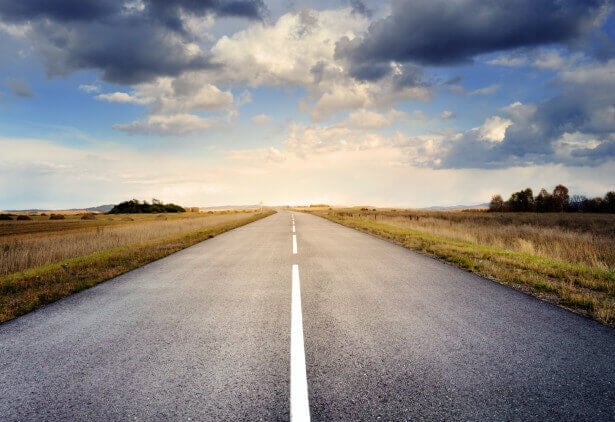 "Technical Road Maps Are Never Done"
The calendar year has rolled over to 2016 and our latest quarterly general meeting has completed.  
It is safe to say that our entire team is so overwhelmingly enthusiastic about our next set of technical objectives, that they are bursting to spill the beans.
"I Want To Spill The Beans Too"
But I can't....not yet.  Let's just say that our technical accomplishments of the past are about to give the REM team the tools to jump even farther ahead of our competition!
Stay tuned for more details....
| | |
| --- | --- |
| | Jamie McBurney at 9:00 AM |
Making your website an effective tool for your business' marketing plan can be a challenge. The first step is getting traffic to your site. The next step is making sure that your website is designed effectively with the proper graphics and content to engage your target audience, converting them into customers.  We like to make sure the entire process is looked at - not just part of it, giving you the greatest chances of success.
For the last year, we have been offering 1 hour lunch and learns for our customers and prospective customers to learn about what that they can do to improve their rankings in Google without spending any money.
In this Search Engine Optimization seminar we talk about:
How to identify your keywords (an important piece to the puzzle that many companies only make assumptions without research).

What to do with the keywords when you decide what to use

The importance of a mobile friendly website

What backlinks are

What social media backlinks are

Google tools that are available to help you

What not to do
Oh, and we offer lunch while we talk!  If you are interested in attending our next session, just let me know by emailing sales@remwebsolutions.com. I know you will pick up a few great tips that will help.
Getting positive reviews for your business is very important these days.  When I  personally, am doing a search online, I make a point of reading business reviews (if reviews are available).  Seeing numerous positive reviews makes it easier for me to contact that company with confidence.
Statistics show that most people will trust an online review as much as a personal recommendation, and that most people will read up to 10 reviews.
The trick is to be proactive about getting reviews.  You should be asking your customers on a regular basis to post a review.  Depending your type of business, there are different review sites that make more sense then others.  Overall, I suggest that one of the most common general review sites is Google Places for Business (google.ca/business/placesforbusiness).  If you haven't already taken ownership of your Google Places (Google Plus) page, it's very easy.  On the bottom left hand corner of the page you will see a section that says the following:

When you click on "Manage this page", you will be asked to prove that you are the owner by providering you a PIN number over the phone or sending it to you in the mail.  Once you receive that PIN number, you can sign back in to Google Places (Google Plus) and enter it.  You will then have the ability to update and complete the profile.  It is best to try to submit as much information as possible so Google can mark the profile 100% complete.
Once you are are set up, start sending your customers the link to that page and asking for them to provide a review for you.   If you do a good job, people will say nice things.
Try making it part of your routine.  In my calendar, on the first day of each month, I have reminded myself to ask two customers that we have recently worked with, to post a review of REM Web Solutions.  That way, over the period of 1 year, we will have a least 24 reviews.  This is a simple method to help keep fresh reviews of your business showing up every month.  
Contributors
Latest Posts
Archive
Tags
Everything
Content Management
Technology
Design
Holidays
Off Topic
Support
New Features
Personal
Gaming
New Clients
SEO
REM News
Project Management
Account Management
Training