How Often Should You Redesign Your Website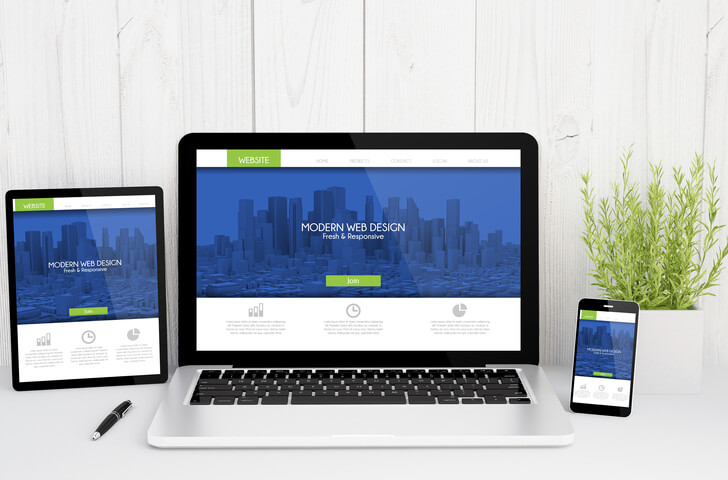 Most of us know of people who never say anything new and always wear the same clothes. They come across as unengaging and seem almost invisible at social events. Likewise, websites that never update their content basically have nothing new to say. Websites that haven't had a design makeover in years are essentially wearing the same old, tired-looking "clothes." Just as dull people generally fare poorly in sales positions, so too do dull websites perform badly at turning visitors into customers. As a business owner, this should raise some red flags.
Engagement
Visitor engagement is the key to converting your traffic into customers. This means that visitors are actually engaging and utilizing your site, rather than simply skimming over it. Engagement causes some people to make quick purchasing decisions. Others require repeated exposure to your website before converting. A large percentage of your traffic fall into this second category. If your site fails to engage and doesn't change, these people simply have no reason to make a return visit.
What kind of change is necessary for this? First, you should update your website's content on a regular basis. Things probably change often within your business such as new products and services, price changes, and special offers. Update your website content to reflect this. If you have an active marketing team, their campaigns should be a source of a lot of your content updates. Make useful information available to your visitors so that they have a reason to be there and to come back again.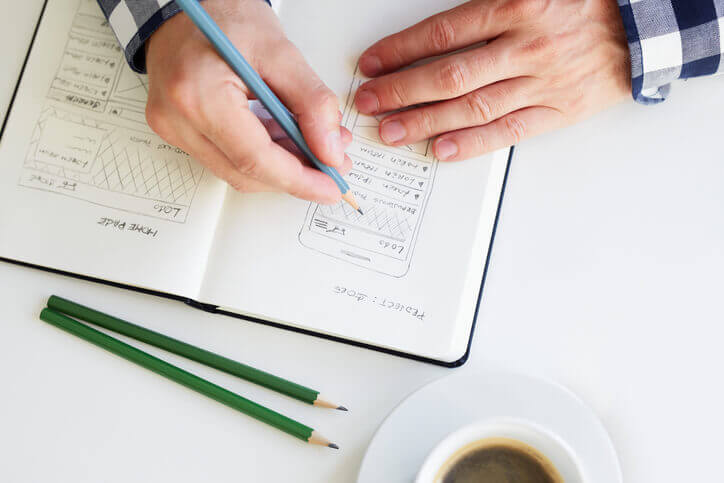 Content
Finding things to write about amounts to paying attention to what's going on in your business. You can even take your content production one step further by blogging about industry news or about your customer's concerns. If your content updates are keeping pace with the changes in your business or market, then there's no danger of your website content becoming stale. Search engines also pay attention to how often you are updating your content, and looking at the wording of the content to determine where your website falls within the search engine rankings. For more info on this, read up on the basics of SEO here.
Your website's design should also change. Of course, it won't have to change with the same frequency as your content, but you should be aware of what a good, effective website looks like at any point in time and try to judge your own site based off of your expectations of other sites. How often you should redesign your website will depend on your business and market, with tech related businesses needing to stay at the cutting edge of design. A website design that hasn't changed in two or three years is "pushing it" for most businesses. A website is more than its content however, and it should have visual appeal. Even websites with appealing designs must eventually change them however, because they lose their impact after repeated visitor exposure.
If your website's content or design isn't current, it's doing little for your business and may even cause harm. If you don't have the time, inclination, or skills to keep your website relevant and engaging, we at REM Web Solutions can help. Contact us to learn more.
| | |
| --- | --- |
| | Brad Anderson at 11:46 AM |
Why a Content Management System is Your Best Friend in Web Design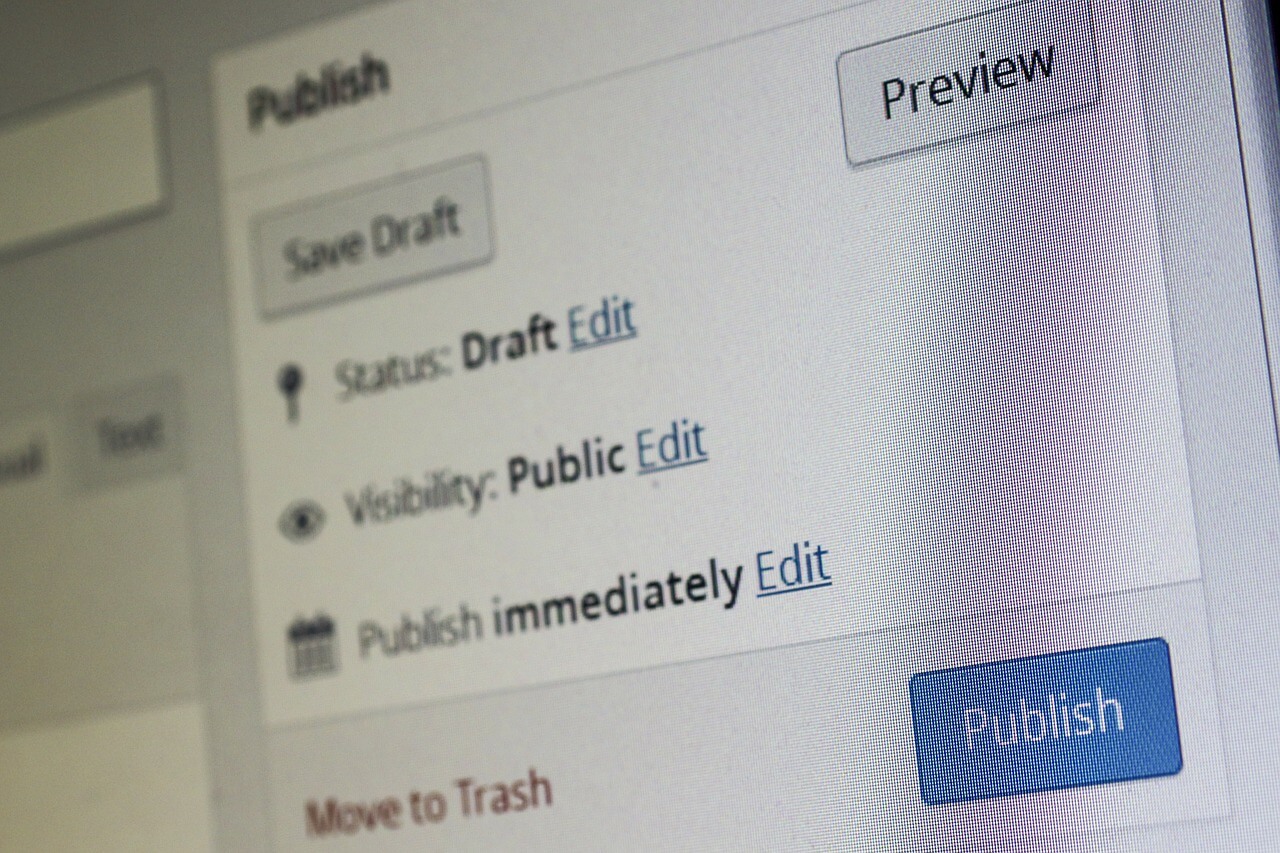 There are plenty of different types of websites out there, all of them with pros and cons. At REM Web Solutions, we like to think that we offer the best aspects of each rolled into one system when it comes to building, hosting, supporting, and changing your website. I am going to list off some of the most common types of sites from worst to best, and then tell you a little bit about how our content management system will make your life easy when it comes to your website.
DIY-From-Scratch Sites
As a business owner or an employee, you would expect that your day would consist of doing your job, growing your business, and making useful connections in the world. The last thing you want to spend your days and nights doing is building a website from scratch. Not only do DIY (Do-It-Yourself) sites generally look extremely low quality (since the average person was likely never trained in modern web design and programming), but they are often riddled with bugs, hard to maintain or make changes to, and give a terrible impression to any potential visitors looking into your business. For these reasons, DIY sites rank worst on our list.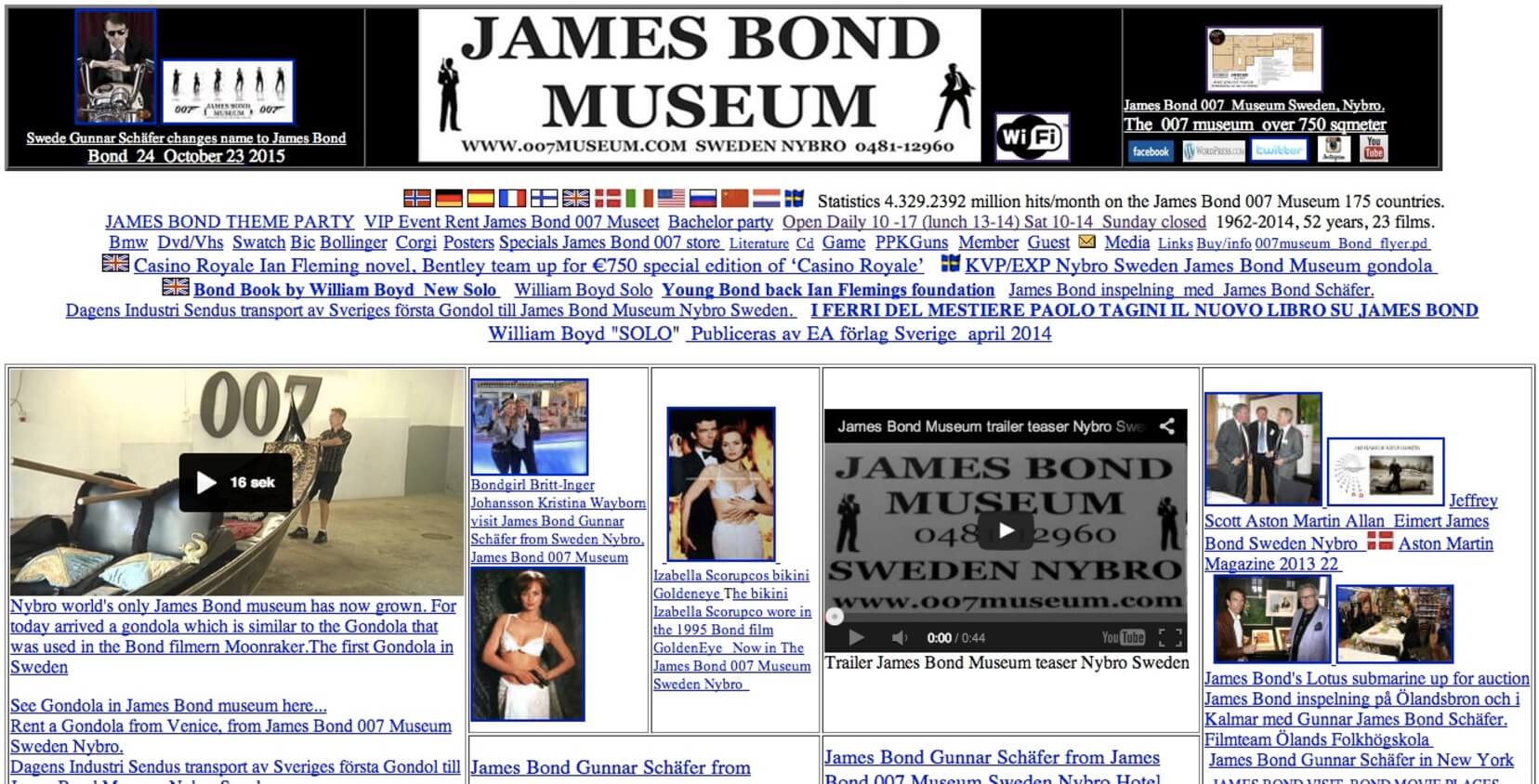 Example of a poorly designed beginner DIY site
With a DIY site there is no access to support if anything goes wrong. The domain management, hosting, DNS management, and content management all fall to the person building the site, and if this is you, this is the last thing you want on your plate next to everything else you need to do on a daily basis. You also don't want to put that kind of excess pressure on your employees either, who probably already have enough of their own work to do.
While the actual cost of a DIY site is generally very low (usually just the cost of the domain name and hosting service, as well as your own time spent building the site - which might be worth quite a bit of money anyways), the result is almost always exceptionally poor. You can usually pick these sites out a mile away by their poor choice of colour and text layout, lack of up-to-date information, serious formatting issues, browser compatibility issues, and just about every other issue you could think of.
Template-Based Sites
Next, there is the cookie-cutter template website, which takes a matter of a few days to put together from start to finish. It uses a template, which means that in all likelihood there are hundreds if not thousands of sites out there which look exactly the same besides the words and links contained within. It is initially cheap to build, but does not have a means for the user to make changes to the site without phoning or emailing the company that built the site. At that point, it could be several hundreds of dollars and several weeks to months in order for them to make the change for you (and even then, it might not be exactly what you want!). The site may not follow the design or colour scheme of your company, and may even look like a competitors site!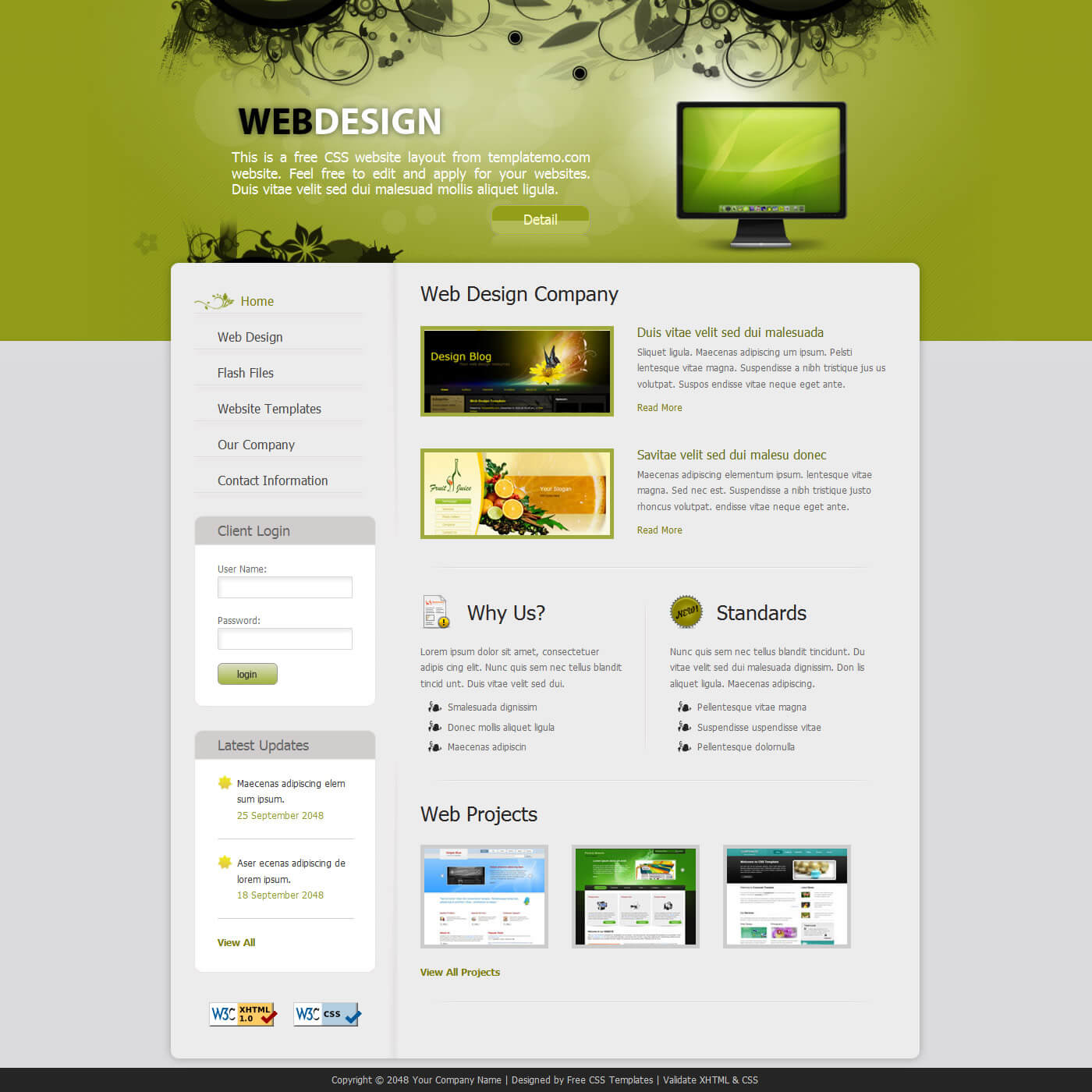 Example of a template-based website
You can usually pick these sites out by the numerous obvious errors in spelling and formatting, pictures that have nothing to do with the company who the website represents, and extremely outdated information. You can't really expect more than that for paying a company which will likely only spend a few hours looking over your information, hastily pasting it into the template, and pushing it out the door as fast as humanly possible. Utilizing a site like this, you might have no access to emergency support, possibly no help with domain or DNS management, and might not even have a direct means of contact outside of an email which lands in a general support box.
All in all, you will get exactly what you paid for - a rushed half-baked site that is not unique or convenient for users and owners alike. It will likely only cost you business and damage your reputation.
Custom Sites - HTML5 - In-House Management
Next, there is the custom designed site with in-house management of content. This generally means that there is a designer and a programmer involved in carving out and building your site from scratch, and you are receiving a site which is unique to your business. Since it is built using code from the ground up, it is likely a lengthy process and may take several weeks to several months to design and build. It also comes with a higher price tag, especially if your site has advanced features such as user login areas, E-Commerce systems, secured areas, events modules, or a blog. This is because it takes time to build all this from scratch, and can be a lengthy and expensive process of testing and debugging issues. You generally will come out with a high-quality site and a high-flying price tag to match, which may be a downside for a small business.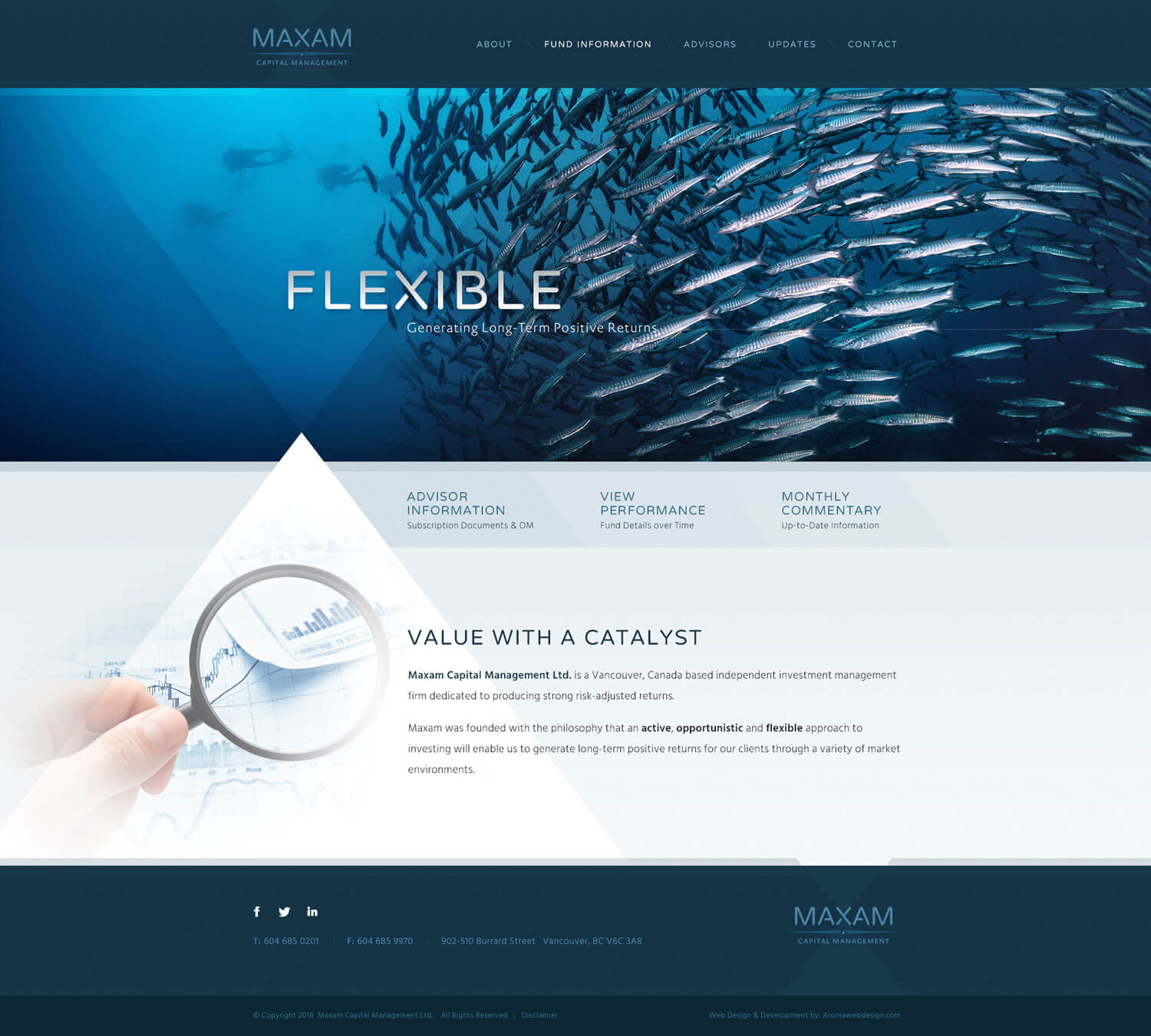 Example of a custom built website with no CMS
The other downside comes from the in-house content management. This means that any changes that you want to make to the site post-launch will need to be run through the company who built the site (are you starting to see a trend?). This can come with a fee and can often take several weeks before they are able to fit the change into the schedule of the designers/programmers (especially in a small business).
There is the benefit of likely having access to support with a company like this, so if you did have questions or concerns you would be able to have those addressed. You would also likely have access to domain management, DNS management, and hosting services, although this varies from company to company.
Overall this option is middle-of-the-road, as you get a great website that is very difficult to make changes to in the future.
WordPress Sites
WordPress has been gaining traction lately among the more tech-savvy business owners, as it is a cheap DIY method of building a modern looking website. There are also companies out there which utilize the WordPress platform and will build sites for their clients using the tools available in WordPress.
While these sites often look very modern and cutting edge, they come with a terrible drawback. They are built using a combination of plug-ins which are all designed by different programmers. When building a WordPress site, the user must choose from the several thousand available plug-ins based on what features they want for their site. These plug-ins often cause compatibility issues when grouped together, and support for them can be fleeting, as once the programmer moves on from the plug-in it will no longer receive updates or compatibility fixes. Furthermore, updates to certain plug-ins may all of a sudden cause your site to longer be compatible with several other plug-ins you are using, essentially rendering your website (or a portion of it) useless until a solution can be worked out. These issues will exist regardless if you have a company look after it for you or not, as they have no control over these plug-ins besides choosing which ones to utilize.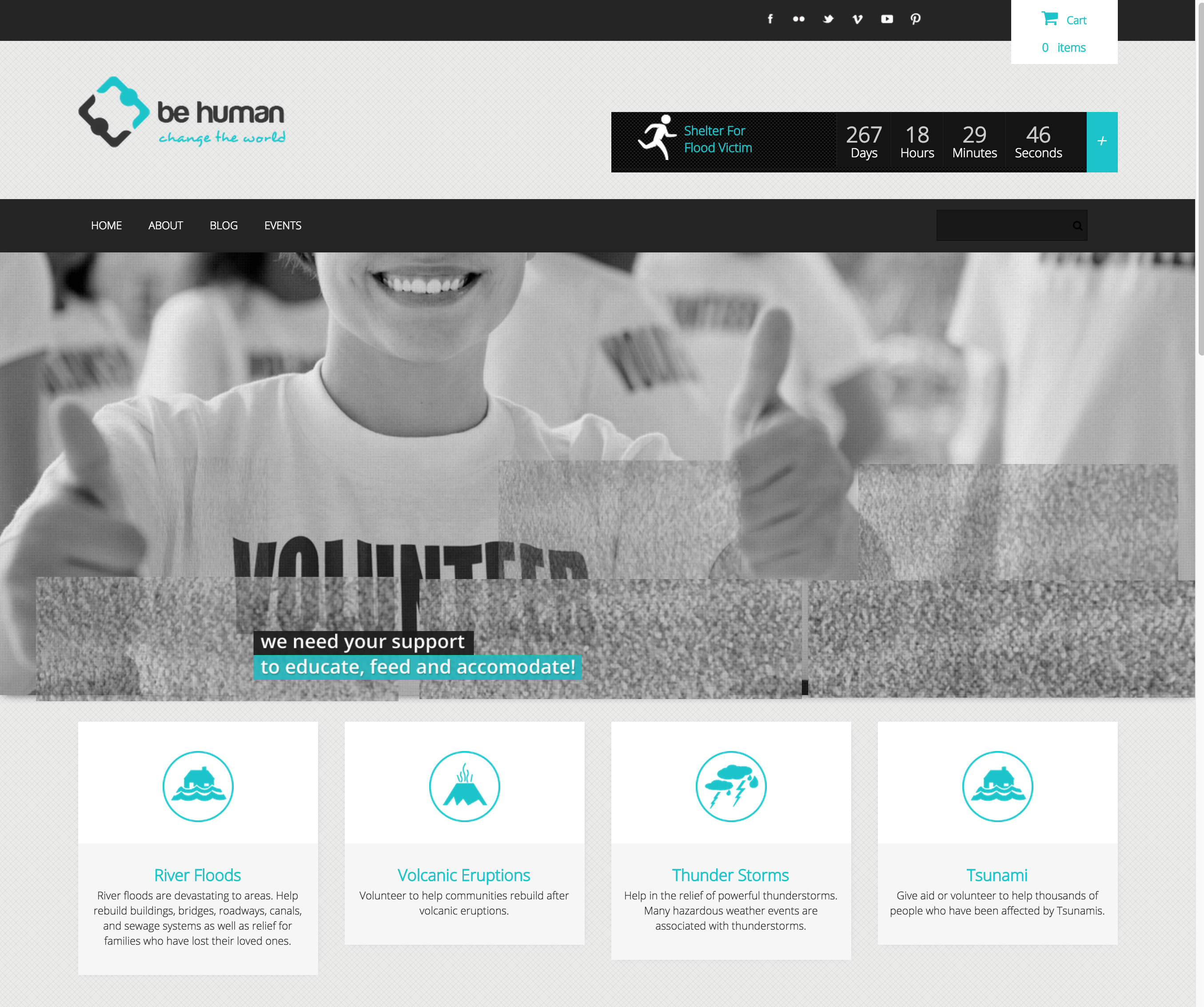 Example of a Wordpress site
While it is often possible to login to the content management system for WordPress and make changes to your site at any point, it is quite often not laid out in an easy-to-follow format, and someone without a programming background may find themselves struggling to make simple changes, never mind large complex additions.
The support from WordPress is typical of your average large corporation. You submit a support request, take a number, and when your time comes your query is sent to a customer support agent who looks into your request and gets back to you. If you are lucky, this can happen within a matter of hours, and if not it could be 2 days before you hear anything. The next time you have an issue, you can be nearly certain that you will be talking to someone different and they will have no idea who you are. You lose that sense of recognition that you have with a smaller company who may know the ins-and-outs of your site before you even submit your request.
It is also not always cheap to use WordPress as many users believe. Some companies will charge tens of thousands of dollars to their clients for a complex WordPress site, especially if they are expected to provide ongoing maintenance or support for the client. The final drawback is the fact that if something replaces WordPress as a better option for DIY sites in the future, you can bet your bottom dollar that the programmers and supporters of WordPress will move on to the next best thing and your site will be left with no updates and no support. Essentially, left in the dust with a potentially massive bill for services rendered for a now unsupported site.
REM - WebWiz@rd Content Management System
With REM, your business and website gets the attention it deserves from day 1. Initially you will speak with one of our Business Development Managers who will take a few hours to learn what your business is all about, and will show you a little bit about how WebWiz@rd - our content management system - works. This is essential as it allows us to get to know you, what you want out of a website, and how best our system can benefit you. We go over the different modules available in WebWiz@rd and choose which ones we should implement into your site to make life easy for you when making changes.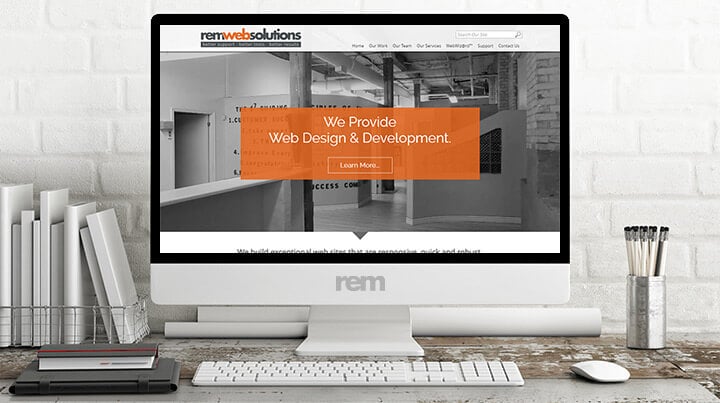 From there you will go through several rounds of design with our custom in-house design team to get your website looking exactly how you want it to look. When you are happy with the design, the finished concept is sent to our programmers who work on carving and building the website to look and function exactly as you want it looking and functioning. Once this is done, content can be implemented (exactly how much content is decided in the initial discussion and pricing of the project).
Once the site is built, our Account Manager will sit down with you and give you a tutorial of navigating your site, showing you all the pages with the pre-populated content that has been decided upon, and getting your final "OK" of the site build.
Once the site is built and you are happy with it, the Customer Success Manager will book a time for you to come in and take a training course on how to use WebWiz@rd, our proprietary content management system software which allows you to edit and add virtually anything you want to your new site. You then have access to support at any point in time if you have any questions or concerns about how to make a change or perform a task in WebWiz@rd.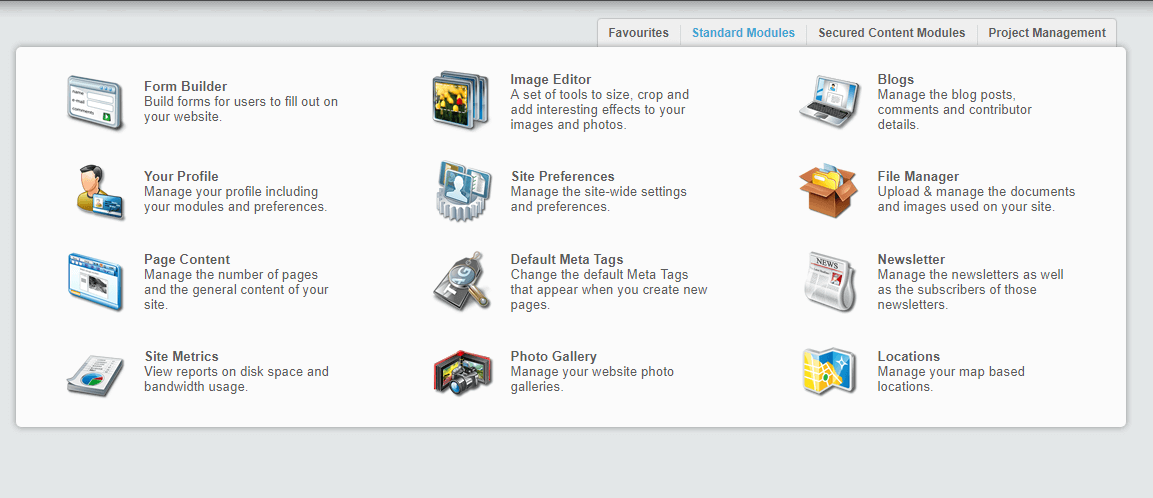 WebWiz@rd main menu of the CMS
Aside from the various modules in WebWiz@rd, the system also offers easy access to manipulation of Meta data required to influence SEO and drive more traffic to your website. During training we share details on the importance of SEO and offer some helpful advice on how best to choose and manage your focus points regarding SEO. 
We offer DNS management, web hosting, domain management, business email service, enterprise level spam filtering, and technical support of our content management system.
At REM Web Solutions, we like to know that at any point in time if you want to make a change to the content of your website, you can do it within a few minutes. This is why we designed WebWiz@rd to be easy to use for people of any technological skill level. There are advanced features available for tech savvy individuals, but they are not necessary for maintaining a top quality website. You can manage a blog, events for your business, an E-commerce system, secured password protected areas, banners, and numerous other custom aspects through this system. We even have an easy-to-use tool which will pull your content from the standard version of the page and reflow it for the mobile version of your webpage.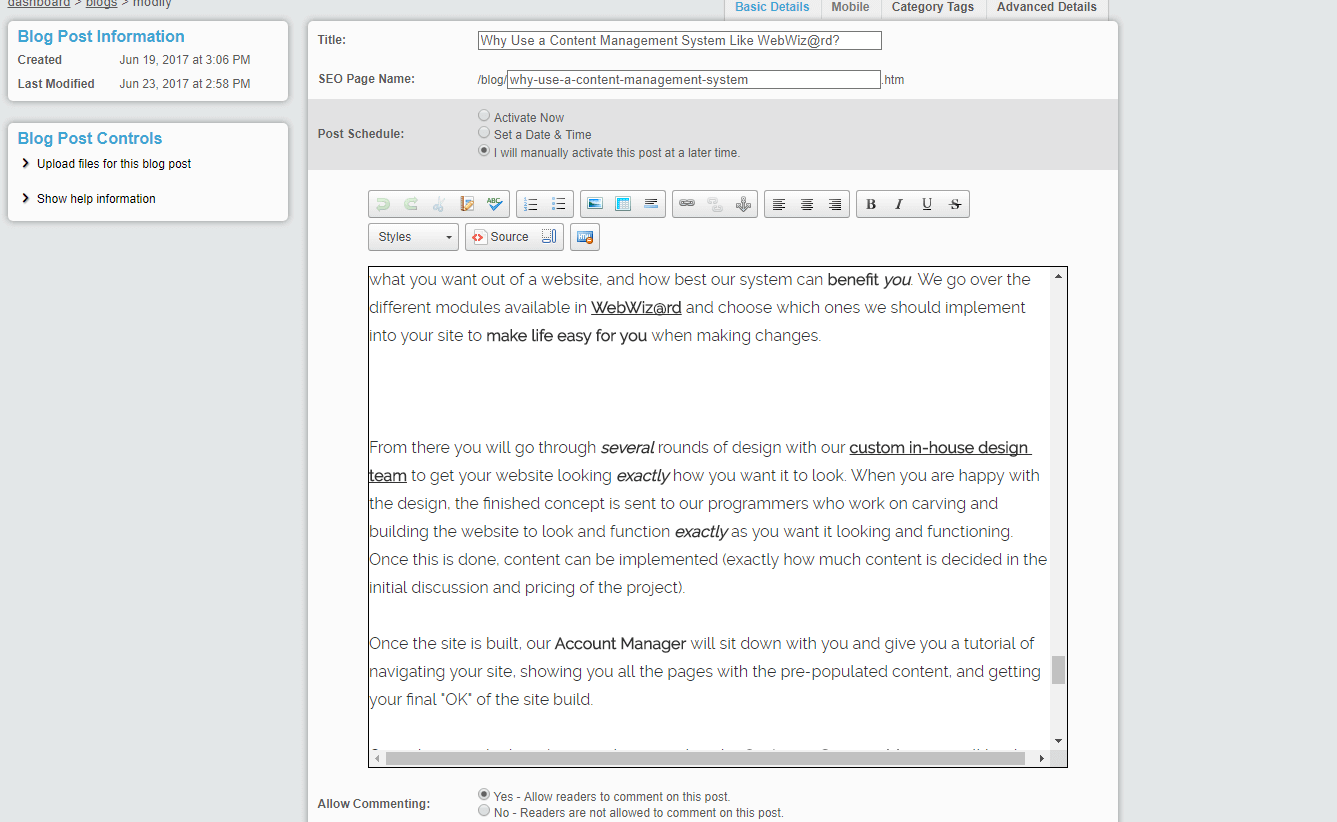 WebWiz@rd blog manager module in action
We believe that having this ability to make changes yourself to your site is an integral aspect of owning a website, and that it saves you vast amounts of time and money versus any of these other methods of website described in this blog. If you would like any more information on this or any of our services, feel free to reach out to us and we can answer any questions you may have.
Why a DIY Website is a Big Mistake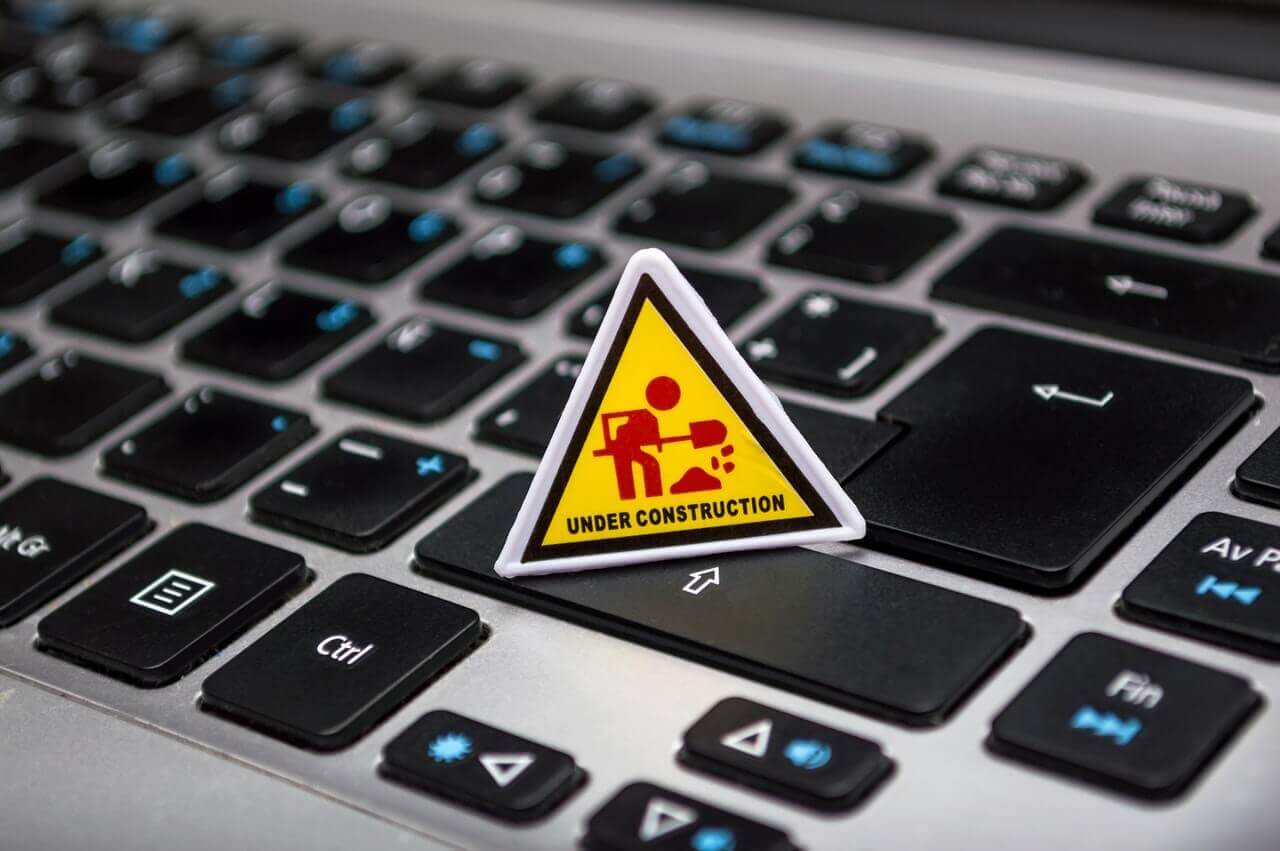 A DIY (or Do-It-Yourself) website is not a good use of a business owner's time. This is especially true if you have little or no experience building an effective business website.
The Not-So-Great Options of DIY Websites
One DIY approach to the problem might be using a simple website template that lets you set it up with a few easy clicks. In most cases, templates are too inflexible for most business needs and have the same look-alike appearance of the thousands of other unremarkable websites on the Internet.
Another DIY approach is to bite the bullet and learn how to build a great website. In other words, you are learning to become a web designer yourself. This is a huge diversion of your time from your primary focus: growing your business. Even if you have the necessary skills, building the site still uses up your time and will continue to do so because the website will require maintenance and occasional redesigns to keep it current.
Delegating the task to an employee will free up your time but will displace your employee's time from his or her primary task. A website that is more than an Internet brochure or billboard is a large undertaking. It is anything but a quick and easy side task.
What Else am I Missing?
If you are building your own website from a template or from scratch, you are likely missing some very key aspects which will end up hurting your business rather than helping it. Knowing how to keep your website optimized for search engines is something that can take many months of research and is a constantly evolving field. Without keeping up with this information and knowing how to implement SEO strategies, your site will get left in the dust.
Most DIY websites also lack a mobile-friendly version, which is a huge drawback. Nearly 80% of all visits to websites today are from a mobile device, and if you have a site which is not mobile-friendly, you lose out on 4/5 people who try and visit your site. This will likely make those people either unhappy or completely disregard your business as an option for them.
Other reasons DIY websites are a big mistake include:
They aren't cost-effective. If you pay yourself a salary, your time is literally worth money. The same is true of any of your staff, especially when they're highly skilled. Building a DIY website by yourself or with your staff is essentially paying someone a high salary for doing a task for which they have little or no experience.
You aren't using your core strengths. Success requires using the strengths of yourself and your staff. DIY website design does the opposite in that it focuses on your relative weaknesses.
You are overworking yourself or your staff. Your workday and that of your employees are probably maxed out as it is, and building and maintaining an effective website is yet another burden. A good quality of life requires some balance between a work life and a personal life. Ignoring this leads to lower productivity and burnout.
Take the intelligent approach and hire a team of professionals to do the job for you. Contact us if you would prefer a stress-free approach to getting a custom built site with a content management system.
3 Tips to Use The Psychology of Colour for Your Marketing and Web Design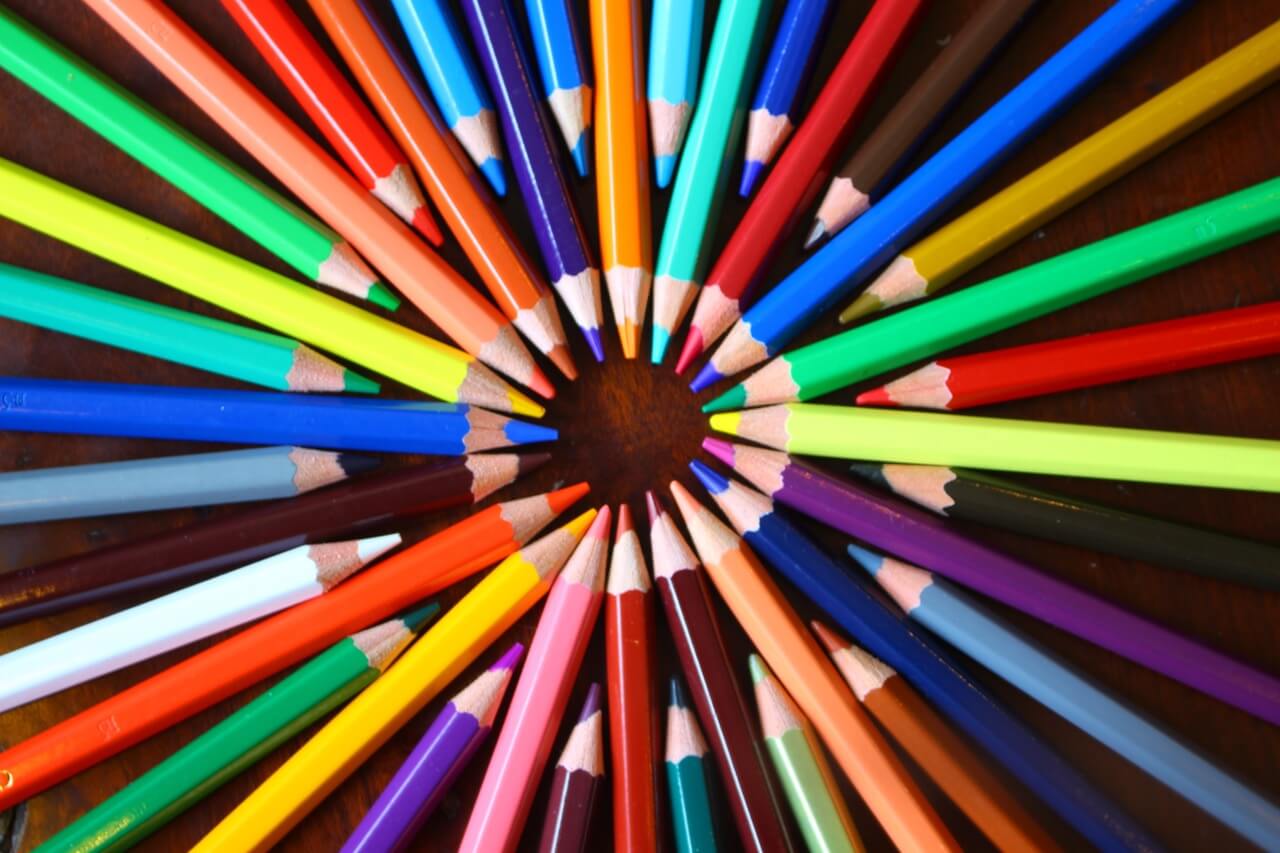 Colour is one of the first things that people notice when perceiving something new. As such, it's important that your marketing content and your website use colour in psychologically relevant ways to entice your customers into seriously considering your product. Here are 3 great ways to improve your web design by using colour. 
Use specific colours according to your company needs
Use red to stimulate arousal. Using red has also been found to stimulate appetite, so if you're a restaurant or food based company, implement red throughout your menu and website.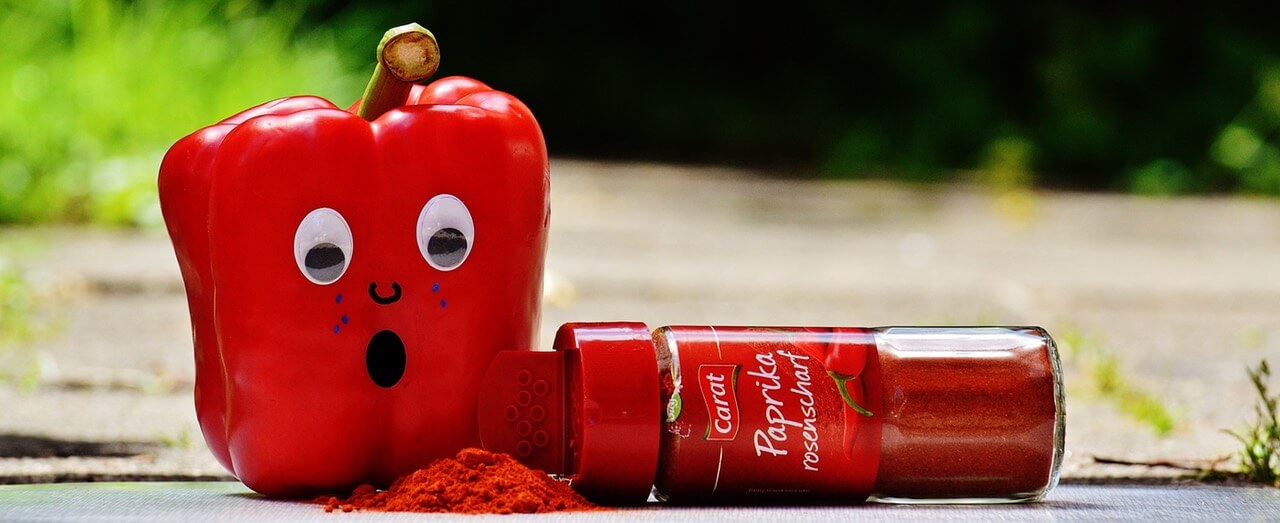 Consumers tend to respond positively to the colour blue, as it's a calming and pleasing colour. It's a trustworthy colour, and men tend to prefer it. Try including blue in headers, or important areas on your website that you don't want your audience to miss.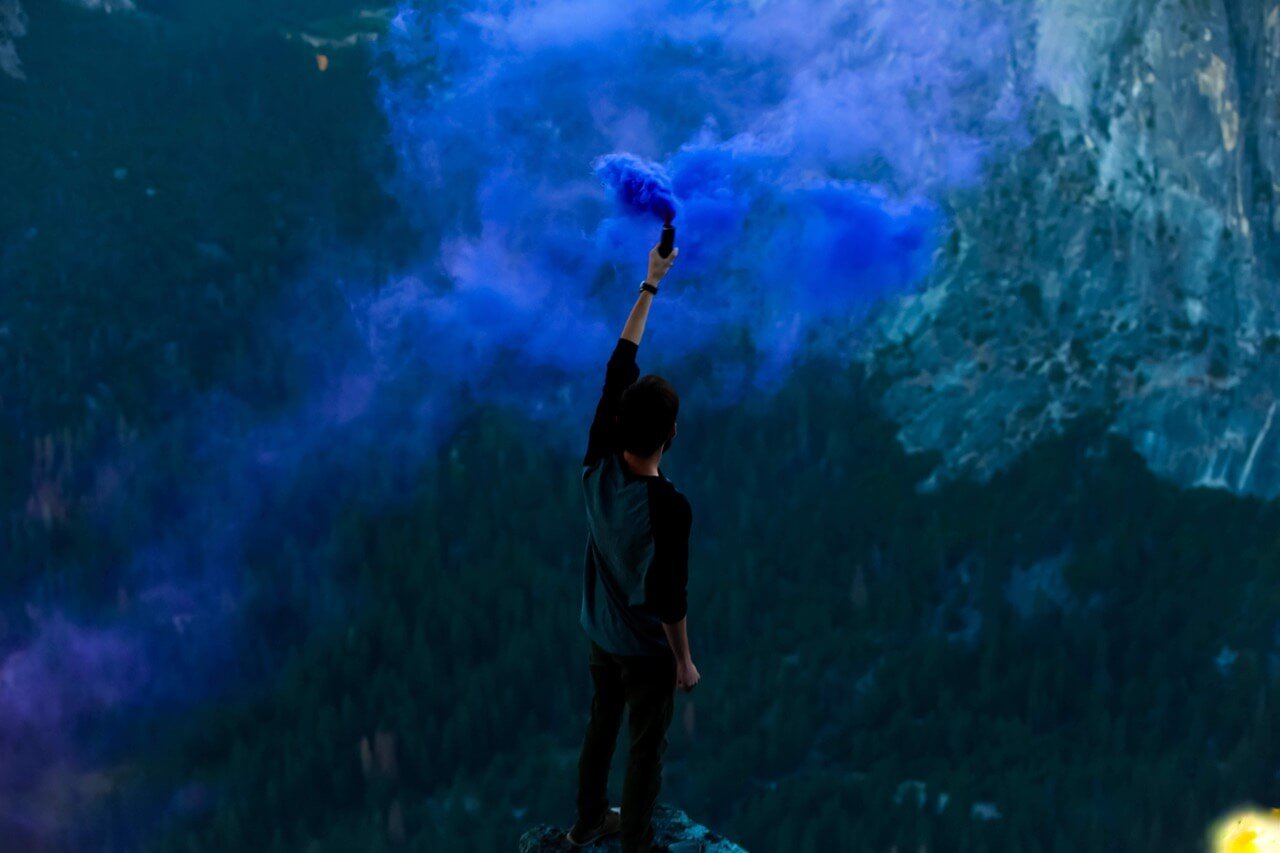 Green is typically associated with health, movement, and growth. If you're a fitness-based or nature-oriented company, using green will help foster a connection with your customers. 

Because purple is associated with royalty and luxury, it's often used to promote beauty products and other high-end goods. If you want customers to perceive your brand as extravagant, try including purple in your logo and headers on your website.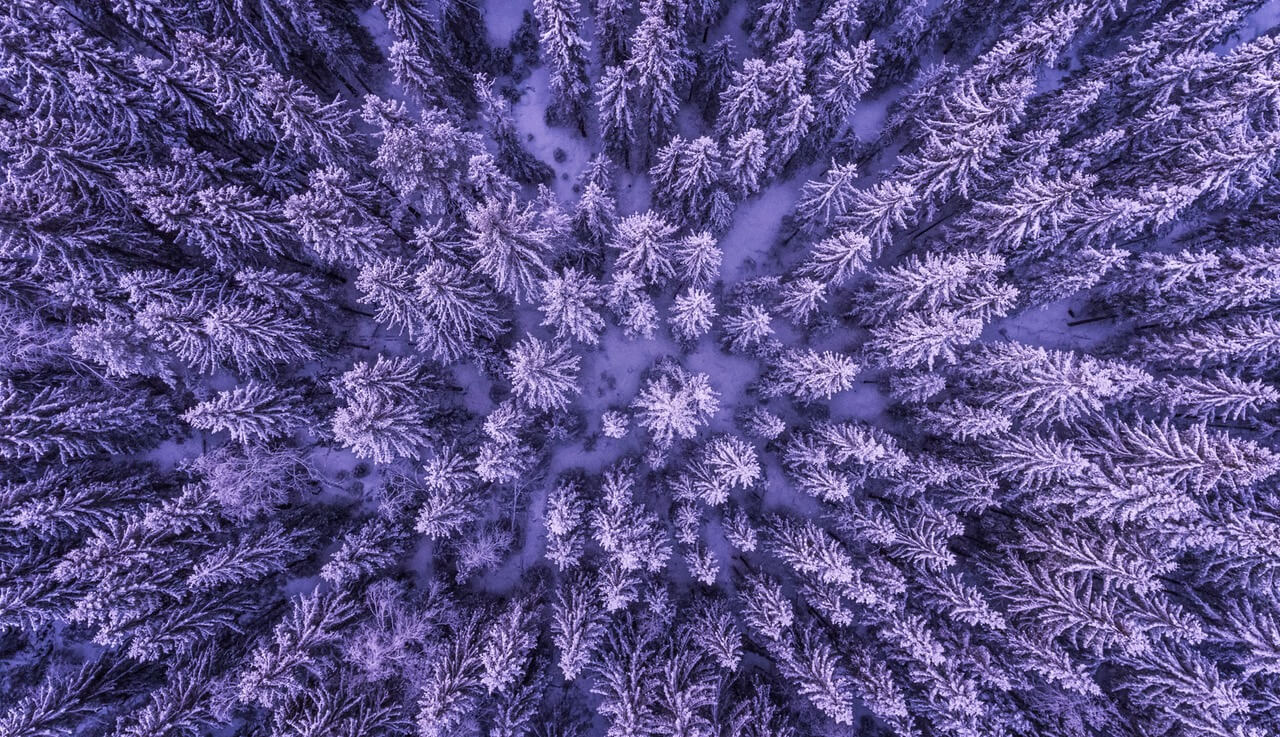 White is associated with tranquility and cleanliness, and is often associated with creativity because of its neutral appearance. Use white space for all your website's written content. Do this by separating your content into smaller sections, to make for easier reading.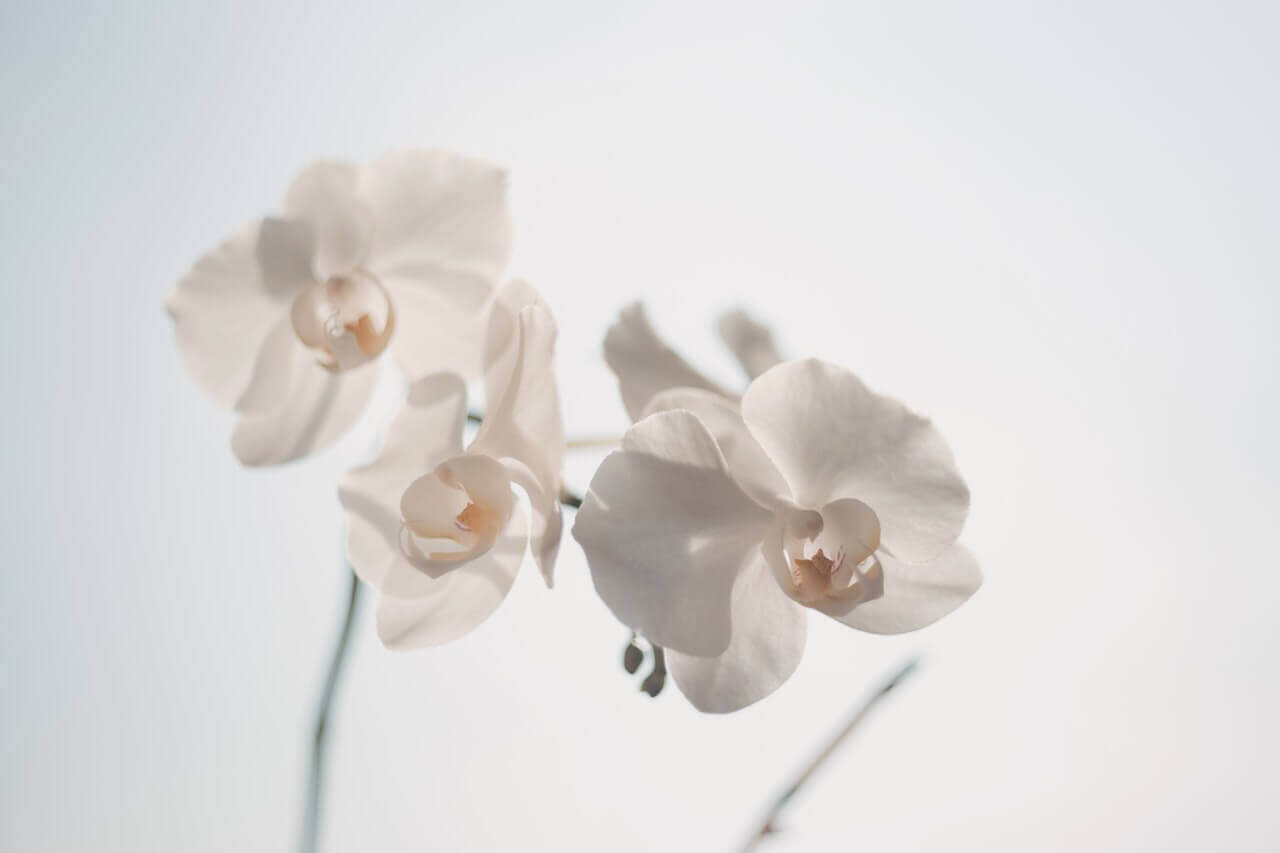 Keep in mind that your web design should always use colours that your target market responds best to. Analyze and record data for any changes in colour you make to ensure you achieve the best results.  
Consider your target market's age and gender
Women and young people tend to perceive colour better than men and older people. As a result, use colour more sparingly if men and/or older people are your main demographic. Keep in mind this doesn't mean you shouldn't use colour at all, instead try focusing on a few specific colours to engage your customers.
Having a strong association with a specific colour can help create a learned association between your brand and that specific colour
By having this strong connection, consumers will think about your brand whenever they see that specific colour. For example, consumers tend to associate a specific shade of blue with the luxury jewelry brand, Tiffany.
To create a similar pattern of thinking with your customers, make sure that you select specific brand colours to use throughout your website, marketing initiatives, and packaging design. This will help build a connection and will likely result in a learned association connecting your brand to your brand colours.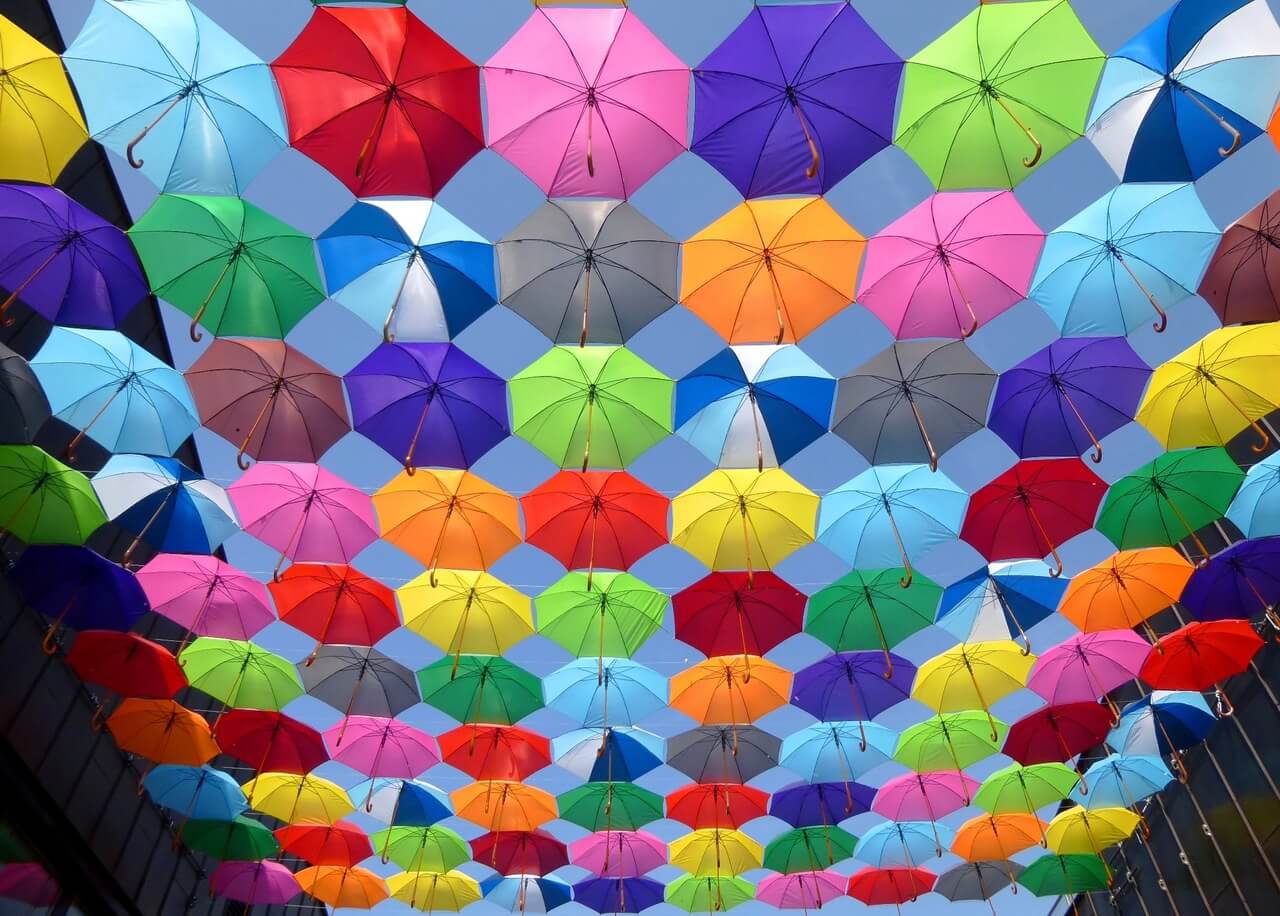 We always try and consider the psychology behind our Web Design and how it will interact with your target audience. If you want to be sure that all aspects of the design process are considered when building your website, contact us and let us take care of the process from start to finish.
How Current is Your Website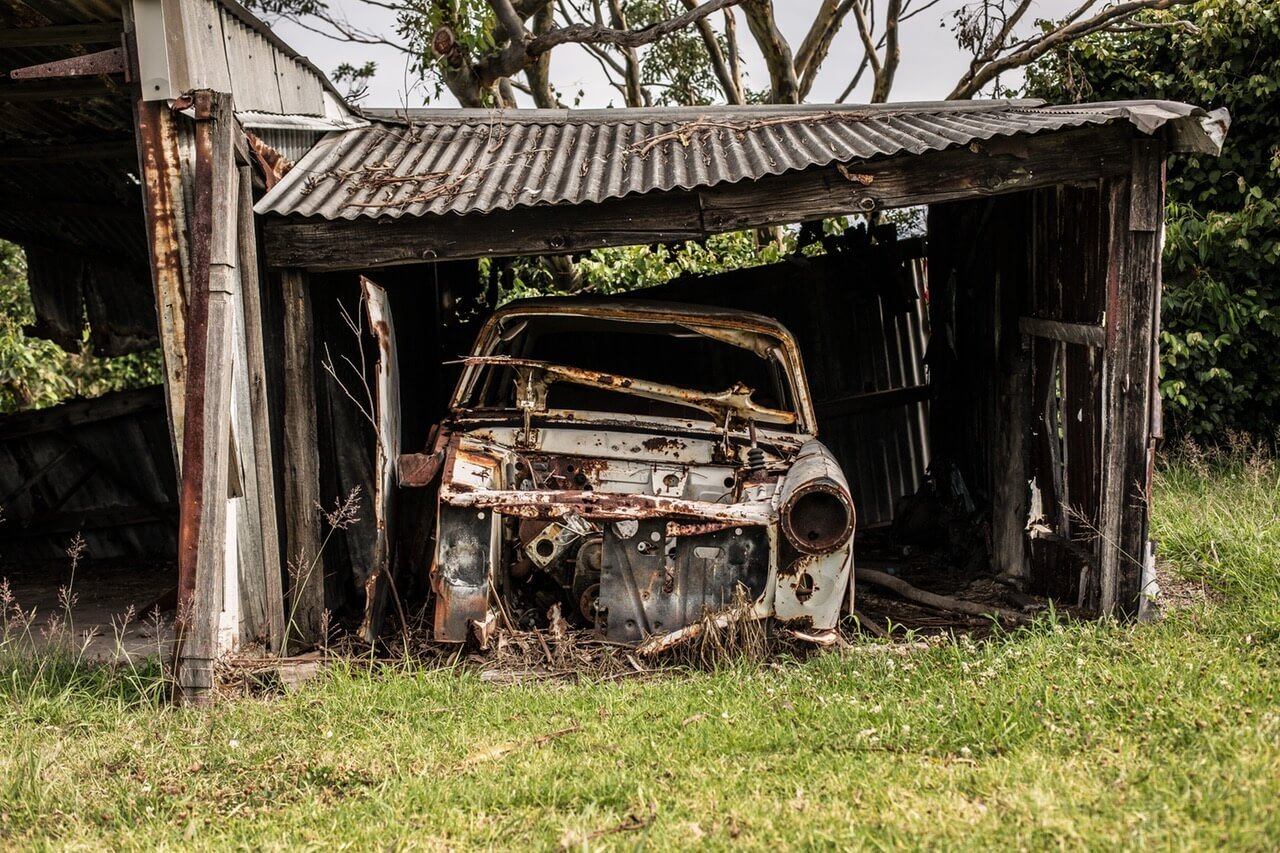 If you owned a store, you would probably do regular maintenance on its interior and exterior. Failing to do this would reflect poorly on your business. The same goes for a vehicle or even your own home. Maintenance is an ongoing expense because things wear down. This is why most people don't question the need for it. On the other hand, a website doesn't have a physical existence. It is software that's rendered on the browsers of viewing devices. This means it isn't subject to wear and tear and is why so many business owners see web design as a one-off expense.
If the world never changed, then you could treat web design as a set and forget process. Of course, that isn't true. The Internet and the people using it are constantly changing. These changes include:
Search Engine Changes
Google changes its algorithm every day. Sometimes these changes are related to website design. If your website doesn't render well in the viewing devices of Google's users, Google will send little if any traffic your way. If you have any broken links or images on your site, this is a major red flag for most search engines, and they will basically mark your site as not being maintained/up-to-date.
Search engines now take many things into consideration when showing potential viewers your site. These things include everything from the location of your business, the reviews you have on social media, and your SEO keywords/description, right down to the descriptions and titles that you give your images and links on your site. It is important to keep these things up to date, and contantly be aware of the analytics of your site.

Viewing Device Changes 
iPads and iPhones don't support flash, and neither does Google Chrome. If your site uses flash, then a good percentage of Internet users can't use your website. Many viewing devices today have small screens. People using these devices have no desire to deal with websites that aren't mobile friendly. If you want to utilize video, it is best to embed these files directly from YouTube. This not only will help with the compatibility of viewing these files for your users, but will help your video get more coverage/views by being posted in various locations (i.e. your website, directly on YouTube, perhaps shared via other social media sites/forums).


Web Design Trends 
Not staying current with design trends and modern layouts will date your website and affects the viewer's perception of your business. As a customer, if you went to a website looking for a product or service and were greeted by a website that looked like it was made in the 90's, you would most likely get the impression that this company couldn't be bothered to update its site, so you may be suspicious that the products/services on the site were also out of date. Keeping your site looking slick and cutting-edge will give the impression that you put work into keeping things updated, and by that logic that your products and services are also updated.
As a good rule, you should at least consider revamping your website design from the ground up once every 5 years or so. This can be stretched if your site caters to an older clientelle, but may need to be done even more often if you have a strong focus on young users or have a national/global presence.
Market Trends
In addition to the Internet and its users, the businesses that use websites also change. Products and services can change. Market changes and the need to stay competitive force businesses to change their marketing and sales processes, which in turn should be reflected in their web design. For example, making your products and services available for purchase online at this point in web history is almost mandatory, and expands your customer base immensly. The only way this may not be the case is if you offered a product/service for which the price was highly subjective, but even in this scenario you would want to provide a way for your potential customers to aquire a quote or speak with a sales representative.
What the above arguments point to is that you can't treat your website as a one-time expense. Although it doesn't suffer from wear and tear, the world around it doesn't stand still, and your website shouldn't either. If you feel like it is time for your site to have some new life breathed into it, let us know and we would be happy to make it happen.
| | |
| --- | --- |
| | Brad Anderson at 11:29 AM |
How to Create Great Informative Content for Your Website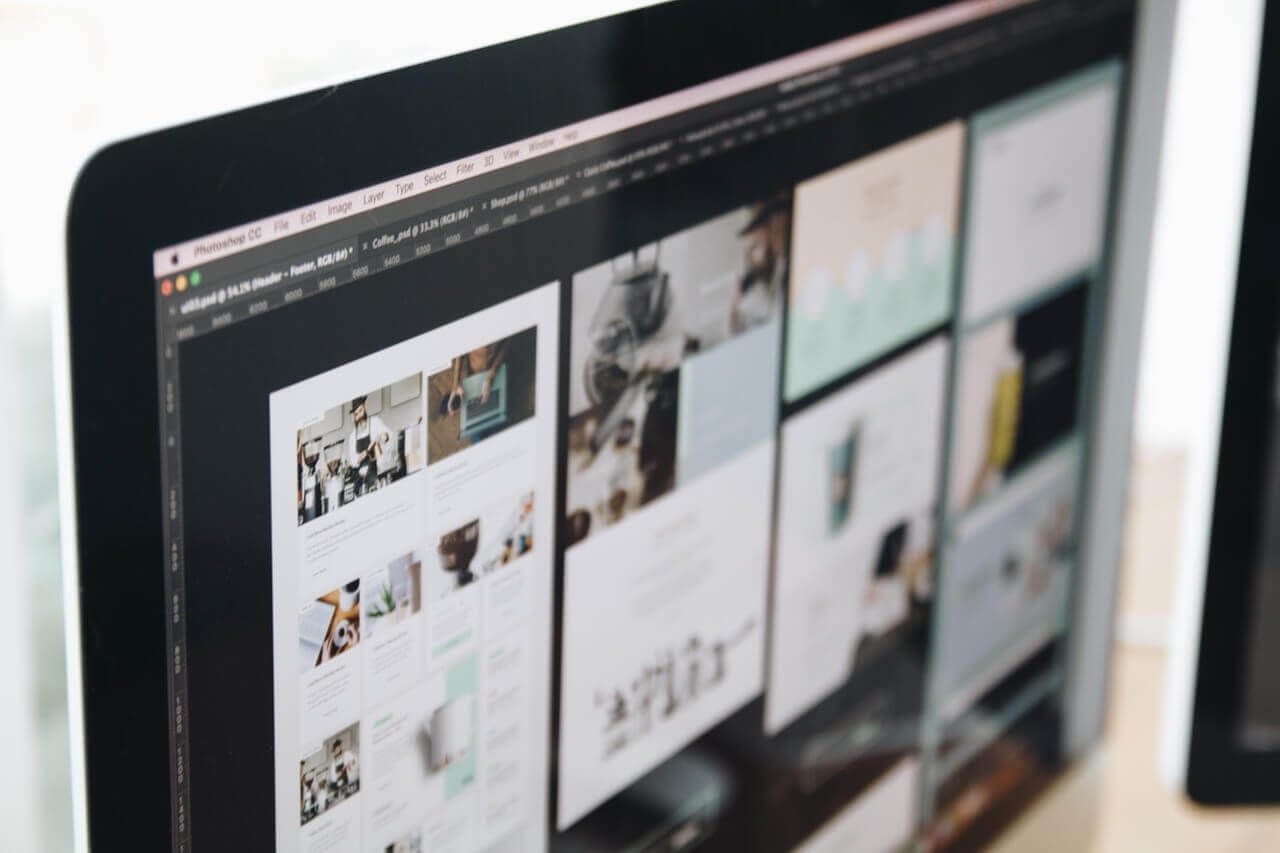 A website has a number of critical elements, and a serious mistake in any one of them can be fatal to the site's effectiveness. Page loading speed, the site's ease of use, and the design of the overall site are all important, however one critical website element that doesn't get sufficient attention is its content. Too often, content is written to simply fill in an area where it's expected.
For example, the about-us web page is often filled with dry hastily written content about the company. It will list statistics, the company's important people, and may include a verbatim copy of the company's mission statement. It will appear dry, forced, and usually rather unauthentic.
While this gets the job done quickly, it does little to gain the trust of the visitor. It doesn't differentiate the business from the thousands of other businesses with an Internet presence. The problem with this about-us page is that it's written in a way that's uninteresting to the business's target market. In addition it's too much about the company and makes no mention how the viewer will benefit by frequenting the website and becoming a customer.
What Web Content Should Do
Because the Internet is so vast with so many options for its users, these people are the exact opposite of the captive audience. Your content must attract visitors and gain their trust. Doing this requires providing value free of charge in the form of information. Giving away value for free may strike some businesses as a foreign concept, but it's just the cost of online marketing. Rather than paying advertising money to reach your market, you pay by providing value instead.
What type of content is this? Generally, it is useful information that helps the viewer solve their pain points. Pain points don't always refer to overcoming a hardship. It could be a desire to improve some aspect of one's life. Of course, this content must be related in some way to the solutions provided by your products and services. For example, let's say you run a Yoga Studio and are creating content for the website. It might be a good idea to include at least a few pages of content about the postures/style that you teach, including informative images and helpful tips. Don't give away everything, but give the user a taste of what they can expect by coming in for a class. Some of the content should include information about how your products and services help the viewers solve their pain points.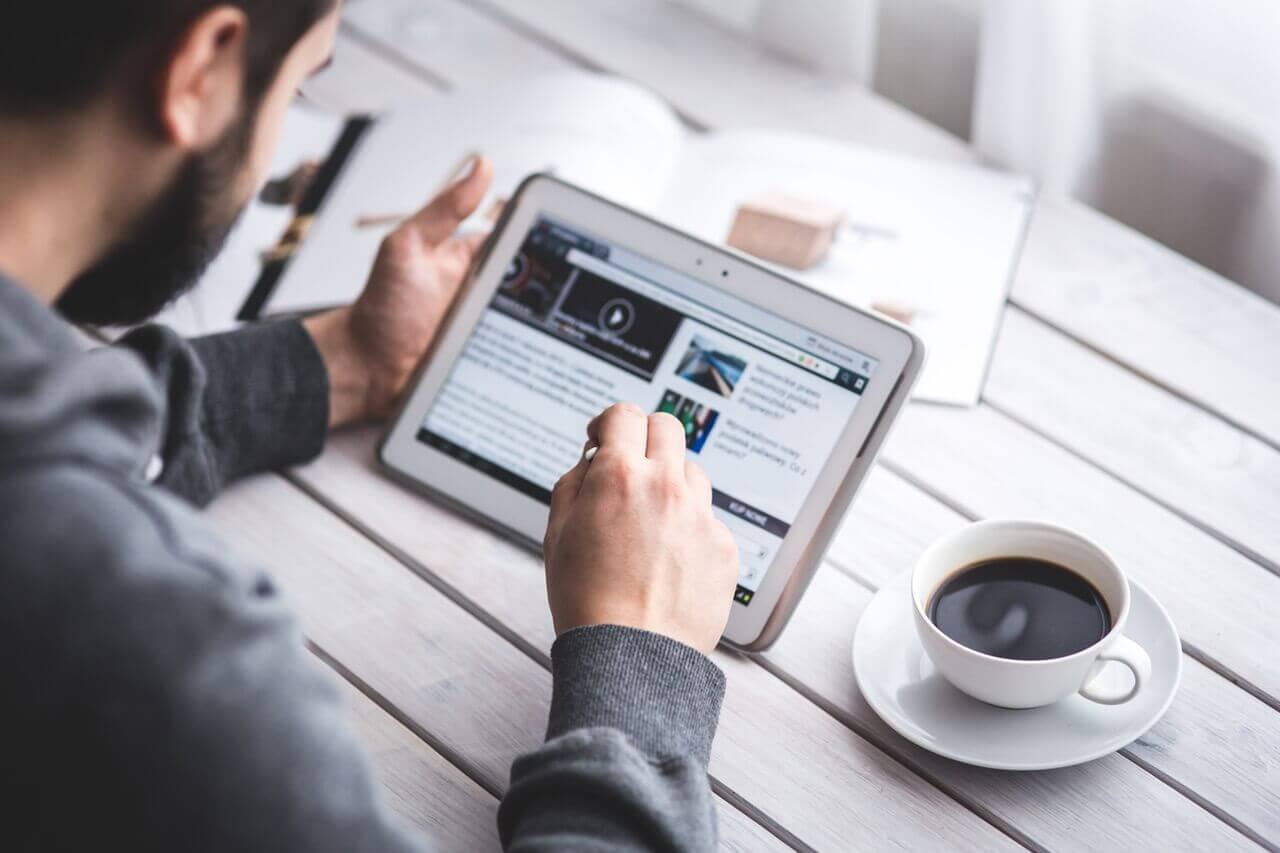 What Web Content Should Not Do
Your website will have landing pages with persuasive content that sells your products and other offerings, however this must not be the nature of all of your content throughout your website. As mentioned previously, your website must attract and gain the trust of visitors so that they become loyal customers. Blatant advertising on every page will not do this. You should especially avoid the use of pop-ups and large sales pitches that stand out in bright colours, as this appears extremely tacky and unprofessional.
On pages that display your products, don't focus on their features. While feature information should be available, placing it front and center won't make your products attractive. Benefits are what drive sales. Describe your products in terms of how they benefit the person's life, that is, how they improve their life or make it easier. Take each feature of a product or service and convert it into a benefit.
For more information, or if you don't have the time to create your own website content, contact us to learn about our content creation services.
The One Biggest Mistake of a DIY Website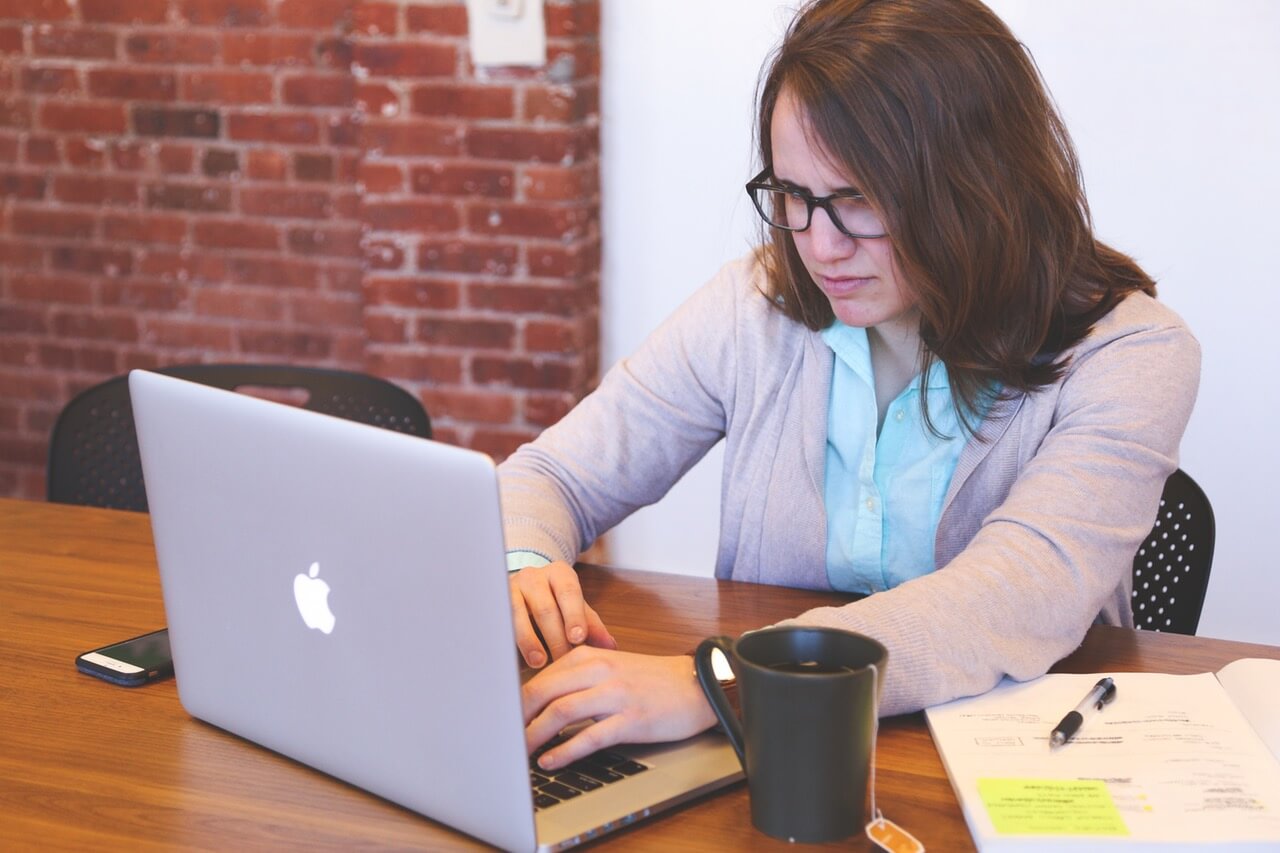 The one biggest mistake of a DIY website is that it's not built by professional web designers. This may seem like an obvious answer, but professionals have acquired their expertise from years of experience building profitable business websites. Web design is both a science and an art.
A website that outperforms those of your competitors must satisfy many requirements. Eight of these are:
It must look professional or have the appearance appropriate for your market.
It must differentiate your brand from your competitors.
It must be optimized for search engines such as Google.
It must attract the user and make them want to stick around.
It must get repeat visits.
It must gain the user's trust.
It must not cause user frustration, such as slow loading pages, an unintuitive interface, or poor compatibility with the user's viewing device.
Its design must employ conversion optimization techniques.
While there are many templates that allow you to build a website with a few clicks, they won't satisfy all the above requirements. That requires expertise and experience. A DIY website will underperform and will likely do this in a big way, causing both you and your potential customers frustration. It will probably not be mobile friendly, may have a poorly designed UX, and will look like it was thrown together rather than have been carefully designed and programmed.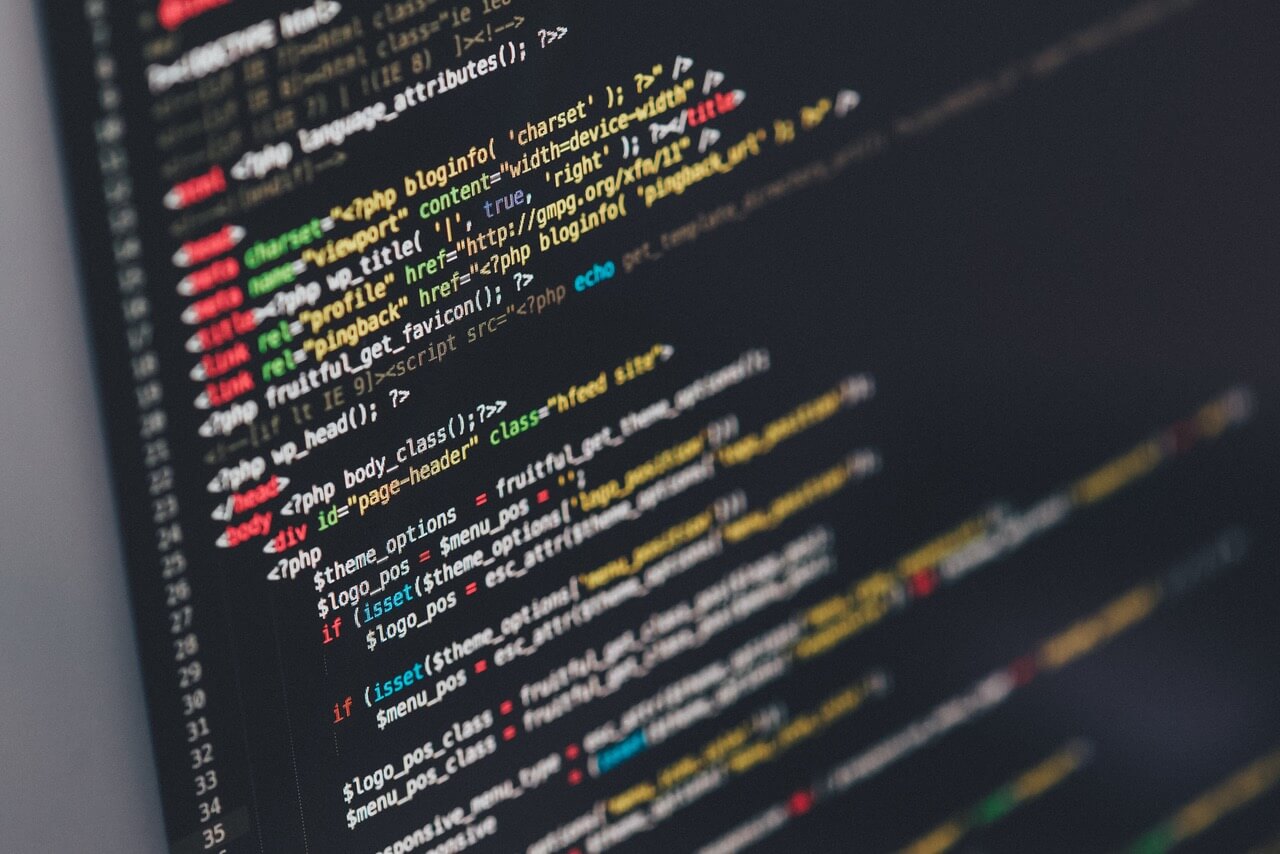 A DIY website might have performed satisfactorily in the 1990s when few businesses were using the Internet and we didn't have the advanced design tools now available to us. Back then, any website at all was a novelty, and a DIY website had little, if any, competition. It has been two decades since then and the Internet has changed. The best business websites are built by professionals, and are made to look cutting edge.
In addition to revenue lost from poor website performance, a DIY website loses money because it displaces the small business owner's time. The owner has a business to run. Your expertise is managing and growing your business. This isn't going to happen automatically without your input. The more productive hours you put into your business, the faster it will grow.
If you are interested in getting a successful website up and running for your business, give us a call. We would be happy to sit down with you and go over a plan of action for getting you a top of the line custom designed website created by a group of professionals, with some of the best custom tools on the market.
"In this age, which believes that there is a short cut to everything, the greatest lesson to be learned is that the most difficult way is, in the long run, the easiest." Henry Miller
There are lots of website templates available for businesses to use, and programmers craft many of them with style rather than functionality in mind.
Website templates offer an affordable, simple solution for organizations with limited funding and time to invest. Modern businesses must have online representation. To meet these needs, most start-ups will turn to website templates.
However, Template Limitations Spoil the Final Product
How does this happen?
Templates aren't flexible. Site owners aren't able to get creative without programming experience.
Templates often hide clunky programming issues below the surface that cause slow loading and other problems.
In order to meet basic business needs (like removing ads, having more freedom to customize, using SEO analytics and other marketing tools and securing a domain name and hosting), you have to pay more or get by without these things.
Even the most beautiful template can look cheap after you've edited it. This is especially true if you choose to change several graphics or fonts. Most non-designers lack the talent to combine and create tastefully on web platforms. Colours look different. Sites display differently on various devices.
Sometimes people recognize your template from other websites. It's hard to create a unique brand identity, (especially crucial for modern businesses) if users recognize your template from another site.
Mobile devices are the most popular tool for browsing online today. Some companies advertise templates as responsive. However, many finished websites still don't look right on every device because they are not mobile friendly.
Lastly, SEO is an important business marketing strategy. There are levels of tailoring that an SEO expert can do below the surface to enhance your online positioning. However, just like templates offer limited customization in visual areas, many won't offer your SEO expert the freedom he or she needs to customize your site for marketing.
Make the right choice now, so you're not forced to later.
Contact us today at REM Web Solutions. A custom website is worth the investment. Trust is essential for success in online sales and marketing, and at REM you can trust us to create a stunning, professional, custom designed website that will enhance your online presence. 
The Internet changes rapidly. There are many forces driving this such as the never-ending updates of the major search engines, the rising expectations that consumers have of online businesses, and major changes in how people access the Internet.
Styles evolve as well. It's very easy to discern websites that are decades out of date. Even the code used for building websites changes. Much of the old HTML code (HTML tags) commonplace in the 1990s is either deprecated or superseded by more useful forms. Keeping up with this change is important if you want your website to remain relevant and profitable.
Exactly how often you should redesign your website will depend on the market you serve. However, few competitive businesses allow more than a few years to go by without some kind of redesign. Here are three indicators that your website needs a redesign:
It Isn't Mobile Friendly
Most consumers today use their mobile devices for online purchasing and for locating nearby brick and mortar businesses. If they need to buy something, conduct business, or do research, they're not going to wait until they get home to their desktop computers (if they even have one). They also won't put in the effort and time of scrolling through a website meant solely for desktop computers when so many mobile friendly websites are just a few clicks away.
The Design Looks Out-Of-Date
An antiquated design sends the wrong impression to visitors. It projects obsolescence or amateurism. Visitors may assume the business lacks resources if it can't maintain a current looking website. People also get used to and even expect websites to reflect current design styles. For example, why would someone spend money at a site that's filled with the HTML tables of a 1990s website or the gradients and big glossy purchase buttons of the 2000s?
The Design Doesn't Reflect Your Current Success
If you still have the same website you first used as a Startup, you are leaving money on the table. Increase your leads and sales by reinvesting some of your profits into a more optimized and professional looking website. There is always room for improvement.
Get more out of your website by giving it a much-needed redesign. For more information or assistance, contact us today.
Tempted to save money by doing your web design yourself? Although skipping the services of a professional web designer may seem like an easy way to cut costs, the truth is that it will probably hurt you in the long run by producing a website that isn't optimized for the highest possible conversion rate. Here are some common mistakes of DIY websites.
Bad Menu Structure
Menus are one of the most important parts of your website because they are what allow visitors to navigate your site and land on your important pages. However, a menu has to be optimized in order to work. It needs to be in just the right place, the menu option titles have to be unique, the pages need to be in the right order, the secondary menu needs to be visible but not in-your-face, etc. Your menu also needs to be optimized for mobile devices, where drop-down menus don't work very well.
UX Mistakes
You want your visitors to have a pleasant user experience (UX). Common UX mistakes include lists that are split into many pages, a FAQs section where each question opens up on a new page, pop-ups and pop-unders that get in the way of the reader, too many ads, self-playing videos, too many sliders, etc. These are all things that get in the way of being able to navigate your site seamlessly.
Slow Load Times
There are many things that will slow down your website, including images and videos that aren't optimized, ads that are served over a third-party server, and heavy page elements and scripts. Slow load times lead to higher bounce rates and fewer conversions. A professional web designer will be able to optimize your website so that it loads quickly.
If you would like to update your existing website, or are looking to create a new site, contact us. Our professional staff can help you create a site that is optimised, engaging and most of all give you the highest possible return on your investment.
Contributors
Latest Posts
Archive
Tags
Everything
Content Management
Technology
Design
Holidays
Off Topic
Support
New Features
Personal
Gaming
New Clients
SEO
REM News
Project Management
Account Management
Training