Understanding Custom Domains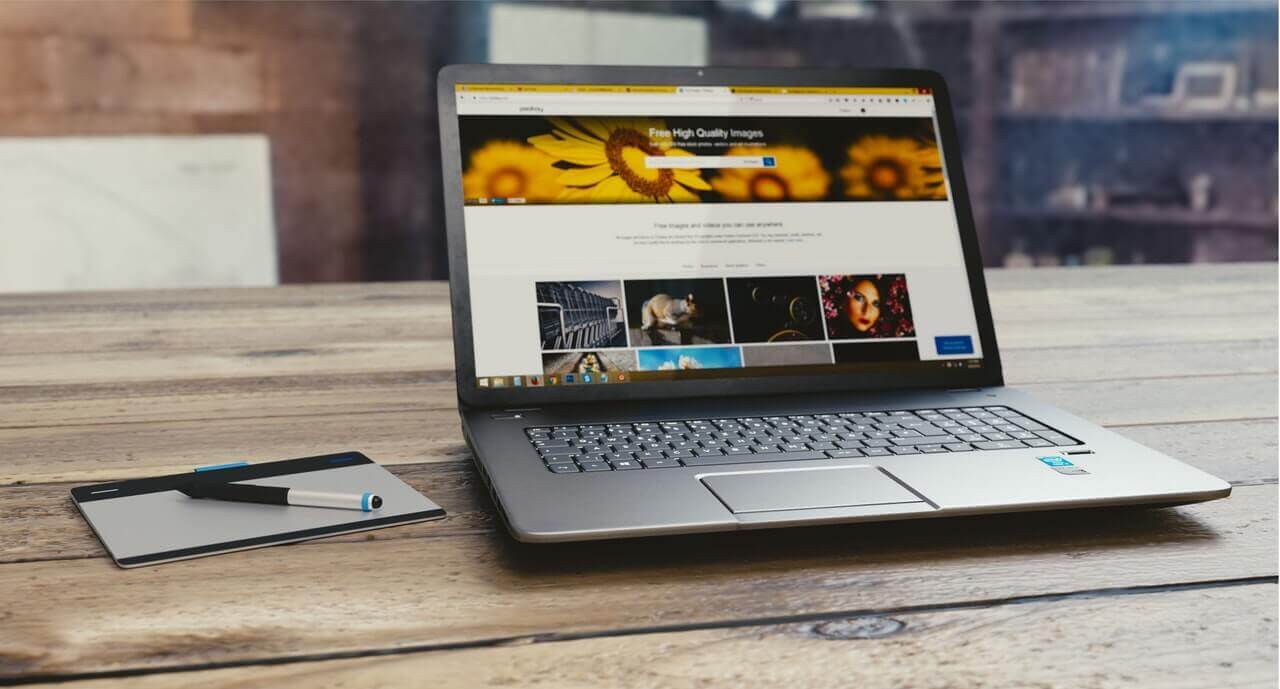 Custom domains, in short, are precisely what they sound like. They are domain names that are 100 percent customized. If you look at a website and you see the words "WordPress" or "BlogSpot" in its name, then it doesn't have a custom domain name yet. People often turn to WordPress and BlogSpot when they're just beginning their blogging experiences. That's because the use of these platforms is free. People don't have to spend any money to rely on them for blog creation, blog maintenance duties, and beyond.
Businesses these days are becoming more and more active online. It is critical for businesses of all types to have a strong online presence. If you're just beginning setting up a digital presence for your new business, you may be tempted to make use of a platform such as WordPress or BlogSpot. Who wants to spend unnecessary money, anyway? Although it may initially seem easy and hassle-free to make use of WordPress or BlogSpot, it's simply not a good idea. If you want your business' blog to shine, you need to consider self-hosting as soon as possible. You also need to consider getting a customized domain name.
Customized domain names are paramount for businesses that want to do well on the Internet. It doesn't matter if you're launching a new ice cream shop. It doesn't matter if you're in the process of setting up a brand new public relations agency. You need a custom domain name, plain and simple. When exactly was the last time you saw a serious and successful business that had the name "WordPress" in its address? There are many advantages associated with custom domain names. If you want your business' online presence to truly soar, these advantages can do you a lot of good, to say the least.
Custom Domain Names Are Simple for Others to Find
Assuming you are not using a template based website (which you shouldn't be!), websites are all distinctive and one-of-a-kind. If you want others to know what makes your business website distinctive, however, they must be able to easily find it in the first place. Online searchers rely on popular search engines to find out about brand new businesses and groups. If you want your business' website to stand out and get attention, it can help significantly to have a custom domain name.
People tend to gravitate to custom domain names because they're simple to identify. If you don't want other people to immediately dismiss and forget about your website, it's important to create a custom domain name that accurately reflects the nature of your business and all that it offers. That bit of effort can go a long way.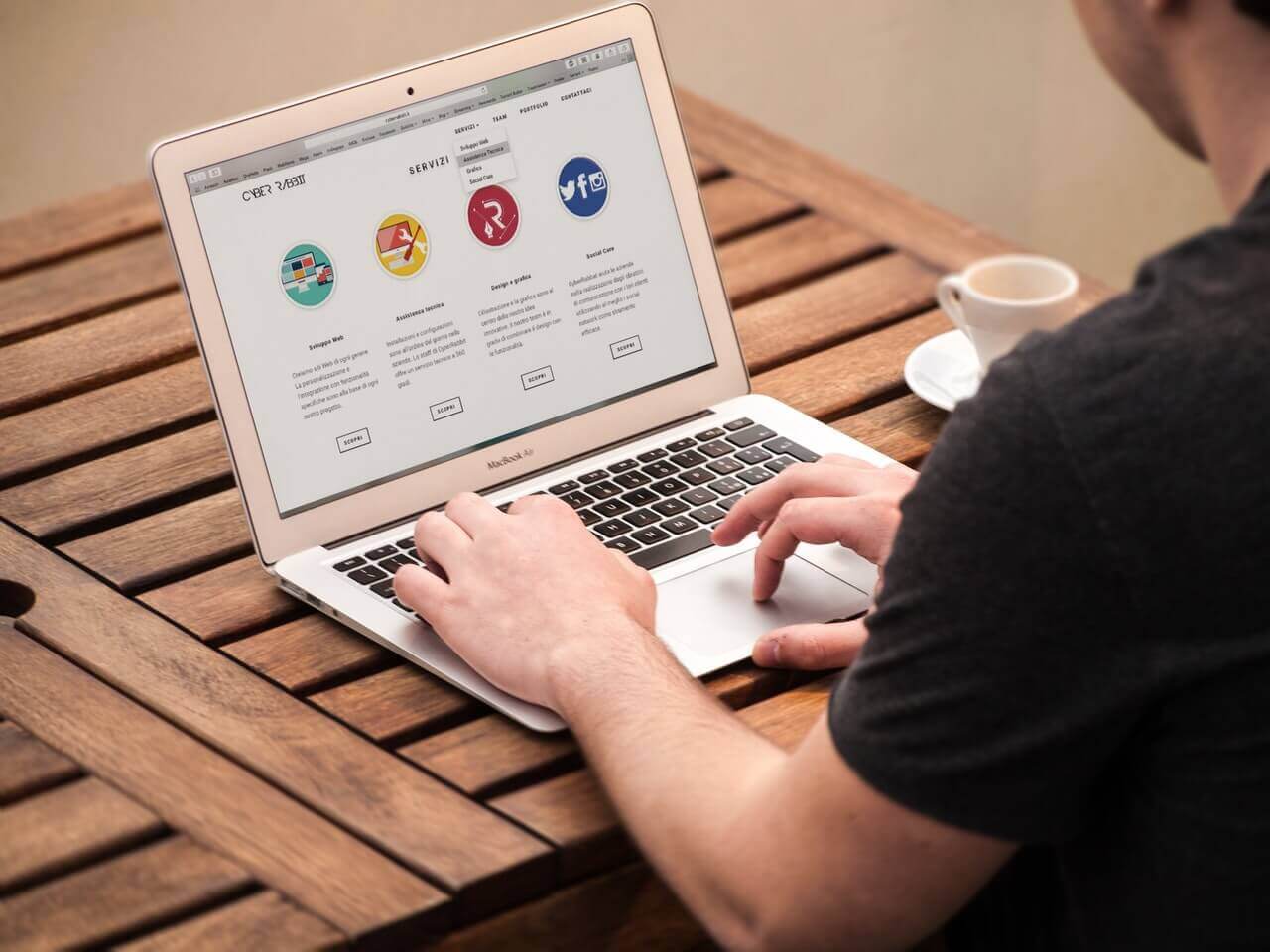 Custom Domain Names Are Hard to Overlook
Custom domain names are difficult to overlook. There are seemingly countless WordPress and BlogSpot websites on the Internet these days. They, because of that, can seem like a dime a dozen. If you give your business' site a custom domain name however, you give it the gift of an edge. You should make a point to create a custom domain name that's particularly catchy and snappy, too. Short domain names tend to work extremely well.
Domain names that are overly long can be confusing. It's also important to create a domain name that connects directly to your business and all its offerings. Don't invest in a custom domain name that seems to have nothing to do with your business operations. That can be a waste of precious time and can also be highly misleading.
Search Engines Generally Respond Well to Custom Domain Names
Search engines are king in the competitive digital realm. That's the reason websites should do anything and everything they can to accommodate search engine preferences. If you want search engines to respond well to your business site, investing in a custom domain name can do the trick. A custom domain name can also help your site get better search engine rankings. Custom domain names give businesses more professional and polished looks. Search engines respond well to websites that are more professional and serious in feel.
Custom Domain Names Give Businesses Access to Better Email Address Options
Professionalism is vital in the digital marketing realm. If you want your business to stand a chance in modern society, you need to give off a vibe of professionalism no matter what. A good email address can make your business look professional and credible. It's generally never a great idea to use a Gmail or Yahoo! address for professional purposes.
If you have a custom domain name for your business, it will communicate to others that you care. It will communicate to others that you take things seriously. Your goal should be to communicate to the world that your business is ready to be a major player. If you take the time to set up a custom domain name, that can be a wonderful starting point.
Custom Domain Names Can Open Your Business Site Up to Invaluable Advertising Opportunities
Custom domain names can make it a lot easier for businesses to spread the word about their available services and products. If you want to be able to advertise your business on the Internet, it can be wise to buy a custom domain name as soon as possible. Most contemporary advertising firms out there are not willing to take in subdomains. If you want to save yourself from the dangers of revenue drops, creating a custom domain name is the way to go.
Custom Domain Names Enable You to Make Subdomains
Website owners cannot set up subdomains using subdomains. They can, however, set up subdomains with the assistance of their own customized domains. If you want members of your target audience to be able to easily and swiftly access your site's subpages, establishing subdomains can be a great and dependable option. Custom domain names can do so much for all kinds of businesses. They can increase search engine exposure substantially. They can make businesses look considerably more credible as well. The advantages are varied.
If you are looking for more information on custom domain names, please reach out to our support team here at REM. We are always happy to help!
This blog post is credited to Helen Cartwright.
The Importance of Email Security and Strong Passwords

Email security and password safety is important for individuals and businesses alike. As online scams increase, it's important to protect yourself, your clients, and all confidential information. 
Why Internet Security Matters
Internet safety means keeping private information in the right hands. If your emails, or your client's information gets hacked into or leaked, this will lead to future problems. It will also diminish client trust in your brand due to fear of information leaks. Sensitive information being leaked, computer damage, and even identity theft are risks of not taking internet security seriously. Long story short, it will end up costing you time and money to not take this stuff seriously.
How To Choose a Secure Password 
When trying to keep your business safe, be sure to follow these tips to create a secure password.
Use a long password, at least 8 to 10 characters long with a mix of capitalized letters, numbers, and special characters. It is important to note that this is a minimum, and you should generally try and use as many characters as the password field allows, with as much variety in the characters as possible.
Whatever you do, do not use the same password for every account you have. Even if the password is extremely secure, if it gets hacked in one location, you will lose literally everything that you use that password for. This includes banking info, social media accounts, the login password for personal or work computers, and even online gaming accounts.
Do not use personal information about yourself as a password, such as your birthday or the name of someone in your life, as this information can easily be found and used to hack your account.
There are programs such as KeePass which allow you to store passwords in an encrypted way to avoid letting them slip into the hands of a hacker, all the while allowing you to keep them in a well-organized list for reference. It is terrible practice to physically write them down, but if you do decide to write down your passwords somewhere, consider using a code that only you understand to avoid prying eyes from attempting to use it.
If available, consider using a password authenticator. These are usually either physical devices (see image below) or are attached to an app on your smartphone. They work by generating a random number or password every 10-12 seconds which a user must enter in addition to a password when logging in, and basically provide an extra layer of security. These are common for some high security companies and banks, and employees are often required to use them to access workplace computers.
If you are not keeping record of the password, use a sentence or phrase as the main base for your password to allow you to remember it slightly easier. Create an idea involving a memorable person doing a unique action with an object, and form your sentence. Then, using that sentence select a few characters and add in various numbers and letters. For example, if your sentence was "the Joker lifted a toaster with his elbow" your password could be something like "JokLif4Toa@3lb." 
Change your passwords every few months to keep yourself safe from hackers, and to interrupt any ongoing attempts to crack your passwords.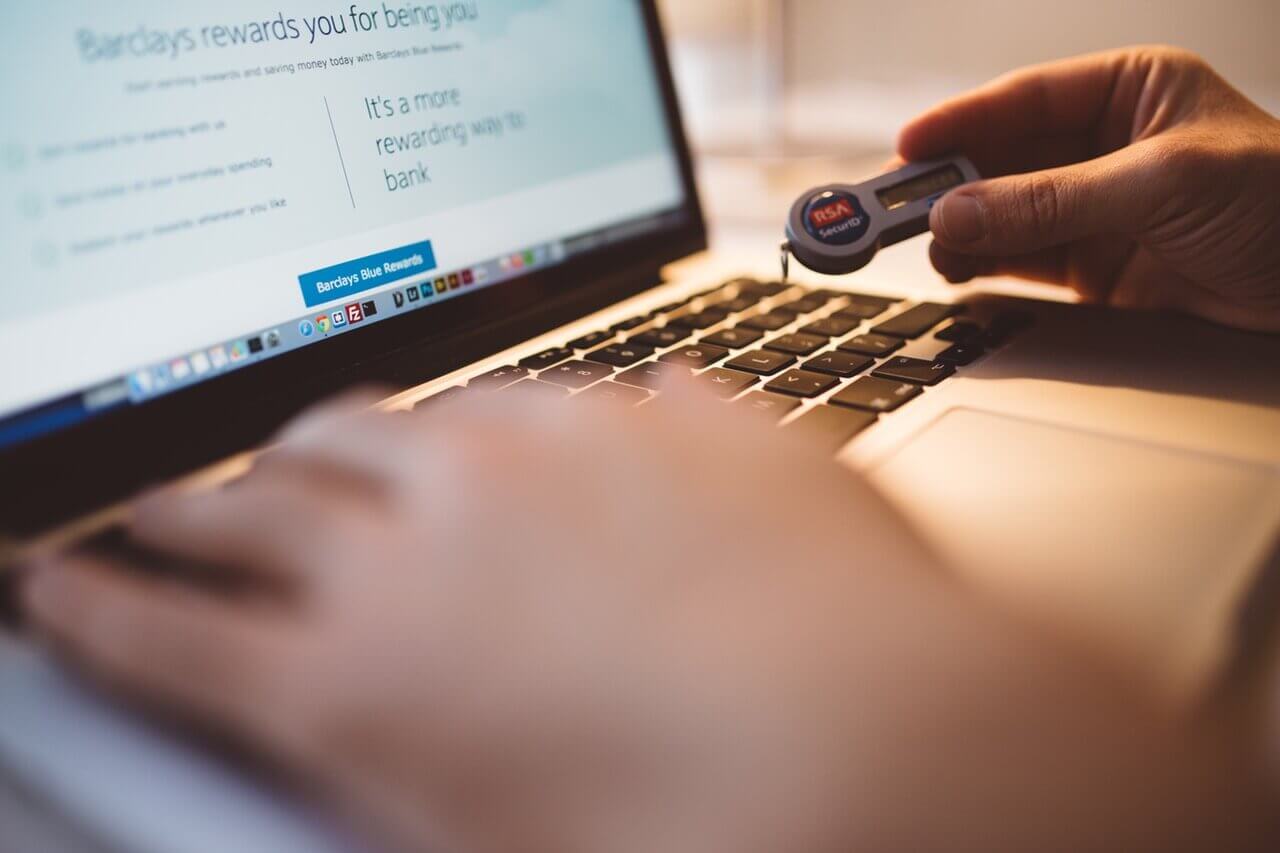 How To Recognize When an Email is a Scam 
Along with keeping yourself safe by creating strong passwords, it's also important to determine whether or not an email is safe or not before clicking it. Make sure you know the sender before opening a message, and if you have never received an email from the sender, be wary.
Never open an attachment or links from an unfamiliar source. Check whether or not a link is legitimate by hovering over it (but not clicking it) and checking the bottom of your screen. Be extremely cautious of any links that are not a common .ca or .com domain.
If the sender is asking for money or giving you information about rewards, check facts and never share personal information through email unless you're completely sure it's safe (in fact in this case, it is best to just remember the saying "If it sounds too good to be true, it probably is"). 
If you are recieving a high volume of scam and spam emails, consider using a spam filtering service such as FuseMail (which we offer starting next week as a part of our email package). These services will do most of the detective work for you, and you won't even see 99.9% of the spam emails as they will be stopped before they ever get to your mailbox.
Be sure to include opportunities for customers to share information or questions about scams in your web design, through forms or contact links. Ask them to let you know if any scam emails appear in their account attempting to impersonate you or your company. This way, your clients will know to trust you and you'll be aware of fraud attempts and possible disclosures of sensitive information. 
If you have any questions about this, or even have personal stories about this you would like to share, feel free to reach out to us at our Support Email. You can also contact us here through our website.
How to Create Great Informative Content for Your Website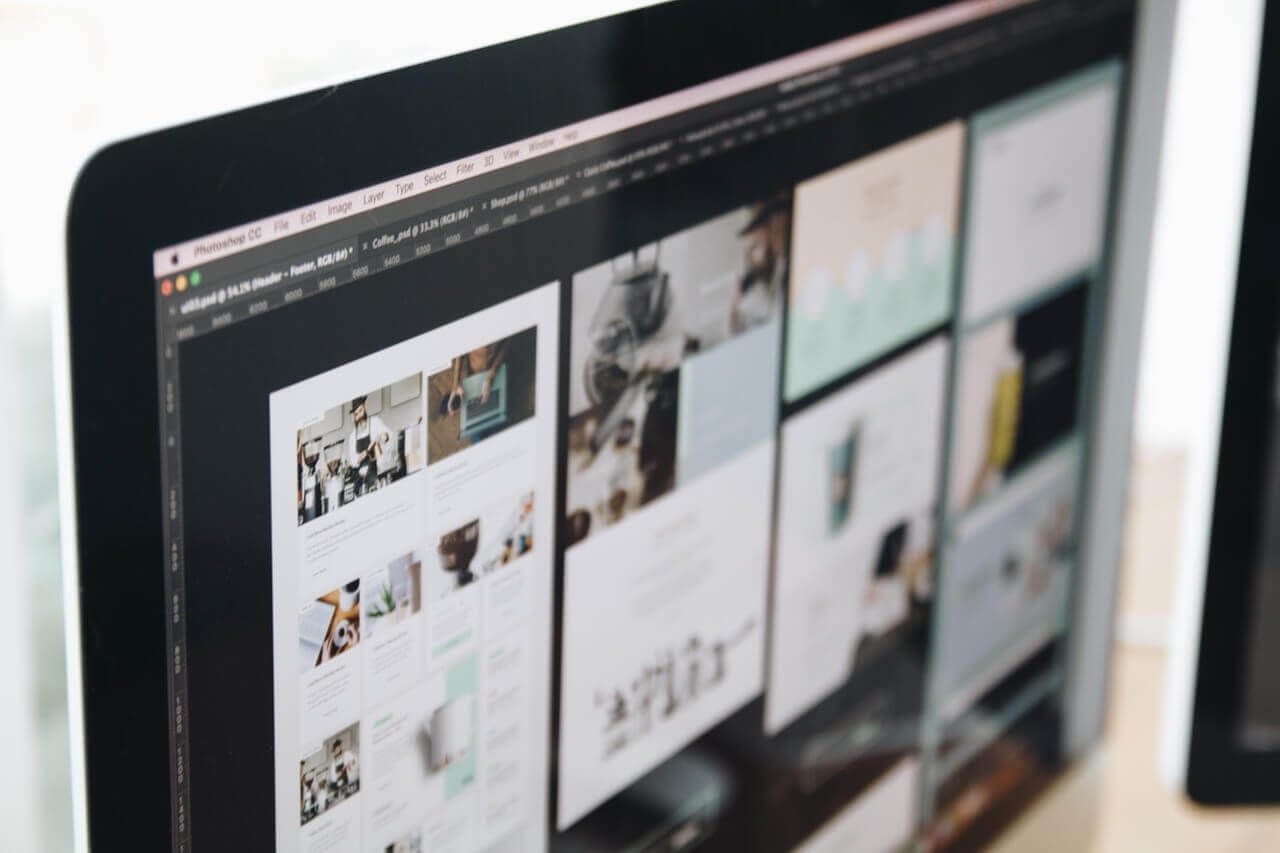 A website has a number of critical elements, and a serious mistake in any one of them can be fatal to the site's effectiveness. Page loading speed, the site's ease of use, and the design of the overall site are all important, however one critical website element that doesn't get sufficient attention is its content. Too often, content is written to simply fill in an area where it's expected.
For example, the about-us web page is often filled with dry hastily written content about the company. It will list statistics, the company's important people, and may include a verbatim copy of the company's mission statement. It will appear dry, forced, and usually rather unauthentic.
While this gets the job done quickly, it does little to gain the trust of the visitor. It doesn't differentiate the business from the thousands of other businesses with an Internet presence. The problem with this about-us page is that it's written in a way that's uninteresting to the business's target market. In addition it's too much about the company and makes no mention how the viewer will benefit by frequenting the website and becoming a customer.
What Web Content Should Do
Because the Internet is so vast with so many options for its users, these people are the exact opposite of the captive audience. Your content must attract visitors and gain their trust. Doing this requires providing value free of charge in the form of information. Giving away value for free may strike some businesses as a foreign concept, but it's just the cost of online marketing. Rather than paying advertising money to reach your market, you pay by providing value instead.
What type of content is this? Generally, it is useful information that helps the viewer solve their pain points. Pain points don't always refer to overcoming a hardship. It could be a desire to improve some aspect of one's life. Of course, this content must be related in some way to the solutions provided by your products and services. For example, let's say you run a Yoga Studio and are creating content for the website. It might be a good idea to include at least a few pages of content about the postures/style that you teach, including informative images and helpful tips. Don't give away everything, but give the user a taste of what they can expect by coming in for a class. Some of the content should include information about how your products and services help the viewers solve their pain points.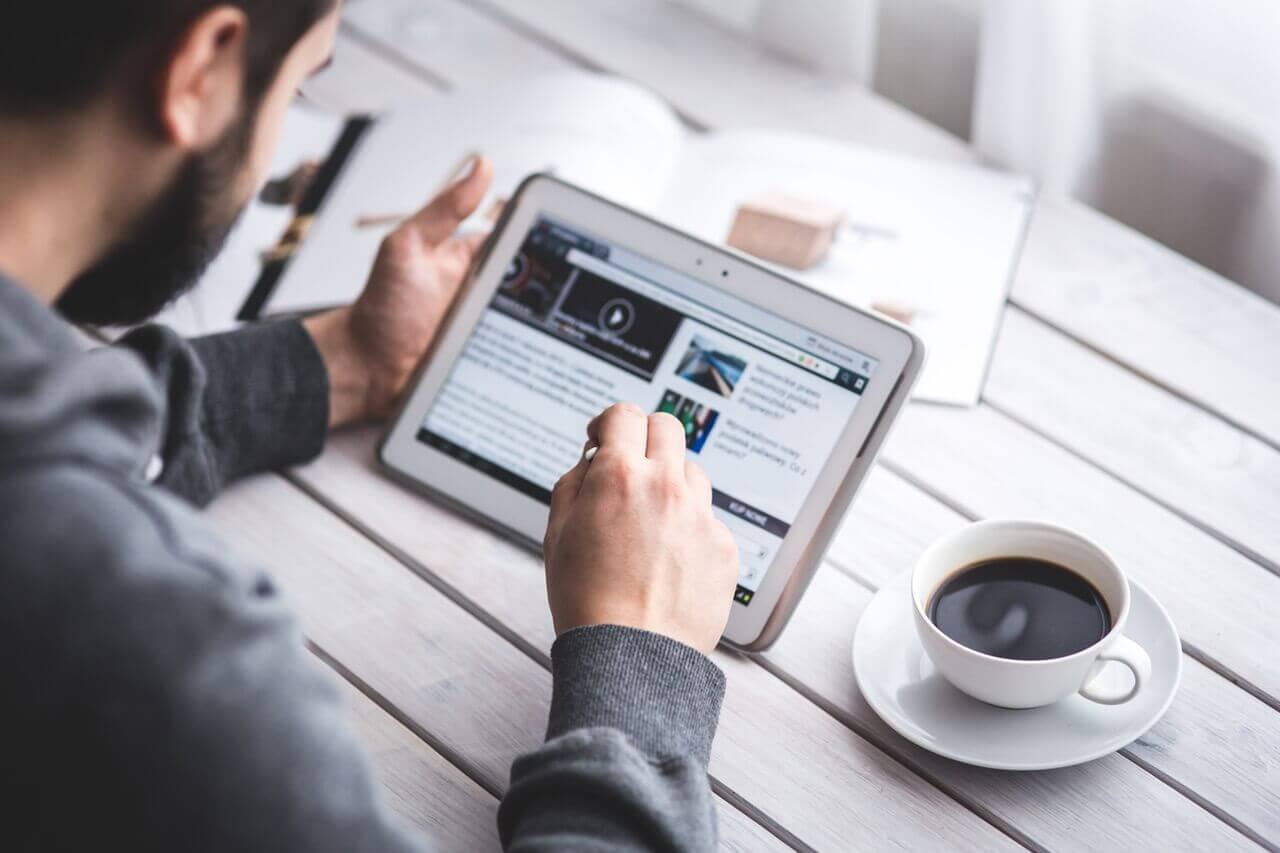 What Web Content Should Not Do
Your website will have landing pages with persuasive content that sells your products and other offerings, however this must not be the nature of all of your content throughout your website. As mentioned previously, your website must attract and gain the trust of visitors so that they become loyal customers. Blatant advertising on every page will not do this. You should especially avoid the use of pop-ups and large sales pitches that stand out in bright colours, as this appears extremely tacky and unprofessional.
On pages that display your products, don't focus on their features. While feature information should be available, placing it front and center won't make your products attractive. Benefits are what drive sales. Describe your products in terms of how they benefit the person's life, that is, how they improve their life or make it easier. Take each feature of a product or service and convert it into a benefit.
For more information, or if you don't have the time to create your own website content, contact us to learn about our content creation services.
There is nothing better for your business then a firsthand review from another satisfied customer. Case Studies are a great way to showcase the success that another customer has had with your product. Here are some tips on how to craft a winning case study that keeps new customers pouring in.
Use Your Ideal Customer to Profile
First, you'll want to contact a regular customer who is extremely satisfied with your product or service.  The key here, is that you want a customer excited about sharing their success. Ask for their permission to profile their success through a case study that you can share on your website.
What Was the Problem?
Once you have identified your ideal customer, you'll want to outline in detail the specific problem they were facing before purchasing your product or service.  Go into detail about the "pain" they were experiencing before they found your company.  This will give future customers a chance to truly see if and how you can solve their problem also.
How Did You Solve It?
The second item will want to address is how your product or service solved their problem. Showcase exactly what you did. You also want to showcase the results of your solution.  What great benefits is this customer now receiving as a result of what you have to offer?  
Format
Traditional case studies are documents that you provide on your website for customers to download.  Why not take a different approach and do a video or a blog that highlights this information?  The important thing is that you want to provide an enriching experience for a potential customer.
A great Case Study provides detailed and tangible evidence of your product or service.  Taking the time to craft a solid Case Study goes a long way towards getting your product into the hands of new customers. At REM we show case studies of our customer's sites on our work page as well as write blogs highlighting featured companies. If you are in Kitchener, Waterloo, Cambridge or Guelph and surrounding areas, give us a call and we can show you what WebWiz@rd can do for your companies success.
| | |
| --- | --- |
| | Todd Hannigan at 10:25 AM |
You've got a website. The entire world can see it. Whether you're located in Kitchener, Waterloo, Cambridge or Guelph or you're a site owner from any location on our planet, your web design is on display for all the world to see. We'd like to suggest some signs that your website needs work so that you can present the best image possible to the world.
It uses flash
The online world is going mobile. However, flash isn't supported on iOS devices like iPhones iPads or iPod Touches. If your site doesn't speak effectively to the iOS world, a significant segment of the Internet, you're using bad web design that's outdated.
It displays stock photos of people
Stock photos of people look inauthentic. People immediately spot them and unconsciously judge them as phony. They reflect poorly on your content. Don't use stock photos of people and risk receiving the suspicion they could cast on your site.
It's showing too many ads
The goal of ad design is to integrate with your web site. If ads are cluttering your webpage, eliminate them. This is especially true if they are ineffective ads or low-converting ads. Let your web design flow unobstructed!
Long paragraphs present a wall of text
Website visitors in 2017 are scanners. Use bullet points, lists, bolding and images to help them find the information they seek quickly and easily. Long, unbroken "walls" of text are a visual turnoff in today's web design.
If you're near our Kitchener office, do visit us and discuss your web design. We welcome site owners from anywhere in Southern Ontario, call or email us to set up an appointment to talk about your site. Customer support is our number one priority. Let us help you make your website reflect you at your best in 2017!
As I mention in all of my WebWiz@rd training sessions here at REM, it is really important to get a Google Analytics account. Not only for the HTML code that you get to add to your site for better SEO, but the even more important aspect of utilizing it for keyword searches. It's the keyword relevance that draws in the qualified traffic to your website. So, in order to bring this highly qualified traffic to your site, you need to develop a better understanding of keywords.
That's where Analytics comes into play. Google's Keyword Tool, with its huge database of keywords in over 50 languages, is a great place to start. You can even enter a phrase that describes your website right in Google to get a sense of traffic. But before you do that, let's utilize your Google Analytics account to conduct the research.
Google Analytics allows us to see all of the relevant data in an easy to read format. It's almost like having the answers to a test before we write it. The entire "keywords" section is devoted to providing the keywords people used to find our website, how many visits from the keyword, how much revenue that keyword generated, the bounce rate and so much more! This is very informative data to have before you start investing time and effort into organic and paid searches.
Remember, we want to bring qualified traffic to your site. SEO experts follow a basic thumb rule for choosing keywords that bring the most relevant, revenue-adding traffic to your website. Here are a few considerations:
Phrases are better than singular words.
Target highly searched terms that have as little competition as possible. However, do not use keywords that have less competition just for this reason alone.
Choose keywords that are specific with a narrow focus but you don't want to be too specific that you start to lose traffic.
Localize your keywords by making use of your geographical location (Web Design Kitchener Waterloo).
Remember, you will want to get the most of out of your keywords when you begin to optimize. That means including them in obvious places on your web site (Meta Tags) in order to achieve high keyword density, frequency and prominence.
Without having a good place to start, choosing keywords can quickly become mind boggling given there can be literally millions of keywords to choose from. Besides, choosing the wrong keywords can be disastrous and set you back months if you are optimizing your site for organic search. For that reason alone, is worth the time and research using Analytics.
| | |
| --- | --- |
| | Todd Hannigan at 11:10 AM |
Social media is crucial to your business' marketing success. It can be a great source to bring traffic to your website. But it takes a lot of time and effort to maintain. Thankfully, there are many social media tools out there that can help you. If you're still wondering what the benefits of social media tools are and how they help your marketing strategy, read on:
Save Time
Social media tools such as Buffer and Hootsuite help you consolidate your social media postings by being able to post on multiple accounts at once. You'll no longer have to go from social media platform to the next posting on each one, with these tools you'll be able to write your post once and post across several platforms.
Plan Ahead
With social media tools, you'll be able to get an overview of all your past and future post. This helps you develop a social media calendar tied to your blog calendar, and plan your posts ahead to make sure you're talking about all your company's important topics.
Analyze Performance
Asides from saving time and planning ahead, social media tools will provide helpful analytics, such as your best performing posts, engagement and best time to post. You'll see which posts people drove the most traffic to your website and what topics you should cover more. By analyzing your posts' performance, you'll be a social media rock star in no time.
Social media tools are a great asset to drive traffic to your website. But then it's your website's job to maintain your audience's interest. Do you need a great website that gets noticed? Contact us today!
I have been training REM clients since I started almost 5 years ago.  In the height of my training days, I used to train clients 2-3 times a week.  When I was promoted to Account Manager/Project Manager the number of training sessions that I led became less frequent.  Now my training is limited to new REM employees and our clients if our primary support staff are on holidays or unavailable.
I enjoy teaching our different tools and I have become an effective trainer during my time at REM.
Here are some general rules that I follow in my approach to training.
I Come Prepared
I make sure that I understand the tools that I am teaching.  If I were to second guess myself or fumble over my explanations, I could very easily confuse the person that I am training.  I could also make myself, and the company, look foolish if I were underprepared.  I take the time to learn the tools that I am teaching inside and out.  Being prepared allows me to speak confidently and answer any questions that I am asked.
I Keep on Track
Quite often our clients will begin to ask questions that start to lead the training down a different path.  Although I encourage our clients to ask questions, I recognize that answering their questions right away isn't always the best approach.  In many cases the questions that are asked will be discussed at a later time, so in the interest of keeping the training organized, I will acknowledge the clients question and let them know that it will be answered at a later point. This allows everyone to stay focused and on schedule.
I Listen
This may seem like a no-brainer but it is imperative that I actively listen to the individuals that I am training.  I listen to what they are saying so that I can correctly address their questions and concerns.
I Am Patient
Yes, training sessions need to keep moving but I also need to give our clients a reasonable amount of time to jot down notes, look at the examples that I am providing and allow them to see what buttons I am clicking as I navigate through the system that I am showing them.  When I train a client, it is typically the first time that they have ever seen the tools that I am showing them, so I slow down a bit so that they can absorb what I am teaching them.
I Provide Training Documentation
The documentation that we provide at REM for training is limited.  We provide a small synopsis of what will be covered but we do not provide step by step instructions.  We do this for a few reasons but the biggest reason is that we want our clients to be paying attention to us, the trainers, not reading along to a lengthy "how to" document.  The documentation that I hand out allows our clients to add their own notes on the points that are important to them and forces them to become a more engaged listener.
I Am Ready to Explain a Process Multiple Times and in Different Ways
A set of instructions that I give to one client may not resonate with the next.  I must be prepared to explain and show processes more than once and in many cases, in different ways.  Sometimes this means that I simply walk through the process again and sometimes I am required to explain the process in an alternative way, such as using different terminology.
I strive to lead training sessions that are relaxed and informative.  I want our clients to leave my training sessions feeling comfortable with what I have shown them and empowered that they can use our tools with minimal, to no assistance.  I believe that I am able to accomplish this by following my self-imposed rules listed above.
| | |
| --- | --- |
| | Jillian McBurney at 2:16 PM |
If you ask a small business person why they are not active on social media, the answer is typically that it is too time-consuming. If you are running almost any business, from a construction company to a law firm, your time is too valuable to spend posting and tweeting. However, the benefits of having a substantial social media footprint are extremely valuable for growing your business. Chances are, your clients are seeking information on social media before making a decision. Consumers want to evaluate what people are saying about you, and how you engage online. Short of hiring an agency to handle your social media efforts, what can a busy business person do? The answer is using automation tools.
However, this is not a set-it-and-forget-it solution. Automation tools empower a small business to share and curate content on social media, leaving you with time to authentically engage with customer questions and feedback. The increase of smartphones and mobile device use, and what Google calls micro-moments, has created the expectation that companies are connected 24 hours a day, 7 days a week. Automation tools will give your prospects and customers the impression that someone is manning the store, even when your schedule has you out of the office.
Moreover, effective social media marketing requires consistency. If you are posting on Facebook or Twitter, here and there, once or twice a month, you are not getting the attention you deserve. Statistic Brain reports there are 58 million tweets per day. Online users are bombarded with content all day long as companies try to get their attention. This means if your message is not seen by your target audience within about 15 minutes, the organic benefit disappears and you will need to use paid social media promotion.
Regardless, there are some things a business should not do using automation.
Private or Direct Messaging - Social media users interpret marketing messages through private or direct messaging as spam. This is the fastest way to get users to stop following you or block you out.
Non-personalized Posts - Your social media content should focus on all consumers, at every stage of the customer life-cycle. Social media is not just about attracting new business, but also maintaining customer relationships.
Overlooking Analytics - You need to know what is working and what is not, and when are the best time to schedule posts. There is a lot of information available about the best times to post, but every company and industry are different.
Not Reading Curated Content - Many social media automation tools empower you to share the content of others. Curated content is an effective way to enhance your own content. However, know what is getting posted under your name.
Ultimately, social media automation tools will free you from your computer. You can effectively manage your time, while still effectively engaging with prospects and customers. 
Social media is a great way to draw more clients to your business. Here are some ways you leverage the power of specific social media tools to grow your brand's visibility.
Facebook. So many Americans have Facebook now that it is almost surprising to meet one who does not. Users have access to their accounts on their computers as well as their phones. Facebook allows businesses to set up free accounts that they can post to as often as they want to. Your customers can "like" your page, and then when they open up their Facebook pages, they will see what you've posted in their timelines. This is a great way to advertise sales, specials, new products, or simply stay visible, for free. You can also pay Facebook from time to time to boost a post, ensuring its visibility to more people. Facebook also offers a platform for customers to interact with you by responding to your posts and sending messages via the chat feature.
Instagram. Instagram is a very popular social media tool primarily accessed through smartphones. With Instagram, you can post photos of products or other visuals that represent your brand. As customers scroll through their Instagram feeds, they will come across your posts and find out about special promotions or products you want to highlight. They can also like the photos, and keeping track of how many likes each photo gets will provide you with valuable data about your customers' preferences.
Pinterest. Pinterest allows you to create custom "boards" that are like electronic scrapbooks. You can create boards that go with categories that correspond to different facets of your business, and post links on them that customers might be interested in. Customers can view your Pinterest page and get ideas for how to use your products, share your pins with others who might also be interested, and learn more about your business in general. Don't be afraid to branch out a bit with your boards, because you can create lots of different ones. For example, if you are a shop that sells wedding dresses, it would be fun to create a board of local places to have lunch before or after the bride and her friends try on dresses, or one for different trends in manicures or shoes. If you run a car dealership, you might want to create a board with some local day trips to inspire people to get a new set of wheels!
Social media is free, effective, and fun! We would love to help guide you further into setting up your business's social media presence. Contact us today!
Contributors
Latest Posts
Archive
Tags
Everything
Content Management
Technology
Design
Holidays
Off Topic
Support
New Features
Personal
Gaming
New Clients
SEO
REM News
Project Management
Account Management
Training