Canada Turns 150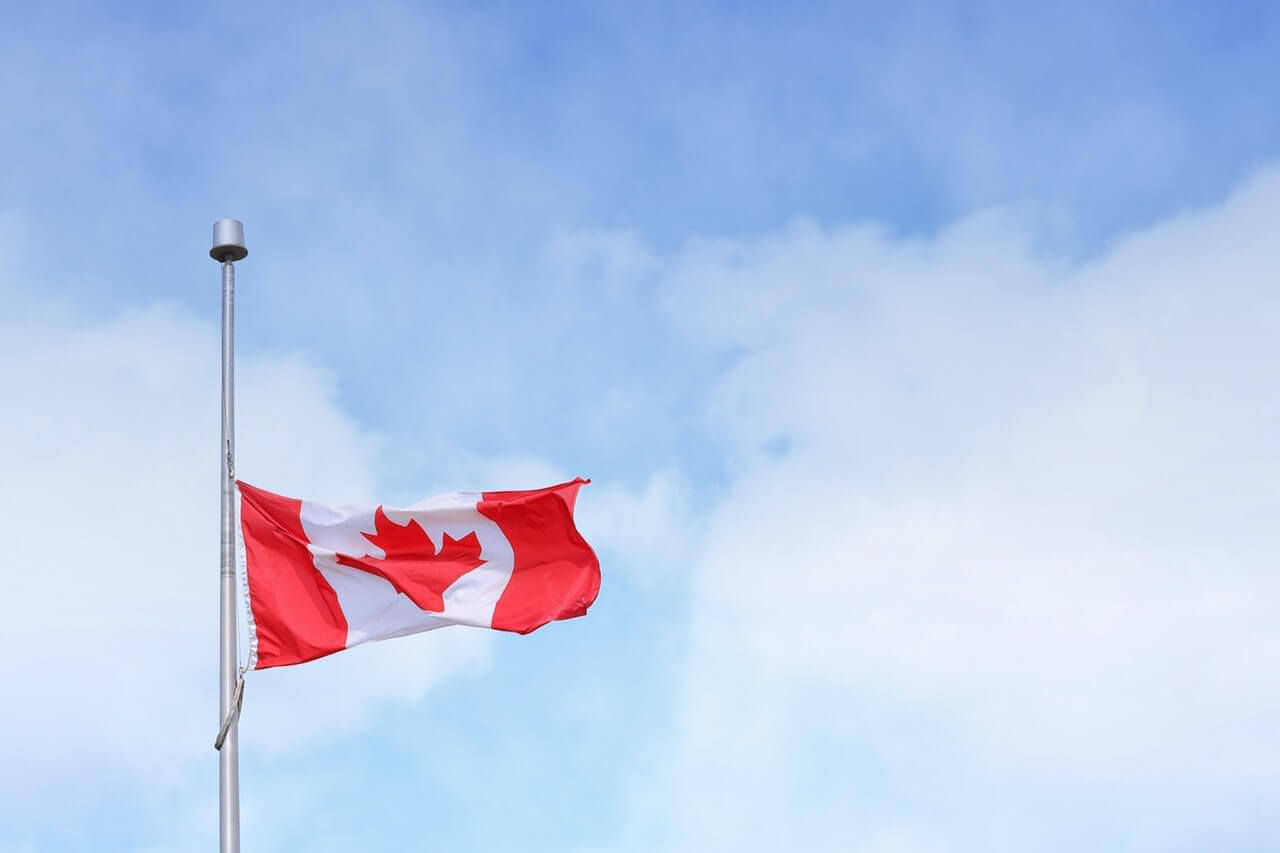 The team at REM Web Solutions wishes you all a happy Canada Day and hopes that your weekend is great!
We will be closed this Friday June 30th for the long weekend, and will be back in the office on Monday July 3rd!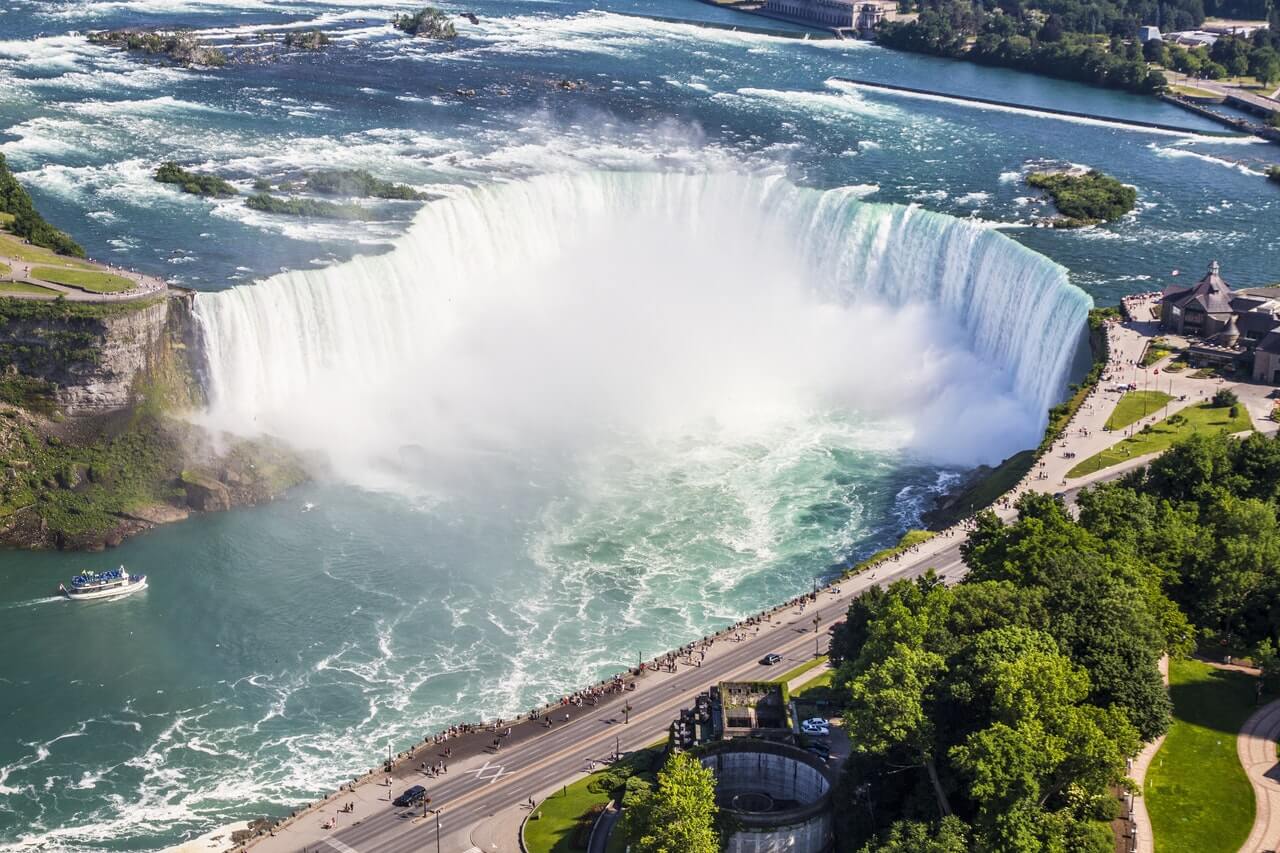 We hope that everyone gets a chance to celebrate our great country this weekend by getting out and enjoying what Canada has to offer, whether that be the great outdoors, family and friends, or some of the awesome celebrations and events which are planned for the holiday!
Wishing you a Happy Victoria Day weekend!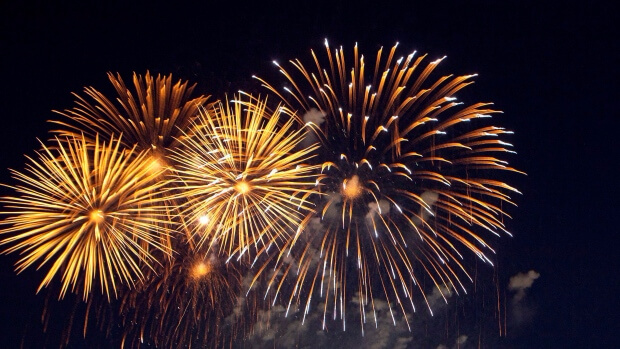 REM will be closed on Monday May 22/17 to enjoy Victoria Day.
We will reopen on Tuesday May 23/17.
Have a safe and happy Victoria Day weekend!
Wishing all of our valued clients a safe and happy Easter!

REM will be closed Friday April, 14 and Monday April, 17.
| | |
| --- | --- |
| | Todd Hannigan at 10:05 AM |
We have a winner!
I hope everyone had a great holiday season.  We had a lot of great feedback on our Holiday Sweater Contest this year and appreciate the time everyone tool to vote.  We had over 150 votes and the clear winner was Todd.  Todd had approximately 50% of the votes.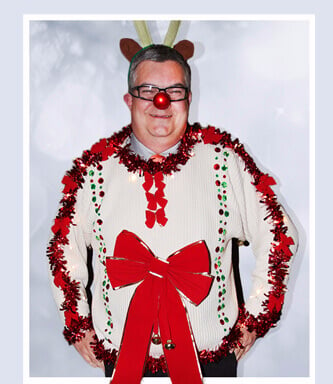 We would like to congratulate Nicole from MTE as the winner of a $50 Vincenzo's gift card.
We are already starting to think what we can do for next year!
Please feel free to share any ideas you have to allow up to showcase our creativity.  Feel free to reach out to me at rob.matlow@remwebsolutions.com
With 2016 coming to a close, we wanted to reach out and send our best wishes to you and yours! We hope that 2017 holds success and good fortune in any endeavour you pursue. It has been a pleasure getting to know you and your organization this year.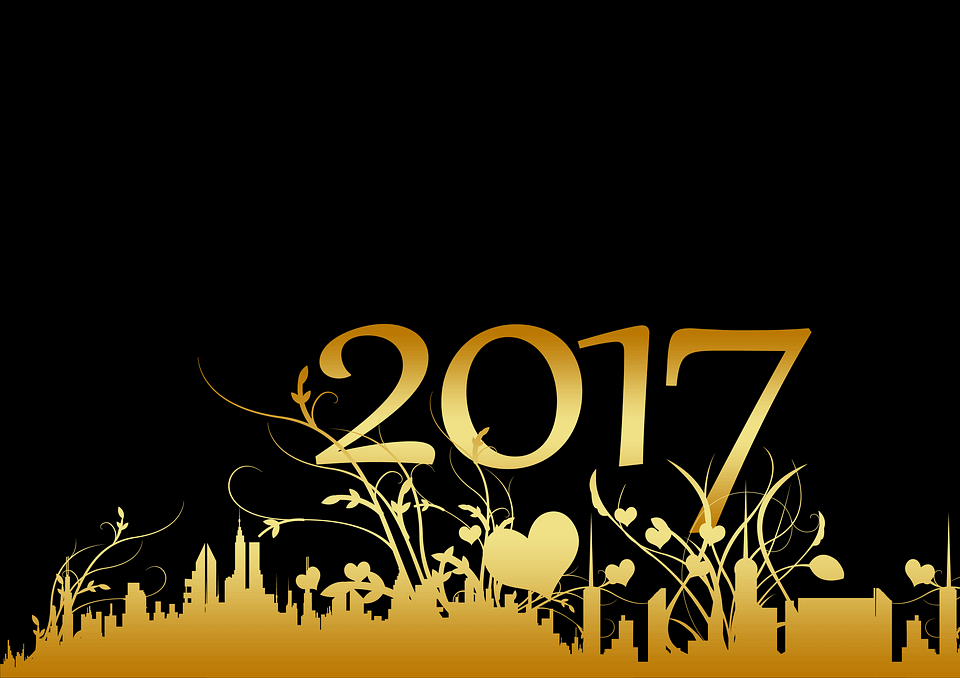 Just as a reminder, our office will be closed Monday January 2, 2017 for New Years. We will reopen again on Tuesday January 3 from 9am to 5pm.
| | |
| --- | --- |
| | Todd Hannigan at 10:16 AM |

As the holiday season is coming in faster than any of us anticipated, our team got together to make Ugly Christmas Sweaters for our annual holiday card. This year was especially fun, because as a team we were all able to take part in the process. Luckily for us, Jill brought in her trusty camera to snap some shots of our afternoon team building event, filled with hot glue guns, bows, lights, cotton balls, and felt for days! Take a look at some of the pictures!
As you can see, there were lots of smiles coupling our team's artistic abilities, but there was also a lot of funny shots too, these are some of my favourites from the day. You'll also notice in one of the pictures below, that we were able to Skype with Ryan who wasn't able to make it into the office for the shenanigans but could still take part in the fun times! In addition to the delicious pizza lunch, we were spoiled with homemade cookies!!
As for the finished products tell us what you think by voting from our holiday card! 
| | |
| --- | --- |
| | Shauna Ramsaroop at 12:00 PM |
Thank you for supporting REM in the past year. 
THIS YEAR IT GOT UGLY AND WE NEED YOUR HELP!
Help REM decide who had the worst, most hideous, Ugliest Holiday Sweater. 
CLICK HERE (http://www.remwebsolutions.com/Happy-Holidays-2016.htm) TO SEE AND CAST YOUR VOTE FOR A CHANCE TO WIN A $50 VINCENZO'S GIFT CARD!
Most importantly, we wish you a Fantastic Holiday Season and a Bright & Energetic New Year!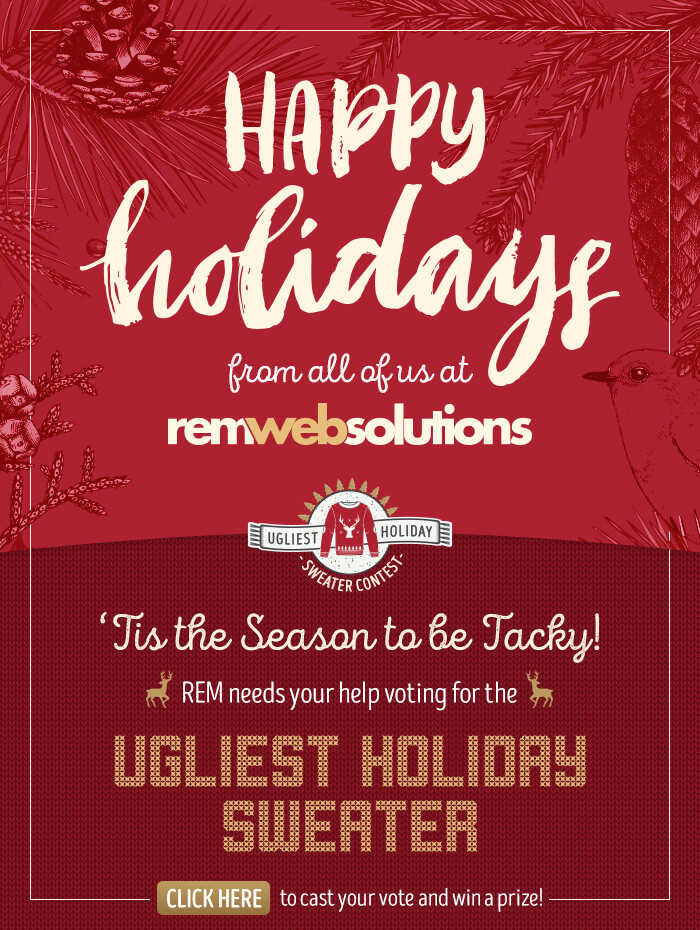 As a friendly note: We will be closed on December 23, 26, 27 and January 2 to allow our team a chance to spend time with their team.  We look forward to working with you in 2017.
Sincerely,
REM Web Solutions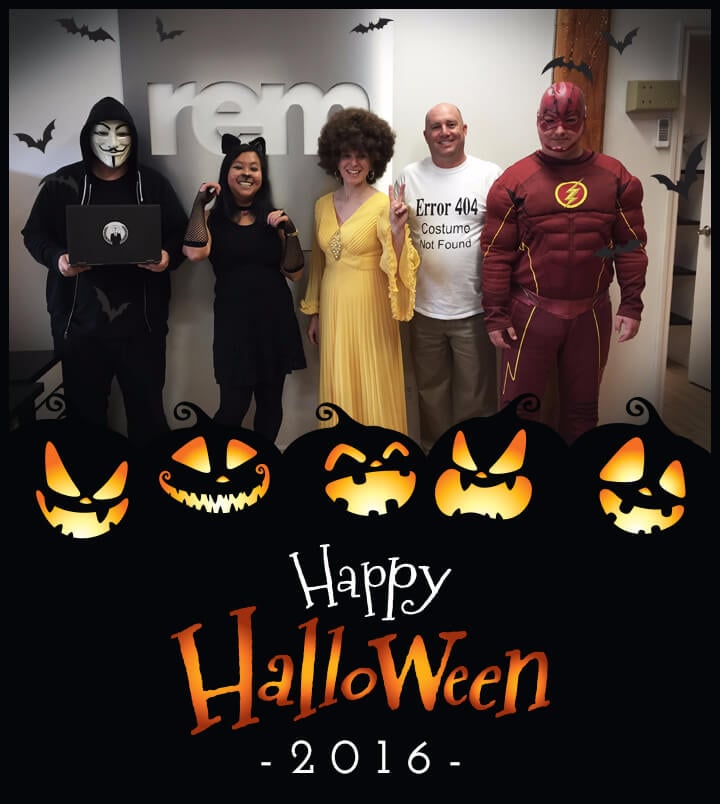 Halloween has always been one of the best holidays to celebrate at work. Second only to Christmas, Halloween is now the second most popular holiday so it's a popular one within the REM office as well.
We hope everyone has a safe and Happy Halloween this year!!
| | |
| --- | --- |
| | Sean Sanderson at 1:19 PM |
Just a reminder that our office will be closed on Monday Oct. 10, 2016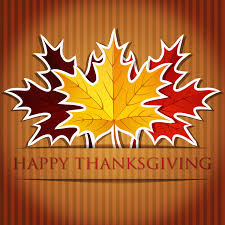 Have a safe and happy holiday from all of us at REM
Today is September 29th and it's no regular Thursday. Today is an annual celebration for me and in many countries as International Coffee Day. I personally don't need a day to enjoy the addictively delicious drink. - It something I was totally going to do anyway.
Although unofficial, this day is to celebrate the deliciousness of the most beloved beverage known to man.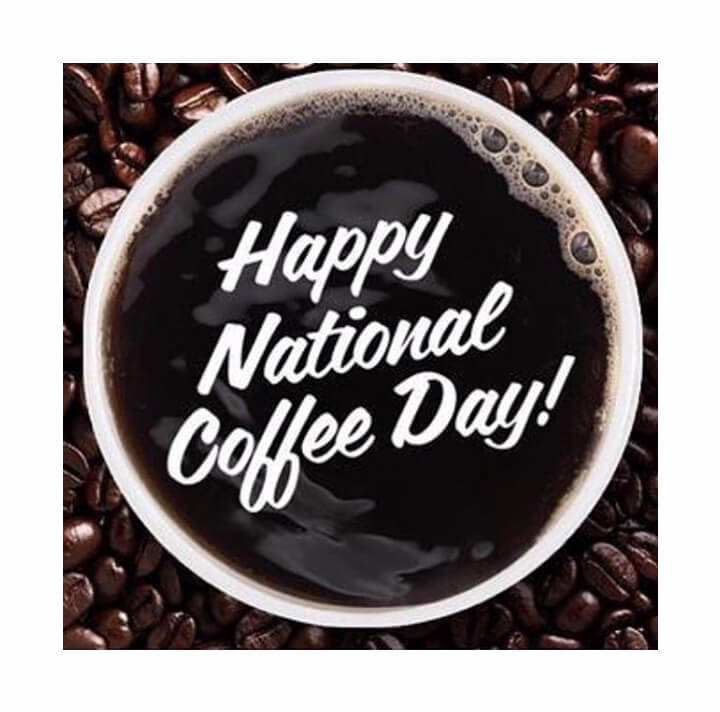 A lot of companies are also celebrating by offering free coffee. Make sure you go grab a cup of java on the house. Nothing tastes better than coffee, then free coffee!
| | |
| --- | --- |
| | Sean Sanderson at 4:05 PM |
Contributors
Latest Posts
Archive
Tags
Everything
Content Management
Technology
Design
Holidays
Off Topic
Support
New Features
Personal
Gaming
New Clients
SEO
REM News
Project Management
Account Management
Training