Optimize Your Twitter Page to Keep Your Audience Growing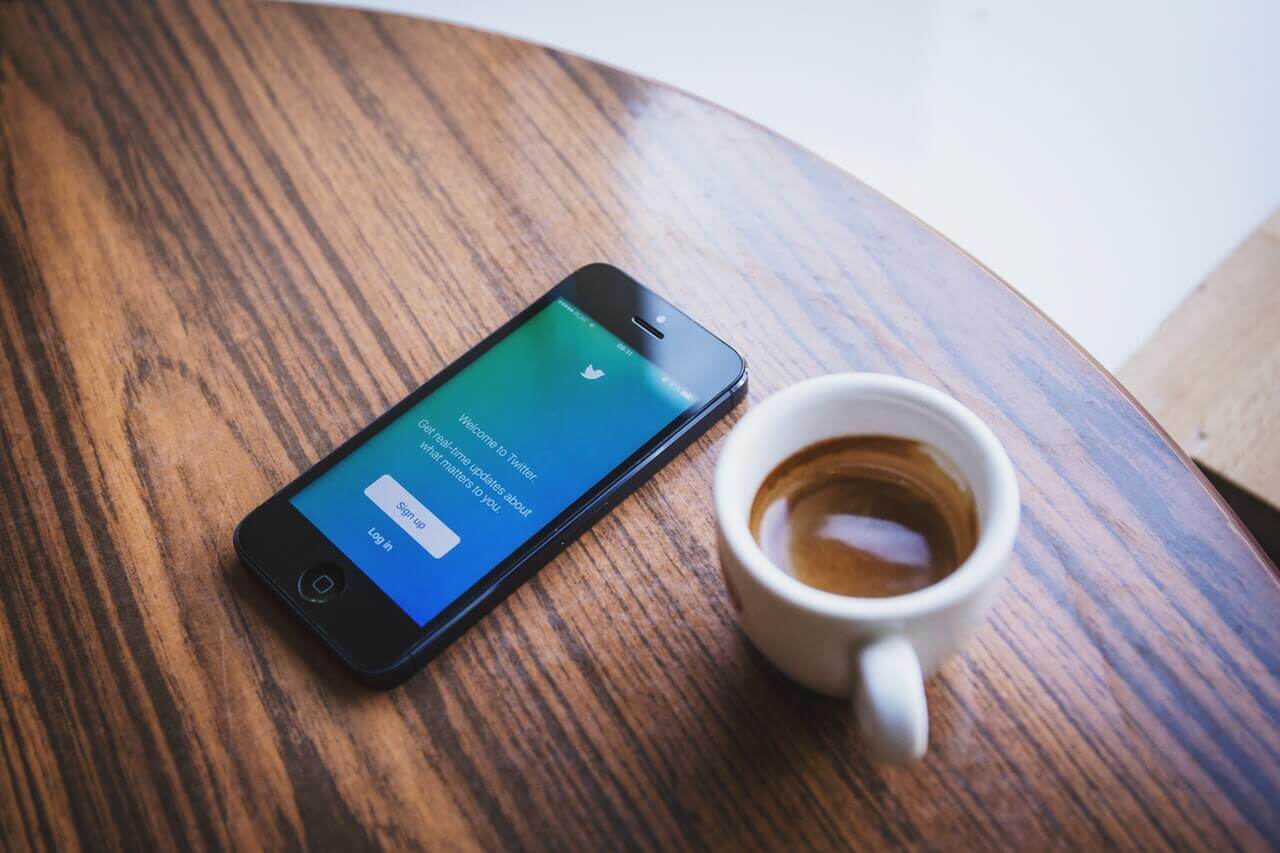 Twitter is an easy platform for advertising your posts and reaching out to a wider market, but it's also easy for your market to overlook your content. Keep your posts notable, relevant, and interesting with these modifications.
Keep in mind that if you are looking to optimize your social media presence, it does take a significant amount of time and attention to detail. Many companies will actually employ a "Social Media Manager" to maintain, post to, and analyze the company's social media pages.
Get Twitter Cards that match your website's design 
Social media is all about catching someone's eye, and text doesn't do that anymore. The best way to stand out in your followers' Twitter feeds is to add in a graphic that shows what you have to offer. Through a bit of code added to your content, any retweets or links to your site on Twitter will also include a description and eye-catching image. Picture how visually stimulating a site like Pinterest is for generating interests, and imagine doing the same to your Twitter posts.

Create lists for segmented marketing 
If you offer a wide range of services within your niche, not every follower will want every bit of news you have to offer. Instead of running the risk of overloading your customers with updates and losing them, you should manage your followers and contacts into different lists that receive the tweets that are relevant.

Have your web designer build in UTM tracking
Analyzing where your traffic comes from and what your visitors are doing is one of the best sources of information you have for knowing what your customers and leads really want. Having specific data about which types of tweets are the most effective is just as useful because it helps you spend your time on the marketing that works. Have your web designer customize your URLs so you can keep track. Using a service such as Hootsuite will accomplish this, as the URLs created when posting actually have built-in analytics tracking.
Using your social media pages effectively is just as much about analyzing data on the back end as it is about creating good local posts to generate interest in Kitchener, Cambridge Guelph, and Waterloo. Make sure you have the tools in place to promote your business effectively. If you have any additional questions about this, let us know and we will get back to you!
Effective Ways to use Social Media to Promote your Website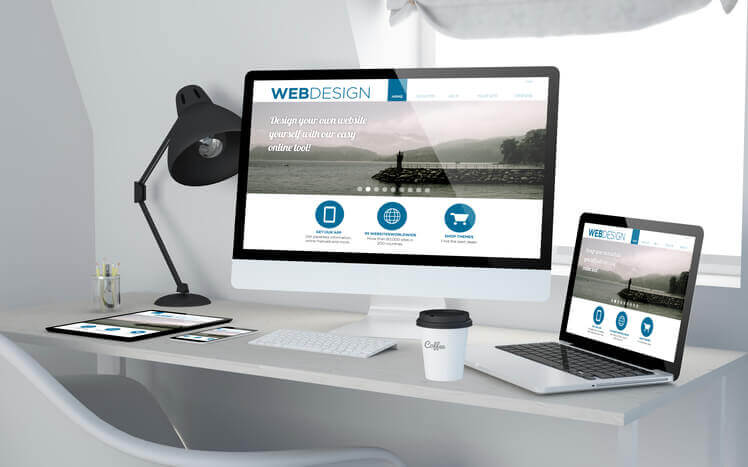 A social media presence is one of the best ways to promote your website. It takes knowledge, time, and effort to build this presence. Below are several ideas to get you started.
Make your posts stand out
A promotional post has several tasks. It must attract attention and appear interesting enough to click and share. To make a post look stellar, customize it for the social media platform you are using. Make sure that the post has an interesting, eye-catching image and an effective title. You can use a different title for your social media post than you used on your website. Titles that inspire or intrigue often attract attention.
Timing is the key
People on social media platforms are more active at different times. Posting during more active times is a good idea. Your audience may have activity patterns, too. As you get to know your audience, you develop a better idea of when they will best respond to a post. Do not be afraid to re-post often. You can post many times a day and on different days. Be sure to make use of multiple social media platforms.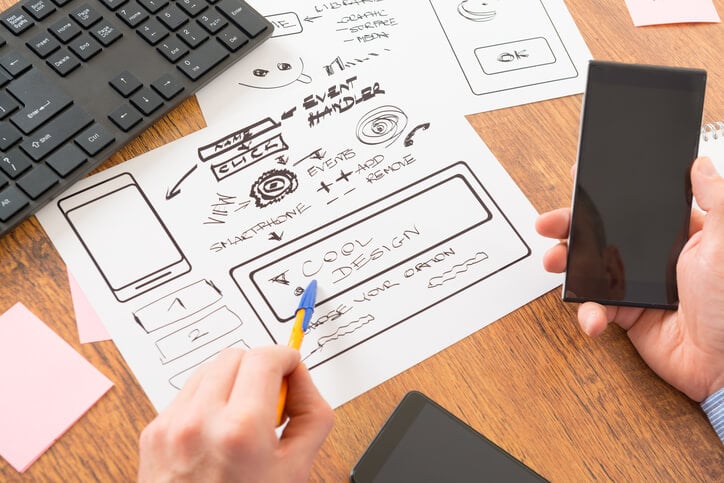 Network
Part of building a social media presence is attracting attention and building an audience. Another part is networking. An easy way to begin is by interacting with your followers. Ask questions and engage them early on and keep them motivated to come back to your page. Reach out to fellow users who share your interests and build a network of people who are enthusiastic about your site.
Search Engine Optimization (SEO)
You should optimize your social media page for search engines to attract more followers. Make sure you have enough text on your page and that the quality is high. Do keyword research to make sure you are using commonly searched for phrases. Include an eye-catching call-to-action that links to your site or business.
Summary
By optimizing the content and timing of your posts, you generate more traffic from them. You will start to build a social media presence as you make SEO optimized posts and network with others. To keep this presence, post often, expand your networking efforts, and continue producing quality content. Let us know if you need any tips on using social media to promote your site.
How Often Should You Redesign Your Website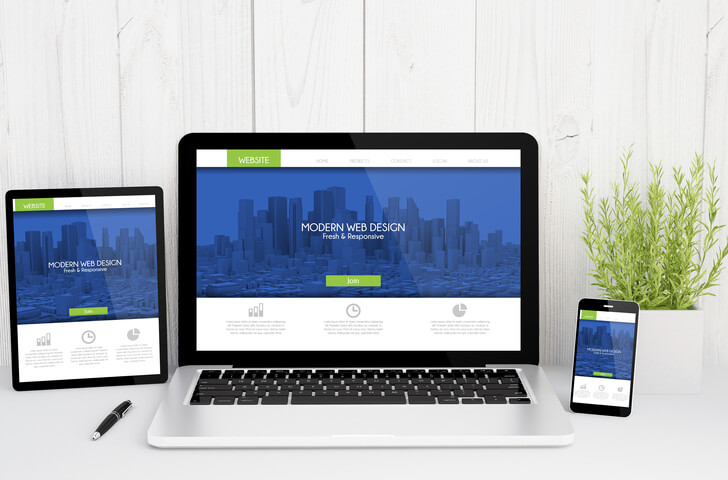 Most of us know of people who never say anything new and always wear the same clothes. They come across as unengaging and seem almost invisible at social events. Likewise, websites that never update their content basically have nothing new to say. Websites that haven't had a design makeover in years are essentially wearing the same old, tired-looking "clothes." Just as dull people generally fare poorly in sales positions, so too do dull websites perform badly at turning visitors into customers. As a business owner, this should raise some red flags.
Engagement
Visitor engagement is the key to converting your traffic into customers. This means that visitors are actually engaging and utilizing your site, rather than simply skimming over it. Engagement causes some people to make quick purchasing decisions. Others require repeated exposure to your website before converting. A large percentage of your traffic fall into this second category. If your site fails to engage and doesn't change, these people simply have no reason to make a return visit.
What kind of change is necessary for this? First, you should update your website's content on a regular basis. Things probably change often within your business such as new products and services, price changes, and special offers. Update your website content to reflect this. If you have an active marketing team, their campaigns should be a source of a lot of your content updates. Make useful information available to your visitors so that they have a reason to be there and to come back again.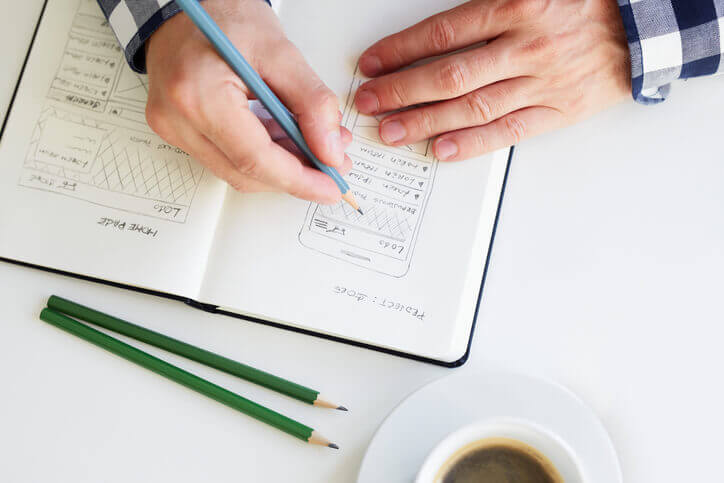 Content
Finding things to write about amounts to paying attention to what's going on in your business. You can even take your content production one step further by blogging about industry news or about your customer's concerns. If your content updates are keeping pace with the changes in your business or market, then there's no danger of your website content becoming stale. Search engines also pay attention to how often you are updating your content, and looking at the wording of the content to determine where your website falls within the search engine rankings. For more info on this, read up on the basics of SEO here.
Your website's design should also change. Of course, it won't have to change with the same frequency as your content, but you should be aware of what a good, effective website looks like at any point in time and try to judge your own site based off of your expectations of other sites. How often you should redesign your website will depend on your business and market, with tech related businesses needing to stay at the cutting edge of design. A website design that hasn't changed in two or three years is "pushing it" for most businesses. A website is more than its content however, and it should have visual appeal. Even websites with appealing designs must eventually change them however, because they lose their impact after repeated visitor exposure.
If your website's content or design isn't current, it's doing little for your business and may even cause harm. If you don't have the time, inclination, or skills to keep your website relevant and engaging, we at REM Web Solutions can help. Contact us to learn more.
| | |
| --- | --- |
| | Brad Anderson at 11:46 AM |
Understanding Custom Domains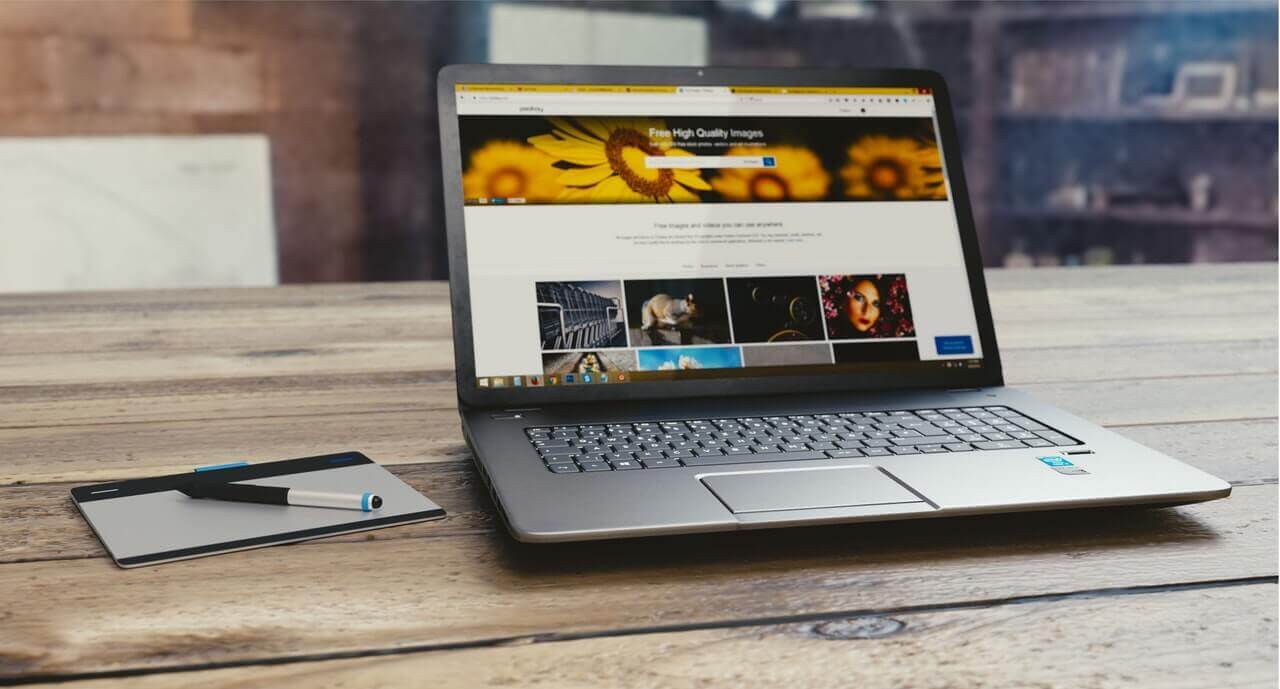 Custom domains, in short, are precisely what they sound like. They are domain names that are 100 percent customized. If you look at a website and you see the words "WordPress" or "BlogSpot" in its name, then it doesn't have a custom domain name yet. People often turn to WordPress and BlogSpot when they're just beginning their blogging experiences. That's because the use of these platforms is free. People don't have to spend any money to rely on them for blog creation, blog maintenance duties, and beyond.
Businesses these days are becoming more and more active online. It is critical for businesses of all types to have a strong online presence. If you're just beginning setting up a digital presence for your new business, you may be tempted to make use of a platform such as WordPress or BlogSpot. Who wants to spend unnecessary money, anyway? Although it may initially seem easy and hassle-free to make use of WordPress or BlogSpot, it's simply not a good idea. If you want your business' blog to shine, you need to consider self-hosting as soon as possible. You also need to consider getting a customized domain name.
Customized domain names are paramount for businesses that want to do well on the Internet. It doesn't matter if you're launching a new ice cream shop. It doesn't matter if you're in the process of setting up a brand new public relations agency. You need a custom domain name, plain and simple. When exactly was the last time you saw a serious and successful business that had the name "WordPress" in its address? There are many advantages associated with custom domain names. If you want your business' online presence to truly soar, these advantages can do you a lot of good, to say the least.
Custom Domain Names Are Simple for Others to Find
Assuming you are not using a template based website (which you shouldn't be!), websites are all distinctive and one-of-a-kind. If you want others to know what makes your business website distinctive, however, they must be able to easily find it in the first place. Online searchers rely on popular search engines to find out about brand new businesses and groups. If you want your business' website to stand out and get attention, it can help significantly to have a custom domain name.
People tend to gravitate to custom domain names because they're simple to identify. If you don't want other people to immediately dismiss and forget about your website, it's important to create a custom domain name that accurately reflects the nature of your business and all that it offers. That bit of effort can go a long way.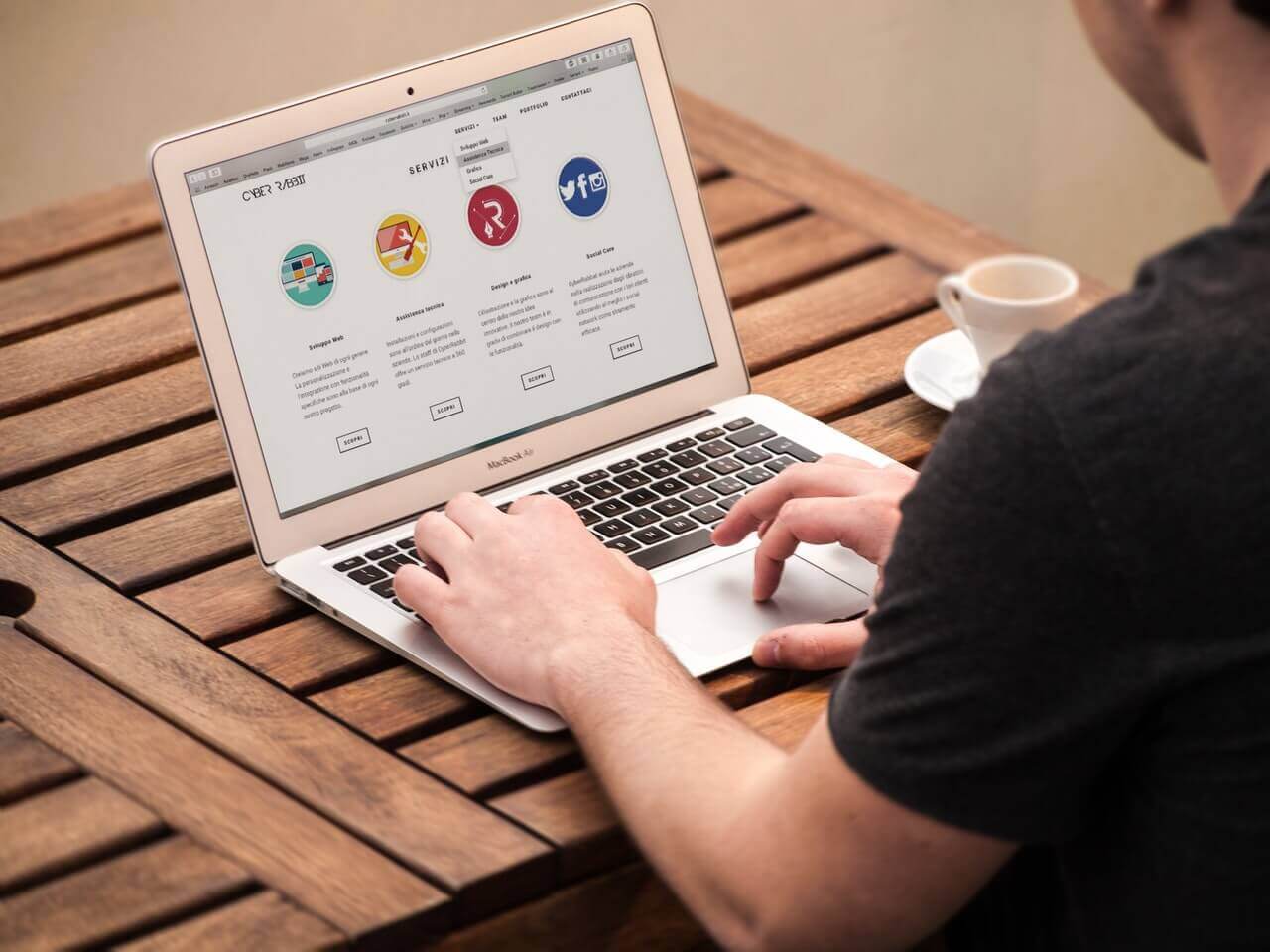 Custom Domain Names Are Hard to Overlook
Custom domain names are difficult to overlook. There are seemingly countless WordPress and BlogSpot websites on the Internet these days. They, because of that, can seem like a dime a dozen. If you give your business' site a custom domain name however, you give it the gift of an edge. You should make a point to create a custom domain name that's particularly catchy and snappy, too. Short domain names tend to work extremely well.
Domain names that are overly long can be confusing. It's also important to create a domain name that connects directly to your business and all its offerings. Don't invest in a custom domain name that seems to have nothing to do with your business operations. That can be a waste of precious time and can also be highly misleading.
Search Engines Generally Respond Well to Custom Domain Names
Search engines are king in the competitive digital realm. That's the reason websites should do anything and everything they can to accommodate search engine preferences. If you want search engines to respond well to your business site, investing in a custom domain name can do the trick. A custom domain name can also help your site get better search engine rankings. Custom domain names give businesses more professional and polished looks. Search engines respond well to websites that are more professional and serious in feel.
Custom Domain Names Give Businesses Access to Better Email Address Options
Professionalism is vital in the digital marketing realm. If you want your business to stand a chance in modern society, you need to give off a vibe of professionalism no matter what. A good email address can make your business look professional and credible. It's generally never a great idea to use a Gmail or Yahoo! address for professional purposes.
If you have a custom domain name for your business, it will communicate to others that you care. It will communicate to others that you take things seriously. Your goal should be to communicate to the world that your business is ready to be a major player. If you take the time to set up a custom domain name, that can be a wonderful starting point.
Custom Domain Names Can Open Your Business Site Up to Invaluable Advertising Opportunities
Custom domain names can make it a lot easier for businesses to spread the word about their available services and products. If you want to be able to advertise your business on the Internet, it can be wise to buy a custom domain name as soon as possible. Most contemporary advertising firms out there are not willing to take in subdomains. If you want to save yourself from the dangers of revenue drops, creating a custom domain name is the way to go.
Custom Domain Names Enable You to Make Subdomains
Website owners cannot set up subdomains using subdomains. They can, however, set up subdomains with the assistance of their own customized domains. If you want members of your target audience to be able to easily and swiftly access your site's subpages, establishing subdomains can be a great and dependable option. Custom domain names can do so much for all kinds of businesses. They can increase search engine exposure substantially. They can make businesses look considerably more credible as well. The advantages are varied.
If you are looking for more information on custom domain names, please reach out to our support team here at REM. We are always happy to help!
This blog post is credited to Helen Cartwright.
Why Using an Up-To-Date Browser is Important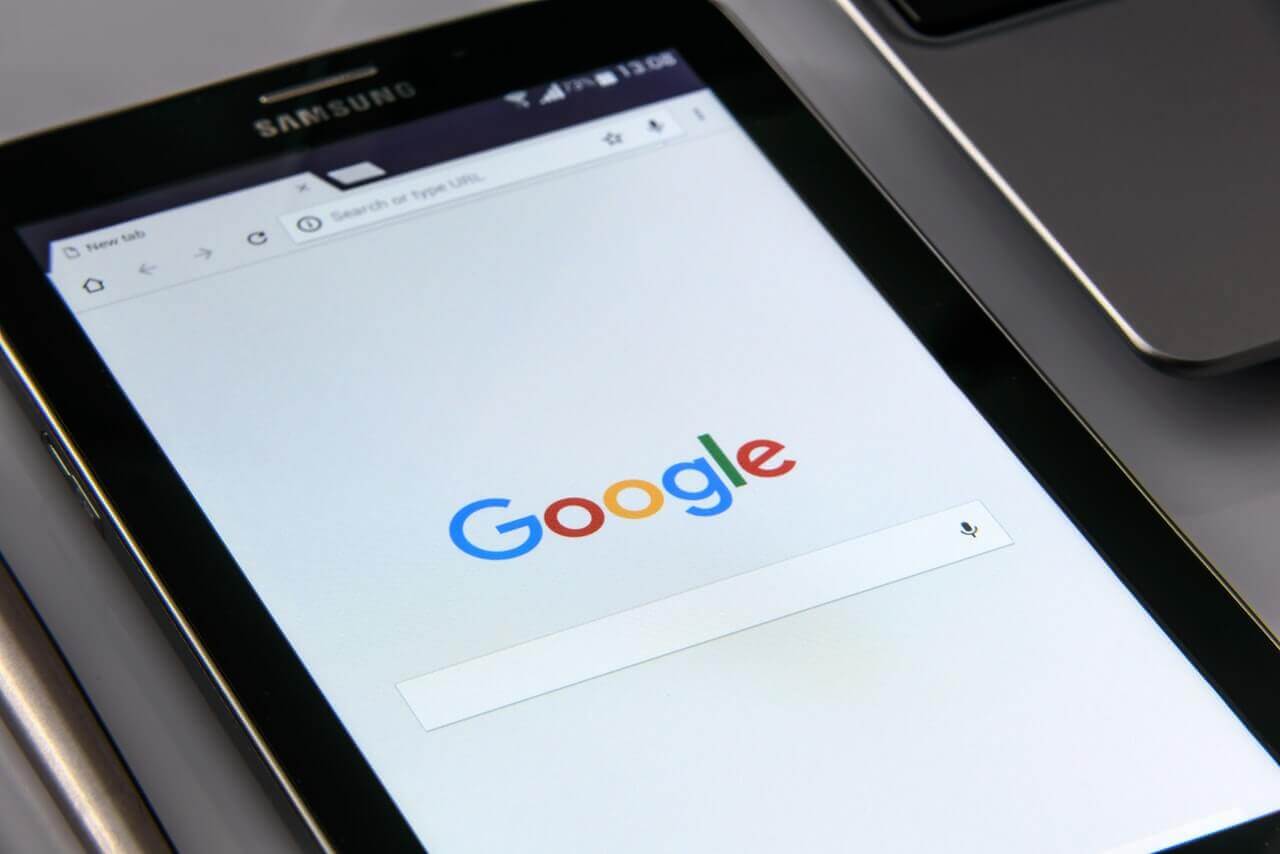 Updating your web browser will make your browsing experience more ideal. An updated web browser supports modern technology and applications used in websites. Browsers also often have security fixes that you will only have access to if you are using the latest version. Updates to browsers add new useful features to make using the web easier.
Modern Technology
The latest browsers have support for HTML5 and CSS3. HTML is the language that specifies web page content. The latest version of HTML, HTML5, has many new features to streamline web browsing. For example, external players are not required to play video and audio, and you can embed video directly into your web design rather than linking a user to YouTube.
Web design with HTML5 creates more attractive and accessible content. CSS is a language that specifies how web page elements should appear. CSS3 is the current version of CSS. CSS3 makes websites appear more attractive and makes interaction easier. Using an up-to-date browser ensures you will see the website in the way the web designer intended.
I would personally recommend using either Google Chrome or Opera, as they have the most robust and modern technology available today.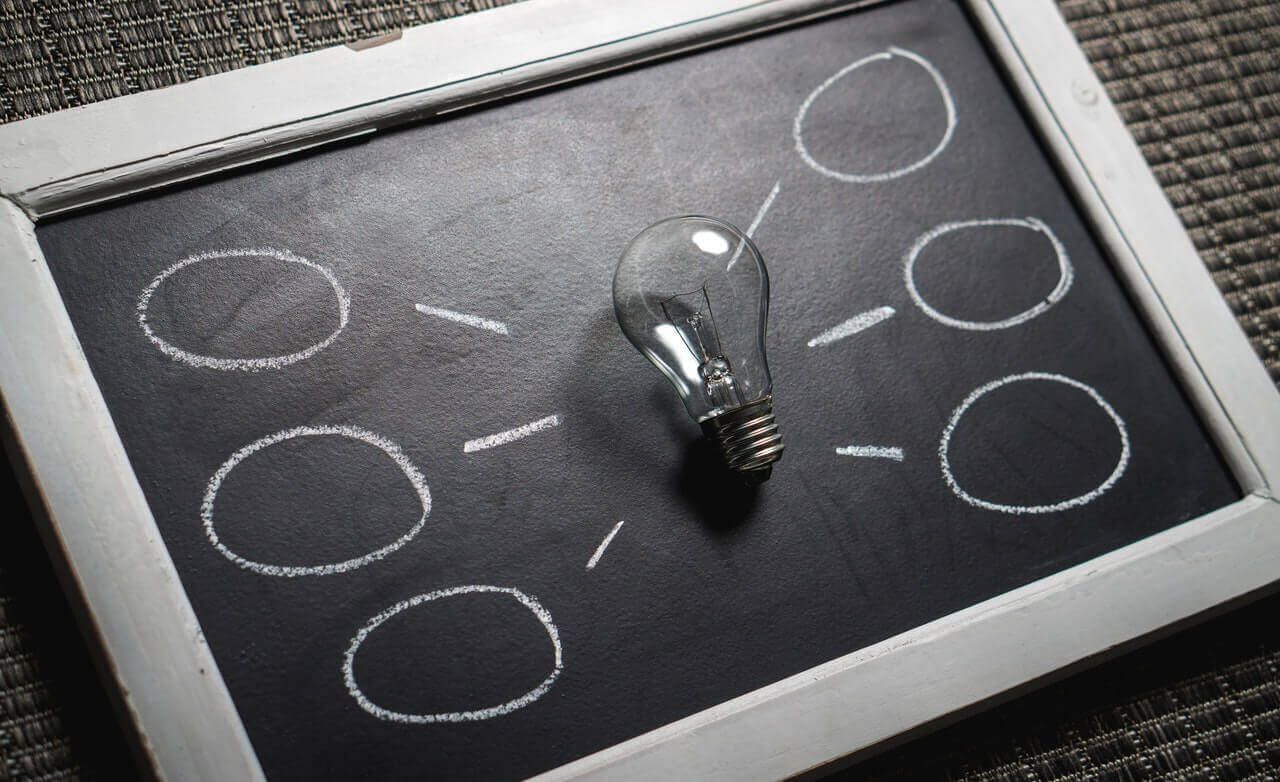 Security Fixes
No application is perfect, including web browsers. Often, new security issues arise that can impact the security and safety of your browsing. Using the latest version of a browser protects you from viruses and malware. Your privacy is also better protected by using an up-to-date browser.
You need to be especially careful of using completely obsolete browsers such as Internet Explorer, as you will be extremely vulnerable to virus and malware attacks such as the infamous "WannaCry" ransomware attack that recently swept the planet. This is because those browsers no longer produce updates to defend against things like these.
New Features
Each browser release contains new, useful features. By keeping your browser updated, you will have access to the latest and greatest features. These will make web browsing more pleasant. These features may include things like caching your browser history to save bandwidth on future visits to the same website, saving your passwords so that you don't have to type them in every time you visit a page, and add-ons such as AdBlocker which prevent those pesky pop-ups and sidebar advertisements from appearing. You will save time by using features meant to make your browsing efficient.
Using an up-to-date browser will optimize your web browsing experience. Check to make sure you are using the latest version of your web browser today.
If you have any questions or concerns about your browser use, feel free to ask these to our support team and we will be happy to follow up with you.
How to use SEO to improve your website traffic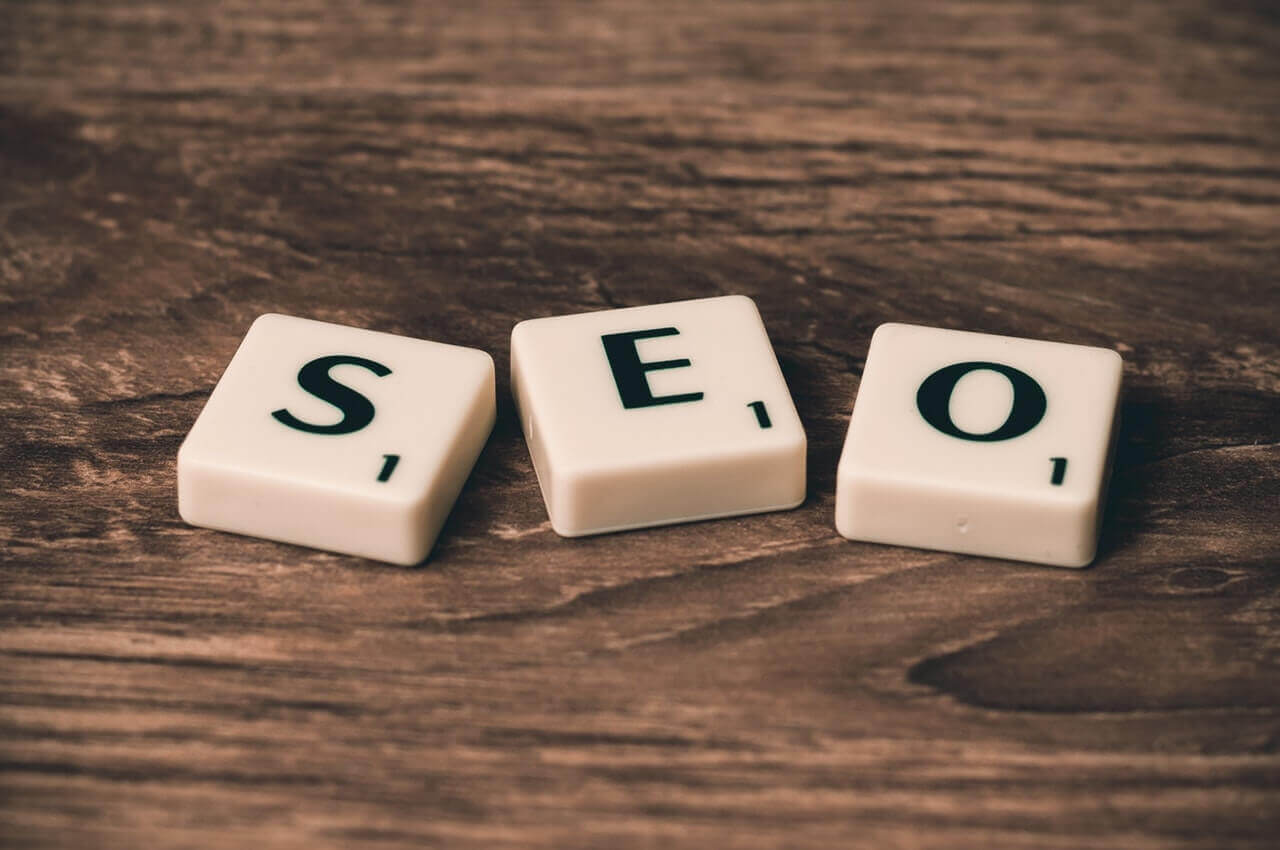 Do you continually wonder why your website is not being found, despite your best Search Engine Optimization (SEO) strategy? You may feel you've built a beautiful site with a great domain name, content, and all the right keywords, yet it is still not being found by search engines. This could be due to your site's domain authority.
What is domain authority?
Simply stated, domain authority is a metric developed by Moz, a leading authority on website SEO, which gives your website a score on a scale of 1 to 100 to determine your site's ranking on search engines. Obviously, the higher the ranking, the better chances you have of someone seeing your site. When someone searches for a certain topic, if you have a higher domain authority or ranking, your site will be higher in the list. When searching, most people never make it to the second or third pages of their search results. Instead, they look at the first page that appears on their screen, then they are off and running to read more on those initial topic results - decreasing your website's chances of being seen by that person if it does not fall on page 1.
There are many factors that determine a site's domain authority; however, here are three SEO tips to increase your site's domain authority:
1. Link Building
Link building is when you actively try to increase the number of backlinks to your website. The idea is the more links you have from other websites, then the more it looks like people are trusting your site's content - therefore, the search engines will naturally rank you higher in the list, believing you are a trustworthy authority on the search topic. 
One way to get other sites to link back to your website is to simply ask them.
Another way to get links back to your website is to build relationships with the more popular websites through social media. You can go to their Facebook or Twitter page and leave helpful or informative comments or tweets. Eventually, they might link to your site, without you having to ask.
Of course, the most obvious way to get other sites to link back to your website is to provide, current, relevant and good content that will make them want to link to your site.
2. Removing Toxic Backlinks
Having good backlinks can certainly improve your site's domain authority but, unfortunately, the opposite is true for toxic backlinks. Toxic backlinks are unnatural links to your site that impact your domain authority in a negative way. This is why you should remove them on a regular basis. In an article entitled, "What are Toxic Backlinks and How to Remove Them", PageTraffic lists four types of sites with backlinks to your site that are usually seen as toxic backlinks:
                Spam sites and sites that are created only for link building
                Sites which were not indexed by Google
                Sites with a virus or malware
                Link networks                                                                                                                                                        
3. Regular Maintenance of Your Website
Often, after completion of the website development, businesses think they can just sit back and enjoy the fruits of their labor. Sure, they might post a blog article here and there, but other than that, they never give it a second thought. The truth is, having a website requires lots of work and diligence. Websites should be checked monthly, if not bi-monthly, for any broken links, grammar errors or outdated content. For example, if you post content about a Mother's Day sale, a visitor should not see Mother's Day sale information long after the 4th of July. If a site is poorly maintained, search engines will view the site as outdated or irrelevant. You should also read any comments left by visitors on a regular basis and, if applicable, reply promptly. Remember, it is all about building and maintaining relationships with your visitors.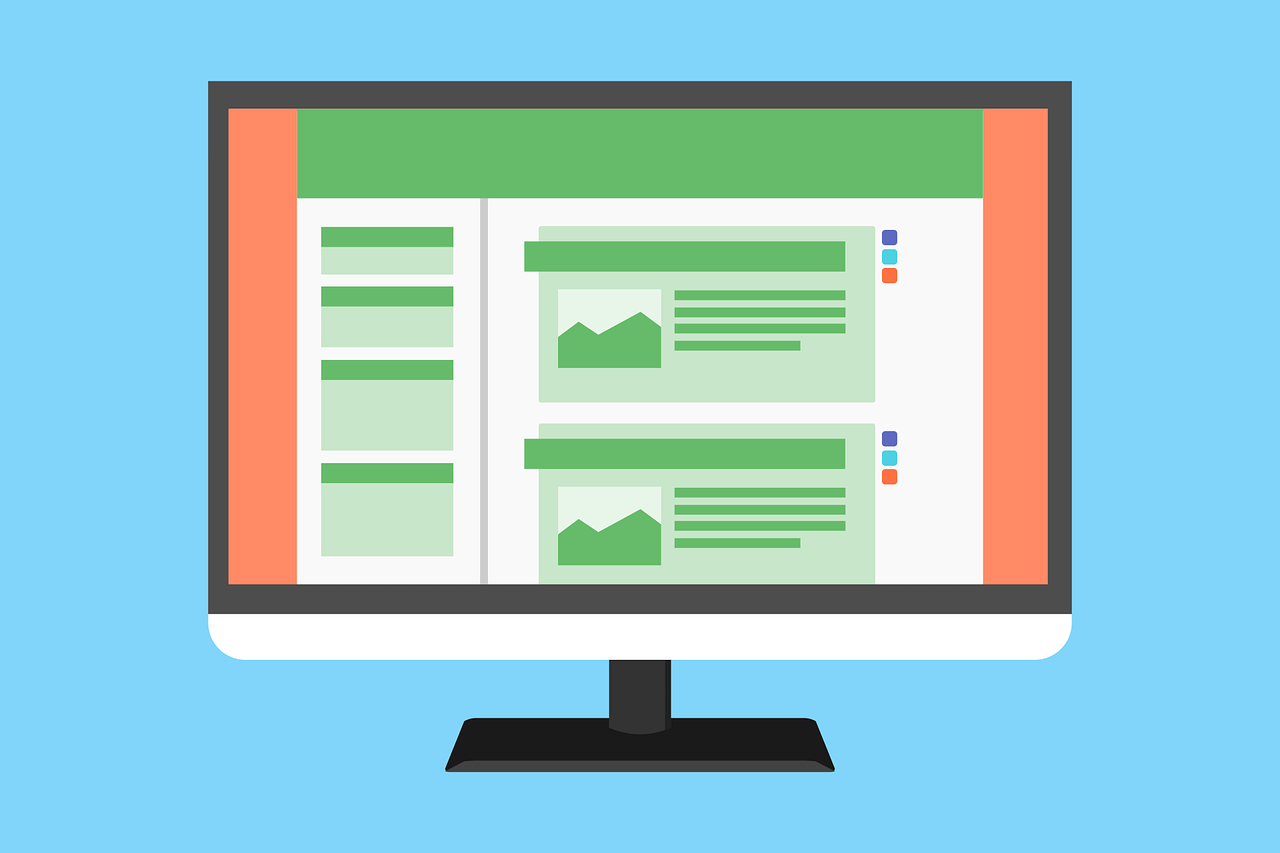 Summary
In conclusion, you should make increasing your domain's authority a priority, if you want people to find your website. There are many ways you can do this; however, by focusing your SEO efforts on link building, removing toxic backlinks, and maintaining your website on a regular basis, you will increase your chances of having your site show up near or at the top of a search engine's results list.
If you have questions about your website's domain authority or you are ready to maximize your SEO efforts, contact us. Our experienced staff is always ready to answer any questions you may have, or assist you with your business' Internet marketing.
Canada Turns 150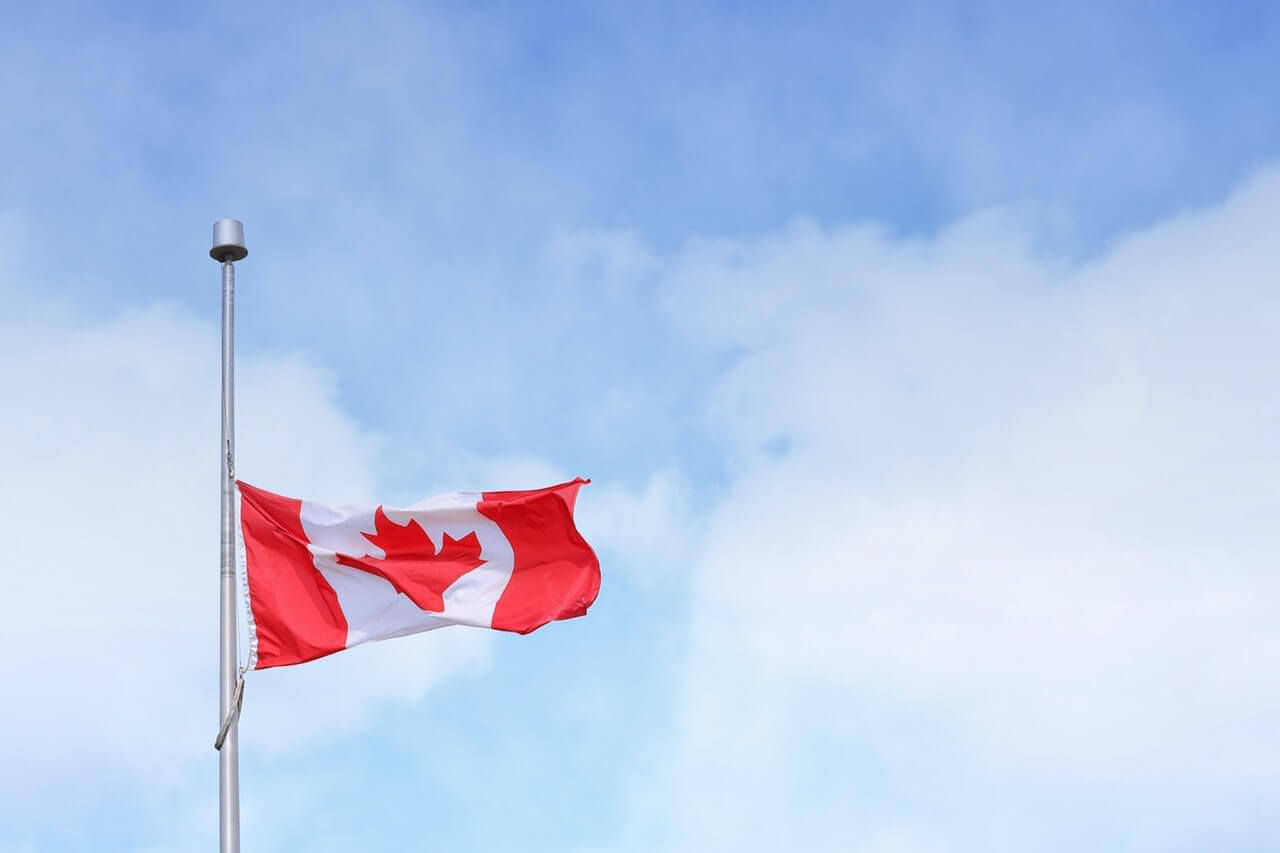 The team at REM Web Solutions wishes you all a happy Canada Day and hopes that your weekend is great!
We will be closed this Friday June 30th for the long weekend, and will be back in the office on Monday July 3rd!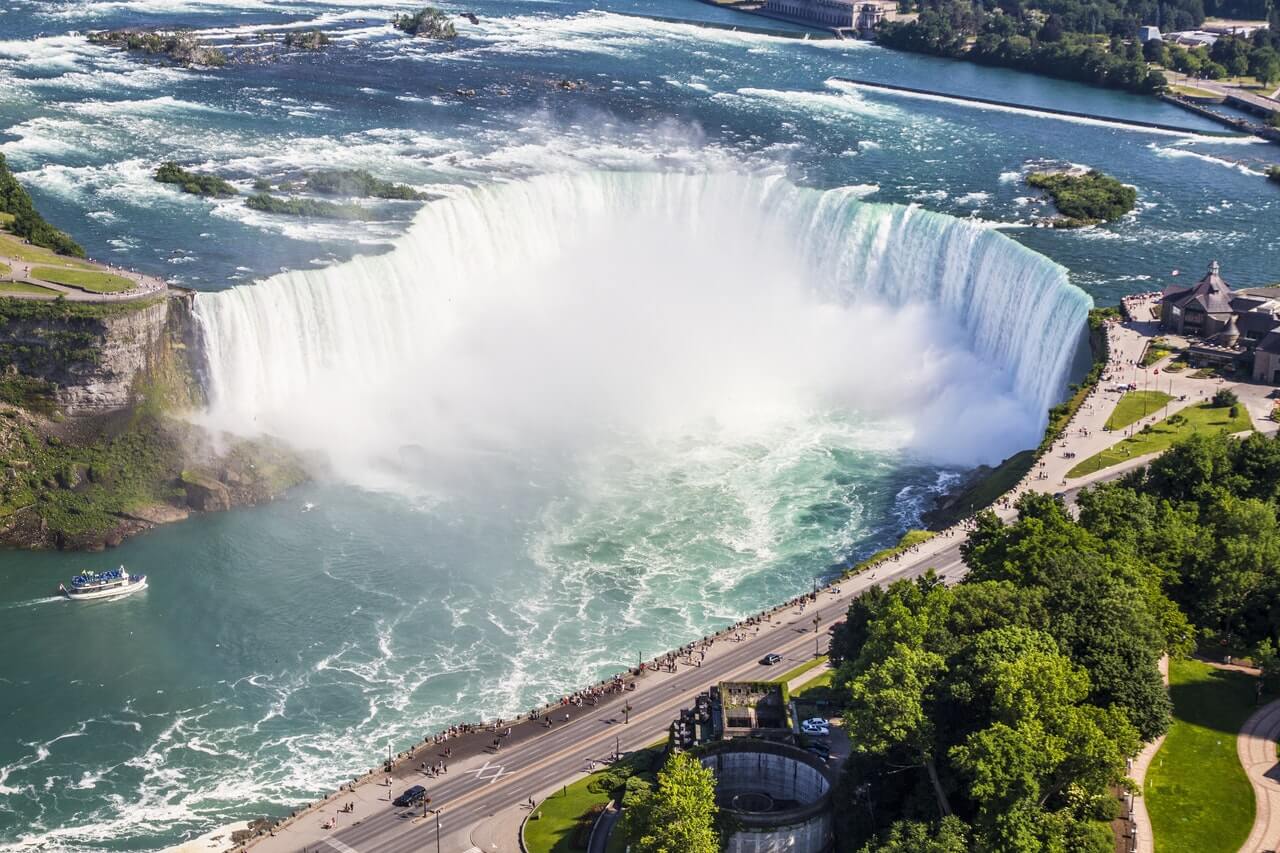 We hope that everyone gets a chance to celebrate our great country this weekend by getting out and enjoying what Canada has to offer, whether that be the great outdoors, family and friends, or some of the awesome celebrations and events which are planned for the holiday!
Why a Content Management System is Your Best Friend in Web Design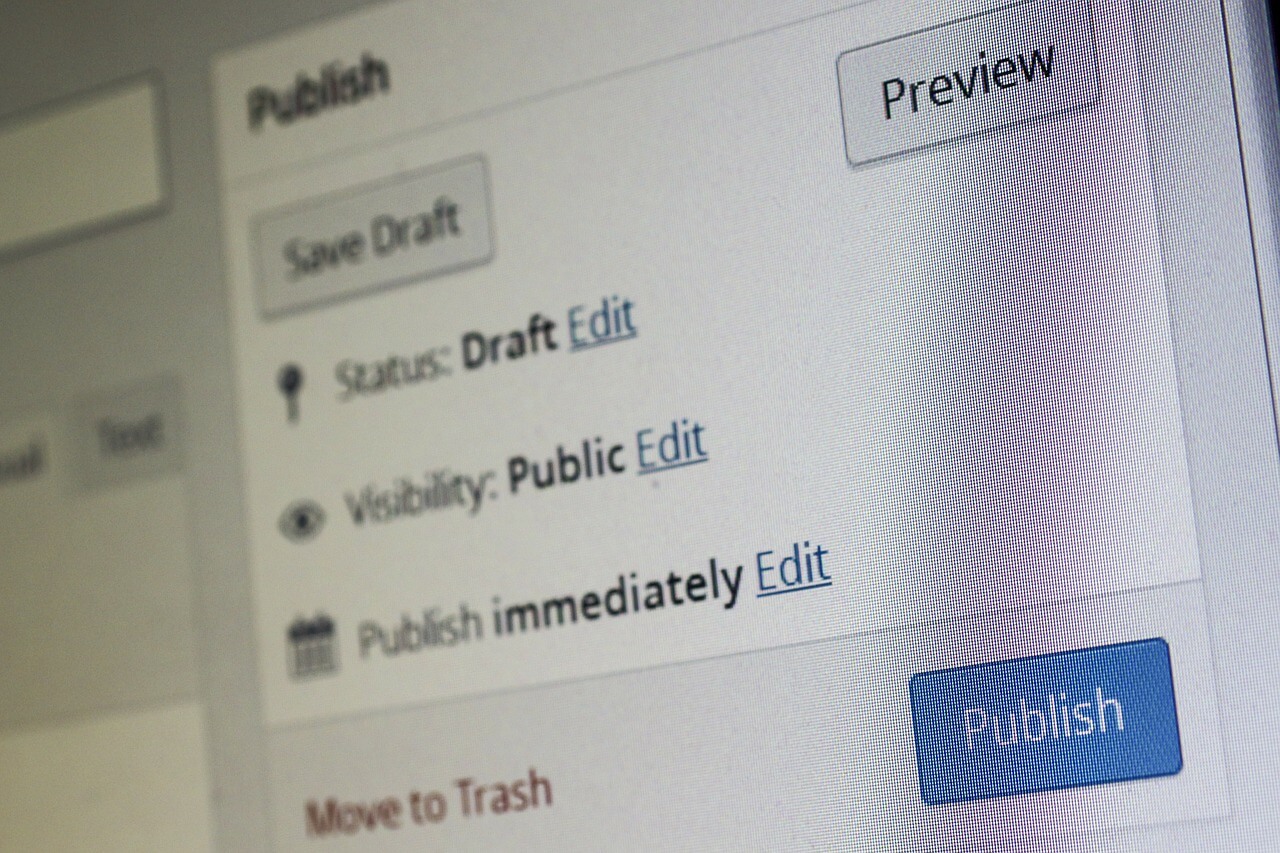 There are plenty of different types of websites out there, all of them with pros and cons. At REM Web Solutions, we like to think that we offer the best aspects of each rolled into one system when it comes to building, hosting, supporting, and changing your website. I am going to list off some of the most common types of sites from worst to best, and then tell you a little bit about how our content management system will make your life easy when it comes to your website.
DIY-From-Scratch Sites
As a business owner or an employee, you would expect that your day would consist of doing your job, growing your business, and making useful connections in the world. The last thing you want to spend your days and nights doing is building a website from scratch. Not only do DIY (Do-It-Yourself) sites generally look extremely low quality (since the average person was likely never trained in modern web design and programming), but they are often riddled with bugs, hard to maintain or make changes to, and give a terrible impression to any potential visitors looking into your business. For these reasons, DIY sites rank worst on our list.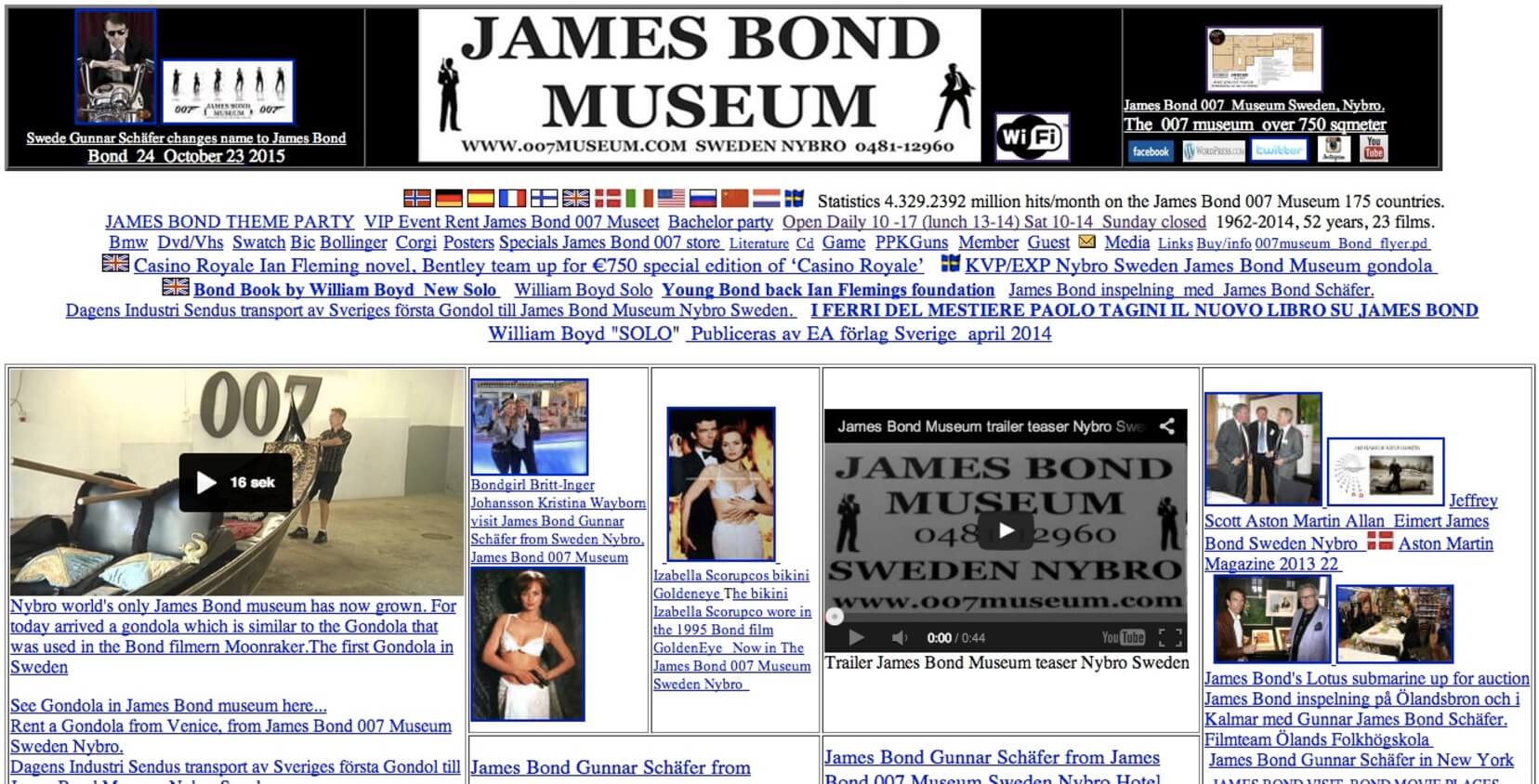 Example of a poorly designed beginner DIY site
With a DIY site there is no access to support if anything goes wrong. The domain management, hosting, DNS management, and content management all fall to the person building the site, and if this is you, this is the last thing you want on your plate next to everything else you need to do on a daily basis. You also don't want to put that kind of excess pressure on your employees either, who probably already have enough of their own work to do.
While the actual cost of a DIY site is generally very low (usually just the cost of the domain name and hosting service, as well as your own time spent building the site - which might be worth quite a bit of money anyways), the result is almost always exceptionally poor. You can usually pick these sites out a mile away by their poor choice of colour and text layout, lack of up-to-date information, serious formatting issues, browser compatibility issues, and just about every other issue you could think of.
Template-Based Sites
Next, there is the cookie-cutter template website, which takes a matter of a few days to put together from start to finish. It uses a template, which means that in all likelihood there are hundreds if not thousands of sites out there which look exactly the same besides the words and links contained within. It is initially cheap to build, but does not have a means for the user to make changes to the site without phoning or emailing the company that built the site. At that point, it could be several hundreds of dollars and several weeks to months in order for them to make the change for you (and even then, it might not be exactly what you want!). The site may not follow the design or colour scheme of your company, and may even look like a competitors site!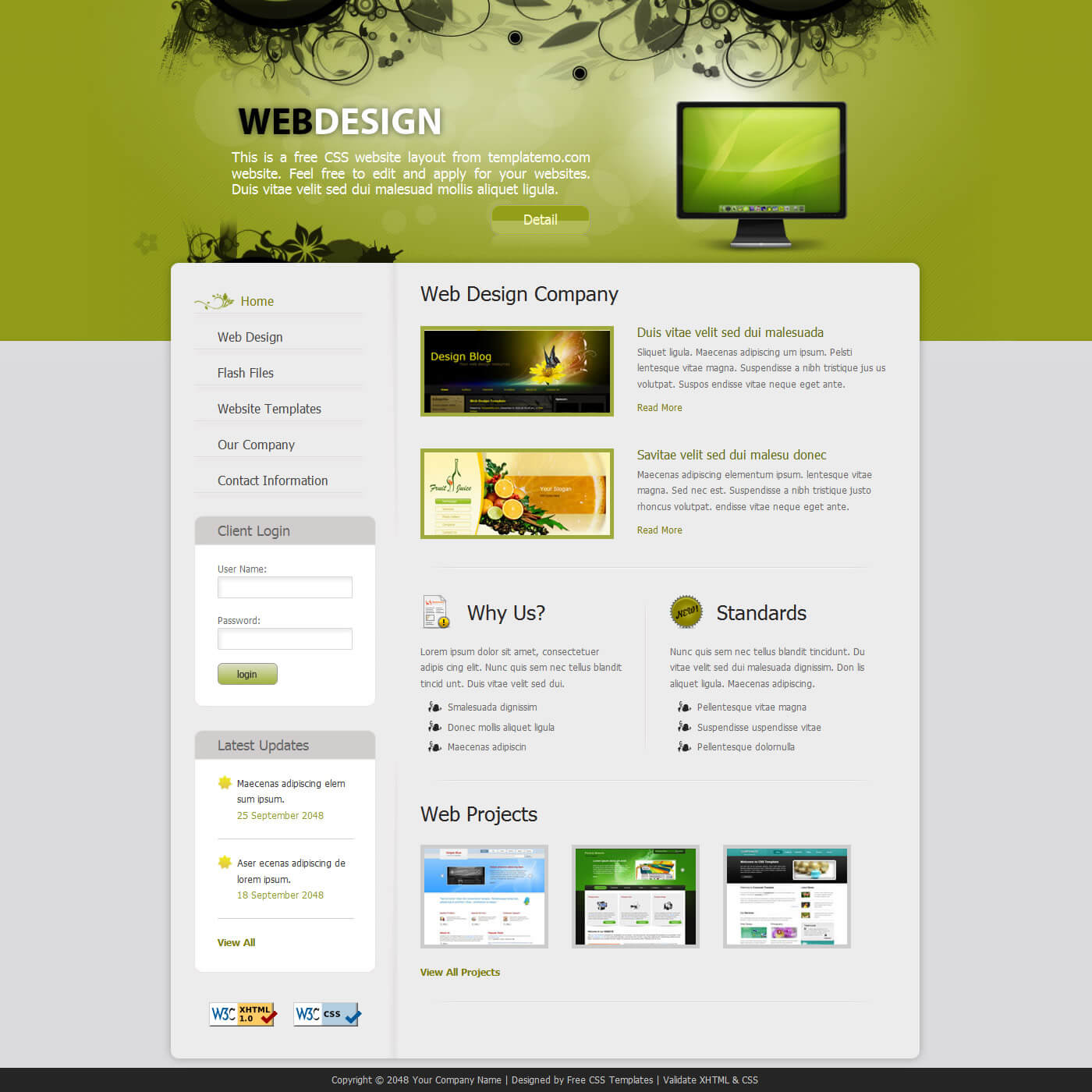 Example of a template-based website
You can usually pick these sites out by the numerous obvious errors in spelling and formatting, pictures that have nothing to do with the company who the website represents, and extremely outdated information. You can't really expect more than that for paying a company which will likely only spend a few hours looking over your information, hastily pasting it into the template, and pushing it out the door as fast as humanly possible. Utilizing a site like this, you might have no access to emergency support, possibly no help with domain or DNS management, and might not even have a direct means of contact outside of an email which lands in a general support box.
All in all, you will get exactly what you paid for - a rushed half-baked site that is not unique or convenient for users and owners alike. It will likely only cost you business and damage your reputation.
Custom Sites - HTML5 - In-House Management
Next, there is the custom designed site with in-house management of content. This generally means that there is a designer and a programmer involved in carving out and building your site from scratch, and you are receiving a site which is unique to your business. Since it is built using code from the ground up, it is likely a lengthy process and may take several weeks to several months to design and build. It also comes with a higher price tag, especially if your site has advanced features such as user login areas, E-Commerce systems, secured areas, events modules, or a blog. This is because it takes time to build all this from scratch, and can be a lengthy and expensive process of testing and debugging issues. You generally will come out with a high-quality site and a high-flying price tag to match, which may be a downside for a small business.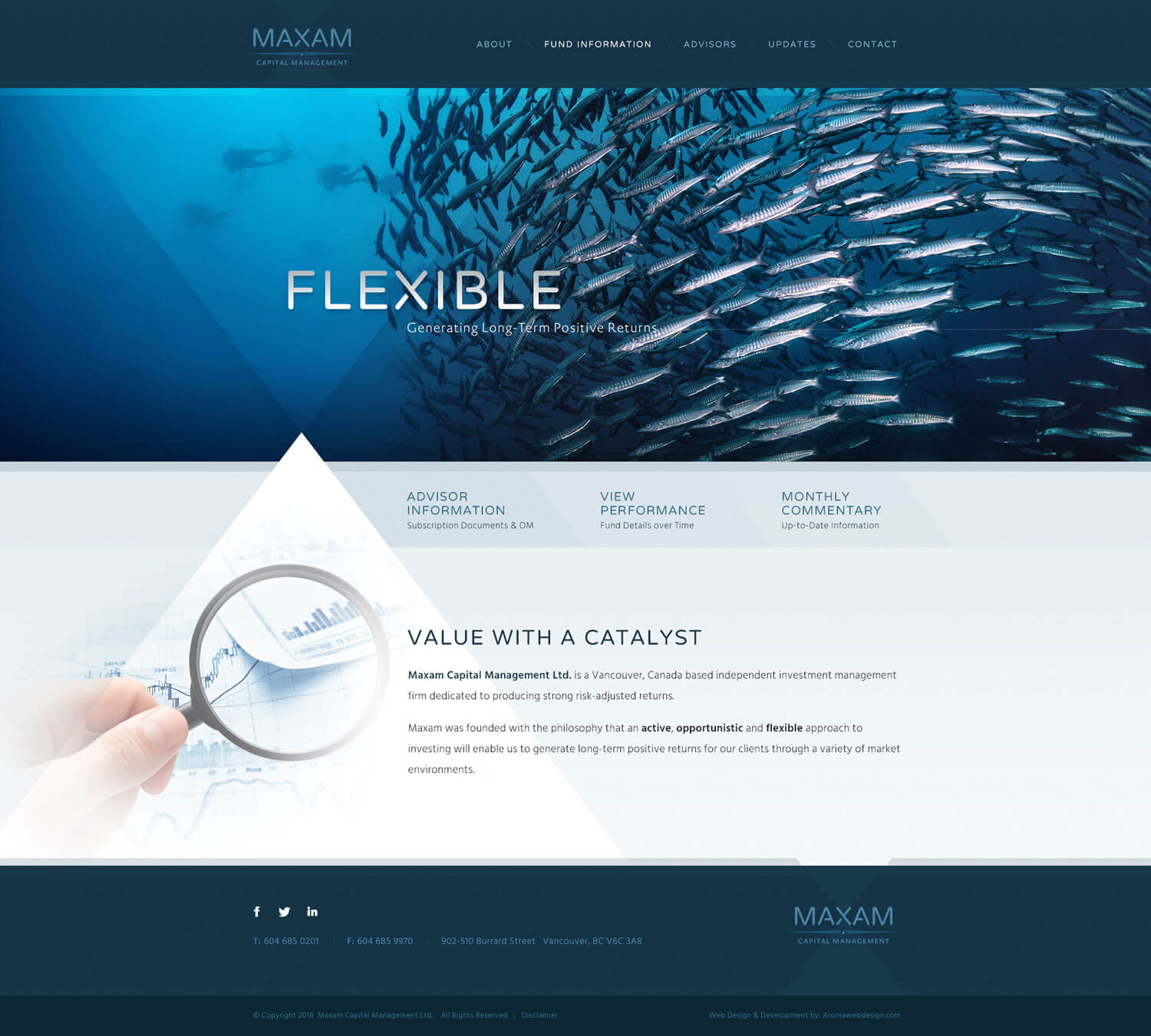 Example of a custom built website with no CMS
The other downside comes from the in-house content management. This means that any changes that you want to make to the site post-launch will need to be run through the company who built the site (are you starting to see a trend?). This can come with a fee and can often take several weeks before they are able to fit the change into the schedule of the designers/programmers (especially in a small business).
There is the benefit of likely having access to support with a company like this, so if you did have questions or concerns you would be able to have those addressed. You would also likely have access to domain management, DNS management, and hosting services, although this varies from company to company.
Overall this option is middle-of-the-road, as you get a great website that is very difficult to make changes to in the future.
WordPress Sites
WordPress has been gaining traction lately among the more tech-savvy business owners, as it is a cheap DIY method of building a modern looking website. There are also companies out there which utilize the WordPress platform and will build sites for their clients using the tools available in WordPress.
While these sites often look very modern and cutting edge, they come with a terrible drawback. They are built using a combination of plug-ins which are all designed by different programmers. When building a WordPress site, the user must choose from the several thousand available plug-ins based on what features they want for their site. These plug-ins often cause compatibility issues when grouped together, and support for them can be fleeting, as once the programmer moves on from the plug-in it will no longer receive updates or compatibility fixes. Furthermore, updates to certain plug-ins may all of a sudden cause your site to longer be compatible with several other plug-ins you are using, essentially rendering your website (or a portion of it) useless until a solution can be worked out. These issues will exist regardless if you have a company look after it for you or not, as they have no control over these plug-ins besides choosing which ones to utilize.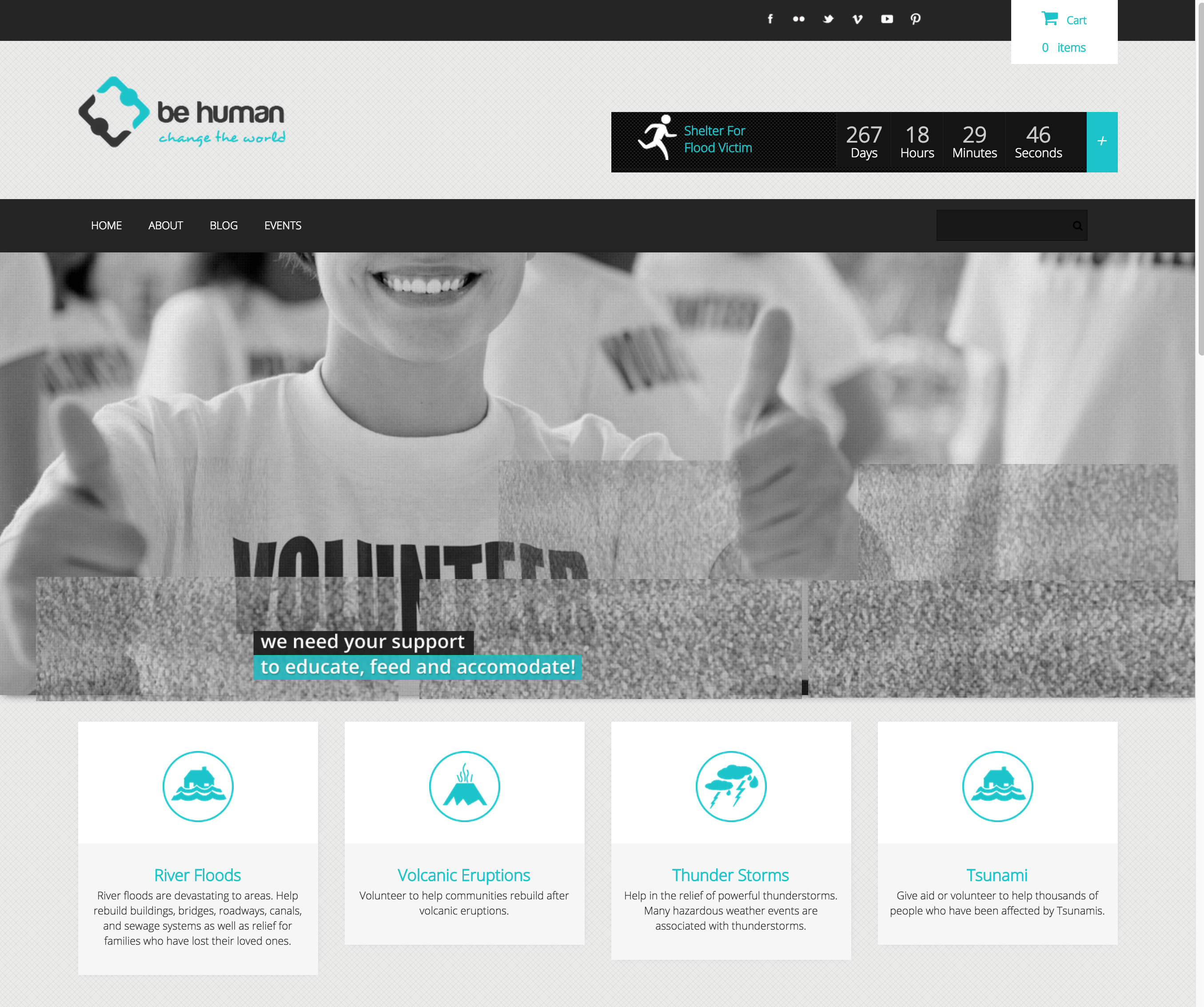 Example of a Wordpress site
While it is often possible to login to the content management system for WordPress and make changes to your site at any point, it is quite often not laid out in an easy-to-follow format, and someone without a programming background may find themselves struggling to make simple changes, never mind large complex additions.
The support from WordPress is typical of your average large corporation. You submit a support request, take a number, and when your time comes your query is sent to a customer support agent who looks into your request and gets back to you. If you are lucky, this can happen within a matter of hours, and if not it could be 2 days before you hear anything. The next time you have an issue, you can be nearly certain that you will be talking to someone different and they will have no idea who you are. You lose that sense of recognition that you have with a smaller company who may know the ins-and-outs of your site before you even submit your request.
It is also not always cheap to use WordPress as many users believe. Some companies will charge tens of thousands of dollars to their clients for a complex WordPress site, especially if they are expected to provide ongoing maintenance or support for the client. The final drawback is the fact that if something replaces WordPress as a better option for DIY sites in the future, you can bet your bottom dollar that the programmers and supporters of WordPress will move on to the next best thing and your site will be left with no updates and no support. Essentially, left in the dust with a potentially massive bill for services rendered for a now unsupported site.
REM - WebWiz@rd Content Management System
With REM, your business and website gets the attention it deserves from day 1. Initially you will speak with one of our Business Development Managers who will take a few hours to learn what your business is all about, and will show you a little bit about how WebWiz@rd - our content management system - works. This is essential as it allows us to get to know you, what you want out of a website, and how best our system can benefit you. We go over the different modules available in WebWiz@rd and choose which ones we should implement into your site to make life easy for you when making changes.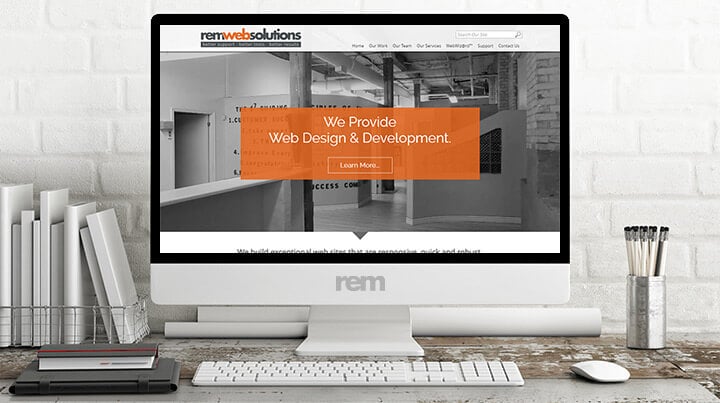 From there you will go through several rounds of design with our custom in-house design team to get your website looking exactly how you want it to look. When you are happy with the design, the finished concept is sent to our programmers who work on carving and building the website to look and function exactly as you want it looking and functioning. Once this is done, content can be implemented (exactly how much content is decided in the initial discussion and pricing of the project).
Once the site is built, our Account Manager will sit down with you and give you a tutorial of navigating your site, showing you all the pages with the pre-populated content that has been decided upon, and getting your final "OK" of the site build.
Once the site is built and you are happy with it, the Customer Success Manager will book a time for you to come in and take a training course on how to use WebWiz@rd, our proprietary content management system software which allows you to edit and add virtually anything you want to your new site. You then have access to support at any point in time if you have any questions or concerns about how to make a change or perform a task in WebWiz@rd.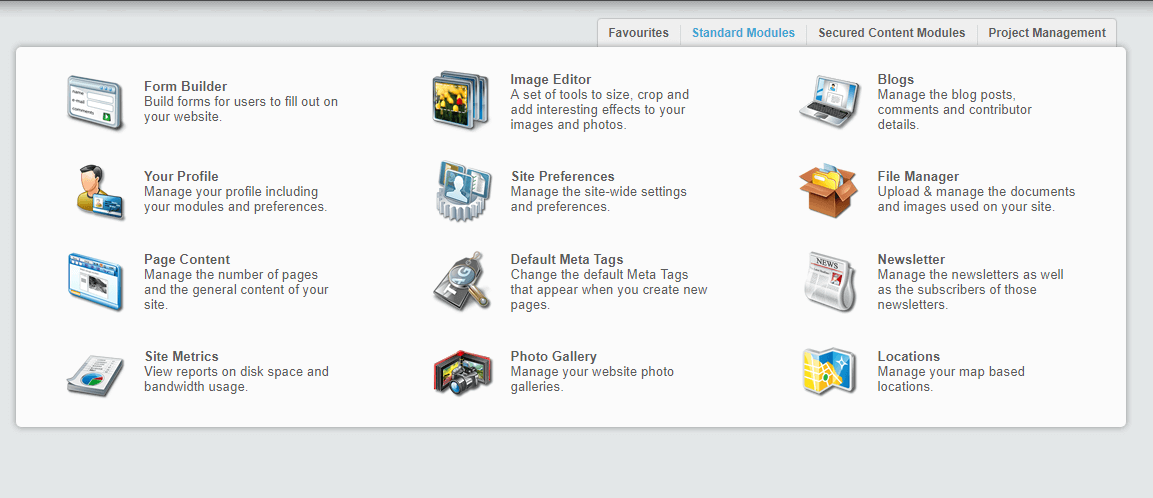 WebWiz@rd main menu of the CMS
Aside from the various modules in WebWiz@rd, the system also offers easy access to manipulation of Meta data required to influence SEO and drive more traffic to your website. During training we share details on the importance of SEO and offer some helpful advice on how best to choose and manage your focus points regarding SEO. 
We offer DNS management, web hosting, domain management, business email service, enterprise level spam filtering, and technical support of our content management system.
At REM Web Solutions, we like to know that at any point in time if you want to make a change to the content of your website, you can do it within a few minutes. This is why we designed WebWiz@rd to be easy to use for people of any technological skill level. There are advanced features available for tech savvy individuals, but they are not necessary for maintaining a top quality website. You can manage a blog, events for your business, an E-commerce system, secured password protected areas, banners, and numerous other custom aspects through this system. We even have an easy-to-use tool which will pull your content from the standard version of the page and reflow it for the mobile version of your webpage.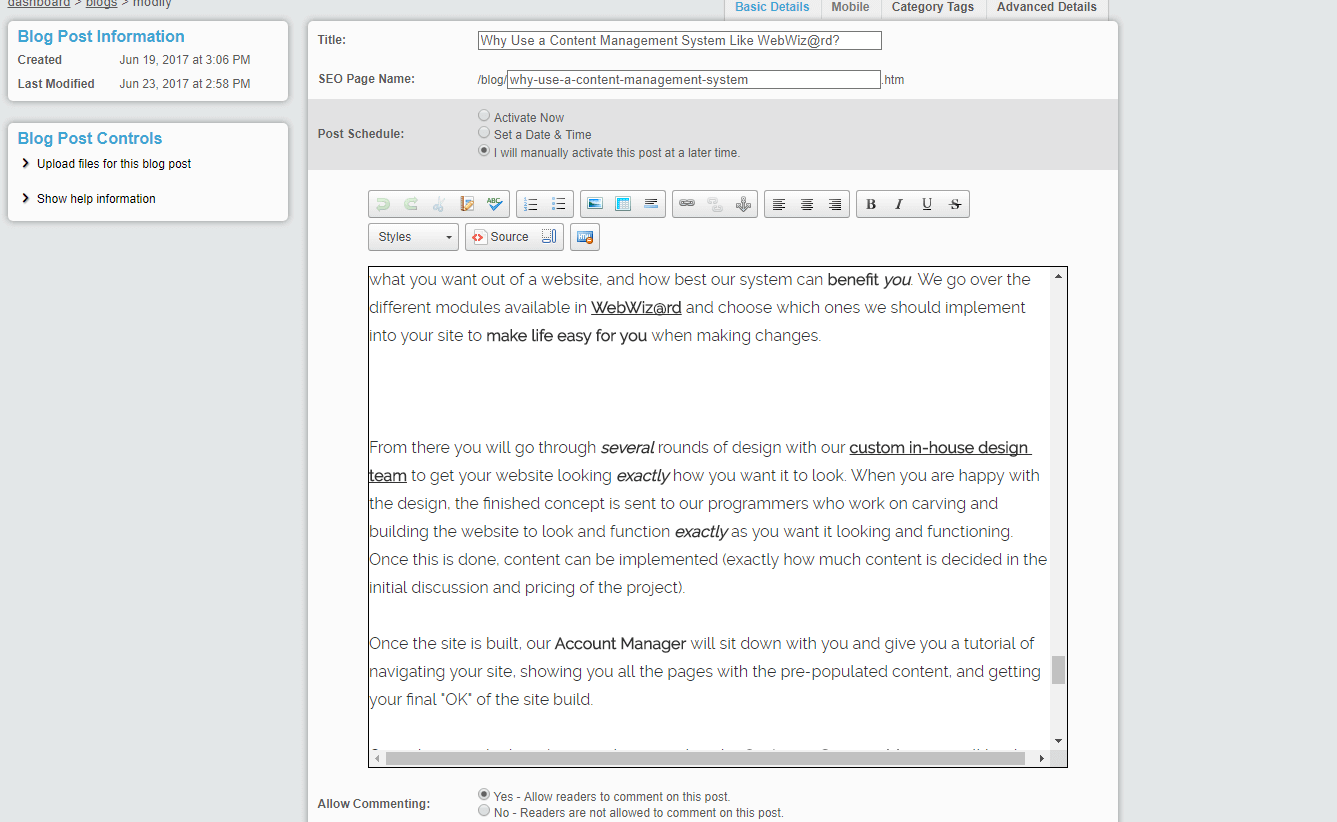 WebWiz@rd blog manager module in action
We believe that having this ability to make changes yourself to your site is an integral aspect of owning a website, and that it saves you vast amounts of time and money versus any of these other methods of website described in this blog. If you would like any more information on this or any of our services, feel free to reach out to us and we can answer any questions you may have.
Why a DIY Website is a Big Mistake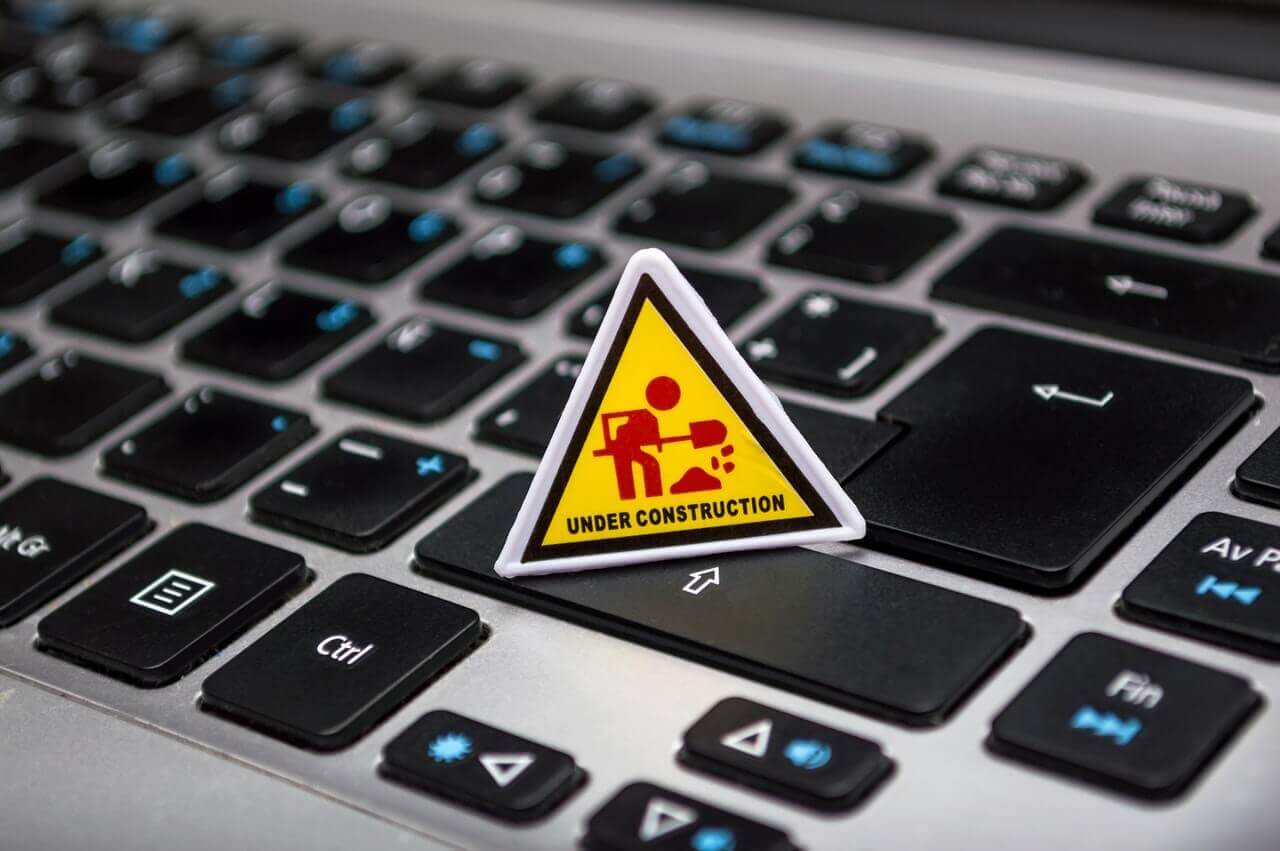 A DIY (or Do-It-Yourself) website is not a good use of a business owner's time. This is especially true if you have little or no experience building an effective business website.
The Not-So-Great Options of DIY Websites
One DIY approach to the problem might be using a simple website template that lets you set it up with a few easy clicks. In most cases, templates are too inflexible for most business needs and have the same look-alike appearance of the thousands of other unremarkable websites on the Internet.
Another DIY approach is to bite the bullet and learn how to build a great website. In other words, you are learning to become a web designer yourself. This is a huge diversion of your time from your primary focus: growing your business. Even if you have the necessary skills, building the site still uses up your time and will continue to do so because the website will require maintenance and occasional redesigns to keep it current.
Delegating the task to an employee will free up your time but will displace your employee's time from his or her primary task. A website that is more than an Internet brochure or billboard is a large undertaking. It is anything but a quick and easy side task.
What Else am I Missing?
If you are building your own website from a template or from scratch, you are likely missing some very key aspects which will end up hurting your business rather than helping it. Knowing how to keep your website optimized for search engines is something that can take many months of research and is a constantly evolving field. Without keeping up with this information and knowing how to implement SEO strategies, your site will get left in the dust.
Most DIY websites also lack a mobile-friendly version, which is a huge drawback. Nearly 80% of all visits to websites today are from a mobile device, and if you have a site which is not mobile-friendly, you lose out on 4/5 people who try and visit your site. This will likely make those people either unhappy or completely disregard your business as an option for them.
Other reasons DIY websites are a big mistake include:
They aren't cost-effective. If you pay yourself a salary, your time is literally worth money. The same is true of any of your staff, especially when they're highly skilled. Building a DIY website by yourself or with your staff is essentially paying someone a high salary for doing a task for which they have little or no experience.
You aren't using your core strengths. Success requires using the strengths of yourself and your staff. DIY website design does the opposite in that it focuses on your relative weaknesses.
You are overworking yourself or your staff. Your workday and that of your employees are probably maxed out as it is, and building and maintaining an effective website is yet another burden. A good quality of life requires some balance between a work life and a personal life. Ignoring this leads to lower productivity and burnout.
Take the intelligent approach and hire a team of professionals to do the job for you. Contact us if you would prefer a stress-free approach to getting a custom built site with a content management system.
Featured Client
- Crieff Hills -
Retreat and Conference Centre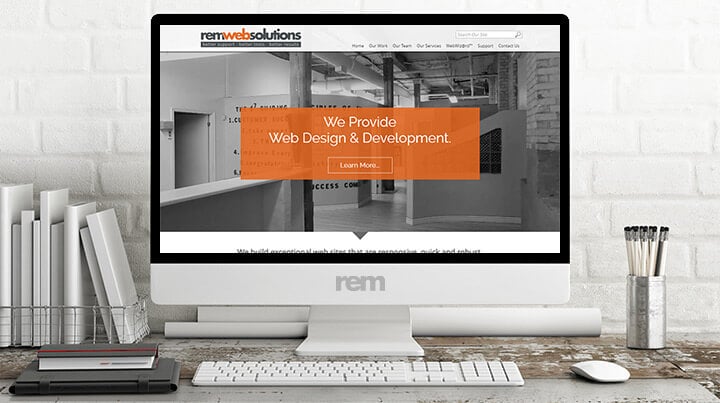 About
Crieff Hills Retreat and Conference Centre is a registered charitable organization committed to providing our guests – "a place apart . . . to come together".  The 250 acre site caters primarily to adult, youth, family and small business groups.  Crieff Hills is  located below Highway 401, directly south of Guelph.  Our 160 bed facility includes Lodges featuring semi private rooms with a 3 piece bath.  When staying in the Lodges,  guests take their meals in our 1874 School House Dining Room.   Our Retreat Houses are mostly century homes sleeping up to 24 people in bunk bed style accommodation with shared washrooms.  Each Retreat House has a fully equipped kitchen as well as a meeting area serving those staying there.   The Lodge and Retreat House facilities are ideal for most groups and are well used for special events such as reunions.
Our newest addition is The Pines which contains 570 square foot suites each with a full kitchen.  These suites are situated in a quiet area of the property and serve the needs of those who wish to come apart from their world for a quiet restorative time.  "a place apart . . . to restore your spirit"
Meeting space for overnight guests and day meetings is in our Conference Hall as well as in other small meeting areas.  Dining in Maclean Hall is available for up to 100 people.
The variety of our programs reflects our passion to present Crieff Hills Retreat and Conference Centre as an eco-friendly place apart for spiritual renewal and leadership development.  We welcome individuals, families, congregations, businesses, schools and agencies to enjoy God's creation.
Crieff Hills Main Contact Person: Lawrence Pentelow, Managing Director
Contact Lawrence at:    director@crieffhills.com   or   800-884-1525
| | | |
| --- | --- | --- |
| No. of Employees: 15 | Established: 1975 | Location: Puslinch, ON |
Visit Crieff Hills Retreat and Conference Centre website
Q:

Why did you choose REM?

 

A:

In August of 2008 we launched a capital campaign to build The Pines suites.  It was clear that we needed a professional presentation web presence for our organization.  We were looking for a solid and friendly company that would work with us not just for us.   The WebWiz@rd was critical for us to collaborate in development and provide the tools to maintain the site.  Every bit as important of course was the ability for our staff to work with and receive the support of REM staff.
Q:

What was it like working with REM?

 

A:

The REM resources that assisted us in 2008 and who work with us today are without exception, friendly, easy to access, professional and eager to train and transfer knowledge to us and allow us a high level of independence for every day work.
REM has proved to be the right choice for us.
- Lawrence Pentelow, Managing Director
---
Learn first-hand how we can help you with your website needs.
Contact us today!
Contributors
Latest Posts
Archive
Tags
Everything
Content Management
Technology
Design
Holidays
Off Topic
Support
New Features
Personal
Gaming
New Clients
SEO
REM News
Project Management
Account Management
Training